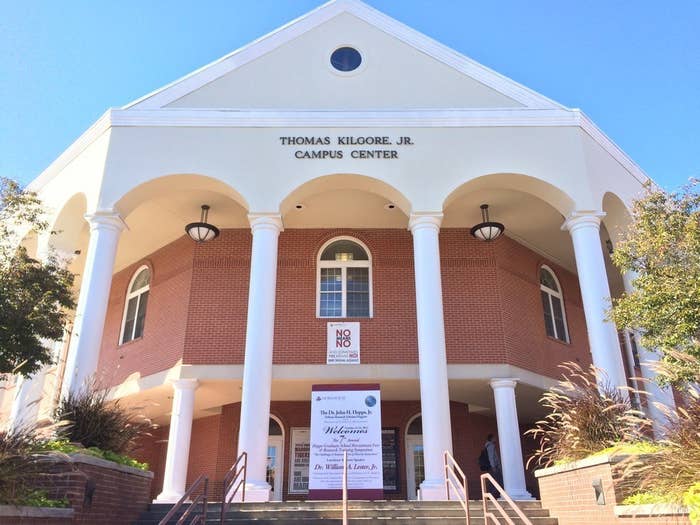 Administrators of Morehouse College – a historically black all-male college in Atlanta – sent an email to students and faculty Tuesday announcing new measures to overhaul their program enforcing Title IX, the federal law that prohibits sex discrimination in education.

The announcement came after a January BuzzFeed News article detailing the experiences of two student as Spelman — the all-female school so connected to Morehouse they're both often referred to as "SpelHouse" — suffered negative experiences reporting sexual assaults to campus authorities.

The email, provided to BuzzFeed News by an alumnus, said the changes would be aimed at "creating a more supportive environment for victims of sexual assault," as well as clarifying reporting procedures and providing "timely resolutions to allegations of sexual assault."

The email also announced the replacement of Morehouse's Title IX Coordinator Doris Coleman with interim coordinator Crystal Lucas, who, the email said, "will not conduct any Title IX investigations on behalf of the college, as we will engage outside, local counsel to assist" in any investigations pertaining to sexual assault or discrimination on campus while the overhaul is underway.
In the BuzzFeed News article, one student described the process of reporting an alleged sexual assault to Coleman — who told her she needed to speak with a private Title IX consultant based in Massachusetts who, without ever meeting the student in person, dismissed her claims as false.
Morehouse is currently under investigation by the Federal Department of Education for possible Title IX violations. Chief of Staff Lacrecia Cade, who signed the email to students, and other members of the Morehouse administration did not respond to BuzzFeed News' requests for comment.
The same day the announcement was sent out, a group of seven alumni of Morehouse and its sister school Spelman College published a petition regarding the schools' response to sexual assaults on campus.
After reading BuzzFeed News' article, the group, called SpelHouse Against Rape, said they were "left with the firm conviction that neither institution possessed the expertise, and in those moments, the competency, to adequately address complaints of sexual assault that arise among students in its community."
The petition, which has now been signed by over 300 people, requests that both Spelman and Morehouse develop "comprehensive sexual assault policies and programming that will educate and ensure the safety of all students while providing support and services to victims."
The open letter details six requests for changes to sexual assault policies and programs.
These include: "Mandatory sexual assault courses" for new students; "Designated sexual assault liaisons" to help support victims; "Safeguards to ensure no sexual assault survivor unknowingly or involuntarily waives her or his right to a full, fair, and impartial investigation;" And policies which ensure cooperation with the sexual assault policies of surrounding institutions, among other specifications.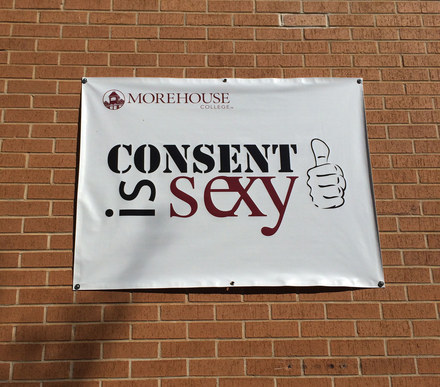 The petition was initially a private email sent on February 1 to Morehouse President Dr. John Silvanus Wilson Jr and Spelman President Dr. Mary Schmidt Campbell using "essentially the same language as the open letter," SpelHouse Against Rape members Katrina Rogers and Kia Smith told BuzzFeed News.
Both schools responded to their initial email, but SpelHouse Against Rape "did not believe they effectively addressed all of [their] concerns," so they planned to bring the letter to the public. When they posted the petition, they were not aware of Morehouse's Title IX announcement, they said, and the timing was just a coincidence.
"We are hopeful that the email is a sign that both schools are working to improve how sexual assaults of and by students are addressed," Rogers and Smith said in a co-written email to BuzzFeed news, "but we know there is much more work to be done." The two 2004 graduates said their requests "go farther" and are more specific than the changes mentioned in the email.
The two points SpelHouse Against Rape is most concerned with are implementation of mandatory sexual assault and consent education programs for all students, and inclusivity of members of the LGBT and gender nonconforming community.

"The first step is to make sure the language is inclusive," Smith told BuzzFeed News over the phone. "Survivors cannot be talked about as just 'she,' it is important that ... [we] include all students so everyone knows they have a right to safety."
In Morehouse's email, the school said it would provide a "wealth of streamlined information" regarding the changes to their Title IX program to students over the coming months.
SpelHouse Against Rape said they are looking forward to the coming changes and hope their requests are taken into account by both institutions.