A Transgender 9-Year-Old's Mom Made A Touching Video To Explain His Transition
"The only thing that has changed for us is the pronouns." Renée Fabish asks her friends and family to show 9-year-old Milla acceptance and support.
This is Milla Fabish with his mom, Renée.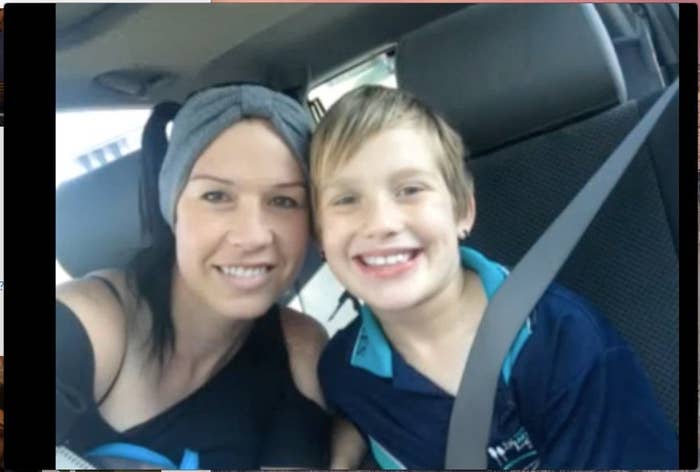 Milla, his family, and his doctors have made the decision that he should begin transitioning into a male. To help his family and friends understand, Renée made a touching video.
In it, she says:
Hello my friends and family. ... I'd love you to watch this slideshow I put together. ... It explains some major changes that are underway for Milla and our family. Milla needs our support now more than ever!
She begins by explaining Milla's evolution.
Around the age of 2, Milla started referring to himself as a "boy-girl," his mother said.
"Everyone told us it was just a phase. They'd say, 'She's just a tomboy, she'll grow out of it.'"
"One day Milla came to me in tears asking if there was any medicine I could buy to turn her into a boy."
"She started making comments like, 'Why was I born like this?,' 'I want to be a boy — not just look like one.'"
"I could see Milla slowly becoming withdrawn and depressed. She was going to bed in tears every night."
"Her gender assigned at birth does not align with how she feels inside," Renée explained. "Milla was born female but her brain identifies as male."
Renée goes on to explain that Milla was diagnosed with gender dysphoria — that it is in her "genetic makeup" and has nothing to do with their parenting or Milla's environment. She says Milla's doctors advise them to start the transition process as soon as possible.
Psychological Science told BuzzFeed News last week that there is now concrete scientific evidence that "Transgender kids aren't pretending... This is who they are. This isn't a phase that they are going through at the moment."
"It is not something she has been talked into and it is not something she can be talked out of," Renée writes.
Renée says that she doesn't want her child to become one of many who end up suffering because they weren't accepted.
A frightening percentage of our transgender community suffer from mental health issues, all due to the lack of acceptance and constant bullying they are subjected to every day. Around half self-harm or attempt suicide.

We are not willing to let our child become part of those statistics.
She adds, "All we can do is equip our son with the skills necessary to deal with small-minded people."
We also hear from Milla himself:
I am having a really hard time at school at the moment. Kids tease me all of the time, they call me shim, gay girl and weirdo. People just don't understand me, nobody wants to be my friend. ...
I have decided I want to take the next step. From today I want to live and be known as a boy. I hope I have your support.
The only thing that has changed for us is the pronouns," Renée writes. "He is still healthy, still full of personality. And now..."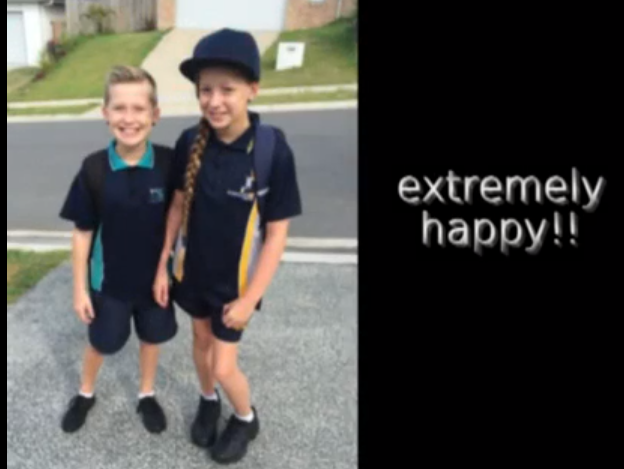 Renée ends the video with an important reminder: