On the first day of the Republican National Convention, Melania Trump stepped onto the stage to give her highest-profile speech yet on behalf of her husband.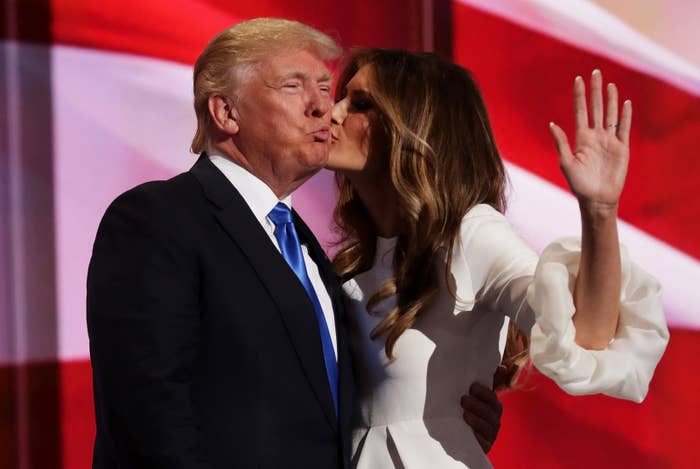 Donald Trump first walked onto the stage in silhouette — it was something out of the WWE — to Queen's "We Are The Champions," before giving his third wife a short introduction.
"Donald has a great and deep and unbending determination and a never-give-up attitude," the 46-year-old former model said of her husband of 12 years.
"With all of my heart I know that he will make a great and lasting difference."
Melania has been notably quiet during Trump's campaign. Ivanka Trump, Trump's oldest daughter and child of his first wife, makes the most speeches and introductions of any Trump family member. Melania's longest speech before Monday night was a total of 90 seconds, CNN reported.
Melania began her speech by discussing her childhood in Slovenia and the values taught to her by her family. "My elegant and hardworking mother, Emalia, introduced me to fashion and beauty," she said. "My father, Victor, instilled in me a passion for business and travel."
She added that she wants to instill these morals and values of hard work and respect for others that her parents taught her, in her and Trump's 10-year-old son Barron, and the other children of the US, a segment it was later pointed out was taken from Michelle Obama's speech about her husband from the 2008 Democratic National Convention.
"On July 28th, 2006, I was very proud to become citizen of the United States. The greatest privilege on planet Earth," Melania said. "I cannot, or will not take the freedoms this country offers for granted."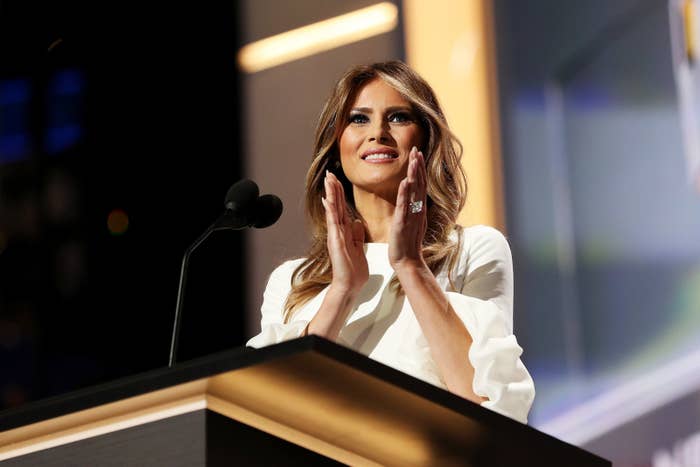 Melania spoke of Trump's determination and experience as a business man, echoing many of the praises Trump's campaign has emphasized since the beginning.
"I have seen him fight for years to get a project done or even start it, and he does not give up," the jewelry and watch designer said. "His achievements speak for themselves."

"He will never, ever give up," Melania said, perhaps making reference to Rick Astley's 1987 hit, "and he will never, ever, let you down."
Multiple times throughout her speech, Melania weighed on Trump's kindness, saying that it is "not always noticed," but insisted it is "there for all to see."
His kindness and his loyalty are some of the reasons she fell in love with him to begin with, his third wife said.
Toward the end of her speech Melania touched on what kind of First Lady she would be.
"One of the many causes dear to my heart is helping children and women," Melania said. "We must do our best to ensure that every child can live in comfort and security with the best possible education."
"As the citizens of this great nation, it is kindness, love and compassion for each other that will bring us together and keep us together," Melania concluded. "These are the values Donald and I will bring to the White House."