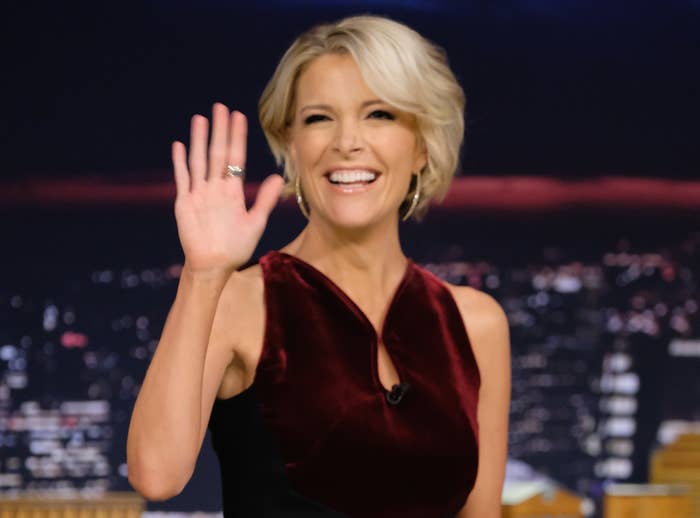 Fox News anchor Megyn Kelly announced Tuesday that she is leaving for a new role at NBC News.
Kelly will be the anchor of a new one-hour daytime program, the New York Times first reported. The exact time of the show has not yet been decided, NBC said, but it will air Monday through Friday. She will also anchor a new Sunday evening news magazine show, NBC said.
A spokesperson for Fox News told BuzzFeed News that Kelly will host her last segment as a Fox anchor on Friday, January 6, though contract officially expires this summer.
"While I will greatly miss my colleagues at Fox, I am delighted to be joining the NBC News family and taking on a new challenge," Kelly tweeted. "I remain deeply grateful to Fox News, to Rupert, Lachlan and James Murdoch, and especially to all the FNC viewers, who have taught me so much about what really matters."
Rupert Murdoch, who runs Fox News' parent company 21st Century Fox with his sons Lachlan and James Murdoch, thanked Kelly in a short statement sent to BuzzFeed News.
"We thank Megyn Kelly for her 12 years of contributions to FOX News," Murdoch said. "We hope she enjoys tremendous success in her career and wish her and her family all the best."
Kelly was at Fox News for about 12 years and created and anchored the Kelly File. On Fox News, she was the second-most popular host on cable news behind only Bill O'Reilly.
"Megyn is an exceptional journalist and news anchor, who has had an extraordinary career," Andrew Lack, chairman of NBCUniversal News Group, said in the statement. "She's demonstrated tremendous skill and poise, and we're lucky to have her."
Kelly became a household name during the election due to her tough questioning of Donald Trump during a GOP primary debate, and his subsequent attacks of her character and physical appearance.
21st Century Fox offered Kelly more than $20 million a year to stay after her contract expires, the New York Times reported. NBC News and other rival cable news organizations told Kelly they could not match Fox's offer. It is unclear how much Kelly was offered by NBC, but the Wall Street Journal reported that her current salary at Fox is around $15 million a year.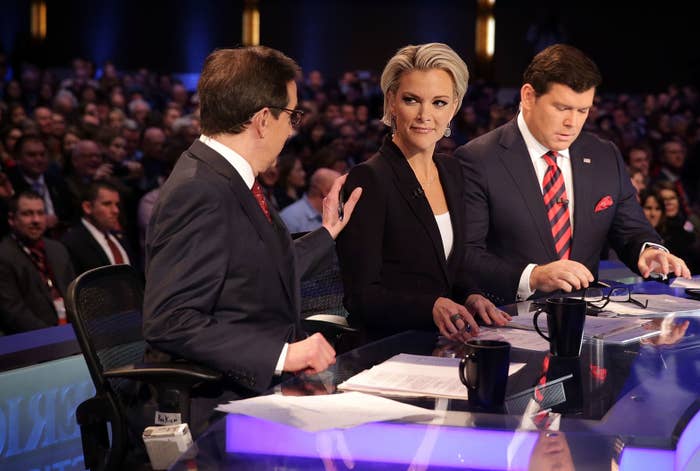 NBC said Tuesday that Kelly signed a "multi-year agreement" that ties her to her weekday and Sunday shows, as well as contributions to breaking news, political, and event coverage.
Kelly is the second major loss for the Fox News network in the past few months following the exit of founding chairman Roger Ailes, who was accused of sexual harassment by at least 20 women. The accusations came to light after Kelly's fellow Fox News anchor Gretchen Carlson filed a lawsuit against the network chairman over the summer, prompting his ousting.
In her recently published memoir, Settle for More, Kelly discussed her decision to come forward about Ailes' alleged treatment of her, and suggested that she was looking for a job that would give her more time away from the combative environment of breaking political news, and more time to spend with her three young children.