Thousands Of People Marched Against Abortion Rights After The Vice President Spoke
Thousands have turned out in Washington, DC, for the March for Life. Mike Pence became the highest-level elected official to address the crowd.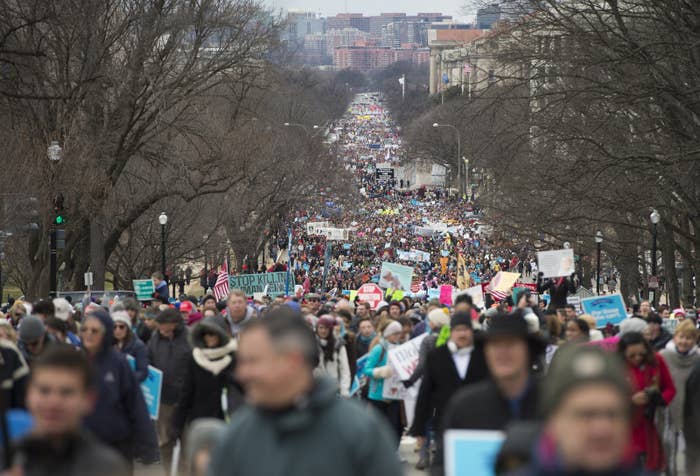 Vice President Mike Pence addressed the annual March for Life in Washington, DC, on Friday, making him the highest-elected official to address the crowd in person.
At the top of his speech, he said that President Trump asked him to speak, adding that Trump "stands for a stronger America, a more prosperous America, and a president who I proudly say stands for the right to life."
Earlier Friday, Trump — who had defended Planned Parenthood during his campaign — tweeted, "The #MarchForLife is so important. To all of you marching --- you have my full support!"
"It's the best day I've ever seen for the March of Life in more ways than one. I'm deeply humbled to stand before you today, deeply humbled to be the first vice president of the United States to ever have the privilege to attend this historic gathering," Pence said.
He said that next week, Trump will nominate a Supreme Court justice who is against abortion rights and "who will uphold the God-given liberties enshrined in our constitution in the tradition of the late and great justice Antonin Scalia."
"Life is winning in America," he repeated.
Pence also touted Trump's executive order this week that institutes the controversial "global gag rule," a Reagan-era policy that prevents foreign organizations that receive US money from talking to women about abortion.
And he said the "administration will work with the Congress to end taxpayer funding of abortion and abortion providers, and we will devote those resources to health care services for women across America" — a reference to the push to end federal funding for Planned Parenthood.
"Be assured, be assured, along with you, we will not grow weary. We will not rest until we restore a culture of life in America for ourselves and our posterity," he said.
March for Life Organizers told BuzzFeed News that they expect Trump to address the crowd in some auditory fashion, similar to what Ronald Reagan did when he was in office. The White House didn't immediately respond to a request for comment.
One question at the march this year is if people support President Trump. He has had varied stances on abortion, and appeared to become against abortion rights during his presidential campaign. Some people at the rally are yelling "pro life!" and saying in quieter tones, "anti-Trump." Pence has been staunchly anti-abortion his entire career.
Some secular anti–abortion rights advocates told BuzzFeed News that they were not attending Pence's speech because they disagree with the administration on policies impacting life outside the debate of abortion.
Kellyanne Conway, the special counselor to Trump, spoke before Pence, saying "every day is a fight for life" and that "steps away from here, in the White House, the president and vice president ... stand here, with you."
"This is a time of incredible promise for the pro-life, pro-adoption movement," she added. "We hear you, we see you, we respect you, and we look forward to working with you. And yes, we walk, we march, we run, and we endeavor forward with you."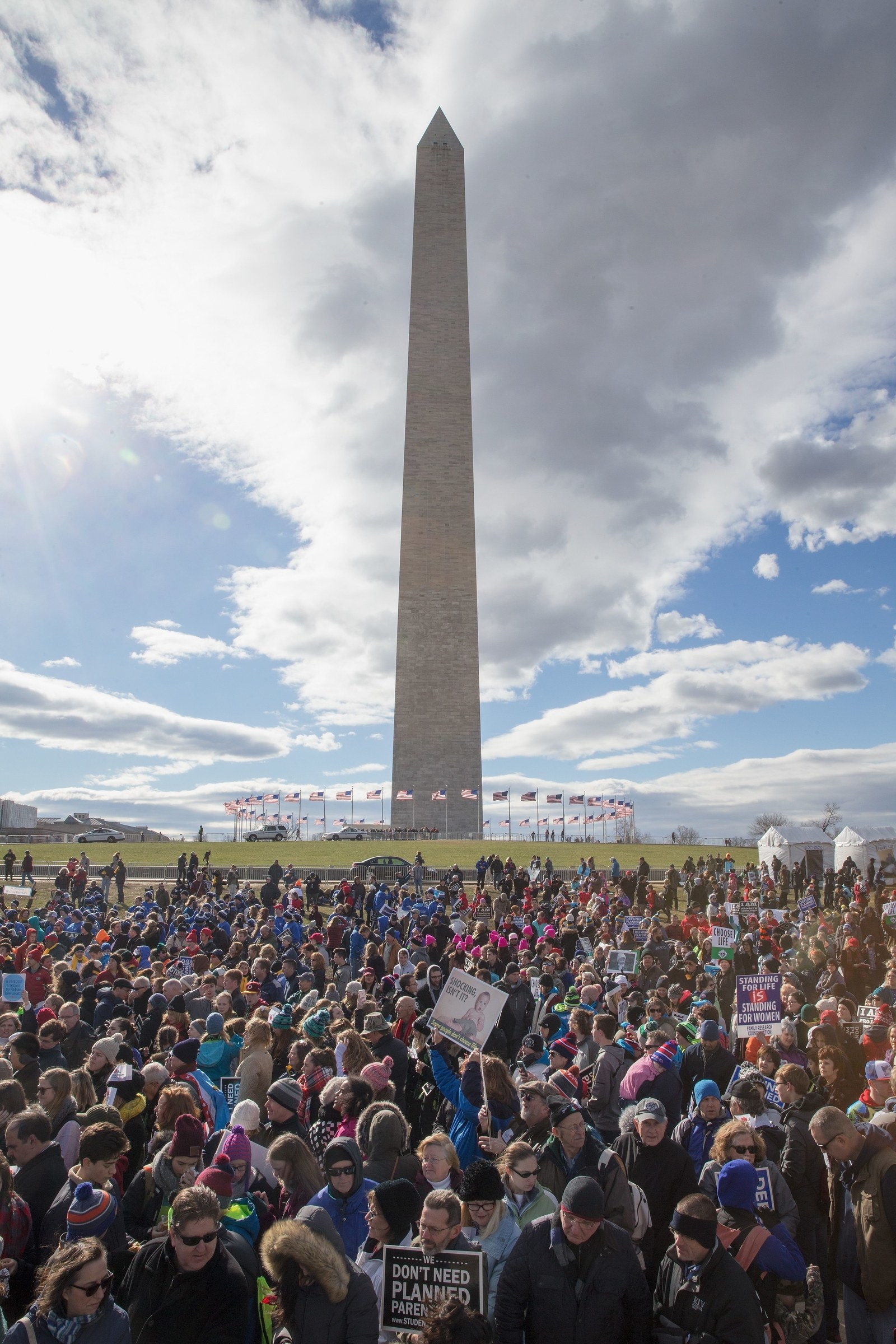 A lot of students turned out to the march.
And so did clergy members, including Archbishop of New York Timothy Dolan, who delivered remarks.
And some people were looking to turn a profit.