Death Toll In Guatemala Landslide Rises To 131
A hillside collapsed and buried much of the town of El Cambray following torrential downpours on Thursday.
The death toll in a landslide that hit the town of El Cambray, southern Guatemala, Thursday has risen to 131, a fire official said Sunday.
Volunteer fire brigade spokesman Julio Sanchez told reporters: "Unfortunately, a new count shows that there are 131 confirmed dead and recovered," AFP reported.
He added that some 300 people were still missing, and that the dead included young children and newborn babies.
After torrential downpours, the side of a hill crashed down onto the town of El Cambray, Santa Catarina Pinula municipality, Thursday night, covering dozens of homes.
According to Conred, Guatemala's disaster relief organization, the death toll could rise to as high as 600, based on the population of the town, which is located on the outskirts of the capital, Guatemala City.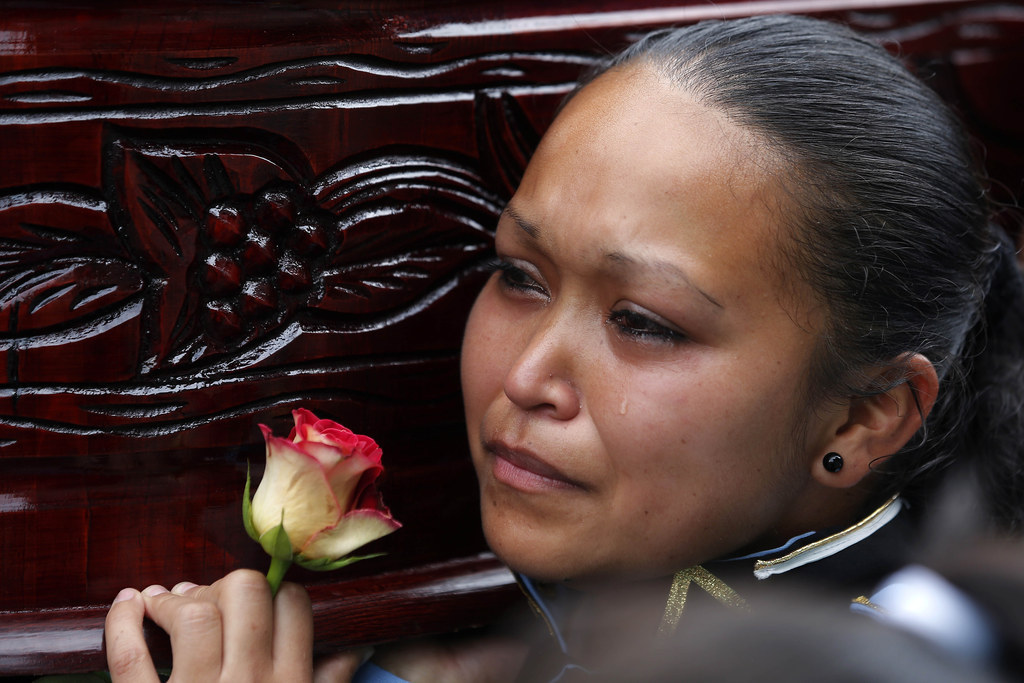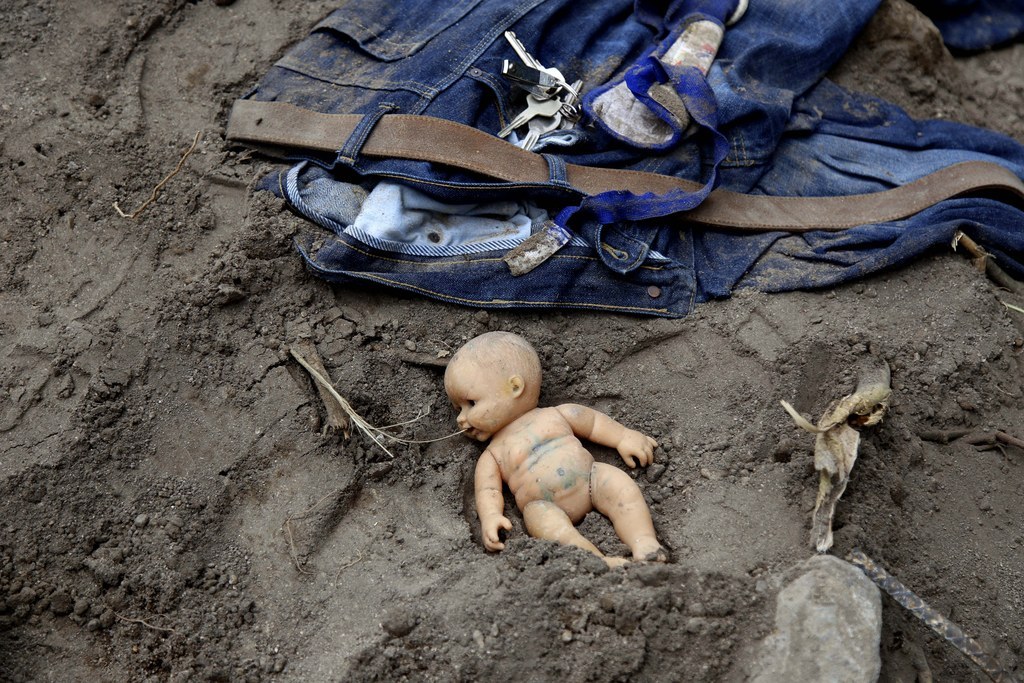 Hundreds of hired and volunteer rescue workers gathered at the site of the disaster on Friday and Saturday, using shovels and pickaxes to claw through the rubble for survivors, possessions, and human remains.
However, despite authorities sending bulldozers to the disaster area, no further survivors were found over the weekend, the BBC reported.
Work was suspended Friday evening then resumed early Saturday morning, Julio Sanchez, a spokesperson for Guatemala's volunteer firefighters, told the Associated Press.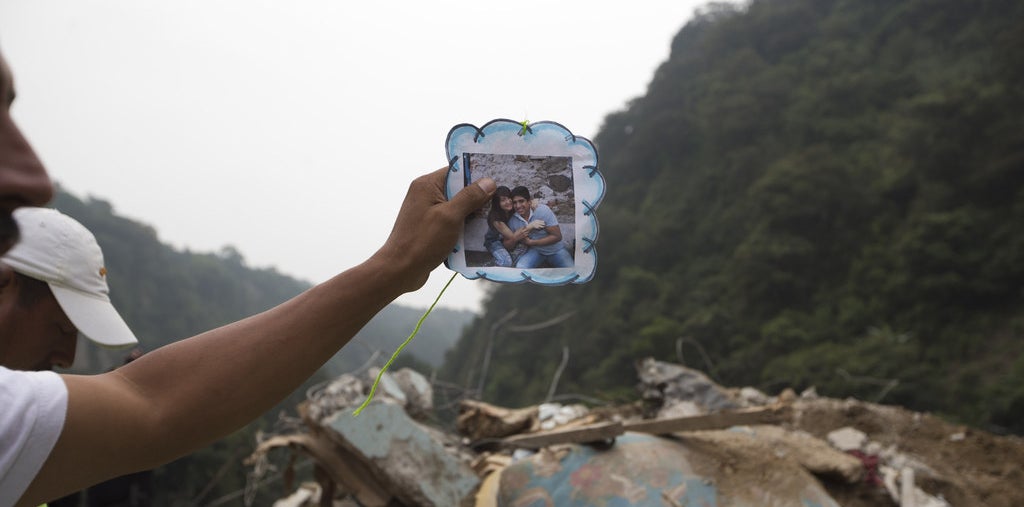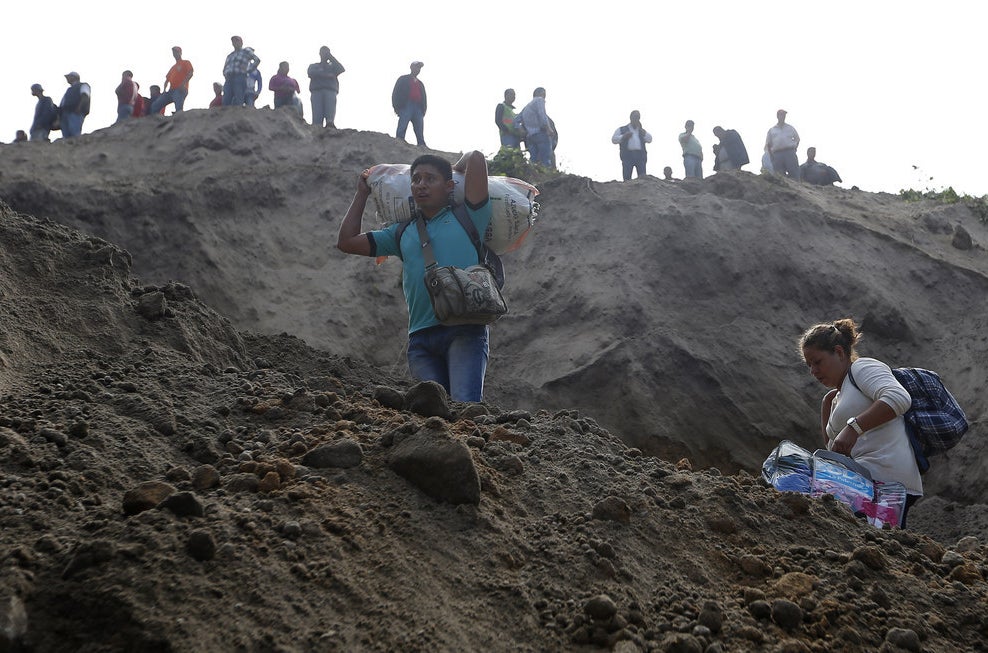 Many of the rescue workers are friends or relatives of missing El Cambray residents. Some families traveled from hundreds of miles away to join in on the mission when they heard of the landslide and could not get in touch with their relatives.
Some carried images of their relatives or neighbors to show to the other rescue workers in case they are found.
A few survivors were pulled from the rubble after being stuck for over 15 hours.
Sanchez said that among the dead found were two babies, an 18 year-old boy who played on the national squash team, and a mother embracing her two girls.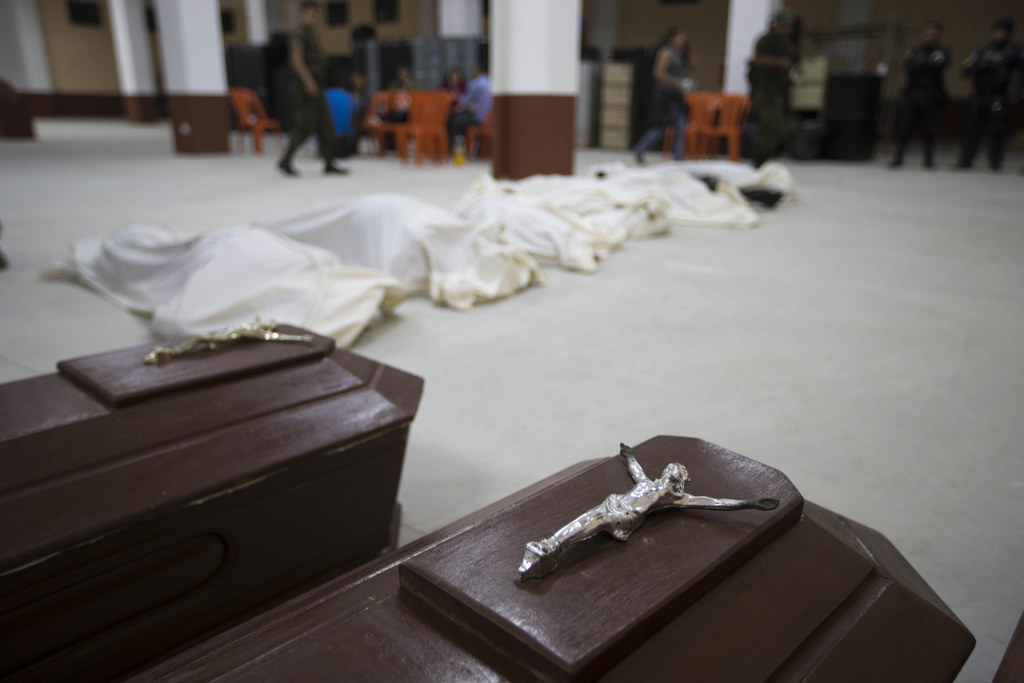 Occasionally the workers stopped at the sound of a whistle and become silent, Sanchez said. One worker would yell, "We're from the rescue unit. If there is someone there, please make some noise or yell."
Most of the dead were brought to a provisional morgue to be identified by relatives.
The stretch buried by the landslide was about 200 feet long and contained around 125 homes, an assistant village mayor told the AP.
Most of the homes not affected by the slide have since been abandoned out of fear of a reoccurrence.