Kanye West Was Trolled By Beck Signs At His Outdoor Concert
Not everyone knows who Beck is, but those who do are serious about it.
At Kanye West's free concert last night in Manhattan's Flatiron neighborhood, some Beck-heads decided to take their revenge for Kanye's Grammys stunt and his questioning of Beck's "artistry."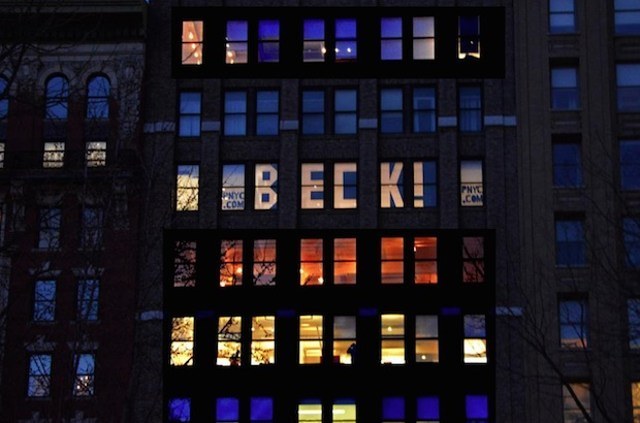 A company called PNYC, whose office was around the corner from the stage, took credit for the statement.
"We are an agency actively researching the effects of Out of Home (OOH) advertising," they told Gothamist. "We found out Kanye was playing outside of our building and we wanted to make a point about being in the right place at the right time with the right message and how that can be amplified through digital channels. And... don't fuck with Beck."
A Gothamist commenter also spotted another Beck sign above Jay Z's 40/40 club, where Kanye had his after-party.
At least they let him finish.