Documentary filmmaker Ram Devineni was in India during the rape and ensuing death of a young woman on a bus in Delhi in 2012 and the protests that followed.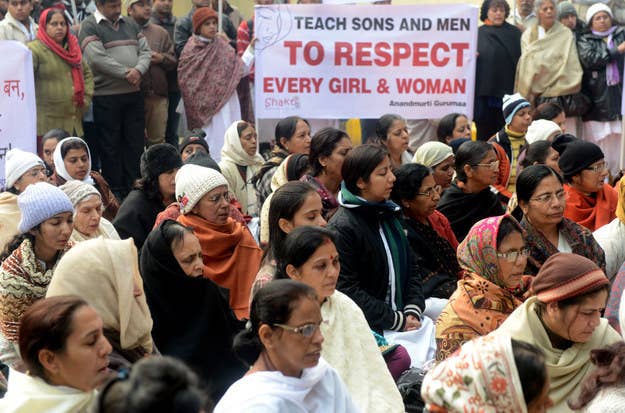 Devineni began interviewing men on the street, most of whom told him they thought girls should dress modestly and not go out at night. He told BuzzFeed News that one Delhi police officer said, "No good girl walks home alone at night."
He said it was clear to him that many Indians had the idea that women who didn't abide by certain standards of behavior were somehow provoking men to rape them, and that it was the women's fault instead of the rapists.
"I did not really realize gender inequality or violence against India was a problem until this time," said Devineni, who was born in India but grew up in New Jersey.
In New York, where Devineni is now based, he teamed up with illustrator Dan Goldman and created Priya's Shakti, a comic book about a young woman in an Indian village who is raped, but, with the help of Hindu gods, leads India to end gender inequality.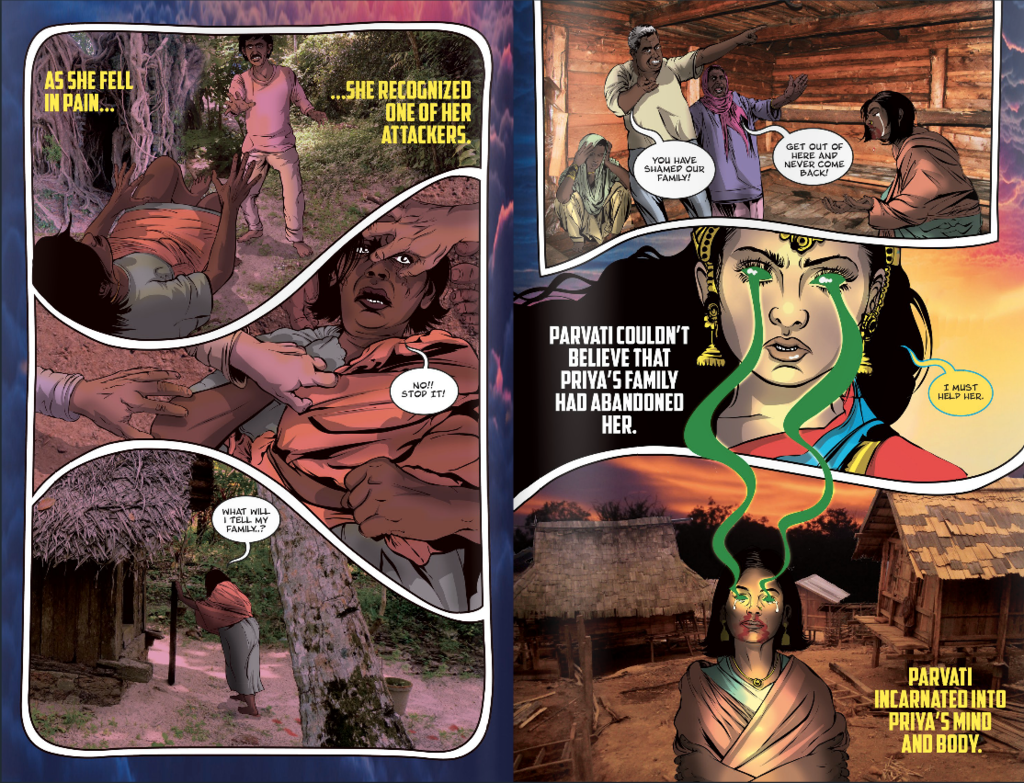 "I used to read all these Hindu comic books about the gods as a child," Devineni told BuzzFeed News. "I thought using this popular [medium] would be a good way to challenge cultural norms. I also wanted this to be about India, by Indians, and for India," he added.
Priya's Shakti means "Beloved's Power" in Hindi. You can read the comic book for free online.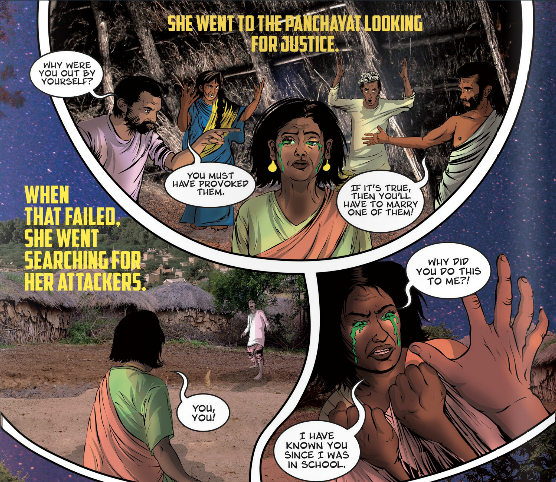 After the book began gaining international attention, Devineni started experimenting with augmented reality — technology that superimposes images, writing, or sound over a view of the real world through a smart phone or tablet.
He organized an exhibit at New York's City Lore Gallery last week, where viewers can watch videos of his influences, use an app to see the characters move and fly off the page, and hear recordings of real women telling their stories of rape.
The exhibit runs through July 30.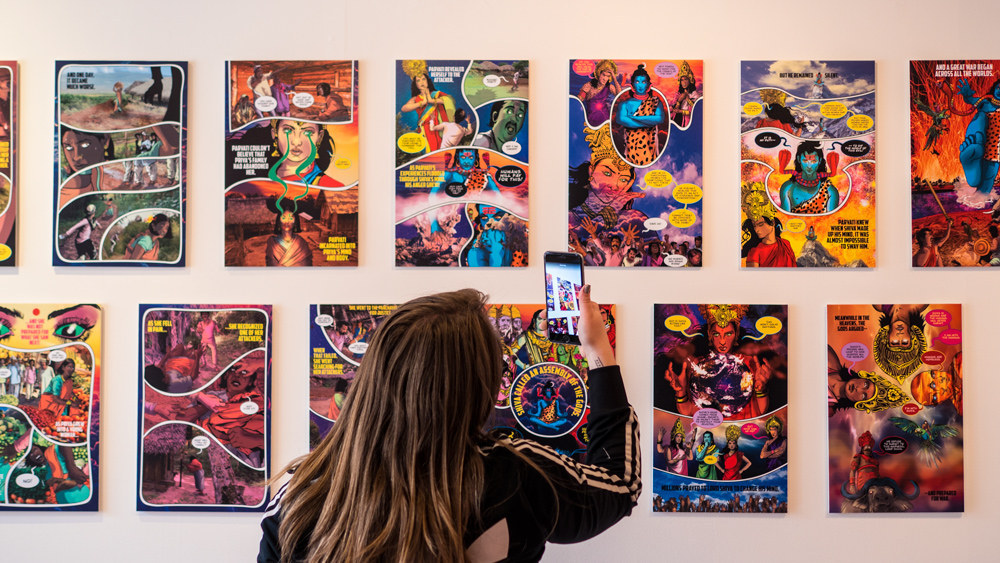 But he didn't stop there. Next, Devineni wanted to "take the comic outside the printed and digital and onto the street, in the middle of everyday lives," so he commissioned augmented reality street art in Delhi and Mumbai.
The street art depicts the book's main character Priya on a tiger, an image that evokes the Hindu goddess Durga and female empowerment. Next to her are the words "Fight Violence!"
Anyone with a smartphone can download the app, called Blippar, read the comic, and hear stories from rape survivors. Devineni plans on having these paintings made all over India.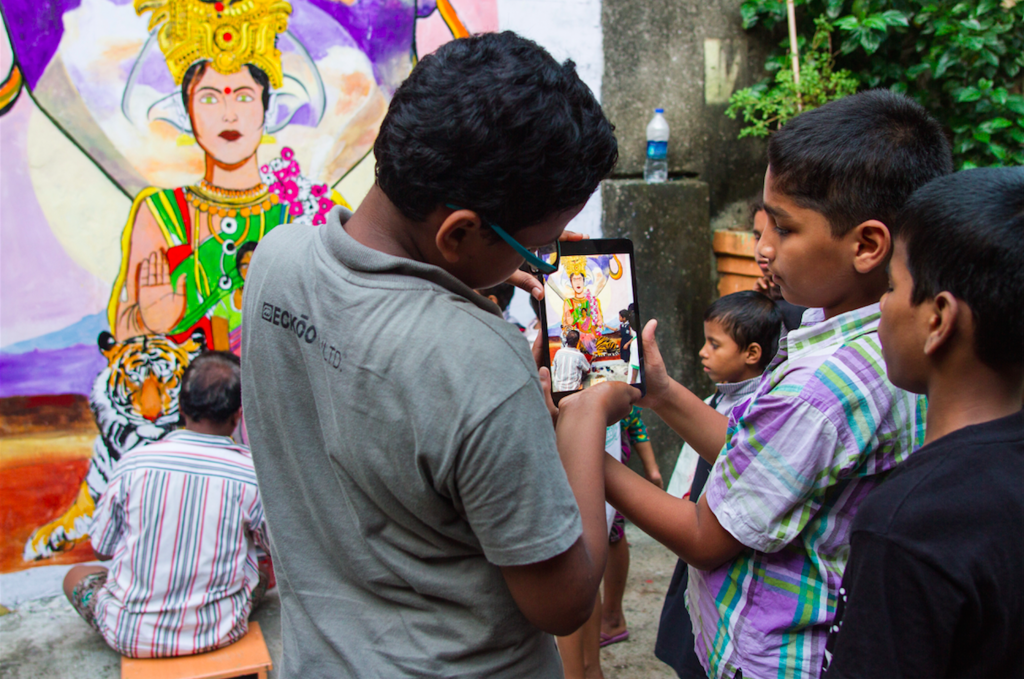 Priya's Shakti has teamed up with organizations like Apne Aap, which works to empower young Indian women and help children of sex workers, and hopes to start distributing the comic for free in Hindi to schools in India.
They also hold "Comic Books For Social Change" workshops all over the world, and help anyone who wants to set them up in their schools or hometowns.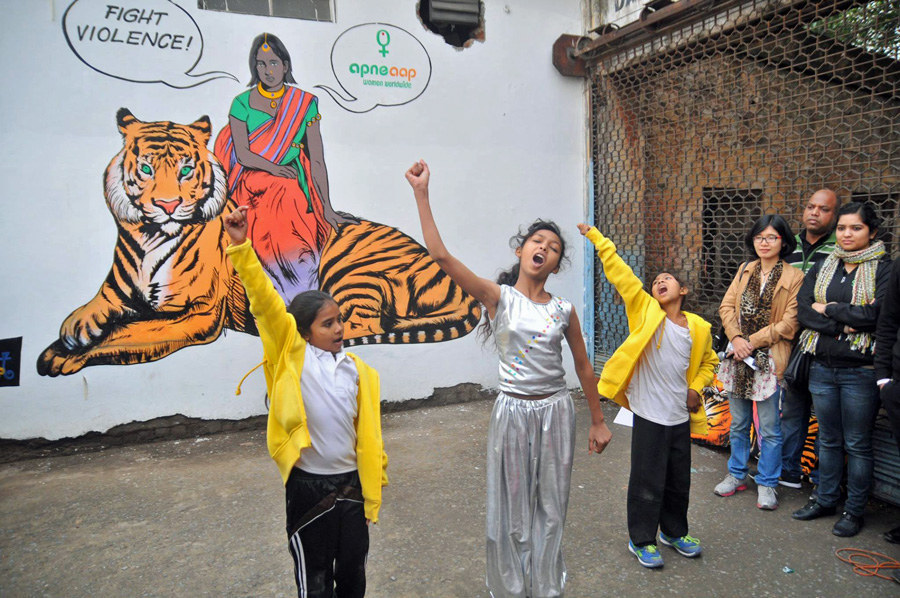 Devineni and his team are now writing a second chapter on acid attacks, with help from female writer and filmmaker Paromita Vohra.
"Acid attacks, like rape, are about power and control of men over women," Devineni told BuzzFeed News. The next comic will have a supervillain who was born from acid that Priya will have to defeat.
They are also in meetings about turning the books into a series or film, Devineni said.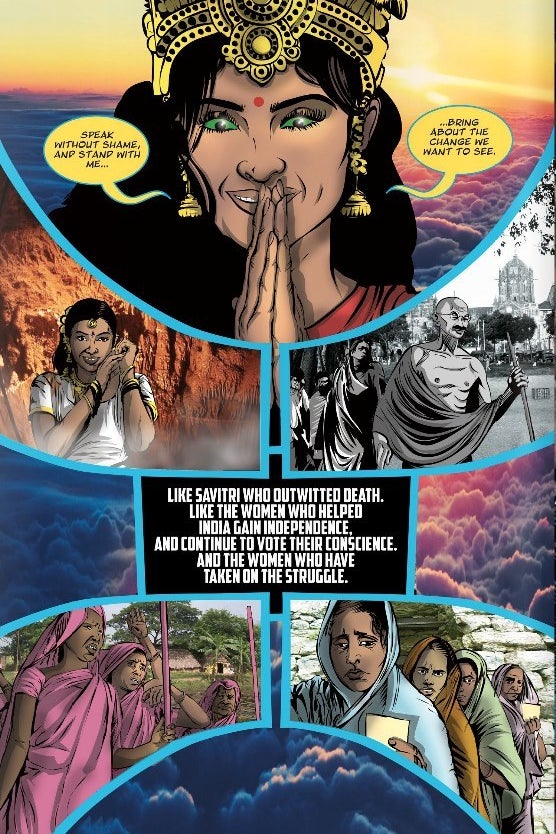 "It's been really amazing how many people all over the world love the comic," Devineni said. "But Priya is the first Indian superhero who's a rape survivor. She's a powerful symbol for change!"