The former commander of Army Captain Humayun Khan — whose parents have been embroiled in a war of words with Donald Trump over the past week — said Wednesday that he stands with the fallen soldier's family.

Retired Army Major General Dana J.H. Pittard wrote an article for theWashington Post Wednesday in which he discussed his time in Iraq with Humayun Khan, described the day the captain was killed by a suicide bomber, and called "any politically or racially motivated attack on the Khans is despicable and un-American."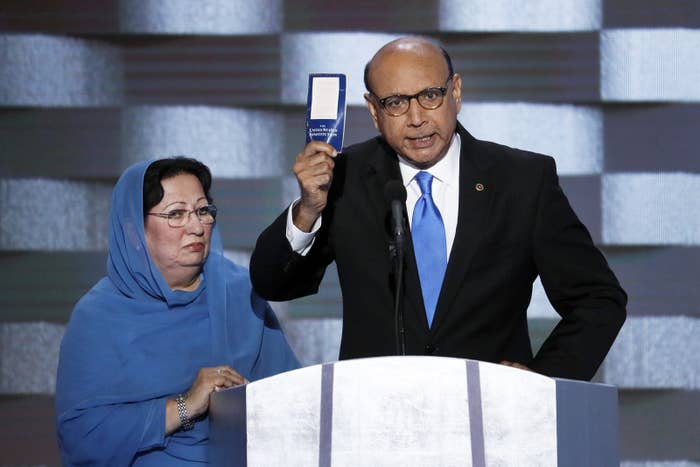 After a speech given by Humayun Khan's father, Khizr, at the Democratic National Convention criticizing the Republican nominee, Trump responded in a television interview that sparked days of fallout. Trump suggested that Khizr's wife, who stood silently alongside him during the speech, may not have been "allowed to speak," and went to claim that he had been "viciously attacked" by the grieving father. Trump also repeatedly tried to refocus conversations about the Khans in relation to "radical Islamic terrorism."
Pittard is the most recent in a line of veterans to come out in support of the Khan family and condemn Trump's comments. Republican Sen. John McCain, a decorated veteran, slammed Trump, saying his remarks "do not represent the views of our Republican Party, its officers, or candidates."
In his article, Pittard described the value of religious and ethic diversity in his and Khan's battalion.
"Humayun was one of 36 men and one woman in our brigade who died during our year in Iraq," Pittard wrote. "Our fallen comrades were of all races, religions and genders. They represented sacrifice, service, duty and the essence of what makes our country great. And, yes, it is a great country right now."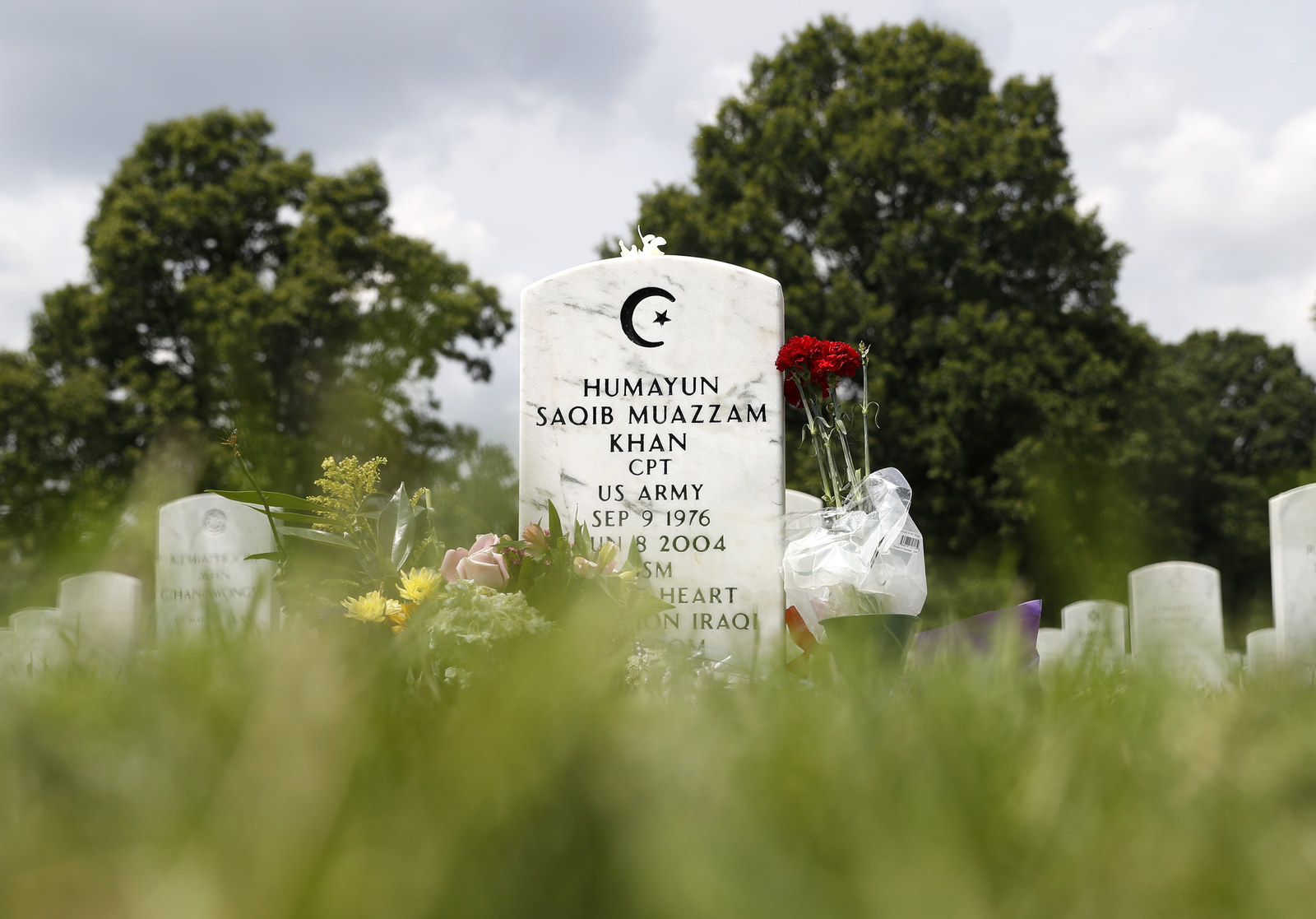 Pittard also emphasized the reverence with which the military holds Gold Star families — the families of service members who have died in a combat zone — underlining just how disrespectful disparaging comments are viewed.
"Any attack on this wonderful American Gold Star family is an attack on all patriotic and loyal Americans who have sacrificed to make our country great," Pittard wrote.

Sgt. Angela Annette McIntyre, a close friend of Humayun Khan's who was stationed in Iraq with him the day of his death, told BuzzFeed News that she was previously undecided about who she would vote for, but that Trump's remarks had lost him her vote.

However, Pittard, a Republican, did not explicitly say whether Trump has lost his vote, but echoed the words of Senator Ted Cruz: "I'm going to vote with my conscience again this year."
"We live in a dangerous and complex world," the major general concluded. "We need leaders who are steady, patient and empathetic, especially at the national level, during this troubled time."