In September President-elect Donald Trump — about seven months after he broke with Republican orthodoxy and defended, to a degree, Planned Parenthood — pledged to do four things to "advance the rights of unborn children and their mothers."
Here is what those four things mean, how they could be implemented, and how they could affect you.
Trump's stance has changed recently: He was pro-choice before he ran for president, then said he was pro-life. He says he is "opposed to abortion" except in the cases of rape, incest, and the life of the mother, and says he'll "protect innocent human life from conception to natural death."
Pence has been anti-abortion his entire career. He has been a leader in efforts to defund Planned Parenthood. Earlier this year, as Indiana governor, he signed a law that banned abortions in the case of disability of the fetus; fined abortion providers who violated it; required pregnant woman to listen to their fetus' heartbeat before having an abortion; and required "fetal remains" to be cremated or buried in a funeral fashion. (The law was widely opposed and eventually blocked by a federal judge.)
So far, Trump's first two administration appointees — Chief Strategist Steve Bannon and Chief of Staff Reince Priebus — are anti-abortion. Pence is leading the transition team.
Some of these scenarios are speculative but are not out of the realm of possibility, experts and advocates, both for and against abortion rights, told BuzzFeed News.
1. "Nominating pro-life justices to the US Supreme Court."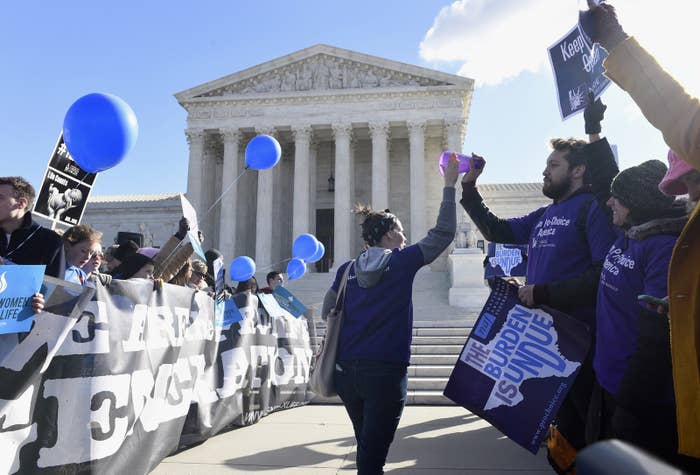 Some background.
Trump could clear the path to make sweeping changes to abortion policy if another Supreme Court justice retires or dies — and several of them are quite old.
Trump has said repeatedly he will choose pro-life justices who would repeal Roe v. Wade, the 1973 case that legalized abortion nationwide. Antonin Scalia's seat is vacant, meaning Trump will get to nominate at least one justice, and people are eyeing the seats of the older justices: Ruth Bader Ginsburg is 83, Stephen G. Breyer is 78, and Anthony Kennedy is 80. The first two are from the court's more liberal wing; Kennedy is a conservative on many issues, but has voted to uphold Roe.
How would this happen?
Trump is likely to appoint a conservative judge to replace Scalia, who was conservative. This would put the court back to where it was, at least regarding abortion, before Scalia's death: a 5-4 majority in support of abortion rights (although Kennedy has voted to uphold several types of abortion restrictions). In other words, the court would still be one vote short of being able to overturn abortion rights more broadly.
However, if a second spot came up on the bench and Trump filled it with a second judge who would overturn abortion rights, that could change. A legal case would have to be brought somewhere in the country about an incident or law passed by a state that seems to violate Roe v. Wade and cases that have followed, particularly the standard that says any law placing an "undue burden" on a woman's access to abortion is unconstitutional. Kennedy upheld this during this year's Supreme Court decision on Texas's abortion-provider laws. A conservative-leaning court could then either water down this aspect — referred to by the court as the "central holding of Roe" — or overturn it.
There are plenty of bills introduced in states every year that could conceivably find their way to a Supreme Court with two new Trump appointees, including a reintroduction this week of the Texas laws shut down last year.
How would this affect you?
In Trump's first television interview as President-elect Sunday, he told 60 Minutes that if Roe v. Wade was overturned, women in states that subsequently make abortion illegal would "have to go to another state" to get one.
Smuggling abortion-inducing drugs would likely increase — as it already has in states with restrictions — and there could be a return of illegally administered abortions, which were common and generally unsafe before Roe v. Wade.
According to the Guttmacher Institute, a pro-abortion rights research organization, the number of illegal or self-induced abortions in the 1950s and 1960s ranged from 200,000 to 1.2 million per year, and by 1965 accounted for 17% of all pregnancy-related deaths. The country would also likely see an increase in the birthrate, mostly among women with low incomes who are unable to access proper birth control or travel to states where abortion is legal.
2. "Signing into law the Pain-Capable Unborn Child Protection Act, which would end painful late-term abortions nationwide."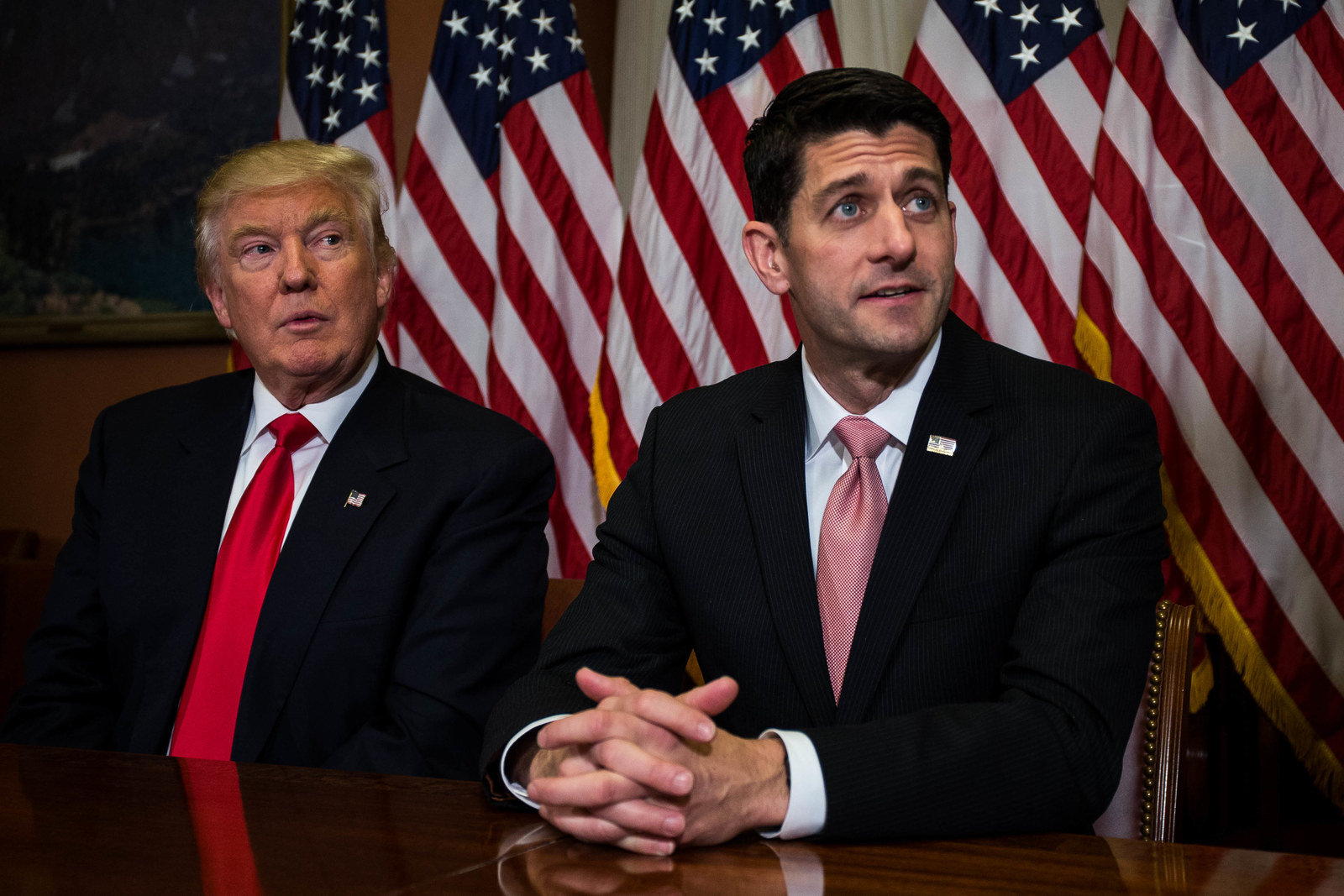 Some background:
The Pain-Capable Unborn Child Protection Act exists with variations in 14 states banning abortions after 20 weeks, arguing that is when a fetus can begin feeling pain. There are exceptions for rape, incest, and protecting the life of the mother.
There's also a bill with the same name in Congress that bans abortions after 20 weeks and has the same exceptions — but only if the mother is capable of signing a contract giving doctors permission to do the procedure. (If she does not or cannot sign the document and the doctor performs the abortion, the doctor could be subject to fines and prosecution. The law prevents the women from being prosecuted.)
How would this happen?
The Pain-Capable Unborn Child Protection Act was passed in the US House last year. (The GOP retained control of the chamber, though Democrats gained eight seats in the 2016 election.) It failed in the Senate, getting 53 — three of whom were Democrats — of 60 Senate votes needed to pass.
A spokesperson for the bill's chief sponsor, Sen. Lindsey Graham of South Carolina, told BuzzFeed News he will continue pushing "this important legislation."
But, after the 2016 Senate elections — where the GOP lost two seats but still holds a majority with 52 of 100 seats — "60 votes is still a challenge," Mallory Quigley, spokesperson for the Susan B. Anthony List, an anti-abortion organization that worked with the Trump campaign, told BuzzFeed News.
How would it affect you?
Many physicians, including the American Congress of Obstetricians and Gynecologists (ACOG), a nonprofit advocacy and aid group, concluded that there is "no evidence of fetal perception of pain until 29 weeks at the earliest." It added the bill would make doctors unable to do their jobs to the fullest and would "harm women's health in very clear ways.
Women seeking abortions later in pregnancy — about 1.9% of all abortions in the US in 2012, Guttmacher says — are often the most at-risk patients or the most unable to provide for their children, Dr. Diane Horvath-Cosper, a practitioner of clinical medicine who is member of Physicians for Reproductive Health, told BuzzFeed News.
This is also the kind of legislation that could eventually make its way to a Supreme Court with two new Trump appointees and trigger a reassessment of Roe v. Wade, but, Stephen Wermiel, Supreme Court expert from the American University College of Law, told BuzzFeed News that Justice Kennedy would most likely deem the law unconstitutional, as it protects the rights of the fetus and not of the mother. Under current law, the fetus only has the rights of a person once it's determined it could realistically live outside the womb.
3. "Defunding Planned Parenthood as long as they continue to perform abortions, and reallocating their funding to community health centers that provide comprehensive health care for women."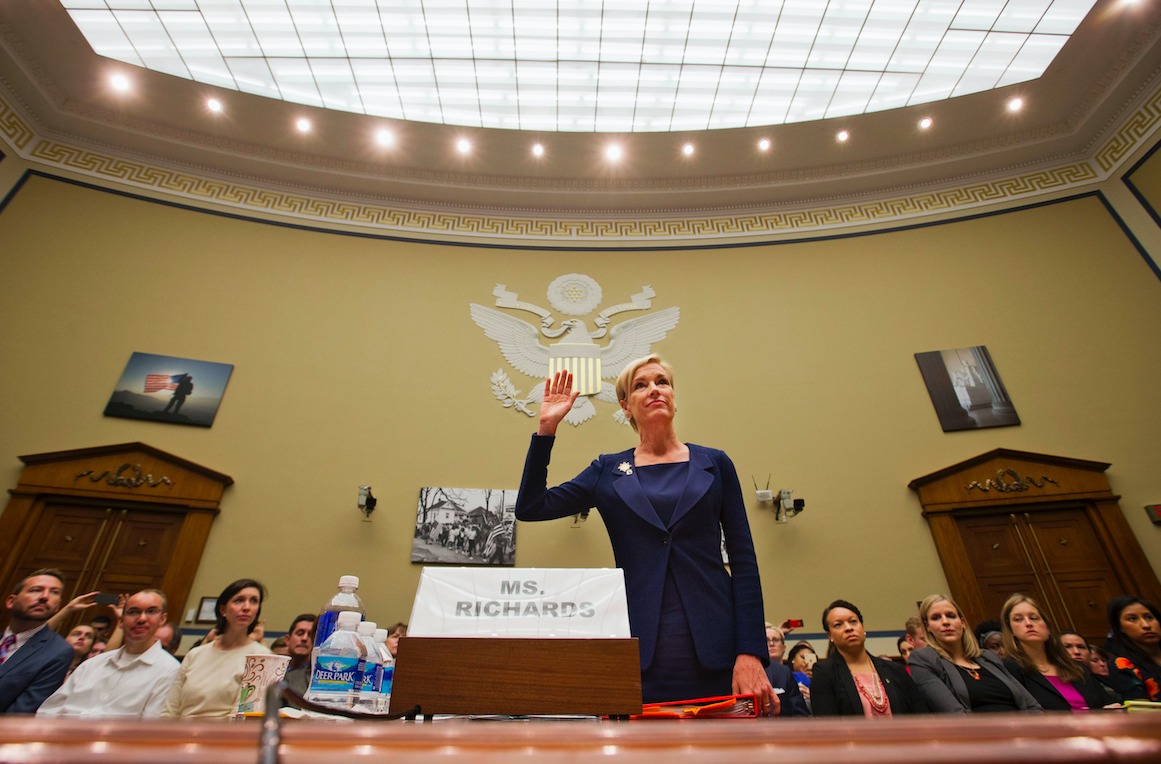 Some background:
After last year's release of highly-edited, undercover videos showing Planned Parenthood workers discussing fetal tissue from abortions for stem-cell research, Republican lawmakers unsuccessfully tried to federally defund Planned Parenthood or get them to stop providing abortions. At least 10 states defunded their Planned Parenthood clinics in 2015, despite not finding them guilty of any wrongdoing.
During a GOP primary debate in February, Trump said that, despite being "totally against abortion," he believes Planned Parenthood is valuable to American women. "Millions and millions of women — cervical cancer, breast cancer — are helped by Planned Parenthood," he said in February, though he has repeatedly said that if the group continues to practice abortion he would support defunding it.
Government funds do go to Planned Parenthood, but the Hyde Amendment — more on that below — prevents the organization from using those funds for abortion services. The federal funds are used to reimburse Planned Parenthood when they cover patients who cannot afford to pay for their non-abortion services.
How would this happen?
Congress in 2015 got a bill defunding Planned Parenthood to President Obama's desk, and he vetoed it. It is highly possible that if they go through the same process again, Trump could approve it.
"We got it done before," SBA List's Quigley told BuzzFeed News. "We just didn't have a pro-life president in the White House."
There are a number of senators who have said defunding Planned Parenthood is a non-starter. And with the election of four women who are pro-abortion to the Senate — Maggie Hassan of New Hampshire, Kamala Harris of California, Tammy Duckworth of Illinois, and Catherine Cortez Masto of Nevada — Planned Parenthood is confident legislation attempting to defund them could be blocked.
A Harvard School of Public Health poll showed that 58% of respondents of both parties and a small majority of Trump voters believed that Planned Parenthood should continue to receive federal funding. Gallup and Suffolk University polls found similar results.
The man behind the videos, David Daleiden, told BuzzFeed News this week that he hopes to release more secretly recorded footage to continue the fight for Planned Parenthood's defunding. Release of more tapes waits on a decision from three federal judges.
How would it affect you?
Trump and GOP legislators who support defunding Planned Parenthood say that they would reallocate the funds to local health clinics — though it is unclear whether any more would be built in areas where Planned Parenthoods are the local health clinics.
"This is going to leave vulnerable a large population of people who already are vulnerable," specifically women with low incomes, people of color, and young women nervous about going to see their family doctors, Horvath-Cosper said. Many community clinics don't let clients pay on a sliding scale like Planned Parenthood does, she added.
Planned Parenthood's spokesperson said that since the election, patients have been calling their clinics asking if they should stock up on birth control or hormone medication, in case their health insurance through Obamacare, aka the Affordable Care Act, is repealed and their primary clinic is defunded.
4. "Making the Hyde Amendment permanent law to protect taxpayers from having to pay for abortions."
Some background:
The Hyde Amendment is a federal law that has to be renewed annually that bars any government or taxpayer money from going to funding abortion, with the exceptions of rape, incest, and threat to the life of the mother. Making it permanent law would remove the annual risk of it not being reinstated.
Several abortion rights organizations are fighting to repeal the Hyde Amendment so that abortion services could be covered under Obamacare, aka the Affordable Care Act.
How would this happen?
Like any law, a bill would be drafted by legislators demanding that the Hyde Amendment become permanent law. It would have to be voted on in the House and Senate and sent to Trump's desk.
Just as with the defunding of Planned Parenthood, there are legislators who are strongly against the Hyde Amendment who could successfully block this effort. But "taxpayer funding of abortion," as pro-Hyde advocates phrase it, is an issue that is less split than the country's stance on abortion in general: Harvard Health's poll shows that 58% of respondents are pro-Hyde, while the Catholic organization Knights of Columbus's poll puts that number at 62%.
The amendment stands a better chance of becoming permanent in 2017 now that Republicans control Congress and the White House.
How would it affect you?
The Hyde Amendment only affects women who rely on government health care for all of their health services, such as women with low incomes, federal employees, and women in the military.
Advocates against the amendment say it disproportionately affects low-income women — the majority of whom are women color — unable to find funds elsewhere. Women who are unable to find the money to pay for an abortion generally have a hard time finding the money to raise a child, therefore entrapping them and their family in a cycle of poverty or causing them to seek unsafe, clandestine abortions.
"This is targeting women who rely on the government and saying you can't use your insurance like everyone else in the country to pay for your abortion," Horvatch-Cosper said.