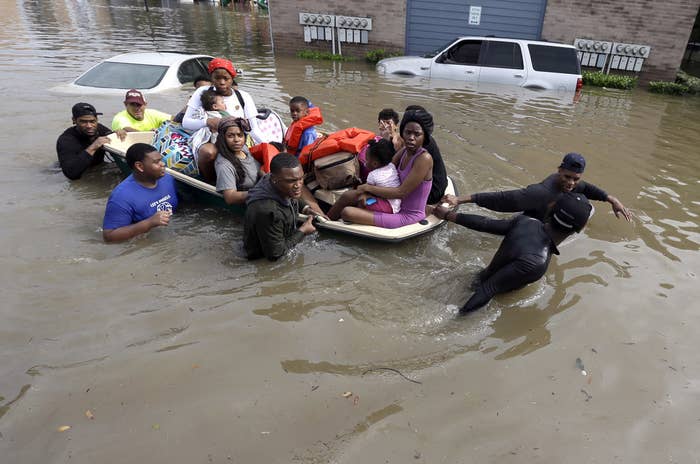 At least six people died Monday after more than a foot of rain fell on parts of Houston, triggering widespread flooding that inundated major roadways and forced many to flee their submerged homes.
Heavy rain poured into the Houston area overnight Sunday into Monday, with as much as 10 inches of rainfall recorded in just six hours. At George Bush Intercontinental Airport, 9.92 inches of rain was recorded, breaking the daily and monthly record of 8.16 inches set in 1976. It was the second wettest day ever recorded there, according to the National Weather Service.
The resulting floods overtook cars in low-lying areas and flooded homes in Harris County, where high water shut down all public bus and rail transportation.
The Houston Emergency Operations Center said Tuesday six people were killed in weather-related incidents. Three of the six deaths occurred in the city of Houston — all found inside vehicles submerged in flood waters. Two deaths occured in unincorporated Harris County, and one occurred in Waller County, the agency said in a statement.
Texas Gov. Greg Abbott on Monday declared a state of disaster in the counties of Austin, Bastrop, Fort Bend, Colorado, Grimes, Harris, Montgomery, Waller, and Wharton.
Houston Mayor Sylvester Turner cancelled his annual State of the City address on Monday and closed government offices, urging the public to remain home and off the road.
"This is an unprecedented amount of rain," Turner said at a press conference. "It's been stubborn, and it's not moving anytime fast."
A flood warning was in effect until 12:45 a.m. Tuesday, the National Weather Service said.
As of Monday afternoon, officials had performed 1,200 high water rescues, the Harris County Office of Homeland Security and Emergency Management said on Twitter.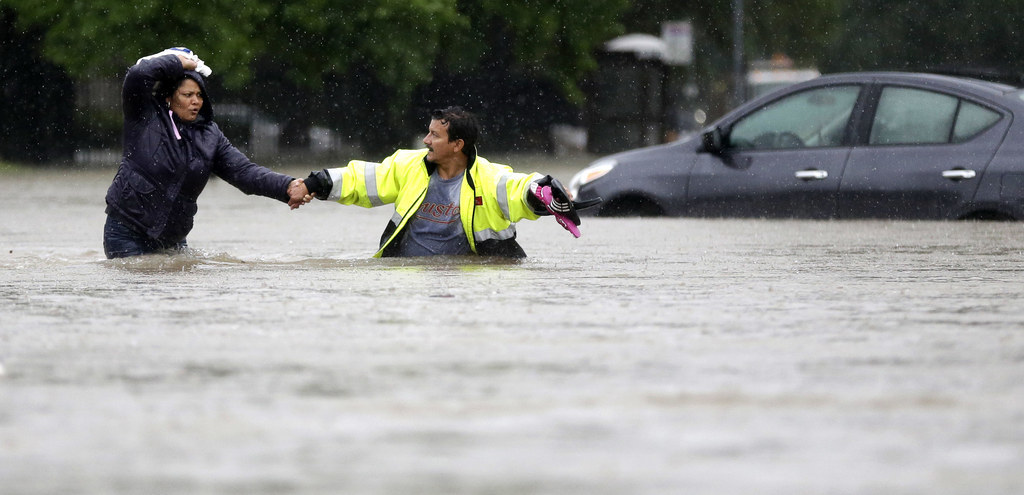 Harris County Judge Ed Emmett said more than 1,000 homes were flooded before 10 a.m. local time. Emergency shelters were set up in areas less affected by the storm.
Some residents had to evacuate from their homes by rafts as floodwaters submerged roads.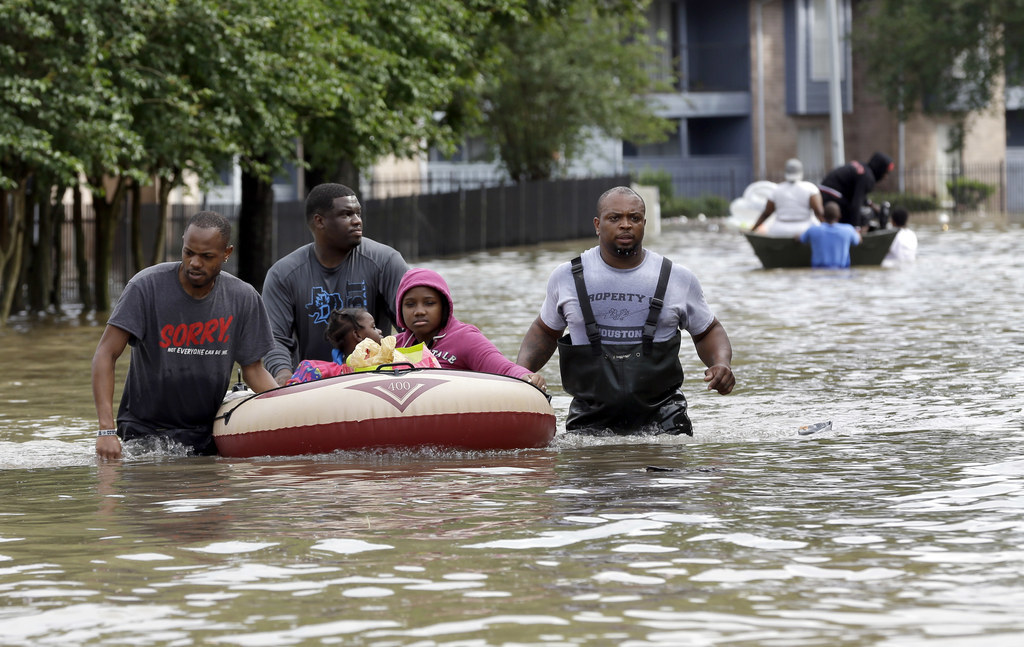 In the Greenspoint area, dozens of families found themselves stranded in apartments as waters rose, ABC 13 reported. Volunteers used air mattresses, rafts, plastic tubs, and even a refrigerator to move families out.
Officials later defended the rescue efforts; residents had been moved to buildings' second story and were advised to wait until emergency crews could respond.
"The immediate priority was to get them out of harm's way," Houston's mayor said.
People weren't the only ones affected by Monday's historic flooding, with animals across the area also in need of rescue.