Thousands of refugees, who have tried for days to reach Germany but were blocked by Hungarian officials from leaving Budapest by rail, finally made it to Munich on Saturday -- where they were met with cheers and applause from locals.
After Hungarian officials eventually relented and bussed thousands to the Austrian border, special trains were chartered to offer refugees who wanted to continue to Germany the chance to travel to Munich.
Many of the arrivals threw their hands into the air in celebration when they finally reached Germany after their arduous journey.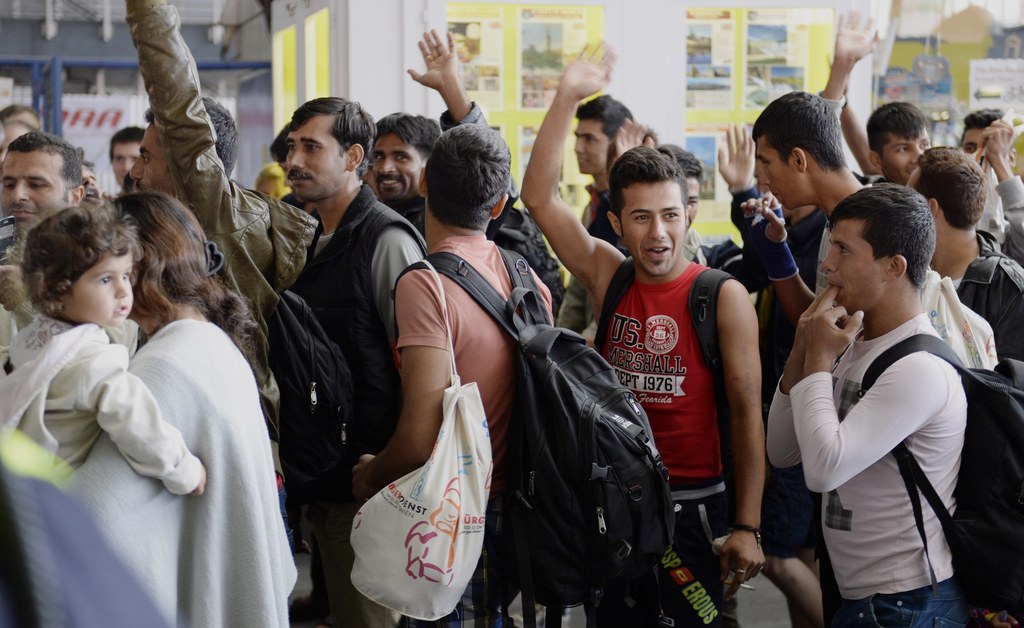 Munich police said that some 3,700 refugees, many fleeing war in Syria, had arrived in the city on Saturday.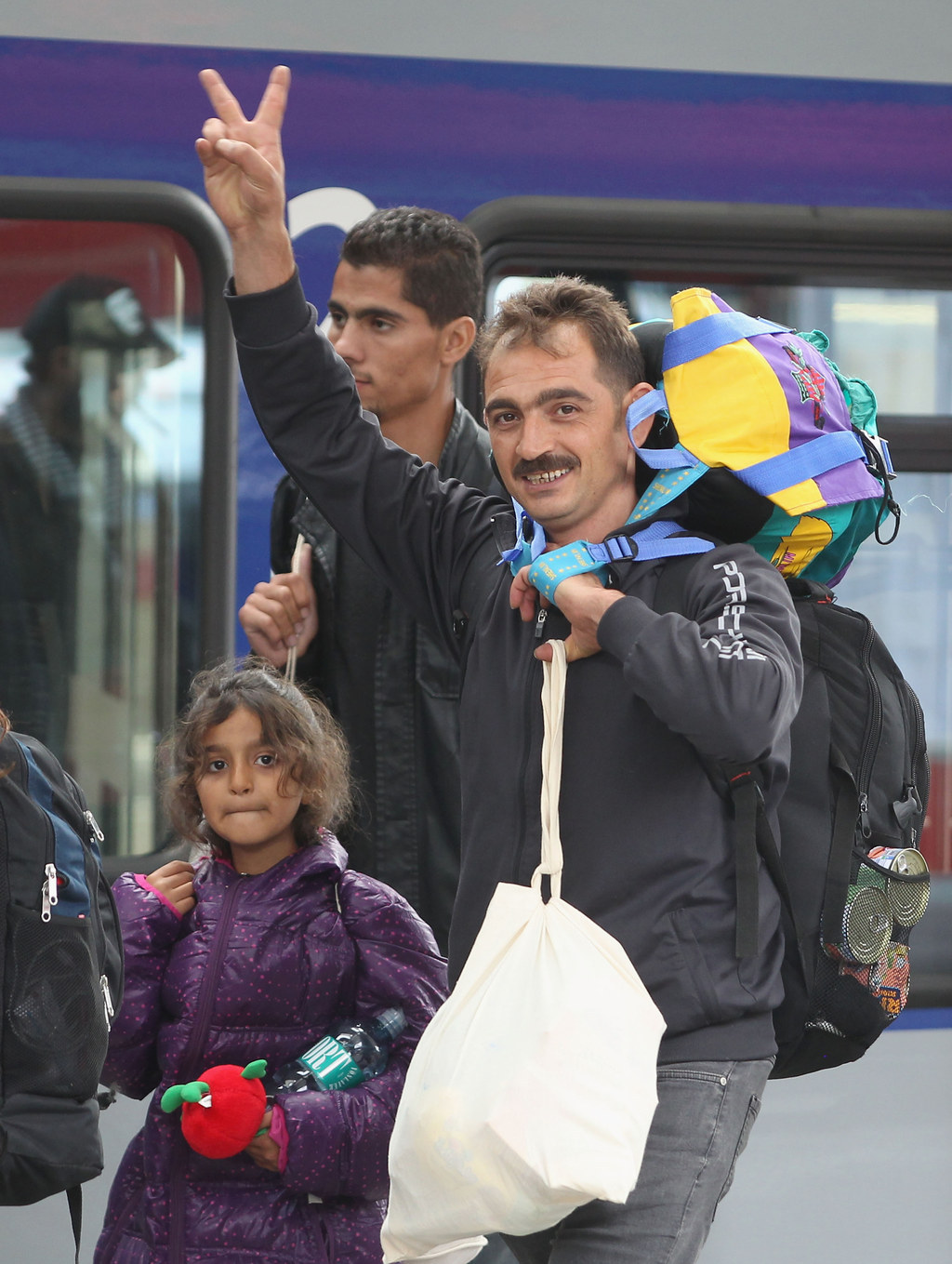 Signs were erected to welcome the refugees to Germany.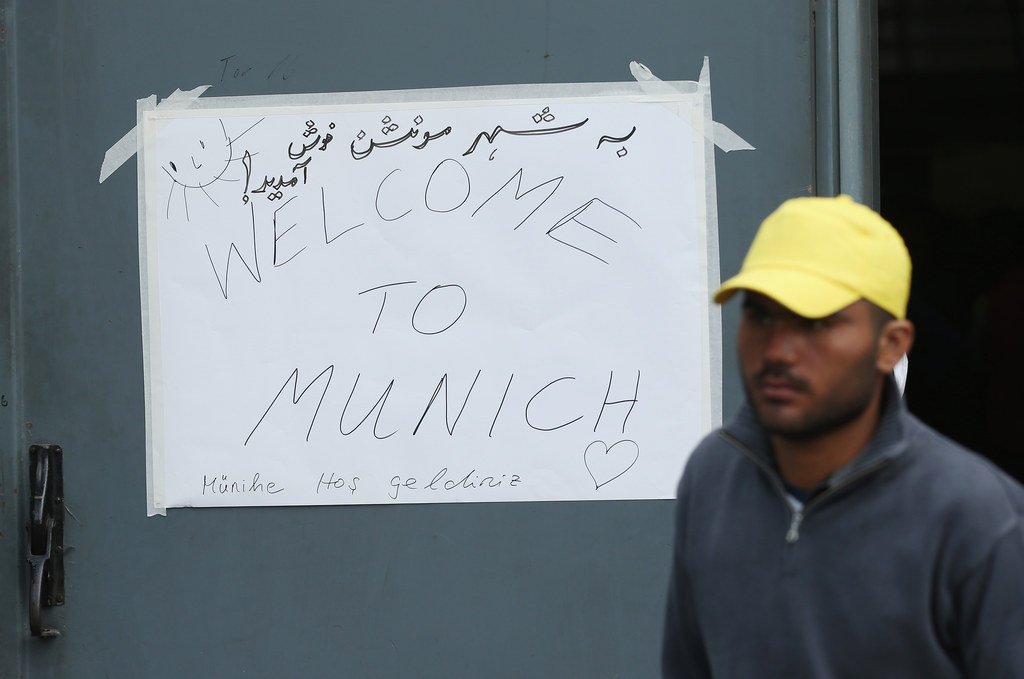 One man carried a picture of Chancellor Angela Merkel to show his gratitude to Germany.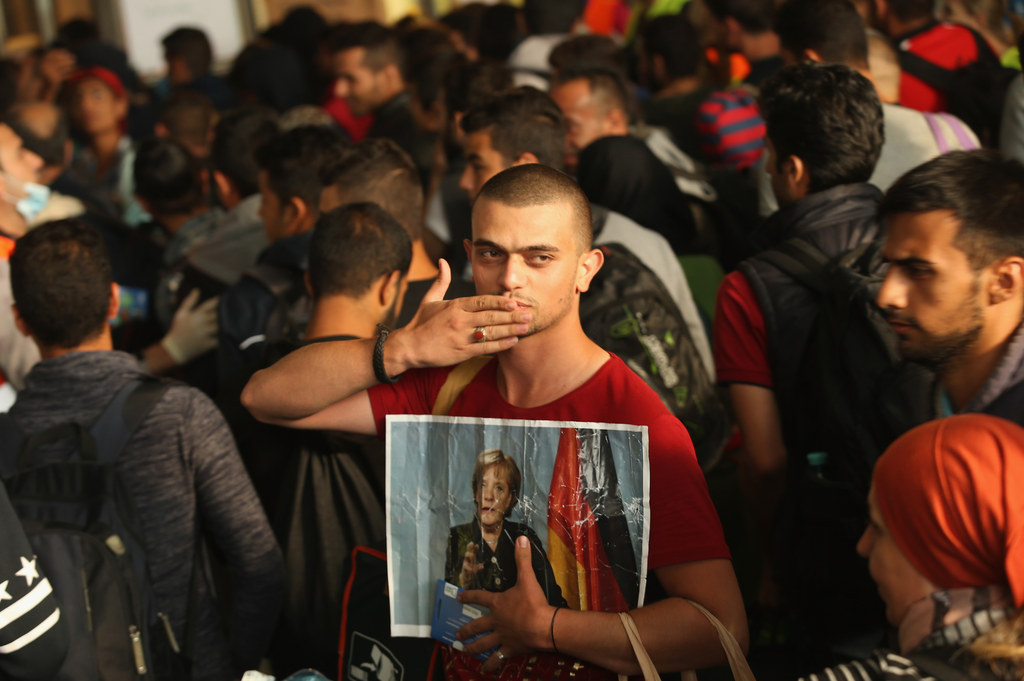 Some of the refugees in Austria held signs thanking locals for their warm welcome.
One little boy arriving in Munich captured the attention of the press as an officer gave him his hat to wear.
Another little boy arriving in Munich wrapped himself in the European Union flag to celebrate making it to a safe, new home.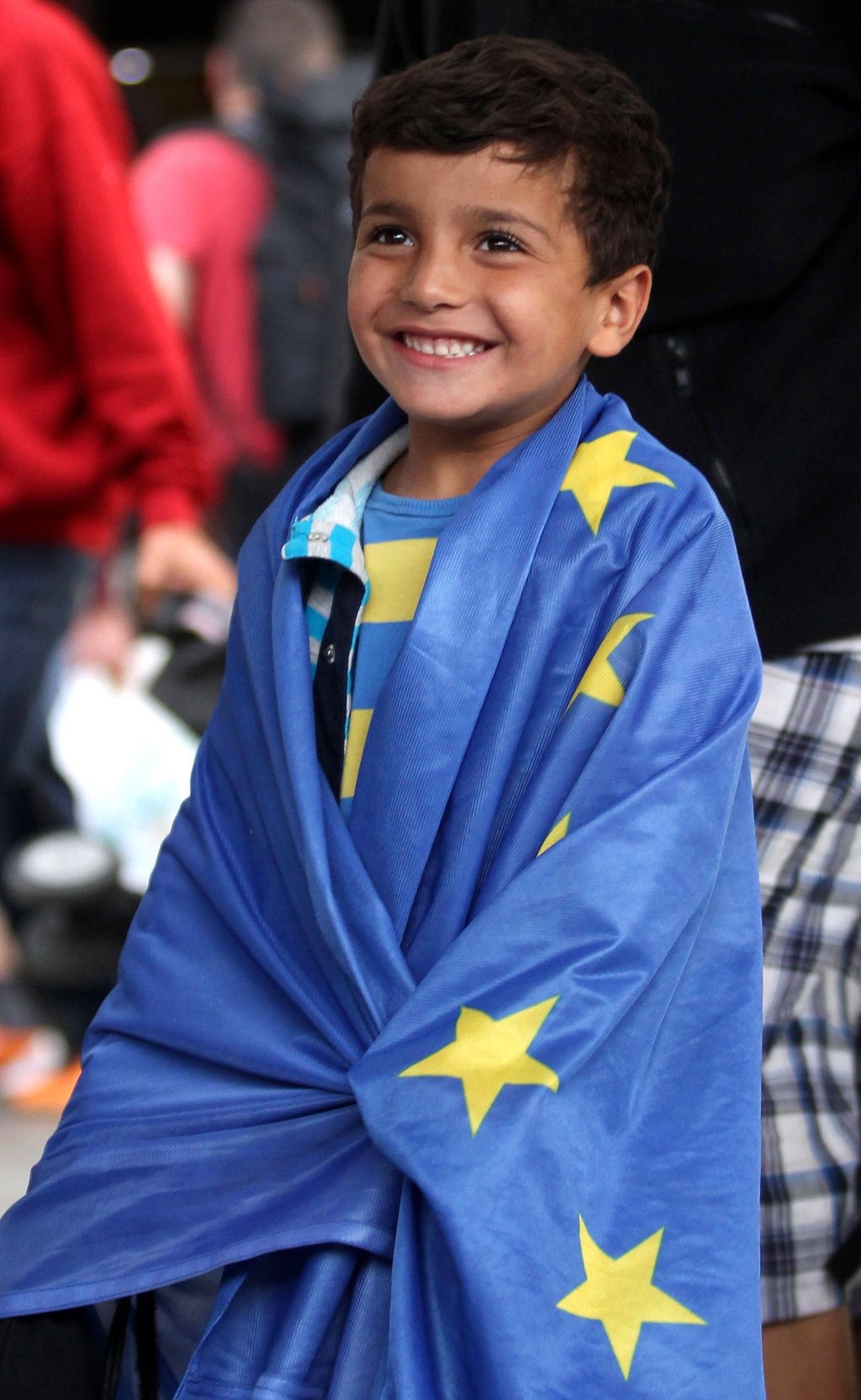 Volunteers in both Germany and Austria met refugees as they arrived, handing out food, water, and blankets.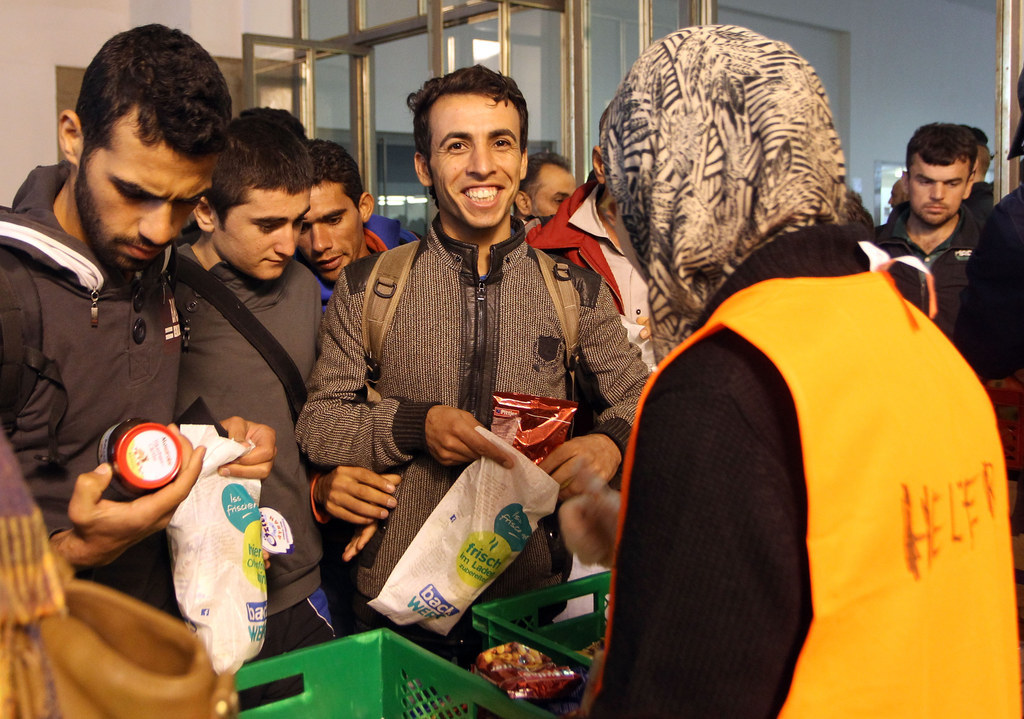 Organizations have popped up around Europe to help house Syrians.
One organization, called Welcome Refugees, matches European volunteers with Syrian immigrants as roommates.
Though some of the migrants plan to stay in Germany and Austria, others plan to move on to other parts of Europe, such as Sweden and Denmark.