The Cincinnati Zoo, site of #HarambeGate, has been trying to move on from the gorilla's notorious death by tweeting cute animal facts.
But the problem is, the Harambe lovers of the world just won't let them. Every time the zoo's poor social media manager tweets, the Harambe trolls come out.
Look at these grey flamingos! Everyone loves flamingos, right?
Right, everybody. Everybody like Harambe. Harambe LOVED flamingos.
Such a fun fact about this pretty snow leopard!!
You know who would have really enjoyed this fact? HARAMBE. Harambe LOVED animal facts!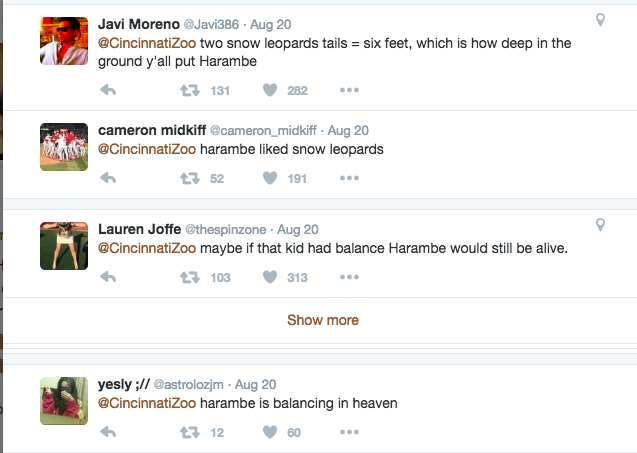 Thought this adorable baby cheetah in a shirt advertising a fundraising race might throw off the Harambe fanatics?
You thought WRONG. #NeverForget #Harambe4Ever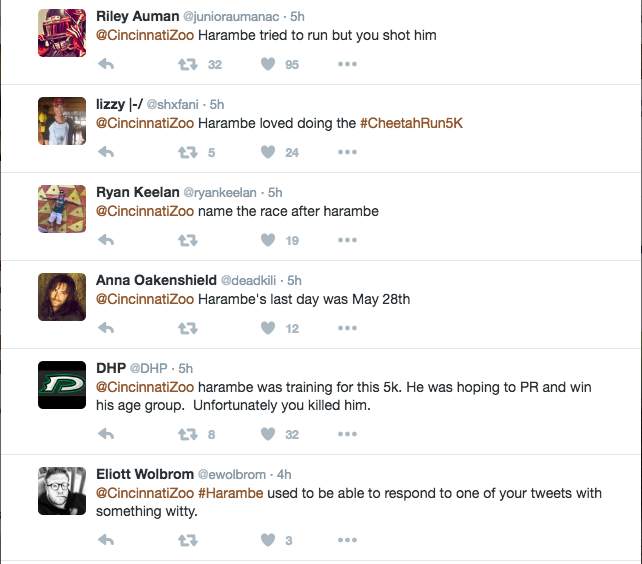 Still, some people had some sympathy for the zoo.
Others even tried to tweet some nice things at them, to switch up their mentions a bit. Wrong move, Stephanie.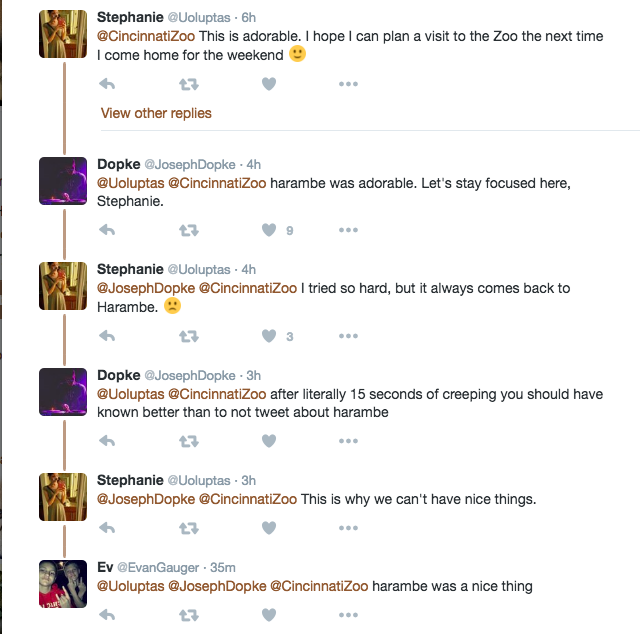 The trolling got so bad that by Tuesday morning, the Cincinnati Zoo had deleted its Twitter account. 👀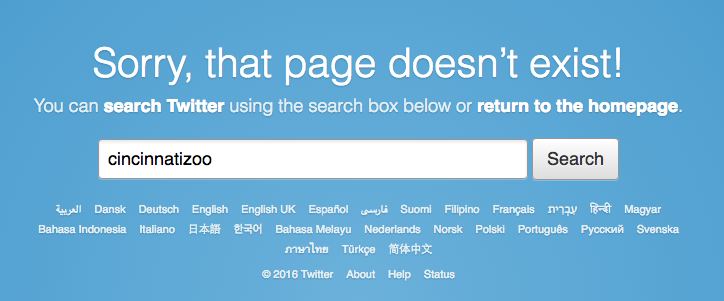 Don't you get it, Cincinnati? It will ALWAYS come back to Harambe.