University of Alabama at Birmingham running back Greg Bryant was pronounced brain dead Sunday after being shot early Saturday morning in West Palm Beach, Florida, police told BuzzFeed News.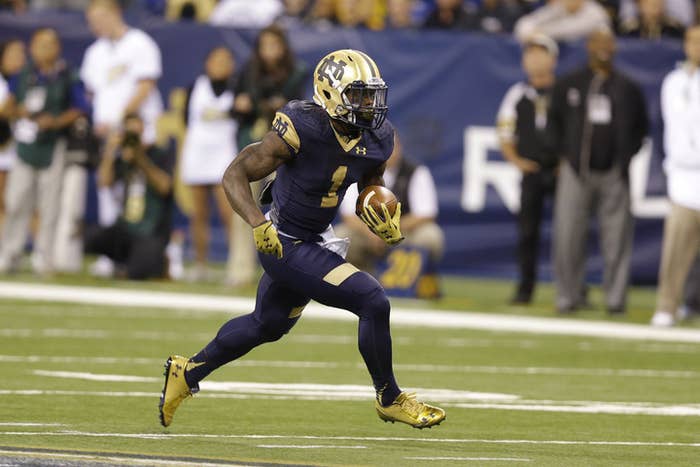 The 21-year-old football player and a passenger named Maurice Grover, 25, were found shot in a car on Interstate 95 around 4:45 a.m. on Saturday morning, police confirmed.
Grover survived with minor injuries, but Bryant was taken to a hospital and pronounced brain dead around 1 p.m. local time Sunday.
West Palm Beach Police told BuzzFeed News in a statement they had reclassified their investigation as a homicide.
A potential motive of the shooting was unknown, and so far no suspects have been identified.
Detectives are currently searching for witnesses, police said.
Bryant signed with Notre Dame out of high school but left after one season when he was ruled academically ineligible.
According to his UAB profile, the Delray Beach, Florida native transferred to ASA Miami in his sophomore season, where he played only one game.
In 2015, the University of Alabama-Birmingham signed Bryant, who was among the biggest names recruited to the team after the school had reinstated the football program.
Bryant was supposed to start playing in the 2017 season with UAB, when they planned to resume their program. He was allowed to enroll in January 2016 at UAB instead of having to wait another year to become eligible to play on another team.
"Coach Clark, he really did me a favor because I was living in hotels in Miami," Bryant told the Associated Press in February. "He said I could come in as soon as the semester was over. Any other school, I would have had to wait another semester and probably be enrolled by December. I just bought into what coach Clark was saying, and I got in with a 2.0 [GPA]."
Many of Bryant's former teammates, coaches, and fellow players took to Twitter to express their sorrow.