This is Vinny Desautels, a 7-year-old boy who had been growing his hair out for two years to donate to children with cancer.
While growing out his hair, he was teased relentlessly by his classmates, his family wrote on the crowdfunding page for his illness.
"He was mistaken for a girl many times," his father, Jason Desautels, told a local Fox News affiliate. "But Vinny took it like a champ and was like, 'Nah, I'm a boy.'"
"I want to help people so they don't have to go to the doctors to fight cancer," Vinny Desautles said.
So when he turned 7, he donated his 13 inches of locks to create wigs for children undergoing chemotherapy.
"Everyone got excited when mom cut the ponytails off," Vinny added. "I was happy."
But a few months after he cut his hair, the 7-year-old was diagnosed with "aggressive" cancer in his hip and eye bone, his parents said.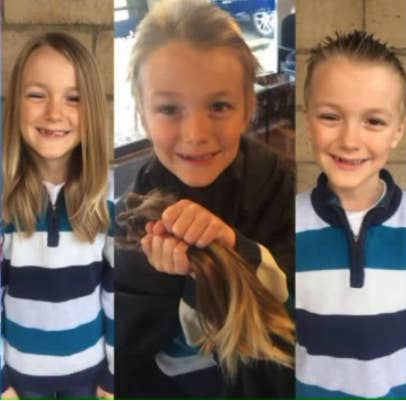 "On Thursday, Vinny came home from school complaining about knee pain," according to the crowdfunding page, which appears to have been written by Desautels' grandparents.
The family did not immediately respond to BuzzFeed News' request for comment, but according to the crowdfunding page, Vinny's cancer was discovered after complaining about knee pain. Not long after a large growth was identified on his Iliac bone, doctors identified a "malignant mass on [his] eye that appears to be aggressive."
"Vinny is taking all of this like a brave little turd," the family wrote. "There are many more tests ahead and they're in the hospital for an undetermined amount of time."
The kind of cancer has not yet been idenified, but his caretakers are by his side every day in the hospital, his family said.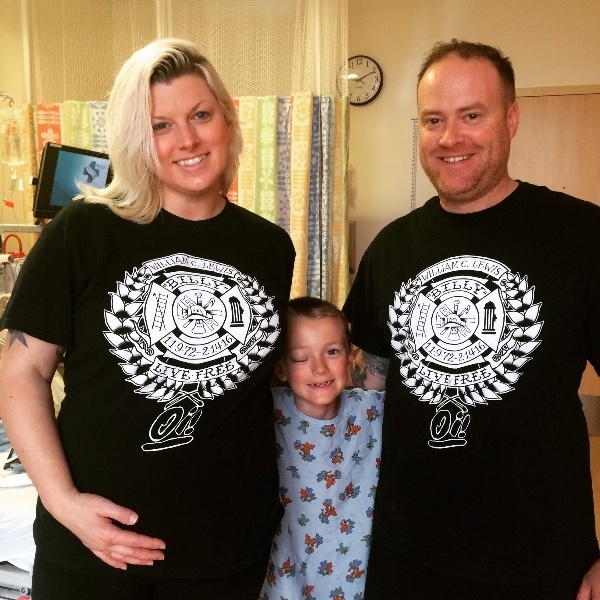 His father, a combat veteran, and Amanda Azevedo, another family member who is six months pregnant, have been with Vinny throughout his tests and meetings with doctors and say the 7-year-old is staying optimistic.
"As long as we are doing this as a family, we got this," Azevedo said.
UPDATE
The Desautels family has suspended donations after raising more than $457,000.
"As a family we have decided to suspend donations to this page in order to pay forward the kindness of so many by highlighting other families in the Sacramento area who also have children with cancer," the family said in a GoFundMe post. "Please consider donating to one of the pages below and continue to share Vinny's story in hopes of helping others who are in need! We thank you all for your kind words, prayers and positive energy. "