Georgia And Planned Parenthood Come To Agreement For Funding STD Tests
Georgia is the fifth state to investigate Planned Parenthood and find them not guilty of any violations in their treatment of fetal tissue.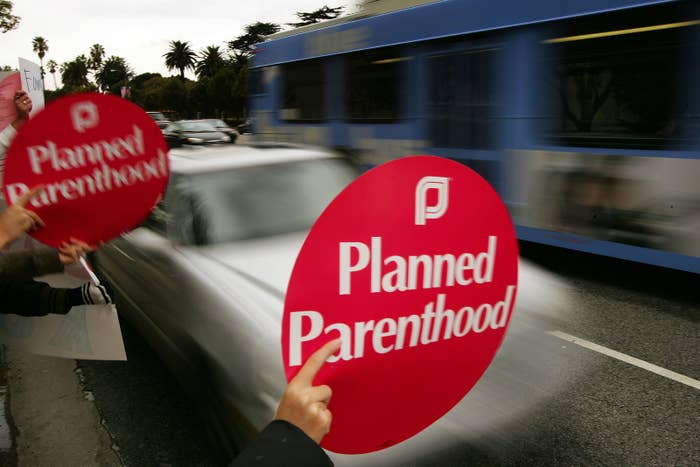 Planned Parenthood and Georgia's Department of Public Health reached an agreement Wednesday that will continue to provide free STD test kits following a cut in government funds.
The sudden drop in government funding for free STD tests for clients of Planned Parenthood in Georgia had prompted accusations of political motivation.
The cut came as Georgia Gov. Nathan Deal ordered a state review of the nonprofit in response to a series of secretly filmed videos of Planned Parenthood doctors discussing fees for providing fetal tissue to biotech companies that have sparked backlash nationwide. It was unclear if that review played a role in the funding cut.

The review was concluded on Wednesday, and Georgia state officials found Planned Parenthood Southeast was entirely compliant with state and federal law. Georgia is the fifth state along with Indiana, Massachusetts, South Dakota, and Florida to find Planned Parenthood not guilty of any violations in their treatment of fetal tissue.
On the day the investigation was concluded, Georgia Department of Health (GDPH) officials said Planned Parenthood had offered to pay for laboratory services, a cost the state had previously covered, if the government continued to provide STD testing kits for free in-lab testing of chlamydia and gonorrhea.
"The department has accepted that offer and will now be able to continue to provide testing kits. Arrangements like this will be sought with other organizations that render comparable services to similar clients," a statement said.
Nancy Nydam, a spokeswoman for the GDPH, had attributed the cut off to a funding decrease from the federal Centers for Disease and Control and Prevention (CDC).
A spokeswoman for the CDC said that the fiscal year 2015 budget for Georgia's sexually transmitted disease programs was $3,605,032. That budget was reduced by $50,000 for the upcoming fiscal year – about 1%.
But the CDC spokeswoman denied that the federal agency had anything to do with the specific decision to reduce access to tests. The spokeswoman added it was the state's responsibility to maintain the funding levels after the $50,000 cut.
The spokesperson told BuzzFeed News the money CDC gives to the GDPH was "never intended to be the sole funding for this program," noting that it is up to state officials to spend the money how they see fit.

But in a statement to BuzzFeed News, Nydam said that the GDPH's decision to end the supply of free STD testing to Planned Parenthood was a direct result of the CDC's budget cut.
"The Georgia Department of Public Health provided test kits for chlamydia and gonorrhea to Planned Parenthood as part of its work to eliminate or reduce STDs in the state.

Funding from the CDC that was, in part, used to provide these kits was cut and as a result the decision was made to use resources elsewhere. There was no contractual agreement with Planned Parenthood to supply these testing kits, rather it was part of DPH's overall outreach to eliminate or reduce STDs in Georgia."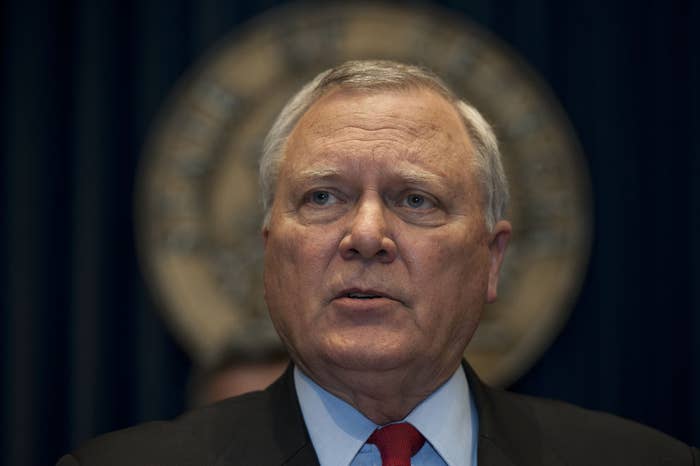 Helen Cox, the director of communication for Planned Parenthood Georgia, told BuzzFeed News she believed politics, not budget pressures, were behind the decrease.
"I don't believe it was a matter of funding," Cox said. "The timing is too suspicious. I think it was politically motivated."
The GDPH's sudden cut comes as state and federal politicians across the nation threaten to defund Planned Parenthood, fueled by a series of sting videos — secretly filmed by the Center for Medical Progress – of Planned Parenthood doctors discussing fees for supplying fetal tissue to biotech companies.
In mid-July, Deal joined 11 other states in an investigation of Planned Parenthood as a result of the videos. Planned Parenthood Southeast, the affiliate that controls Georgia's Planned Parenthood clinics, does not provide fetal tissue to biotech companies. Gov. Deal's office refused BuzzFeed News' request for comment.

Planned Parenthood did not respond to a request to specify exactly when their supply of STD tests were cut off – the first article reporting the cut was published in the Atlanta Journal-Constitution on Monday and was followed up with another on Tuesday.
However, the president and CEO of Planned Parenthood Southeast, Staci Fox, responded to the story in a statement to BuzzFeed News:
"We are cooperating with Governor Deal's investigation and look forward to putting any unfounded and inflammatory allegations behind us.

Meanwhile, we are exploring all options to protect the ability of Alabama women to get care ... We urge our leaders to put politics aside and to put the women and families in our communities first."
In 2013, Georgia was rated by the Centers for Disease Control and Prevention as having the top five highest rates of chlamydia and gonorrhea in America. According to the Center for Reproductive Rights, in 2014, more than 1.2 million women were in need of affordable contraception in Alabama, Georgia, and Mississippi.
In the short term, Fox said Planned Parenthood's immediate focus was to ensure patient care would not be interrupted by asking supporters for donations.
"But that's not a long term solution, and we're exploring all our options," she said in an email.
Clarification: This post was updated to reflect the CDC's comment and to remove links to articles from the Atlanta Journal-Constitution saying that STD kits – not tests – were being cut.