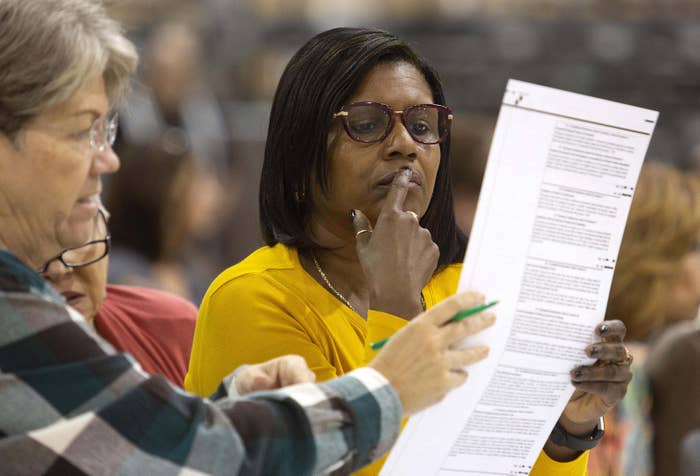 FORT LAUDERDALE, Florida — For the past three years, Jon Jay Halpern has made an incredible effort to vote. Each year, he has watched closely for his early vote to be counted. Each year it hasn't been, and every time he's gone to immense trouble to fix it.
Halpern, 69, lives in Broward County, Florida, the county that has been the focus of frustration, ridicule, and lawsuits this month as the state has scrambled to finish a recount to finally try to determine the winner of Florida's contentious Senate and governor's races.
Halpern also has multiple sclerosis, a neurodegenerative disease that has rendered him quadriplegic and has turned his signature into an "X," as he is incapable of signing his own name.
His was one of thousands of ballots cast aside by election officials due to a mismatch in the signatures on the mail-in ballot and voter registration card, according to a lawsuit, in one of the many friction points in the ever-evolving chaos of Florida's midterm elections. The law exists in an effort to prevent fraudsters from voting on behalf of other Florida residents, but Democrats say that it marginalizes people who are young, have disabilities, or have low incomes, whose signatures may have changed since they registered to vote, but who were unable to travel to fix the signature under a time crunch.
The results of the election — Republican Gov. Rick Scott winning by roughly 10,000 votes for the Senate seat Sunday, and Republican Ron DeSantis winning as governor — won't be officially be certified by the state until Tuesday. For voters like Halpern, the law requiring signatures to match will continue to be an issue in elections to come.
Halpern, a retired radiologist who has lived in Broward since 1984, only found out his vote wasn't counted because, having learned from past experiences, he checked to see if his vote was counted "every single day," refreshing the supervisor of elections' website and paying close attention to the news. At first, his vote appeared to be registered online, but then it disappeared. He received no official notification that his ballot had been rejected, he said.
The volunteer who notified him of the error came to his house and helped Halpern fill out a form to "cure" his ballot, as it is officially referred to, and get his vote counted. But by the last day that the cured ballots were due, his still wasn't counted.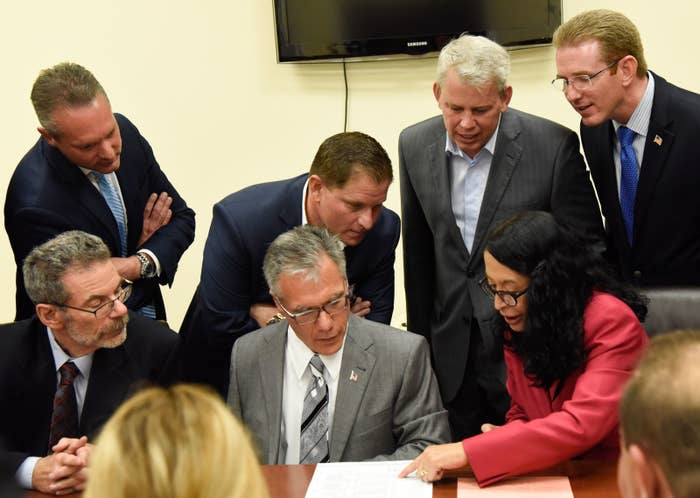 Halpern couldn't travel to the Supervisor of Elections Office himself so his wife, Wendy, rushed to the Supervisor of Elections Voting Equipment Center (the main office turned out to be unexpectedly closed) to make sure her husband's vote had been counted. But when she got there, she was told his vote was never received. After a tense back-and-forth, Wendy felt tears beginning to well in her eyes.
"I wasn't angry, but I was tearing up because I just felt so frustrated for my husband," Wendy, 62, told BuzzFeed News. "He is fortunate to have me as an advocate — I have transportation, I can run around, I can speak for him, we have a computer, he can look up and see what's happening with his ballot. We have these advantages. And yet he's still in a position of being marginalized, and I found that very upsetting and very disturbing."
It was only after Wendy mentioned that she had written "quadriplegic" on the outside of his ballot that an election worker remembered they had seen it, realized they were telling the truth, and said that they had remedied the situation — for the third time.
"It just— It made me feel like there's a separate standard; because I was disabled, I somehow had to jump through more hoops than someone who's able-bodied would have to do, and I really resented that," Halpern said.
"You know, nobody's signature stays the same," he added. "Just the whole concept of having matching signatures, independent of my disability, began to seem like ludicrous criteria to me. I was pretty upset about the whole process."
BuzzFeed News spoke with five Broward County voters, including Halpern, whose signatures had been rejected. None of them had been officially notified on time that their vote wasn't counted, they said, and only found out through volunteers for the Democratic Party or by researching the situation extensively themselves.
"I read in the news that you can check if you're vote counted, and then I was horrified that it hadn't been counted," Caroline McNair, a 70-year-old Fort Lauderdale resident told BuzzFeed News in the Supervisor of Elections Office, shortly after fixing her ballot.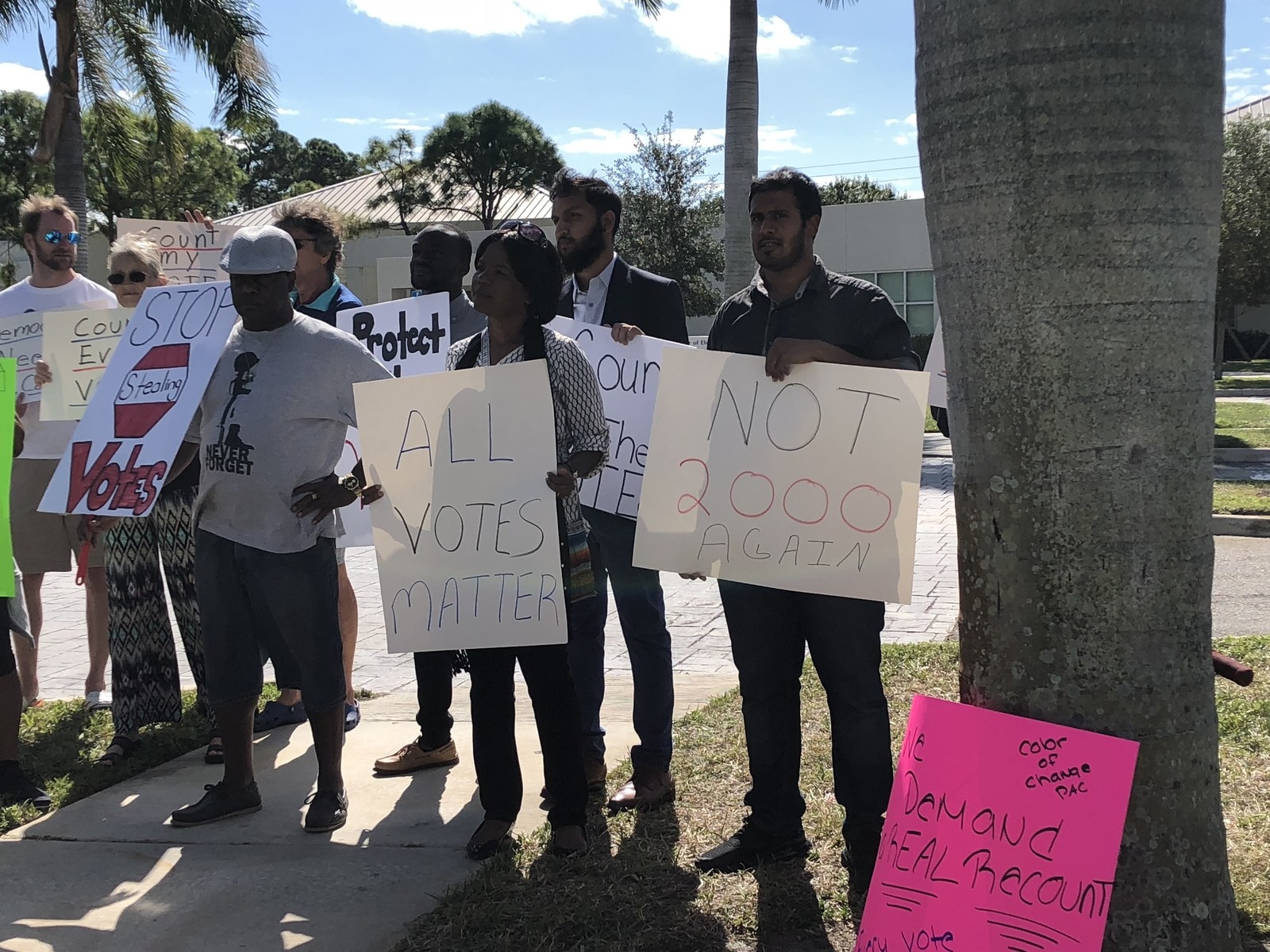 "I really researched this, finding out how to fix this was not easy. Then I read about the judge extending the deadline until tomorrow and I thought, That's my opportunity," she said on Friday. "I felt like shouting it from the rooftops, so everyone else would know. They should really notify these people."

On Thursday, US District Court Judge Mark Walker ordered election officials to allow voters whose ballots had been rejected to be able to send or bring in proof of their authentic signature by Saturday at 5 p.m., so they could be included in the recount.
The law provides no standards for ballot rejection, Walker wrote in his decision, saying the fact that Florida has an "illusory process" for voters to fix their ballots to have their vote count and "no process to challenge the rejection" is unconstitutional.
Lisa Crawford, an attorney for the supervisor of elections in Broward County, told BuzzFeed News that they made their best effort to contact the around 200 voters whose signatures were rejected in their county. They put a link to the court order on their Twitter and Facebook page, she said, and they were calling everyone they could and even going to some addresses in person.
Rubin Morris, who turned 100 in January, told BuzzFeed News that his ballot was rejected because he registered to vote in Broward County 37 years ago, and his signature has changed since he was in his sixties. He was notified of the issue by volunteers.
"Common sense would say: You look at the signature and look at how many years the person's been here and realize the handwriting changes," Morris said. "Especially when you're looking at people in their eighties and nineties, people's signatures change as they get older."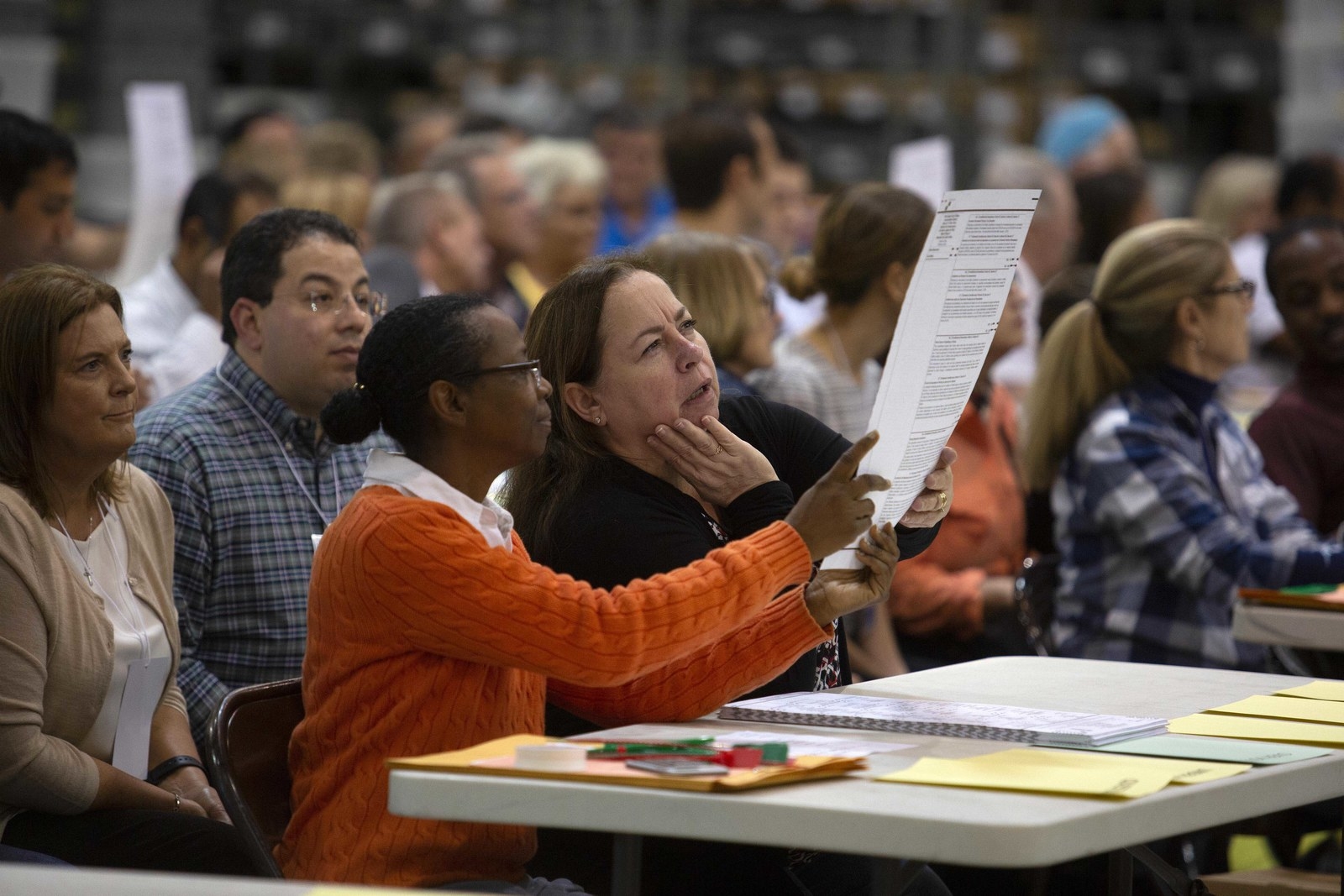 Fallon Williams, a veteran of the Coast Guard in her thirties, told BuzzFeed News that she was also notified by volunteers and immediately left work to go to the Supervisor of Elections Office. When she got there, it turned out that the signature they had for her was an incomplete signature from the DMV from a decade ago — apparently some sort of technical error.

It was only after the original deadline to fix her ballot that Williams received an official notification, she said. She ended up joining the lawsuit to give others facing this issue more time.
One woman, who was at the Broward County Supervisor of Elections Office to fix her signature on Friday and had asked not to be named, said she had to request an absentee ballot multiple times before being able to vote. She told BuzzFeed News she had no idea why her signature was flagged. But McNair knew: Her husband accidentally signed her mail-in ballot for her instead of his own.

"It almost caused a divorce," she said jokingly. "'You can take all my money — you can take everything, but don't take my vote.'"
All of the voters who spoke to BuzzFeed News said the law does more harm than good and that it marginalizes voters who have disabilities or low incomes.
"A lot of people who don't have the money for a car, people who can't leave work, low-income people," a lot of whom are people of color, Williams said. "In Florida, we don't have any high-speed transit system; how are people without a car supposed to get to the Supervisor of Elections Office to get their vote counted under a time limit?"
The Halperns are not convinced that they won't have to jump through all the same hoops next year, but Jon Halpern said he had to try.
"I'm going to keep doing everything I can possibly do to continue voting in the future," Halpern told BuzzFeed News over the phone from his home. "It's one of the most important things I do."