Kenton Lee was working at an orphanage in Kenya when he noticed a little girl with the ends of her shoes cut off and her toes sticking out. It was then that he came up with the idea for The Shoe That Grows.
"For years the idea of these growing shoes wouldn't leave my mind," he told BuzzFeed News.
The first step was starting Because International with a few friends in 2006, a nonprofit devoted to "working with and helping those in extreme poverty," their site says.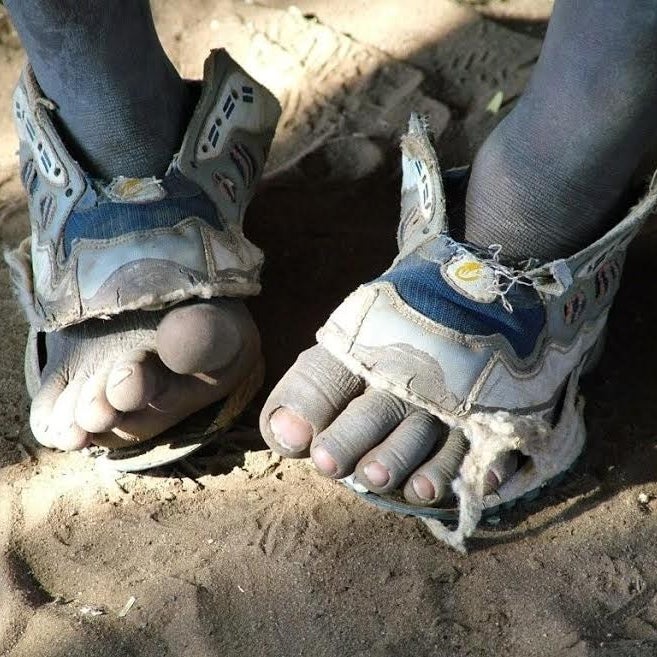 Lee and his team at first tried to give the idea to companies like Nike, Crocs, and Toms, to no avail. Eventually they found a "shoe development company" called Proof of Concept who agreed to help them with the design.
The shoe is made out of a high quality soft leather on top, and extremely durable rubber soles similar material to a tire, Lee said. They expand through a simple system of buckles, snaps, and pegs.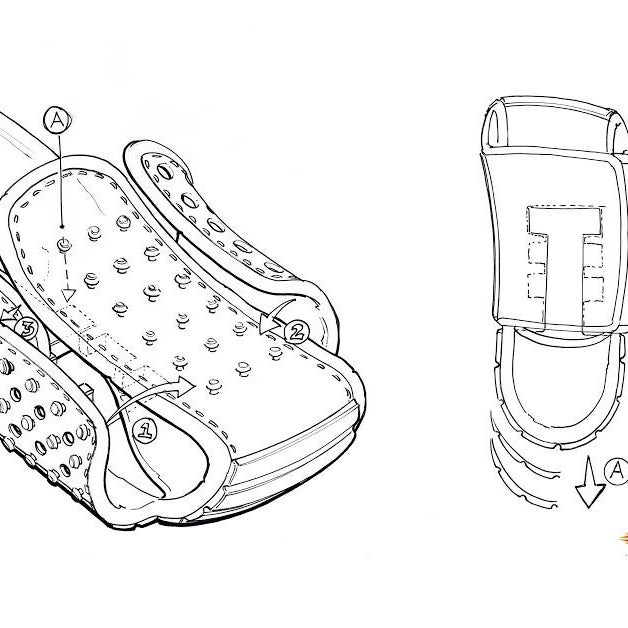 The shoes are predicted to last a minimum of five years, and expand five sizes in that time. The small size will fit preschoolers through fifth graders, while the large will fit fifth through ninth graders.
"I had no idea how important shoes were before I went to Kenya," Lee said. "But kids, especially in urban areas, can get infections from cuts and scrapes on their feet from going barefoot, and contract diseases that cause them to miss school."
The 30-year-old, who started a church in Idaho with his wife, said he wanted to put these kids in the best possible position to succeed in their lives.
"If I can provide a kid with protection so they stay healthy and keep going to school, I'll have done my part."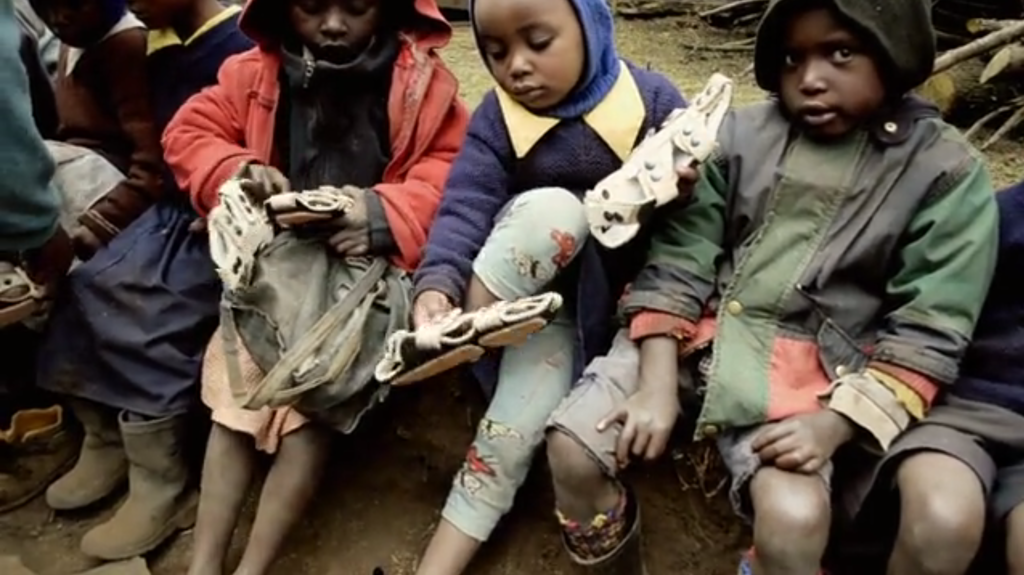 The shoes cost $10 a pair, and each pair goes into a "duffle bag" that can fit 50 pairs of shoes. Once one organization's duffle bag is full, Because International ships it to the organization that flies with them to one of seven countries.
Donors can either buy shoes to distribute themselves, or buy a pair of shoes and choose one of five American nonprofit organizations to distribute them to orphanages and churches around the world.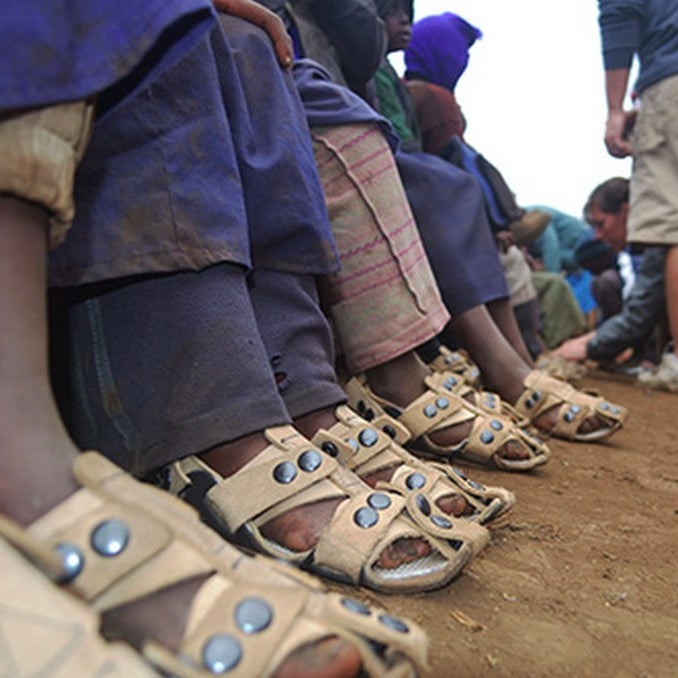 So far about 2,500 children across seven countries are wearing the shoes, including in Ghana, Haiti, Peru, Colombia, and Kenya.
"We have about 500 left of our first order, currently being stored in a room in my house where my son sometimes chews on them," said Lee, referring to his 11-month-old son (he also has another one the way). He said they have an order of 3,000 more pairs coming in July for people to donate.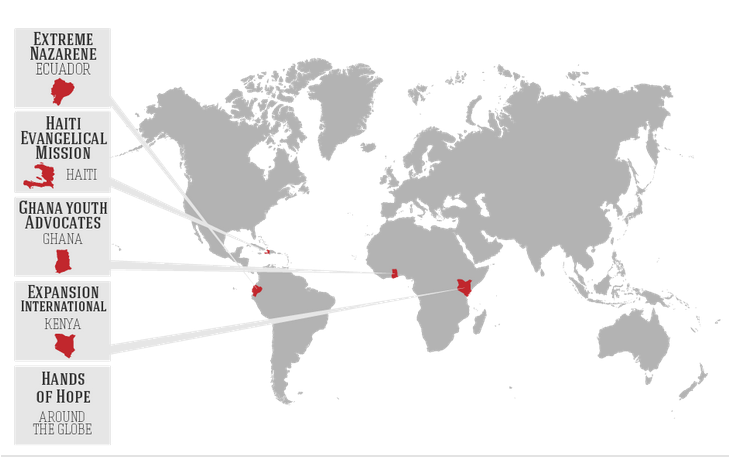 "We considered making even larger ones for teenagers," Lee added, "but we were told that they didn't want to wear 'charity shoes,' they wanted to wear something cooler."
He said he's now being flooded with requests, mostly from Americans, to make adult-sized versions.