Hillary Clinton leads Donald Trump nationally by nine points among likely voters, according to a new national poll conducted by NBC News and the Wall Street Journal.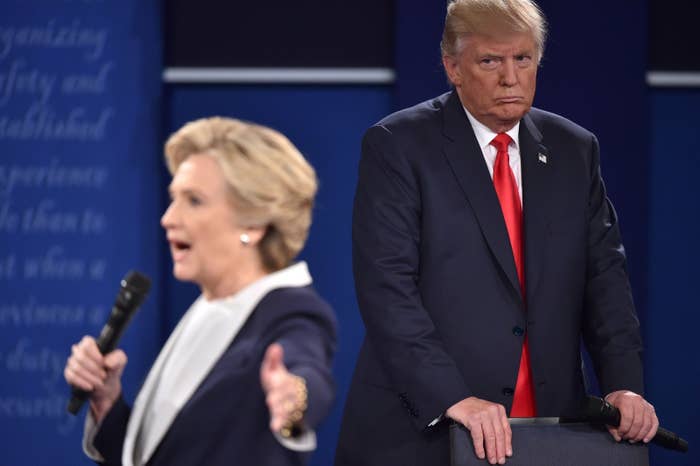 Results from the poll were initially released Monday, showing Clinton with an 11-point lead over Trump among likely voters on a ballot including third-party candidates.
However, the poll was updated on Tuesday to include surveys taken after Sunday's debate, with the Republican's performance enough to close the gap by two points.
The poll shows Clinton had 46% of the support of likely voters, while Trump had 37%.
The two third-party candidates stayed relatively steady, with Libertarian Gary Johnson's support standing at 8%, and Green Party candidate Jill Stein at 2% among likely voters.
Excluding Johnson and Stein, Clinton's lead over Trump would increase to 10 points, giving her 50% support to Trump's 40%. Before the post-debate results were revealed on Tuesday, Clinton had a 14-point lead according to the poll.
The survey of 806 likely voters was conducted on Saturday, Sunday, and Monday. The margin of error was +/- 3.5%.
NBC News and the Wall Street Journal also asked voters about the now infamous tape — in which Trump not only describes grabbing women's genitals, but kissing them without their consent and attempting to sleep with a married woman — and how it would affect their vote.
After Trump's performance in the debate, some 36% of respondents said the tape was so disqualifying that the candidate should withdraw from the Republican ticket — down from 38% before the debate. Some 47% disagreed that he should withdraw — up from 42%.
His favorability ratings did not change after the debate, though, with 63% of those surveyed having a negative opinion of him.