Haunting Footage Of Afghanistan Hospital Before And After Bombing
Doctors Without Borders on Wednesday called for an independent body to conduct a war crime investigation into the U.S. military after 12 of its staff members and 10 patients were killed in an airstrike on its Afghanistan hospital.
The footage begins in 2011 and progresses through 2015, showing the Doctors Without Borders (Médecins Sans Frontières) facilities get bigger, cleaner, and more technologically up to date. The staff increases in size as doctors from all over the world help injured victims of the conflicts in Afghanistan.
Then, at the end, the footage changes video shot on a camera phone of the demolished hospital after Saturday's bombing.
Below, the shots are presented with the "before" first and the "after" second: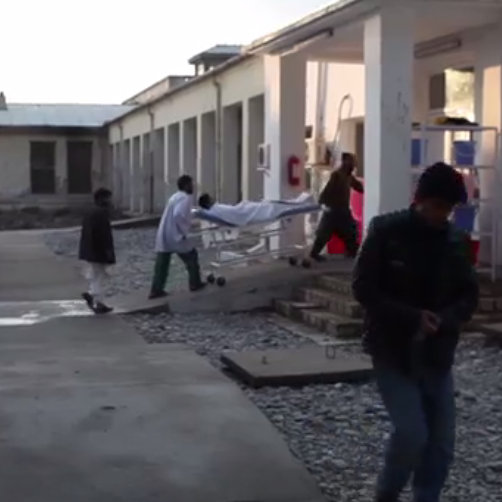 Twelve of the organization's staff members and 10 patients — including three children — were killed in the bombing, the organization said. Another 37 people, including 19 staff, were wounded.
Shortly after the bombing the U.S. said the hospital bombing may have been "collateral damage" in its fight against the Taliban and insisted the hospital was harboring militants.
On Tuesday, top U.S. commender in Afghanistan Gen. John Campbell backtracked, calling the airstrikes a "mistake."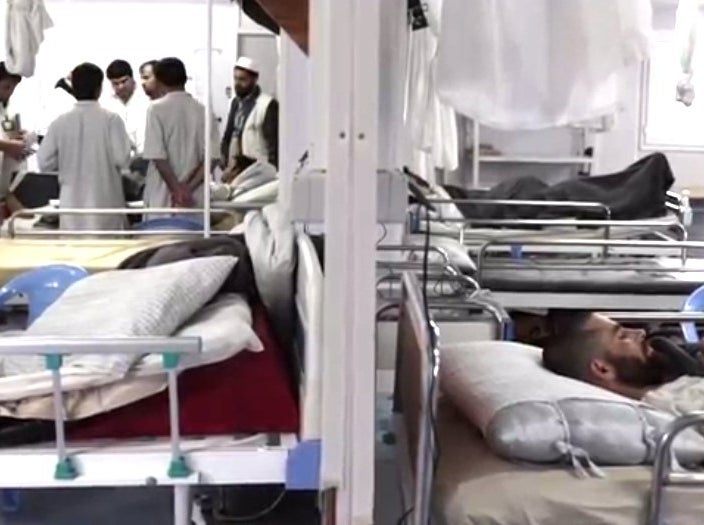 Unsatisfied by the U.S. Justice Department's announcement of its investigation, Doctors Without Borders president Joanne Liu said the organization will ask signatory states of the Geneva Convention to invoke the never-before-used International Humanitarian Fact-Finding Commission to conduct a probe in order to "establish the truth and to reassert the protected status of hospitals in conflict."