Yesterday, after the French acrobatic dance troupe called Les Farfadais perfromed a dance to "The Power of Love" on Italia's Got Talent, one of the dancers proposed to his boyfriend on live TV to the great surprise of the judges.
The dancer, who is named Stephane Haffner and owns the troupe, began by enlisting the help of the judges in translating his proposal from English into Italian.
"This occasion, it only happens once in your life," Haffner, 37, said to the judges. "Can you help me by translating?"
His now-fiancé Kyle Kier, 24, is from New York and told BuzzFeed News that he had no idea what was going on since he does not speak Italian... Until Haffner said his name.
Haffner then got down on one knee and proposed to Kier to the screams of the audience and judges.
"We have performed tonight in a ring," Haffner said to Kier, who was clearly wigging out. "This ring has brought us together in our work, our passion, and in our love. And I would like to know …"
But before he could finish his proposal, Kier grabbed the ring and brought him up from his knee for a kiss. This was reportedly Italy's first televised gay marriage proposal.
Haffner confirmed that the judges had no idea this was going to happen, and Kier said he had no idea either.
Vanessa Incontrada, the show's host who was translating on stage, appeared to cry at the proposal. Luciana Littizzetto and Frank Matano clapped and Nina Zilli made a heart shape with her hands in support. Claudio Bisio, the oldest of the judges, stood up, but remained noticeably unmoved.
Italy's top court of appeals ruled against gay marriage in February, though same-sex marriage has been legal in the troupe's home country of France since 2013.
"We are just so grateful for everyones reactions," Kier told BuzzFeed News. "That three minutes of our lives changed so many things for us and so many people around the world ... We just hope to keep the ball rolling with rights and equality."
The men said that for the past 48 hours they have been flooded with messages of support and gratefulness from people gay and straight all over the world.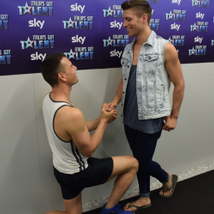 The couple met when Haffner scouted Kier for his dance troupe. "I was only supposed to be in Europe for a few weeks," Kier told BuzzFeed News. "I guess I ended up staying for ever.
They are based in Paris but spend their lives traveling. Haffner said they have now had many offers of places to have their honeymoon but plan on "having honeymoons as often as possible" for the rest of their lives.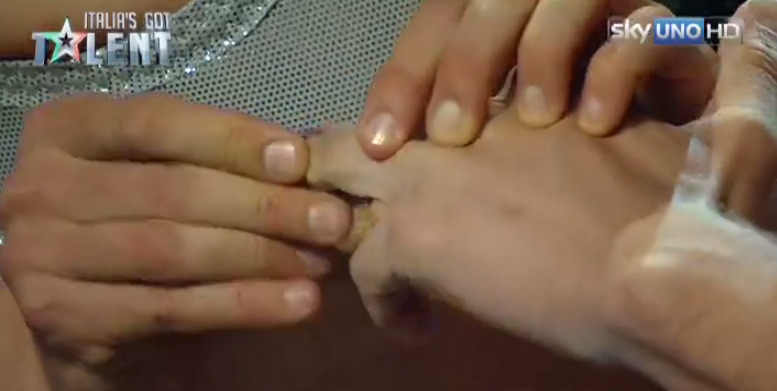 Haffner said that the dance, which the couple did together, the song, and the white clothes were all leading up to the proposal, which he spent two months secretly planning.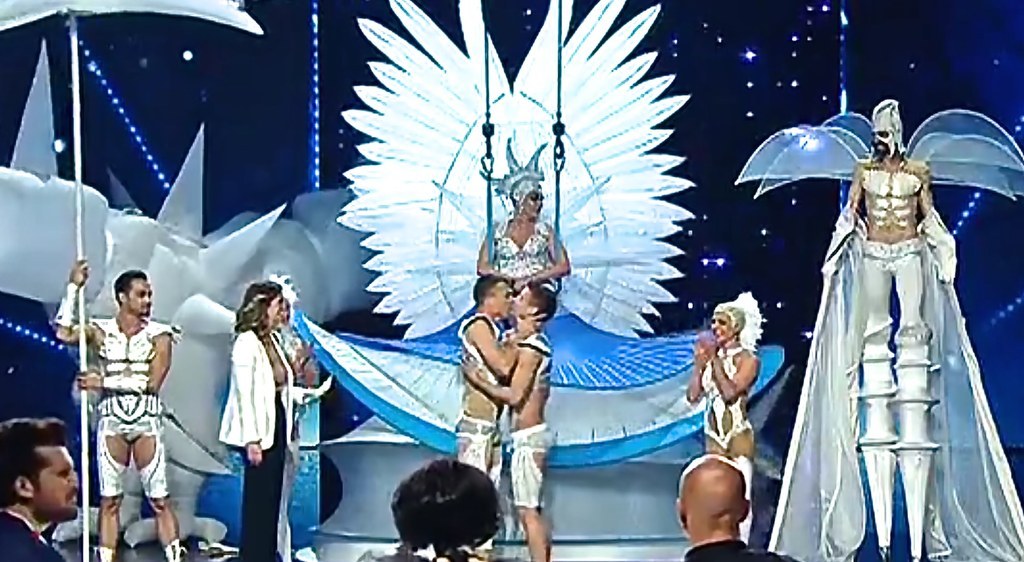 "All I wanted to say was I love my boyfriend, I didn't really want to make a huge political issue." Haffner said. "But now, I want to defend our cause so that all the people in the world can be as happy as we are."