All but three of Detroit's 97 schools been closed since Monday as more that 1,500 teachers protested pay issues.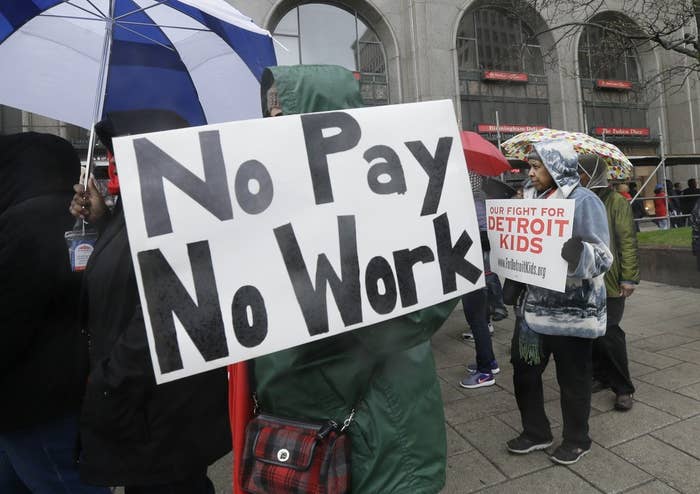 The mass "sickout" came after teachers learned that Detroit's schools are expected to run out of funding starting July 1 — and therefore unable to pay them past that date.
The state gave the district $48.7 million in emergency funds to keep schools open and functioning through June 30 as the state House of Representatives considers a $720 million restructuring plan.
The House will begin looking at bills regarding Detroit Public School District funding Tuesday, and some elected officials said the sickout is only making the passage of the bills more of a challenge.
"These egotistical teachers have lashed out at the children who rely on them and accomplished nothing but disrupting their students' education," Republican Speaker of the House Kevin Cotter said in a statement. "Their selfish and misguided plea for attention only makes it harder for us to enact a rescue plan."
About 46,000 students in the 97 schools stayed home Monday and Tuesday — and working parents struggled to find childcare.
"We do not work for free and therefore we do not expect you to report to school tomorrow," the Detroit Federation of Teachers union wrote in a letter to the teachers on their website.
The union argued that because some teachers receive their paychecks year round, many of them have already begun to work for free. The average Detroit teacher salary is $63,716.
The union spent Monday meeting with Detroit Public School emergency manager Judge Steven Rhodes, who refused to guarantee that the teachers would be paid for their work if they returned to school, the union said.
"Their failure to give us that guarantee is tantamount to a lock-out," the union wrote.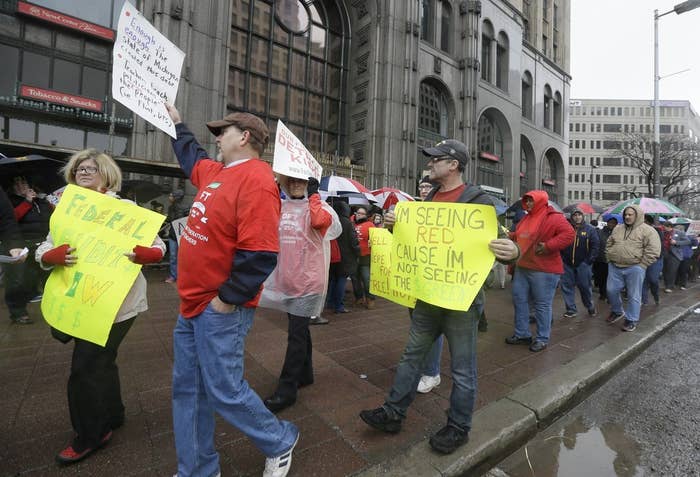 Detroit teachers and the state has been battling over funding all year. The first teacher sickout was in January over conditions so hazardous in some schools that children were forced to play in the hallways due to warped gym floors and toxic steam in the playground.
Teacher strikes are illegal in Michigan, but the teachers have found a loophole by all calling in sick at once.
The Detroit school system is over $500 million in operating debt, Michigan Governor Rick Snyder has said.
Detroit Mayor Mike Duggan addressed the protests and the state of Detroit public schools at a NAACP dinner Monday.
"Detroit will never truly be great again until our recovery includes our children, all of our children, and we are going to get it done," Duggan said.
"There's a basic agreement in America: When you put in a day's work, you'll receive a day's pay. DPS (Detroit Public Schools) is breaking that deal," Teachers union interim President Ivy Bailey said to educators Saturday.
The protests are expected to continue throughout Tuesday as federal teacher's unions join the fight. American Federation of Teachers president Randi Weingarten announced on Twitter that she was on her way to Detroit.
The sickouts started at the beginning of Teacher Appreciation Week, the irony of which was not lost on many.