Former Penn State Assistant Football Coach Who Abused Boys Will Get A Pension
Three years after Jerry Sandusky was convicted of molesting 10 boys, a Pennsylvania court ordered the state to restore his monthly pension.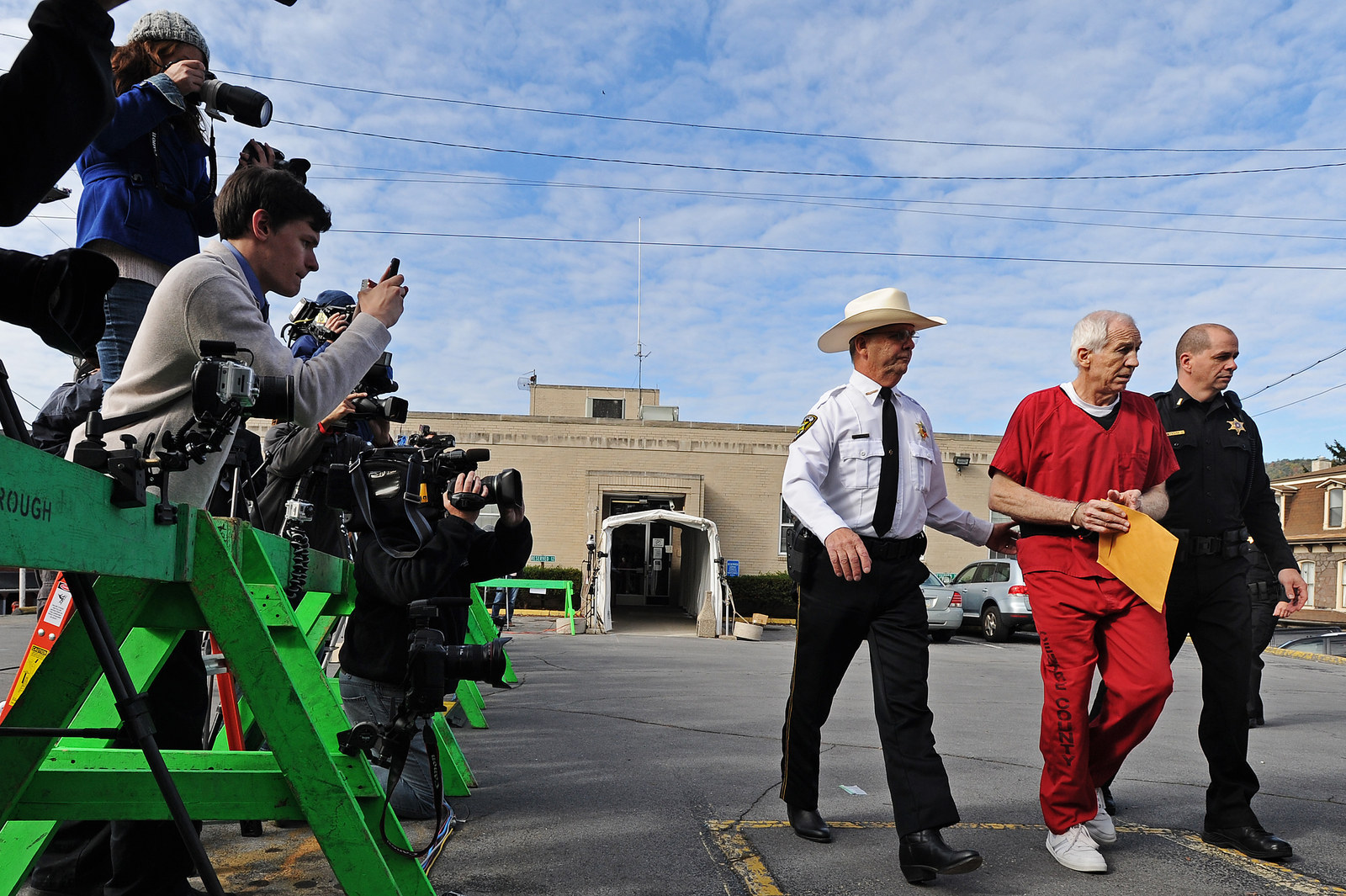 A Pennsylvania court ordered the state government to restore the pension of former Penn State assistant football coach Jerry Sandusky, which was taken away three years ago when he was sentenced to 30 to 60 years in prison for sexually abusing 10 boys.
The State Employees' Retirement Board wrongly concluded Sandusky was a Penn State employee when he committed the crimes for which he was sentenced, the Commonwealth Court ruled unanimously on Thursday, saying the board therefore had no right to forfeit his pension.
"The board conflated the requirements that Mr. Sandusky engage in 'work relating to' PSU and that he engage in that work 'for' PSU," wrote President Judge Dan Pellegrini in the court's decision. "Mr. Sandusky's performance of services that benefited PSU does not render him a PSU employee."

When Sandusky, now 71, retired from his position as assistant coach in 1999, he collected a lump sum of $148,000 from the board, and began receiving monthly payments of $4,900.
After Sandusky's conviction in October 2012 of indecent assault and involuntary deviate sexual intercourse, the board ended all payments, citing a provision in the Pension Forfeiture Act.
The seven judges of the Commonwealth Court ruled that this was a mischaracterization of Sandusky's employer-employee relationship with the university, which ended at the year of his retirement before any of the offenses occurred.
The judges ordered the board to reinstate the pension retroactively and pay Sandusky interest, granting him around three years of makeup payments.
Sundusky's pension appeal was initially denied in December of last year, though he and his lawyers vowed to continue to appeal until Sundusky and his wife Dottie were paid back their pension.
Sandusky, housed at Greene State Prison, is pursuing an appeal of his conviction. Although Penn State employees are not state workers, university employees are allowed to participate in the state government pension system.

Read the full appeal below.