Two Chicago Teens Arrested Over "Senseless" Murder Of Congressman's Grandson
The grandson of Rep. Danny Davis was fatally shot on Friday in what police said was a fight over a pair of sneakers.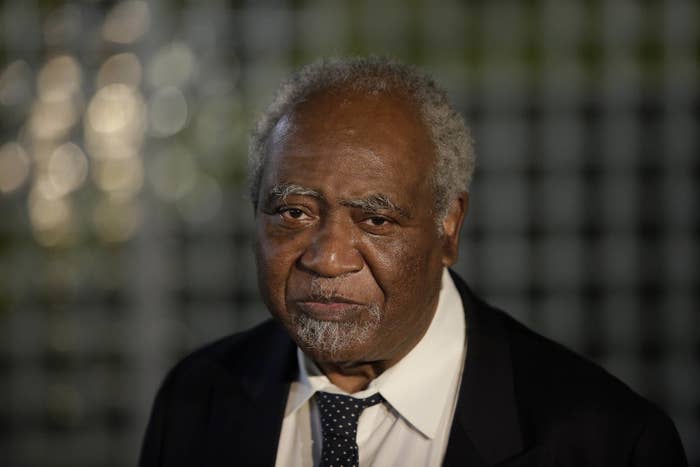 Two teenagers in Chicago have been arrested and charged with murder in connection with the killing of US Rep. Danny Wilson's 15-year-old grandson, Jovan Wilson, police said Sunday.
The unidentified 16-year-old boy and 17-year-old girl are each facing a first-degree murder charge over the killing of Wilson, who was shot in his Englewood home on Friday evening around 6:45 p.m. local time, police said in a statement.
During a press conference Saturday, a police spokesman said the shooting was the result of a dispute over sneakers.
"There was a history between the young people involved and it was a dispute over gym shoes," said Chicago Police Department spokesperson Anthony Guglielmi, according to the Chicago Tribune.
"This was not random, but was egregious and senseless to use a gun over a fight for clothes," he said.
"He was a typical 15-year-old," Democratic Congressman Davis said of his grandson during a press conference Saturday as he stood alongside his son and Wilson's father, Stacey Wilson.
"He liked basketball," Davis said of the Perspectives Charter High School sophomore student. "If you listened to him he was a basketball star, but he liked basketball and music. All those kinds of things. He was an avid sports fan, he knew all about, you know, the stats of different players."
Chicago is expected to see over 700 murders before the end of 2016, with more than 3,000 shootings since the year began.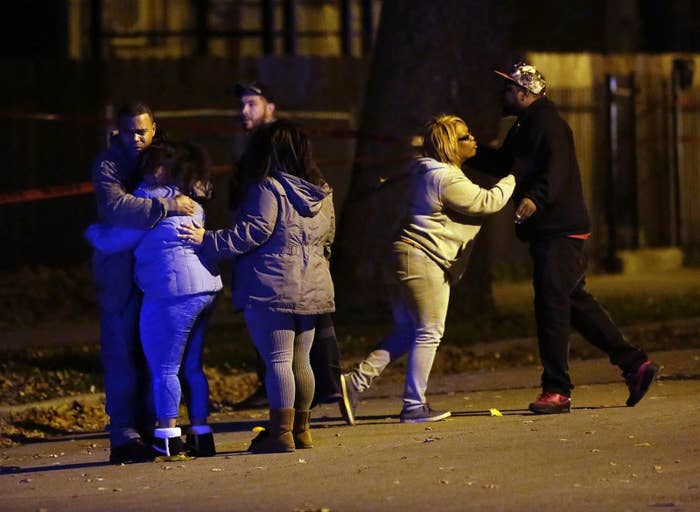 Wilson was at his home on Friday night with his 16-year-old sister, 14-year-old brother, 8-year-old brother, and their uncle. The children's mother had gone to pick up dinner.
Police and Rep. Davis said that the two teens then entered the home and began arguing with Wilson, before the teen boy pulled out a gun and shot Wilson in the head.
"I grieve for the young man who pulled the trigger," Davis said at the news conference. "I grieve for his family, his parents, his friends, some of whom will never see him again."
"I guess that I always knew that the possibility existed that it could happen close to me," the congressman said.
"His father had just told me about how proud of him that he was because he was catching on and realizing that all of his life was in front of him," Davis said, motioning to his son whose eyes were filled with tears throughout the conference.
Former US House Speaker and advisor to Donald Trump Newt Gingrich tweeted about the killing on Saturday:
Guglielmi, the police spokesman, then corrected Gingrich's description of the incident as a "home invasion."