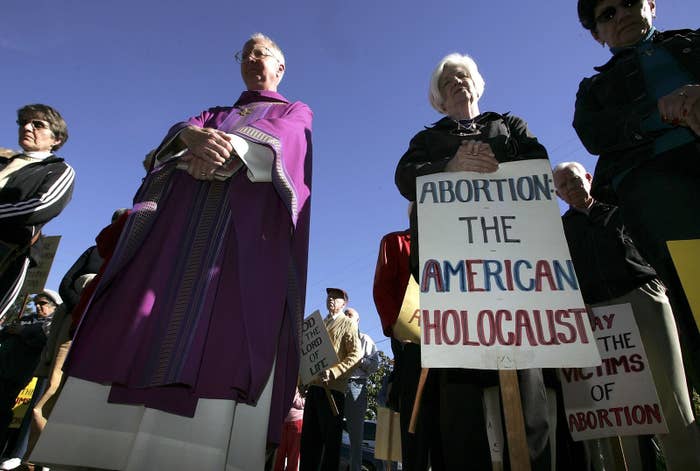 Days after California Governor Jerry Brown signed a bill into law requiring anti-abortion crisis pregnancy centers to let their clients know they are not licensed medical facilities, and force the centers to provide information about abortion and contraception, four centers filed lawsuits in an attempt to block the law.
The bill, called the Reproductive FACT Act (Freedom, Accountability, Comprehensive Care, and Transparency), was co-sponsored by NARAL Pro-Choice America and California Attorney General Kamala Harris. As law it affects the nearly 170 recorded crisis pregnancy centers in California.
The first of the two nearly identical federal civil rights lawsuits was filed Saturday in Sacramento, the second was filed on Tuesday in the district courts of Southern California. They were filed against Harris by connected anti-abortion organizations on behalf of four California-based crisis pregnancy centers.
A crisis pregnancy center (CPC) is a non-profit and usually religiously-associated organization established to counsel pregnant women against having abortions. They often offer pregnancy tests and ultrasounds as well as non-medical services such as financial assistance, child-rearing resources, and adoption referrals. CPC's have long been accused by pro-abortion rights activists and politicians of posing as nonpartisan health clinics by using misleading ads and taking on names similar to known abortion clinics.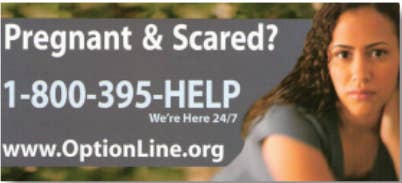 The FACT bill requires a sign of at least 8.5 by 11 inches to appear on the site of medically unlicensed centers saying that they do not have medical licenses, while on the site of medically licensed centers the sign is required to specify all pregnancy-related care provided by the state of California, including contraception and abortion, and a phone number to find out more information. Clinics that do not comply can be subject to fines up to $1,000.
"This new law is a clear violation of the first amendment right of free speech," Brad Dacus, President of the Pacific Justice Institute (PJI) – one of the organizations suing Harris – told BuzzFeed News. "Requiring these non-profit religious clinics to post a large sign advertising abortion is the equivalent of making Alcoholics Anonymous post a large sign stating where members get free alcohol."

"During this whole campaign I've been flabbergasted," Amy Everitt, the director of NARAL California told BuzzFeed News about the nearly 15-year-long fight over crisis pregnancy centers. "Pro-life organizations will sit there and say, 'Women need to know all the facts,' and I completely agree with that! But they need information given to them without agenda."
In response to the lawsuits, Kristin Ford of the Attorney General's office told BuzzFeed News that they will "vigorously defend the law in court." In a separate statement, Harris said she was proud to have co-sponsored the bill, as she believes that women should "have the facts they need to make informed decisions about their health and their lives." The Governor's office did not immediately respond to BuzzFeed News' request for comment.
The bill and ensuing lawsuits come at the end of a long summer of nationwide battles over abortion, focused around Republican politicians attempting to defund Planned Parenthood. The fight has taken place almost equally in federal and state government, and shows little sign of slowing down.
"We crafted this with an eye to the long game, knowing that they would sue no matter what we did," Everitt added. "This is an evolving area of law right now apparently, so we shall see what the courts have to say."