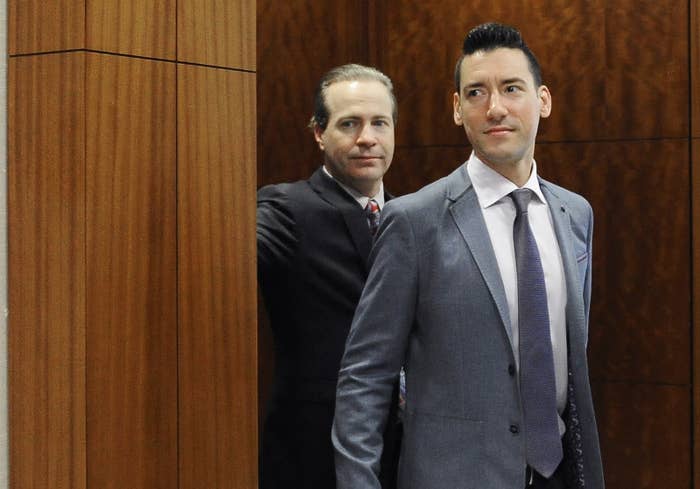 Gov. Jerry Brown signed a bill into law Friday that would make it illegal to distribute secretly record private conversations or confidential information given by health care professionals in California.
A law already exists preventing the secret recording of individuals not committing crimes, but does not include any additional punishment for distributing the recordings. This new law changes that.
The bill was introduced in response to a series of secretly recorded videos made last year by an anti-abortion group, the Center for Medical Progress, in an attempt to expose Planned Parenthood's donation of fetal tissue to research companies. After dozens of state investigations, Planned Parenthood was found not guilty of any wrong doing.
David Daleiden, 27, and Sandra Merritt, 63, posed as representatives from a tissue procurement agency and secretly recorded hours of footage during meetings with Planned Parenthood branches around the US. After releasing the videos, they were charged in Texas with "tampering with government records" for allegedly creating fake IDs and attempting to purchase fetal body parts from Planned Parenthood. The charges were eventually dropped.
The new law could land Californians who leak information from healthcare providers in prison for up to a year or leave them with significant fines.
Late amendments to the bill ensured that only those involved in making the recordings could be subject to criminal prosecution, but not those — like professional journalists — who obtain and distribute the recordings.
The law does not apply to some law enforcement officials and domestic violence victims. Recording evidence of kidnapping, bribery, extortion, human trafficking, and a number of other violent felonies will remain legal.
Lila Rose, the president and founder of pro-life organization Live Action who worked with and supported Daleiden in his activism, released a statement about the new law, calling it "anti-free speech."
"With the help of the California legislature, the attorney general, and the governor, the nation's largest abortion provider will be able to continue to hide human rights abuses and potentially illegal activity from the very public that funds it," Rose wrote.
"Now that Planned Parenthood was successful in getting this anti-free speech law passed in California, it will only be emboldened to attempt to pass similar bans on press freedom all over the country," Rose said.