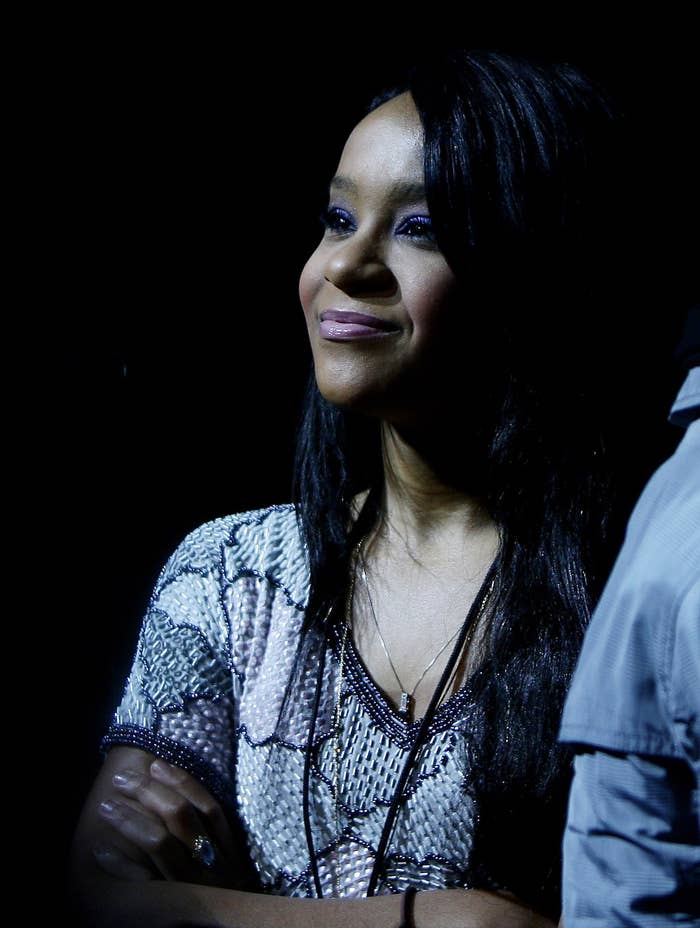 Bobbi Kristina Brown — the daughter of actor and singer Bobby Brown and the late singer Whitney Houston — died on Sunday, according to the Houston family. She was 22.
Bobbi Kristina was found unresponsive in a bathtub on Jan. 31 in her Roswell, Georgia, home by a friend and her boyfriend, Nick Gordon.
Though she was initially revived, after being rushed to a nearby hospital she was placed into a medically induced coma by doctors for her own safety. She remained unconscious, her condition in flux, for six months.
On June 24, Bobbi Kristina was taken off medication and moved into hospice care. It was there that family members, including her father and aunt, Pat Houston, gathered in her room during her last weeks.
Just over a month later, she died peacefully, her family said.
In a statement, Nick Gordon's mother, Michelle, described Bobbi Kristina's passing as "devastating."
"Nick loved and cared for Krissi deeply, and he has suffered greatly each and every day they've been apart," she said. "Nick and our family are in mourning, and we ask that you respect our privacy."
Fulton County, Georgia, officials said Monday they will conduct an autopsy "to further evaluate possible causes of death or contributing factors.
The nearly seven month space between the incident and her death "will
complicate reconstruction of the events surrounding her initial unresponsiveness. Interpretation of autopsy findings and other information will also be challenging. However, an autopsy could be helpful to address questions which may arise about the cause of her unresponsiveness and eventual death," the Fulton County Medical Examiner said.
"The family thanks everyone for their loving thoughts and prayers," according to a statement.
"Krissy was and is an angel. I am completely numb at this time. My family must find a way to live with her in spirit and honor her memory. Our loss is unimaginable," Bobby Brown said in a statement released Monday through his lawyer's office.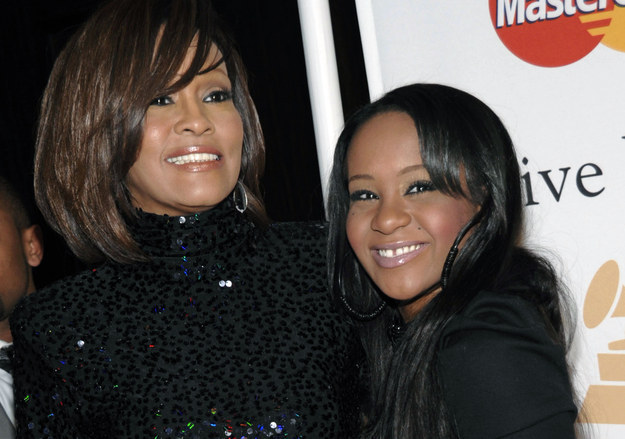 In the months after Bobbi Kristina was found unresponsive, news of her state of recovery was fluctuating and inconsistent. Various relatives, including her aunts and uncles on her father's side and her maternal grandmother, repeatedly gave conflicting accounts of her status to the media.
In the weeks following the bathtub incident, anonymous "family sources" told news outlets that Bobby Brown had decided to take his daughter off life support, but his lawyers quickly rejected the reports as false. On the same day, her father's siblings gave an exclusive interview to Entertainment Tonight saying Bobbi Kristina was "getting better."
In April, Bobby Brown announced at a concert that his daughter was "awake" and "watching [him]." Two days later, his wife, Alicia Etheredge-Brown, and their lawyer said the singer was in an "emotional state" at the time and that his daughter was still comatose.
"My husband made an attempt to correct the negative comments he must endure on a daily basis from both family and the public regarding his daughter's medical condition," Etheredge-Brown said in a statement. She went on to maintain that Bobbi Brown was making progress and that doctors "indicated she will have a long life."
A day later, Bobbi Kristina's grandmother announced that she was no longer in a medically induced coma, but that doctors said she had "global and irreversible brain damage and remains unresponsive."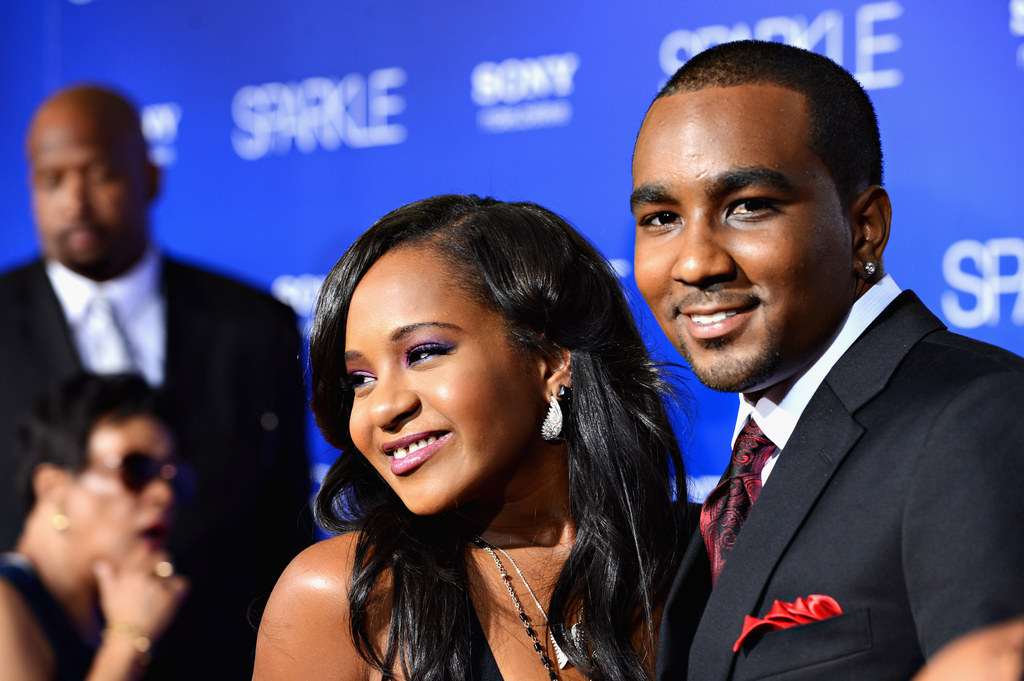 The same day Bobbi Kristina was moved into hospice care, a lawsuit was filed by her conservator who accused Gordon of assaulting her repeatedly. The lawsuit also implied Gordon was responsible for her condition.
Gordon, who was taken in – though not officially adopted – as child by Whitney Houston and Bobby Brown, was also accused of transferring more than $11,000 from Bobbi Brown's account while she was unconscious and without written consent.
In a statement, Fulton County District Attorny Paul Howard said his office is reviewing the allegation. As of Sunday, no criminal charges had been filed.
Since 2014, Gordon and Bobbi Kristina publicly referred to each other as husband and wife, prompting expressions of disapproval from many family members. However, no legal documentation of a marriage has ever been found, and Bobby Brown's attorney has since said the two were never legally married.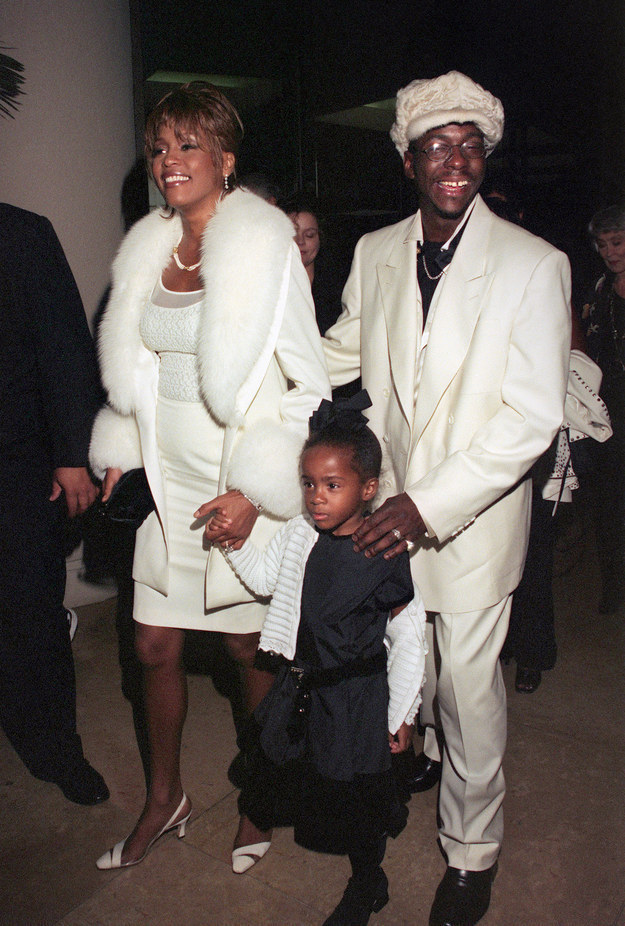 Bobbi Kristina Brown, called "Krissy" by her friends and family, was born on March 4, 1993, eight months after Houston and Bobby Brown were married. She was Houston's only child, and the second youngest of Bobby's five.
Both of her parents had widely publicized drug problems, and were often in and out of rehab. And when Bobbi Kristina was 10 years old, her father was arrested on charges of misdemeanor battery for allegedly beating Houston. A year later, Bobby missed three months of child support and was sentenced to 90 days in jail.
Houston filed for divorce in 2006, when Bobbi Kristina was 13, and gained full custody with no spousal support, though Bobby was granted visitation rights.
Two years later, Bobbi Kristina was hospitalized for attempting to stab her mother during an argument, then turning the blade on herself with the intention of slitting her wrists.
Bobbi Kristina spent her entire childhood in the spotlight, first appearing on stage at the age of 2 when Houston held her with one hand while accepting an American Music Award with the other.
Bobbi Kristina often appeared singing a duet of "My Love Is Your Love" with her mother when she was a child, though was only ever seen singing unaccompanied in a popular YouTube video where she performed a husky and beautiful a cappella cover of Adele's "Someone Like You."
In high school, she was a cheerleader, and described herself in her Twitter profile as an entertainer/actress. She appeared on her parent's reality television show, Being Bobby Brown, and in a Lifetime documentary on her family, The Houstons: On Our Own, on which she sang an acapella version of Houston's song, "I'm Your Baby Tonight."
In 2011, Bobbi Kristina almost filmed her own reality show, even making an announcement via Twitter, but it never materialized.
Though Bobbi Kristina never succeeded entirely in a career of her own, she was often the topic of tabloids and gossip magazines, which focused mainly on her partying, romantic life, and purported drug use.
In later years, she also became a well-known social media personality, with hundreds of thousands of followers on Twitter and Instagram. She used the platforms to document her life, her thoughts about her mother, and her relationship with Gordon.
After her mother's death in 2012, Bobbi Kristina was hospitalized for a nervous breakdown, though she was released soon after.
Bobbi Kristina became the beneficiary to her mother's $15-million estate, which she was to receive in trust fund payments until the age 30.
Shortly after her mother's death, she announced her engagement to Gordon, whom she had up to that point referred to as her "older brother," causing public controversy among her family members. The pair also got matching tattoos of her mother's initials.
The bathtub incident occurred just days shy of the third anniversary of Houston's death. The singer and actress was found dead in a bathtub in the Beverly Hilton Hotel in Los Angeles on Feb. 11, 2012. Her death was ruled an accidental drowning, with the coroner citing the "effects of atherosclerotic heart disease and cocaine use" as contributing factors.
Just a few days before the bathtub incident that led to her own death, Bobbi Kristina tweeted the following in memory of her mother: