More Unrest As Death Toll From Romanian Nightclub Blaze Jumps To 44
The fire, which also injured around 180 people, has already prompted the resignation of Romania's prime minister, but protesters still aren't satisfied.
The death toll from last month's Romanian nightclub fire has climbed to 44, as 10 people succumbed to their injuries on Saturday and two more on Sunday, the Associated Press reported.
Those who died Sunday included a Turkish man who had been studying in Romania, as well as a woman who worked at the club's bar, the AP reported.
Saturday's 10 deaths marked the single biggest loss of life from the tragedy since the Oct. 30 fire.
The deaths came after thousands gathered in Bucharest, Romania's capital, on Friday night to commemorate the one-week anniversary of the deadly fire that has resulted in wide civil unrest and the resignation of former Romanian Prime Minister Victor Ponta.
The fire and ensuing stampede, which was caused by a rock band playing at the Colectiv nightclub setting off fireworks indoors, also injured around 180 people.
The death toll has greatly increased since the incident and could continue climbing, a local hospital spokesperson told the AP.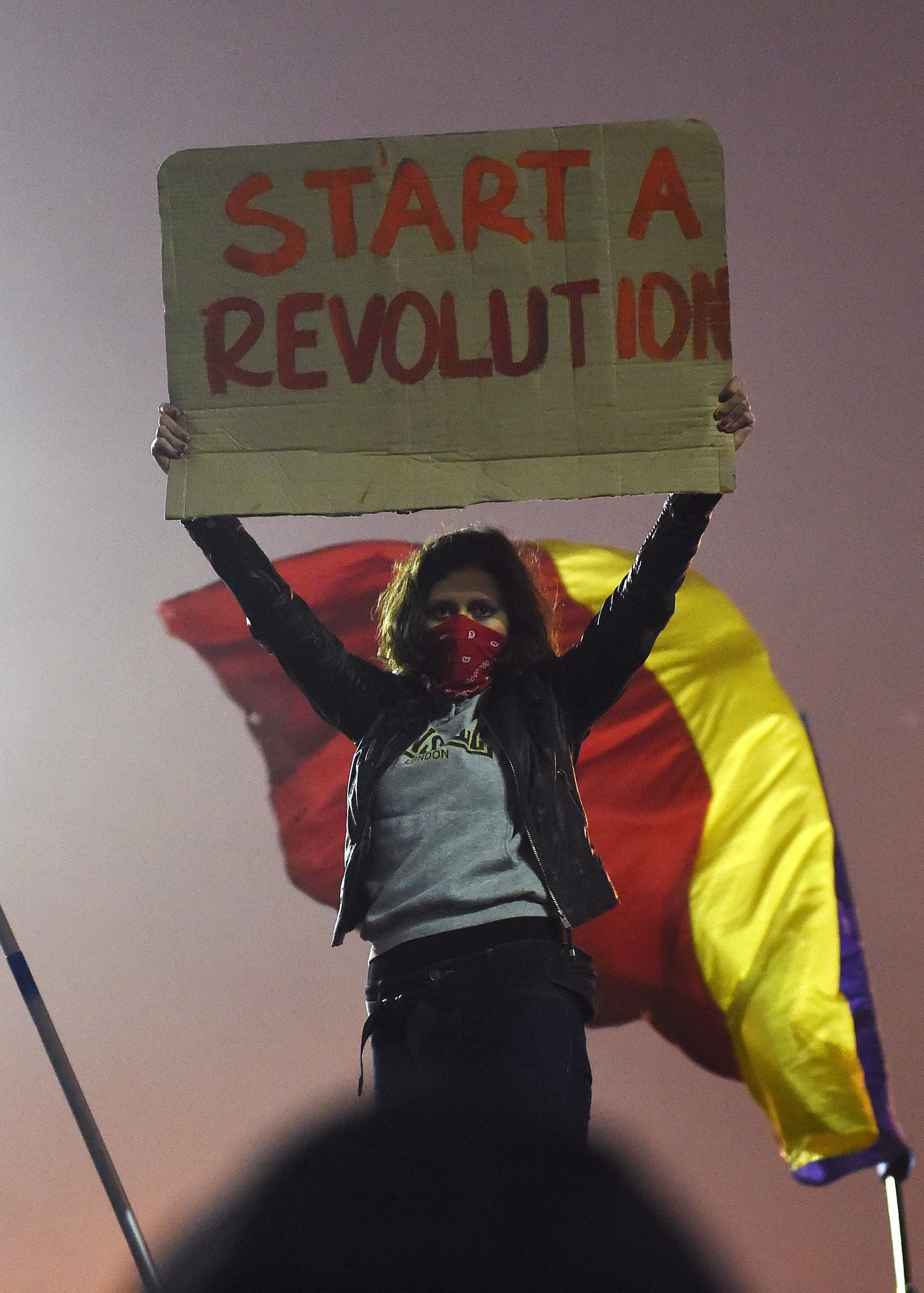 Interim Prime Minister Sorin Campeanu said 109 people remain hospitalized, 48 of whom are in serious or critical condition.
Several thousand protestors gathered in Bucharest's University Square, outside the Palace of Parliament, and outside the Colectiv nightclub for four consecutive nights waving Romanian flags, wearing Guy Fawkes masks, and holding signs boasting phrases such as, "We want a decent standard of life, not a criminal state!" and "Down with the political mafia!"
Having already successfully brought down the government, the demonstrators called for corruption to be expelled from politics, EuroNews reported.
Protesters believe officials have poorly enforced safety standards and been corrupt in granting permits.
"We are here to show them we don't want things to continue the same way – for some politicians to leave and then the same to come back," one demonstrator told EuroNews. "We don't want the same lies. We will not be tricked by one or two resignations."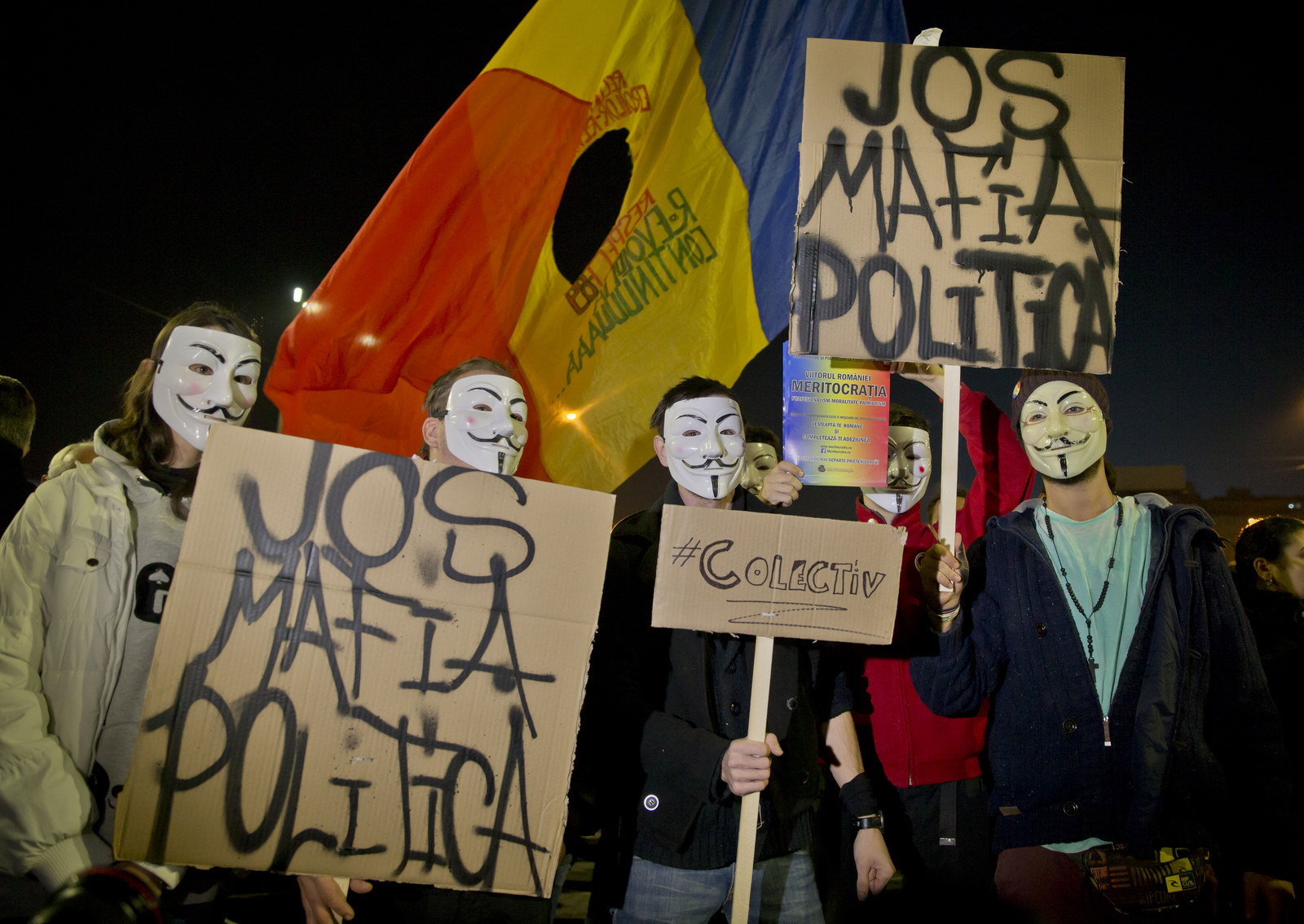 On Wednesday the Prime Minister acquiesced to the protestors' demands by stepping down, along with the rest of his cabinet.
"The people feel the need for more and it would be a grave mistake to ignore this," Ponta said in his resignation speech to reporters.
Ponta was already mired in corruption allegations before the deadly blaze took place.
In September, he became the country's first sitting prime minister to be formally accused of corruption, and he faces charges of money laundering, forgery, and being an accessory to tax evasion, according to Reuters.