Here Is The New Leader Of The House Panel Investigating Planned Parenthood
As one of his last acts as Speaker of the House, John Boehner created a women-led committee to investigate Planned Parenthood.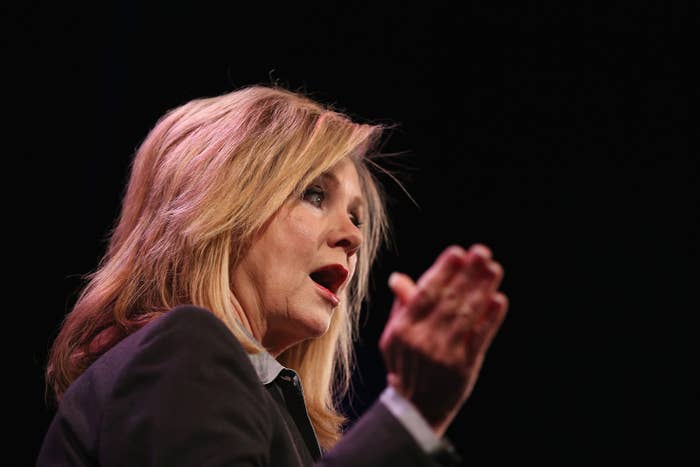 Speaker of the House John Boehner announced Friday that Tennessee Republican Rep. Marsha Blackburn will lead a new select panel to investigate the abortion practices of Planned Parenthood, one of Boehner's final actions as speaker before resigning.
Blackburn has been vocal in her opposition to Planned Parenthood, stem cell research, and abortion throughout her career. The panel, a subcommittee of the House Energy and Commerce committee, will continue the summer's federal investigations into Planned Parenthood's abortion practices.
In addition to Blackburn, Boehner selected a notably female-dominant group of seven other members, including Reps Diane Black, Mia Love, and Vicki Hartzler, all Republicans. "At my request, three House committees have been investigating the abortion business," Boehner said in a statement released Friday, "but we still don't have the full truth."
Boehner, who has been House speaker since 2011, announced his resignation in September following years of conflict with House conservatives, including recent criticism that he had not done enough to defund Planned Parenthood.
In July, a group called the Center for Medical progress began releasing a series of secretly recorded "sting videos" accusing the non-profit of selling fetal tissue for monetary gain, which would be illegal. Planned Parenthood said it was recouping shipping and handling costs associated with donating tissue that eventually was used for medical research. In mid-October, Planned Parenthood announced that it would stop receiving any compensation for the tissue.

Blackburn, one of the few women in congress to refer to herself as a congressman instead of congresswoman, has a voting record in line with the most conservative members of her party — and has continuously voted for the strictest abortion regulations throughout her career.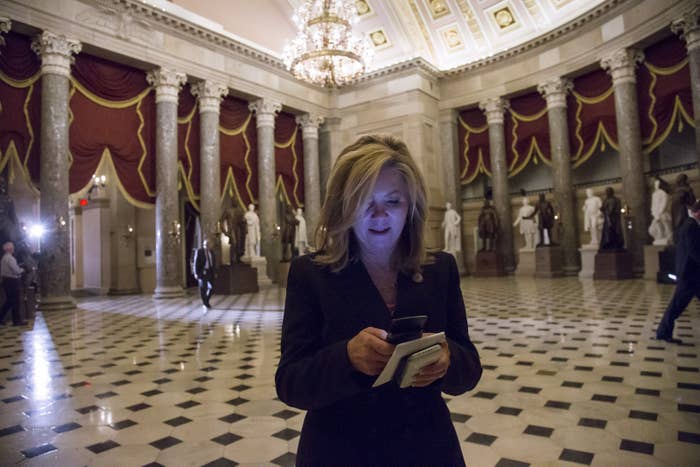 Since the videos emerged, Blackburn has been actively involved in the attempt to defund Planned Parenthood, and has made numerous appearances on Fox News, and the Blaze to discuss the House Republicans' attempts to strip Planned Parenthood of all federal funding. (Planned Parenthood does not use federal funds for abortions.)
"No issue is more deserving of our undivided attention than protecting the dignity of human life," Blackburn said in a statement released shortly after her chairmanship was announced. "This will be a broad based — information gathering — fact finding mission — to answer questions about how we treat and protect life in this country. This is a discussion that this country must have. This is a discussion that we should not shy away from."
The specific points the committee will investigate were listed on Blackburn's website, including any "matters related to fetal tissue procurement," the practices of providers of second and third trimester abortions, "medical procedures for the care of a child born alive as a result of an attempted abortion," and other potential offenses Planned Parenthood has been accused of in the past.
Shortly after Pope Francis briefly addressed abortion during his speech to Congress in September, Blackburn posted an address on YouTube promising to "protect and defend human life at any stage of development." She outlined the plans to develop committees to investigate Planned Parenthood, and detailed the alleged content of the videos, calling them "sickening," "abhorrent, and inhumane."
The congressman also claimed the videos show abortions being "altered so as to maximize the harvesting of organs and body parts." Though this accusation has been investigated both by individual states and by Boehner's other committees, Planned Parenthood has not been found to be altering their procedures for profit.

Two attempts by Republicans in Congress to defund Planned Parenthood have failed or been postponed over the past few months. Planned Parenthood President Cecile Richards testified before a congressional committee for five hours last month, where she maintained she was proud of the "limited" role the organization had in facilitating fetal tissue research. She also said that 1% of the nonprofit's nearly 700 clinics in the U.S. take part in fetal procurement services.