Editor's note: The people interviewed in this story have since claimed online they were dishonest in interviews. BuzzFeed cannot verify the accuracy of their statements or their involvement. Original story continues below.
Social media has played an important role in the recent protests over police brutality by helping to spread awareness and support, but it is also vulnerable to the exploitation of internet trolls.
The racist group ColorCabal has been using social media in an attempt to make people think old photos represent looters in Baltimore.
During the riots in Baltimore over the death of Freddie Gray, members of the openly racist and white supremacist 8chan affiliated group began creating tweets by fake "looters" under the hashtag #BaltimoreLootCrew.
For those who are unfamiliar, 8chan and 4chan are open message boards that often stage large-scale and highly offensive or destructive internet pranks and "cyberterrorism," including the misogynist GamerGate.
ColorCabal is the self-titled "enforcement branch of GamerGate" whose focus is to smear minorities and women so as to remove them from the gaming community, member "Juice" and former member Moff Alexander told BuzzFeed News via Twitter.
He also said the group's mission is to "enforce gaming ethics" and that everyone in the group self-identifies as racist.
It has 36 official members mostly in North America and Canada and its self-proclaimed "supreme commander" goes by @A_Man_In_Green.
It has now expanded beyond the gaming world and into "anything that will help paint African Americans in a bad light," Alexander said to BuzzFeed News.
This is the not the first Twitter prank of its kind. Alexander, who was a paid "mercenary" (meaning troll and organizer) for ColorCabal, told BuzzFeed News there was also a less successful #FergusonLootCrew.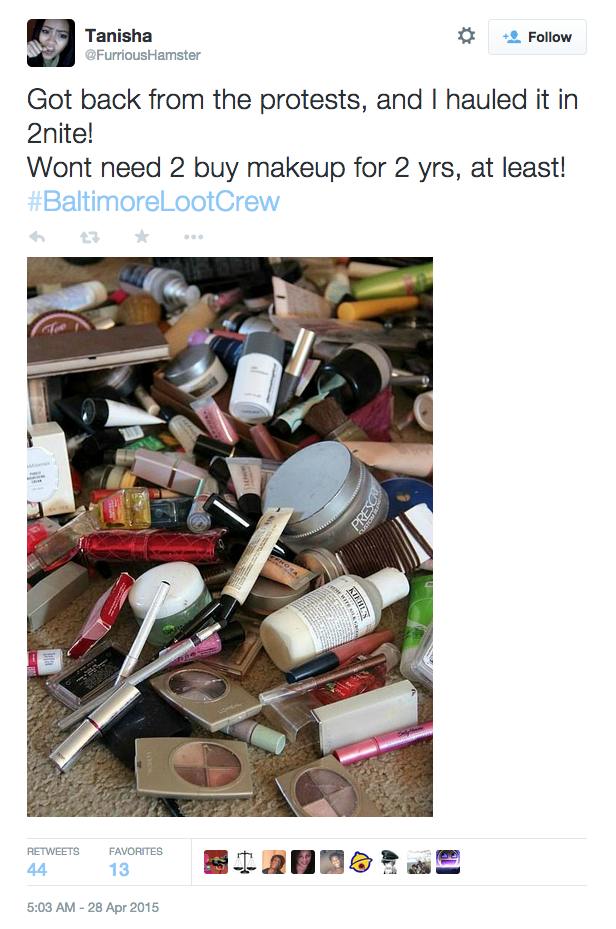 Though the prevalence of anime profile pictures might make this an obvious prank to some, many were fooled by the tweets.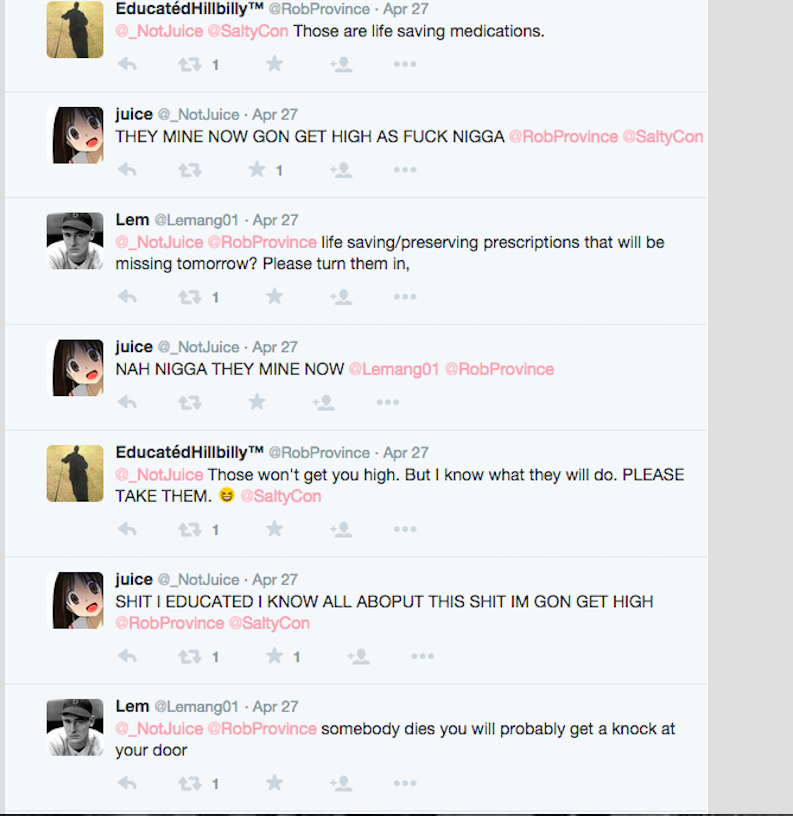 Medium found some people did believe the tweets were real, notifying the authorities or responding with racist accusations.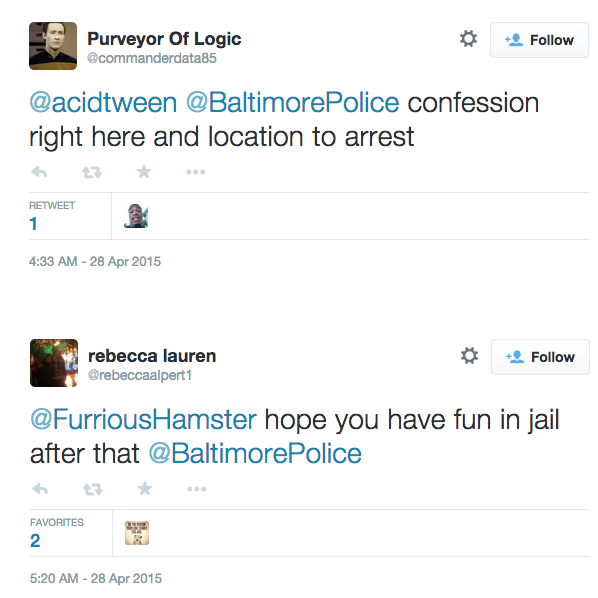 Alexander said that this prank will not be the last of its kind. "They're waiting for the next school shooting to happen to make a 'Loot Crew' for that," he said.
So next time you see some questionable tweets, make good use of reverse Google image search.
Or you could just use your common sense.