When his wife Babbette died in November after a nine-year battle with cancer, Don Jaquish decided to fulfill her dream by planting four miles of sunflowers in Wisconsin to help others with cancer.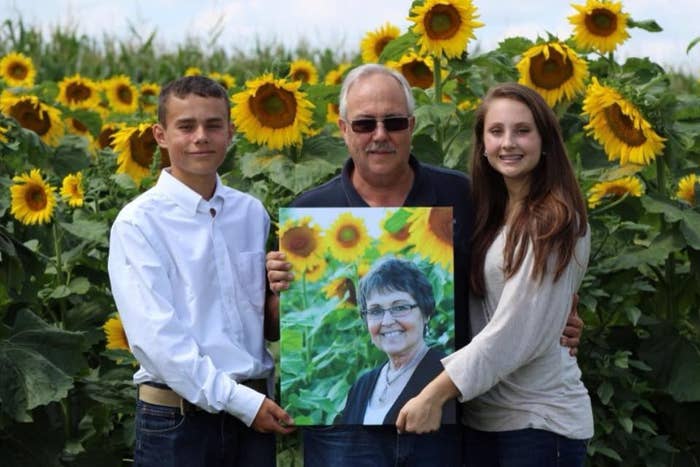 "She always loved flowers, but sunflowers were her favorite," Jaquish told a local news station visiting the farm he runs with Babbette's daughter Jennifer White in Eau Claire, Wisconsin.
"They fit her personality. She'd walk into a room and her smile would light up the whole room."
The sunflowers stretch along a highway and across five other farms, attracting sunflower seed lovers and wildlife enthusiasts alike.
When Babette convinced Jaquish to begin planting sunflowers four years ago in order to help others living with cancer, neighbors reportedly opened up the roadside area of their farms to him at whatever price he saw fit.
"They all loved her," he said. "There wasn't anyone that met her that didn't love her."
At the end of the summer the seeds will be sold in packets with Babbette's smiling face on them as "Babbette's Seeds Of Hope."
BuzzFeed News has contacted Jaquish for comment, but the Seeds of Hope website states that a portion of the proceeds will go to hospitals, cancer research, and patient advocacy,
"The center support and strength within our family, Babbette, was diagnosed with Multiple Myeloma in the spring of 2006," according to the website. "She and the rest of our family endured countless grueling treatments, hospital stays, and long distances traveled away from home over her almost nine-year fight."
"Babbette was a mother, wife, daughter, sister and friend to many. She lost her battle on November 17, 2014 but her inspiring journey continues to give hope today," the websites states.
Jaquish has also opened up the four miles of towering sunflowers to "outdoor enthusiasts," promising "hours of bird, deer, and other wildlife viewing" while walking through the flowers.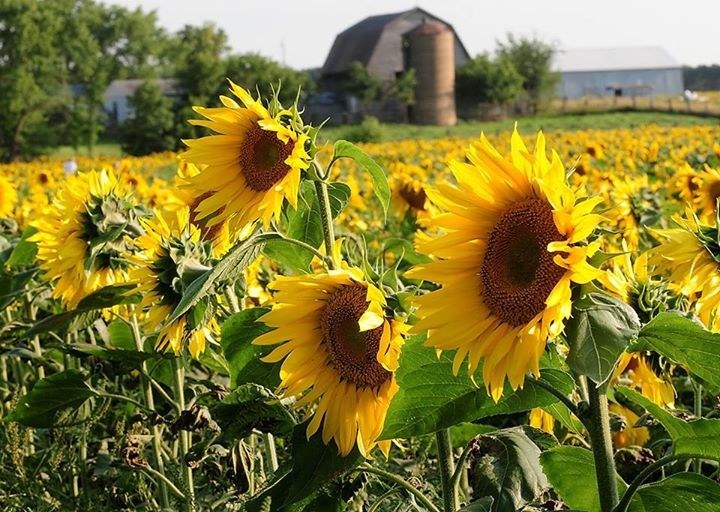 "She was a pretty modest person and I'm not so sure she'd want her picture on the bag," Jaquish told ABC, "but she's such a beautiful woman. She didn't really know how beautiful she was, inside and out."
Four months after Babbette died, Jaquish said he found a letter to him from her, hidden in a folder.
"You move on and live each day," Jaquish said Babbette wrote. "Feel me in the morning air, and when you wake up and make your coffee. I will be there always."
Jaquish said he feels her in the sunflowers as well. 🌻🌻🌻