Fires burned five predominantly black southern churches over the last week. Authorities say at least three of the blazes were the work of arsonists.
Investigations into whether the arsons were hate crimes is ongoing.
Additionally there were three more churches that caught fire this week but in those incidents, arson has been ruled out.
Monday, June 22: A fire broke out at College Hills Seventh Day Adventist Church in Knoxville, Tennessee.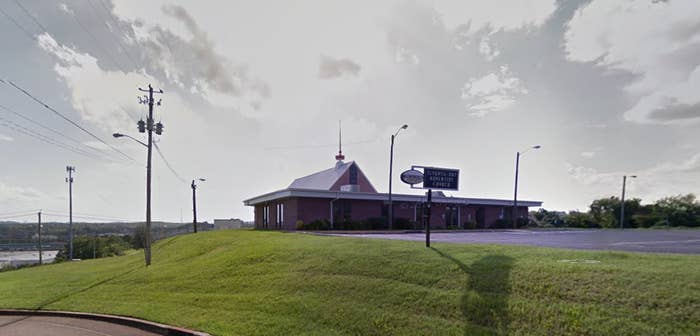 The predominantly black church suffered some damage to its lawn, front doors, and a van, WATE 6 reported.
Police described the incident as vandalism and said they do not believe it was a hate crime.
Though the damage from the fire was limited, Pastor Cleveland Hobdy III told WATE he thought the motive was "to try to destroy this entire church."
"It makes it sad," he said. "It's sad either way that someone would put their mind to try to damage a church that's trying to help people."
Tuesday, June 23: The next day God's Power Church of Christ in Macon, Georgia went up in flames.
According to the Macon Telegraph, fire fighters found the church's door locked and wired shut when they arrived. Crews eventually accessed the church through a side door.
The building, which served a predominantly black congregation, suffered extensive damage and may be a total loss, WMAZ reported. Investigators determined that the fire was intentionally set, but told the Associated Press they did not have evidence that it was a hate crime.
"We were at first pretty upset, but now we're at peace with it," Assistant Pastor Jeanette Dudley told BuzzFeed News. "There are efforts to rebuild the church, but right now we're worshipping at our other location."
Dudley, who said she was speaking on behalf of the church's 91-year old pastor, Lily May Powell, said they had no idea who would have set the church ablaze, and that they did not spend much time thinking about it.
"We're a peaceful people," she said, "but we're strong and we're moving forward."
The Macon Fire Department did not immediately respond to BuzzFeed News' request for comment Saturday.
Wednesday, June 24: The third fire scorched Briar Creek Baptist Church in Charlotte, North Carolina.
The church suffered about $250,000 in damage, the Charlotte Observer reported, and investigators also believe this fire was the work of an arsonist.
Like the two churches that burned earlier in the week, Briar Creek Baptist Church had a predominantly black congregation. Senior Fire Investigator David Williams told the Charlotte Observer that there was currently "no direct evidence" of a hate crime, though they were investigating the possibility.
Pastor Mannix Kinsey told WBTV he hopes the fire was not a hate crime.
"We are still talking about this same issue in 2015," Kinsey also said. "We'll have to consider what else we need to do to actually be able to work together."
Kinsey added that he could speak for all 85 or so members of his congregation when he said he forgives whoever committed this crime, and hopes this is "an opportunity for Christ to show himself in their hearts."
Charlotte's fire department was not available to confirm the progress of this investigation for BuzzFeed News.
Friday, June 26: A fire destroyed Glover Grove Baptist Church, in Warrenville, South Carolina.
The church served a black congregation that, according to Rev. Bobby Jones, lost it's previous building in a case of suspected arson, The Augusta Chronicle reported.
Investigators had not determined the cause of Friday's fire, but had not ruled out arson or accidental causes, WRDW reported.
Jones told the Chronicle the church was "a complete loss," but said "we're just thanking God."
"The most important thing is people," he added. "We're going to build it back better than ever."
"We are a very small church with a few faithful members," Victoria Green, a long time member of the congregation and good friend of the church's pastor told BuzzFeed News. "We love everyone and we welcome anyone who is willing to worship with us."
Tuesday, June 30: A fire obiterated The Mount Zion African Methodist Episcopal Church in Greeleyville, South Carolina.
The cause of the fire was still under investigation early Wednesday morning but the initial investigation did not show signs of arson.
Firefighter Jason Hardy — whose department from neighboring Clarendon County assisted Tuesday night — told BuzzFeed News there was "a pretty good storm" last night, which may or may not have caused the electrical fire.
Local authorities from the FBI and ATF suspect the storm was the cause as well, though investigations remain ongoing.
The historically black church, which was rebuilt 20 years ago after being torched by Ku Klux Klan members, burned again on Tuesday night.
Additional fires broke out in churches in Florida, Tennessee, and Ohio this week, though arson was not suspected in those cases.
All of the cases are being investigated independently and authorities have not indicated that there is a connection between the fires.
The first of the fires happened less than a week after Dylann Roof allegedly went on a racially-motivated killing spree at a church in Charleston, South Carolina.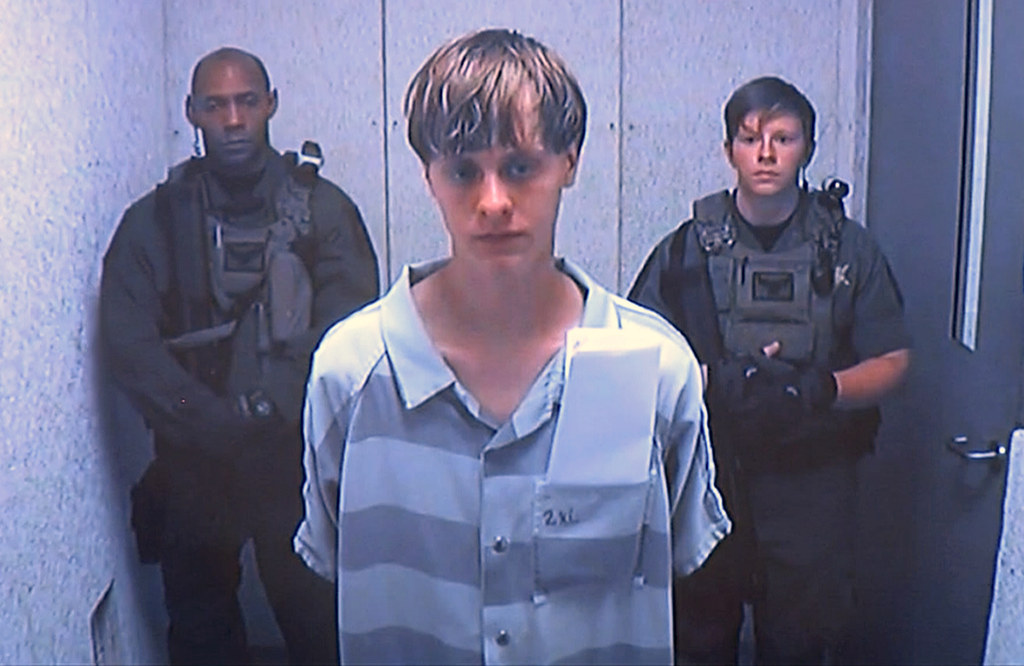 Among the fallout from the shooting — in which nine people lost their lives — was a push across the U.S. to remove Confederate symbols, particularly the Confederate flag.
The shooting also intensified the ongoing national conversation about race in the U.S.