Amber Heard and Johnny Depp settled their divorce Tuesday, releasing a joint statement saying that neither intended to harm the other, emotionally or physically.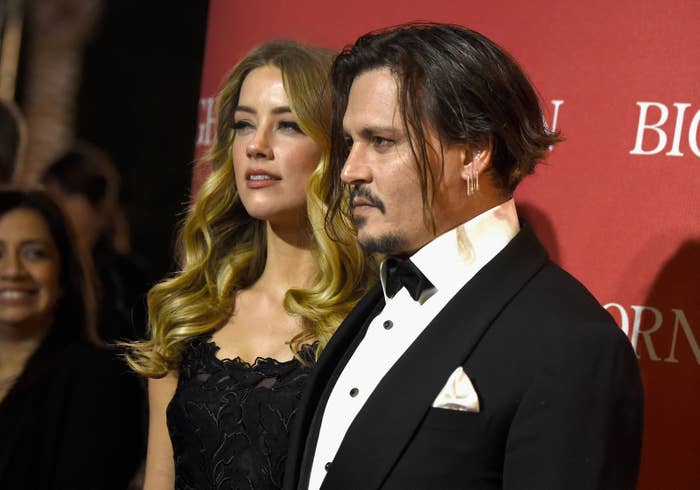 The Pineapple Express actress also reportedly filed a dismissal of a temporary restraining order Tuesday, which she had taken out against Depp in May.
A hearing on the abuse case had been scheduled to begin Wednesday. Depp's attorney, Laura Wasser, filed a request Tuesday morning in court to take the domestic violence case off the calendar and to have it dismissed with prejudice, so that it could not be refiled.
Heard accused the Pirates of the Caribbean star of hitting her during a fight at their apartment in Los Angeles in May. Police found no evidence of a crime and Depp denied the allegations.
In a statement by the former couple obtained by BuzzFeed News Tuesday, Heard and Depp described their relationship as, "intensely passionate and at times volatile, but was always bound by love."
The statement says that neither party made false accusations "for financial gain," and that they did not intend to physically or emotionally harm each other. It also says Heard will be donating financial proceeds from the divorce to charity, but does not specify the amount to be donated.
However, the statement did not confirm or deny that any physical harm did or did not take place.
Read the full statement:
Johnny Depp and Amber Heard have agreed to resolve their divorce proceeding privately. They are issuing this joint statement:

"Our relationship was intensely passionate and at times volatile, but always bound by love. Neither party has made false accusations for financial gain. There was never any intent of physical or emotional harm.

Amber wishes the best for Johnny in the future. Amber will be donating financial proceeds from the divorce to a charity. There will be no further public statements about this matter."
Hear'd entertainment lawyer, Karl Austen, told BuzzFeed News that he was "pleased that the matter is resolved in a satisfactory matter for both parties."
"Amber is a brilliant, beautiful actress with a bright future ahead of her and I am so happy this chapter is behind her," Austen added.