Jason Brian Dalton was employed as an Uber driver when he allegedly shot and killed six people in Michigan on Saturday, the ride-hailing company confirmed to BuzzFeed News.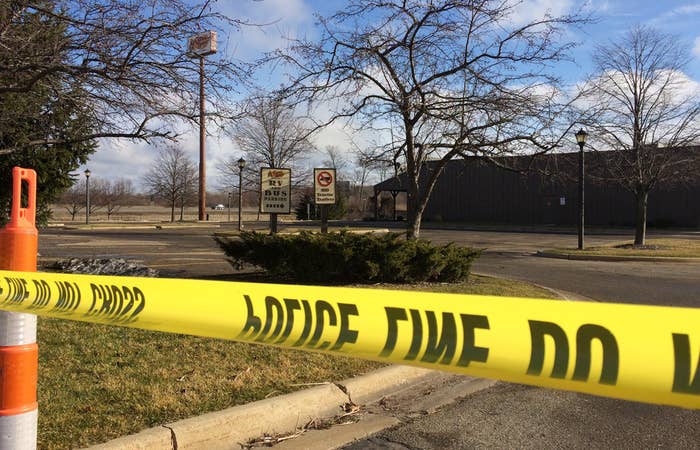 Dalton is in custody following a string of shootings — described by officials as "senseless, random violence" — that left six dead in Kalamazoo County on Saturday night.
The shootings in three separate locations also critically injured two people, including a 14-year-old girl.
As news of the shootings began to circulate Sunday, a few residents of the county realized the alleged gunman looked familiar and may have in fact been their Uber driver as recently as Saturday.
Public Safety Chief Jeff Hadley told CNN authorities were "looking into [Dalton's] connection to Uber and whether or not he was picking up fares in between the shootings."
On Saturday evening, Kalamazoo resident Mackenzie Waite warned her friends on Facebook not to get into a car with a driver named Jason. She said the driver had acted erratically while transporting her fiancé, Matt Mellen, earlier in the night.
"A little bit ago my fiancé got a ride with him and he was driving VERY erratically," she wrote in the post, which has been taken down but was provided to local news channel WWMT by Mellen.
"They sideswiped a car blowing through the stop sign. ... Then this man proceeded to drive 80mph down west main swerving in and out of oncoming traffic," Waine wrote. She said Mellen continuously pleaded with the driver to pull over, but he refused.
"Hoping this man will be arrested or hospitalized soon if he has a medical condition causing his behavior," Waine's post concluded.
Mellen spoke with WWMT about his Saturday evening ride, confirming what his fiancé wrote on Facebook.
"He wouldn't stop. He just kind of kept looking at me, like, 'Don't you want to get to your friend's house?' and I'm like, 'I want to get there alive,'" Mellen said.
"I'm upset because I tried contacting Uber after I had talked to the police saying that we needed to get this guy off the road."
Facebook user Megan Knight also posted images of Dalton's Uber driver profile picture, saying some of her friends had been driven by him days before. She said she had almost gotten into a car with him herself.
An Indianapolis man visiting Kalamazoo, who identified himself only as Derek, told WOODTV that he and his family rode in Dalton's car just minutes before he was arrested.
Derek told the station he ordered an Uber because he heard there was a shooter on the loose and thought taking a car would be safer than driving.
When Derek got in Dalton's vehicle, he told WOODTV, he jokingly asked, "You're not the shooter, are you?" Derek said Dalton shook his head and said no.
Dalton was arrested about 20 minutes after he dropped off Derek and his family. Derek provided screenshots of his Uber receipt and said he has already spoken with detectives. Uber did not comment when presented with the screenshots.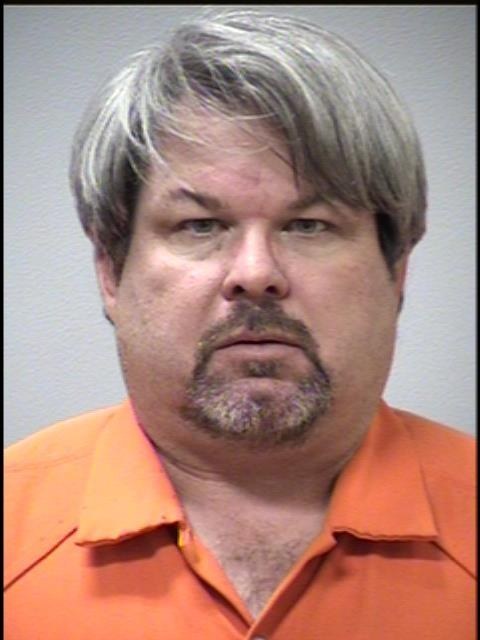 A spokesperson for Uber confimed to BuzzFeed News that Dalton was employed as a driver for the company in the Kalamazoo area.
"We are horrified and heartbroken at the senseless violence in Kalamazoo, Michigan," Uber's Chief Security Officer Joe Sullivan said in an emailed statement. "Our hearts and prayers are with the families of the victims of this devastating crime and those recovering from injuries."
"We have reached out to the police to help with their investigation in any way that we can," he said.
Uber also referred BuzzFeed News to a blog post by the company that details its driver screening process.
With information provided to Uber by the driver applicant, the company conducts criminal background checks through the "Dru Sjodin National Sex Offender Public Website, National Criminal Search, and several different databases used to flag suspected terrorists," according to the blog.
The post does not mention any checks on the mental health history of prospective drivers.
On Monday, the National Limousine Association said in a statement that Uber and other ride-hailing apps need to do more to oversee drivers and protect passengers.
Dalton had been driving erratically in the hours leading up to the shootings as well as in days prior, association President Gary Buffo said.
"Although it may be impractical to suggest that a large company such as Uber should be aware of the emotional state of all of its drivers, it is not unreasonable to expect a real-time review and action plan in place to flag and manage passenger issues and concerns," he said.
According to the Kalamazoo County Sheriff's office, Dalton did not have a criminal record.
The Kalamazoo branch of Uber had just opened, on Thursday Feb. 18.