Actor Alexis Arquette Dies At 47
Alexis was a sibling of fellow actors Patricia and David Arquette.
Actor Alexis Arquette died Sunday morning surrounded by family, brother Richmond Arquette wrote on Facebook. Arquette was 47.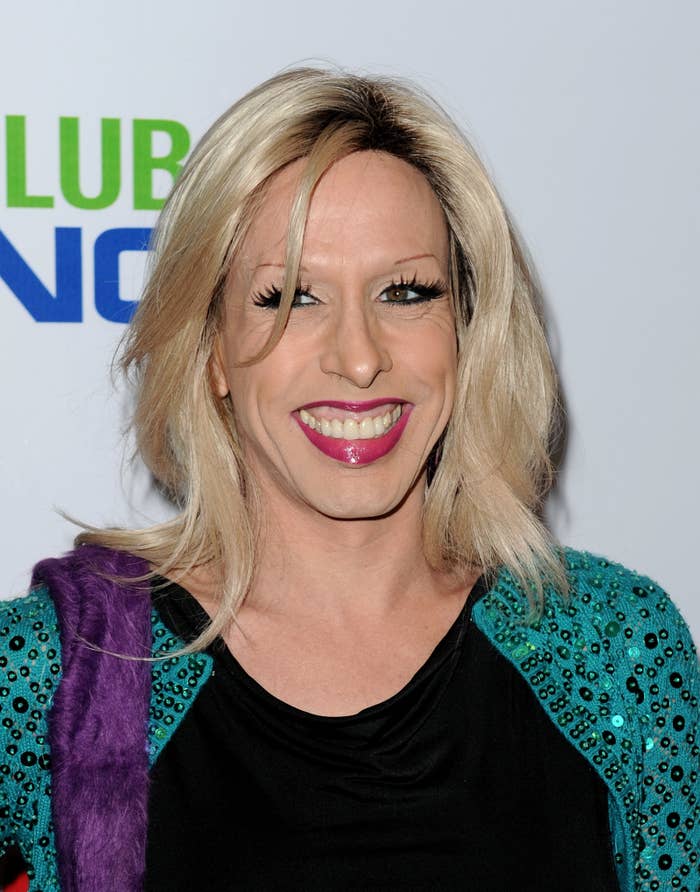 Arquette was an actor and musician who had roles in Pulp Fiction, The Wedding Singer, and Friends, among other notable movies and TV shows.
Arquette was from a family of notable entertainers, including Boyhood actor Patricia Arquette, actor and director David Arquette (known for Never Been Kissed and Scream), Crash actor Rosanna Arquette, and actor Richmond. Arquette's father, Lewis, was an actor, writer, and producer whose own father, Cliff, was a comedian.
Richmond Arquette did not specify the cause of death, and said his sibling was "surrounded by all of his brothers and sisters, one of his nieces and several other loved ones." The family played David Bowie's "Starman" during Arquette's last moments, Richmond said. An additional statement from Richmond, Rosanna, Patricia, and David Arquette obtained by BuzzFeed News said the family "washed [Alexis's] body in rose petals and surrounded her with flowers."
Like most of the family, Alexis Arquette began acting at a young age, and at 12 appeared in a music video by the Tubes. As a teenager, Arquette began playing androgynous and gender-ambiguous roles, eventually documenting a male-to-female transition in the 2007 film Alexis Arquette: She's My Brother.
In February, David Arquette told Khloé Kardashian Alexis no longer identified as transgender and instead preferred to be known as "gender suspicious." The family's statement shed further light on Alexis's gender identity: "In the days leading to her death, she told us she was already visiting the other side, and that where she was going, there was only one gender. That on the other side, we are free from all of the things that separate us in this life, and that we are all one."
Here is the Arquette family's statement:
Our sister, Alexis Arquette, passed away this morning, September 11th, 2016. ... Her career was cut short, not by her passing, but by her decision to live her truth and her life as a transgender woman. Despite the fact that there are few parts for trans actors, she refused to play roles that were demeaning or stereotypical. She was a vanguard in the fight for understanding and acceptance for all trans people.
She fiercely lived her reality in a world where it is dangerous to be a trans person — a world largely unready to accept differences among human beings, and where there is still the ugliness of violence and hostility towards people that we may not understand.

Alexis was born as Robert, our brother. We loved him the moment he arrived. But he came in as more than a sibling — he came as our great teacher. As Alexis transitioned into being a woman, she taught us tolerance and acceptance. As she moved through her process, she became our sister, teaching us what real love is.
We learned what real bravery is through watching her journey of living as a trans woman. We came to discover the one truth — that love is everything.

...

Alexis always had to do everything first. She left before we were ready to let her go. We are all heartbroken that she is no longer with us, but we are grateful for the grace and kindness we were all shown during this difficult time. We are comforted by the fact that Alexis came into our family and was our brother and then our sister, and that she gave us so much love. We will love you always, Alexis. We know we were the lucky ones.
Arquette's sister and celebrity friends — including Boy George, who Arquette impersonated in The Wedding Singer — tweeted in honor of the late entertainer.