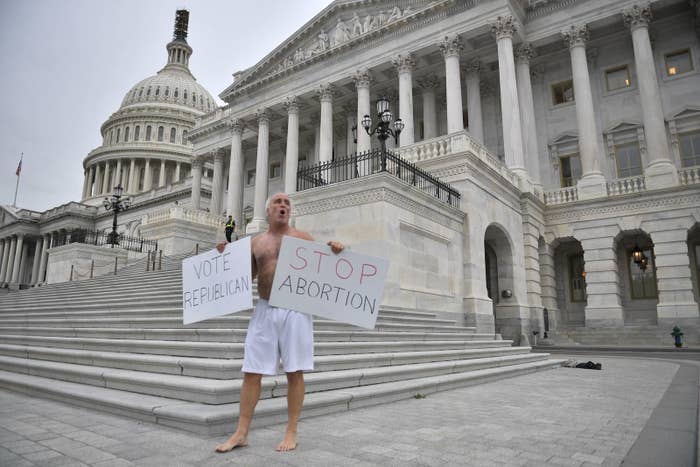 WASHINGTON — Legal cases over abortion rights are making their way through the courts, and the number of conservative justices on the Supreme Court has increased, now that Brett Kavanaugh has taken his seat. And perhaps more than ever before, the issue of abortion will be a major focus for both parties.
In the past few months, a lot has changed that could affect the future of abortion in the US. In November, Democrats flipped seven state legislative chambers, took over the majority of the House of Representatives, elected a record number of women to Congress, and replaced five anti-abortion governors. On the other side, two states passed firmly anti-abortion ballot measures, Senate Republicans increased their majority with staunchly anti-abortion rights politicians, and immediately following the midterm elections, the Trump administration released three rules that would restrict access to contraception and abortion.
New rules, new Congress, new governors: What do all these changes mean for the future of abortion in the US? Here's where things stand:
State legislatures and governors
When it comes to abortion, the majority of the power lies in state legislatures. States pass most laws related to abortion, which can often filter up to legislation in Congress. And if the Supreme Court reverses or significantly alters Roe v. Wade — the Supreme Court decision that legalized abortion nationwide — the states will likely inherit all the power to legalize or criminalize abortion.
During the midterms, seven state legislative chambers flipped from red to blue (about 370 seats nationwide), and five governors with platforms that support abortion rights replaced five anti-abortion governors.
The anti-abortion side claimed victories in the gubernatorial races of major swing states like Iowa, Florida, and Ohio. Iowa Gov. Kim Reynolds, who signed a bill this year banning abortion after six weeks of pregnancy, defeated Fred Hubbell, a former Planned Parenthood board chair in Iowa.
By Planned Parenthood's count after the election, half of the country's governors are largely supportive of abortion rights, but a majority of state legislatures are not. (The organization tracks candidates and legislatures and grades them based on their support of abortion rights and contraception.) Democrats now hold majorities in 19 states, while Republicans have 22 state majorities, and 13 states are divided between the parties.
State ballot measures
The most striking anti-abortion wins in November took place in Alabama and West Virginia, both of which passed ballot measures that would automatically make abortion illegal there if the Supreme Court overturns Roe v. Wade.
West Virginia voters supported a measure to add language to their state constitution stating, "Nothing in this Constitution secures or protects a right to abortion or requires the funding of abortion." Alabama voted to add the same language to their constitution, as well as language that "recognized and supported the sanctity of unborn life and the rights of unborn children, including the right to life."
In Oregon, a third abortion-related ballot measure that would have banned public funds from paying for abortion coverage failed. (A federal law called the Hyde Amendment already prevents federal funding from paying for abortion, but not independent state funding.)
For now, the Alabama and West Virginia measures are purely symbolic. As long as Roe v. Wade stands, these laws directly oppose it and cannot actually make abortion illegal in those states or grant fetuses the same rights as those who have been born. However, if Roe is overturned or significantly altered by the Supreme Court, these measures may go into effect, making them what is referred to as "trigger laws."
Louisiana, Mississippi, North Dakota, and South Dakota also have "trigger laws" that would automatically ban abortion if Roe were overturned, and Missouri and Kansas have purely symbolic "personhood" laws similar to the language passed by Alabama. Nine other states have unenforced, pre-Roe abortion bans in place.
According to the pro–abortion rights research center Guttmacher Institute, 18 states have laws that would significantly or totally restrict abortion access if Roe were overturned or significantly altered. However, nine states have pro–abortion rights "trigger laws," which would automatically protect the right to abortion.
A federal split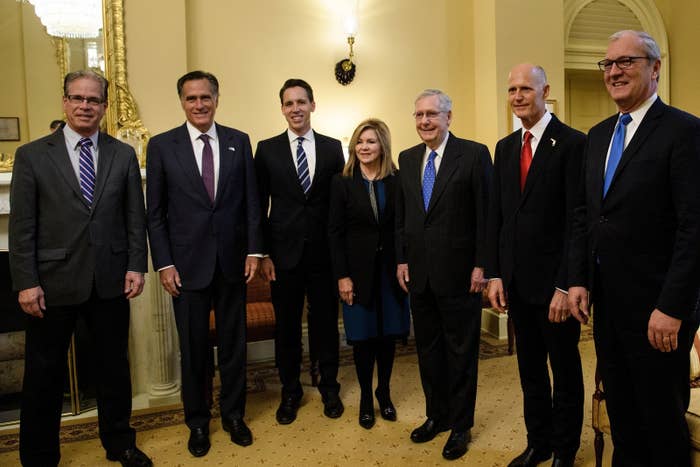 Next session, the Democrats will have a majority in the House, making it more difficult for Republicans to pass any anti-abortion measures. Over the past several years, nearly all federal laws on abortion originated in the Republican-majority House, including attempts to defund Planned Parenthood; several laws that would have restricted late-term abortions; attempts to change insurance coverage for abortion; and restrictions on funding for reproductive services.
The majority has been taken from the self-described "pro-life" party and given instead to candidates endorsed by Planned Parenthood, NARAL Pro-Choice America, and EMILY's List, a PAC that helps "Democratic pro-choice women" run for office. Anti-abortion advocates — who got closer to passing major abortion restrictions in 2018 — are frustrated by what they see as a missed opportunity for a Republican-controlled Congress to change federal abortion laws when they had the chance.
"Unequivocally, the effort to defund Planned Parenthood on a federal level and federal abortion bans are now dead on arrival," Dana Singiser, Planned Parenthood's vice president of public policy and government affairs, told BuzzFeed News in an interview on Wednesday.
"We now have the opportunity to do proactive work in the House," Singiser added.
"Not just beating back attacks but actually advancing reproductive health and rights, to get out of the defensive stance we've been in for the past couple of years."
But in the Senate, Republicans gained seats and increased their majority. They gained just two seats, but the incoming Republican senators are avid abortion opponents entering a Senate full of Republicans who were mostly only lukewarm on the issue. All the incoming Republicans are highly rated by the anti-abortion group National Right to Life Committee. Gov. Rick Scott, who finally won a recount in Florida last week, signed several abortion restrictions as governor and attempted to defund Planned Parenthood. Kevin Cramer, who defeated Democratic Sen. Heidi Heitkamp in North Dakota, ran an anti-abortion campaign and told the National Review in June that Heitkamp's vote against a 20-week ban on abortion was one of the main reasons he decided to run against her, after he initially turned down the bid. Josh Hawley, who won in Missouri, touted his anti-abortion credentials as a lawyer who argued cases related to abortion restrictions and targeted his opponent, Sen. Claire McCaskill, over her support for abortion rights.
Most notable, however, is Marsha Blackburn of Tennessee, an anti-abortion champion during her time in the House. Blackburn has a 0% rating from abortion rights groups, and she frequently introduced or cosponsored strict anti-abortion legislation. She led multiple congressional investigations into Planned Parenthood's use of fetal tissue for research.
Without the House, it will be difficult for Republican senators to pass any anti-abortion legislation. Even if anti-abortion legislation originates in the Senate, it will need a 60-vote majority to pass and would have to go back to the House, where it would likely be defeated. What the Republican-controlled Senate can do is hold up, water down, or vote to defeat abortion rights legislation passed by the House, derailing legislative progress in either direction. Most significantly, a Republican majority can approve the many anti-abortion judges the Trump administration plans to appoint. These judges will be responsible for passing cases up through the courts until they reach the Supreme Court.
New rules from Trump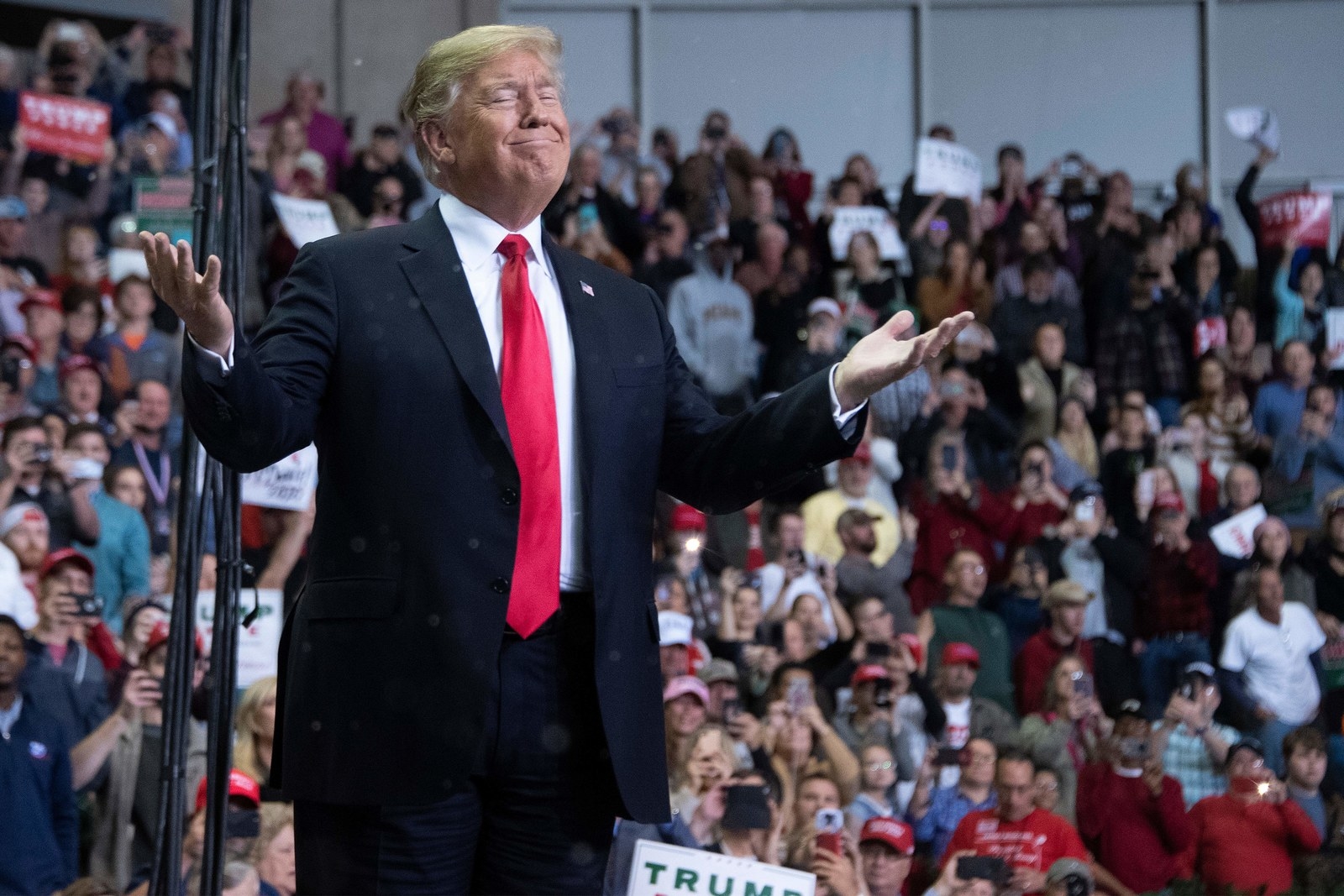 The day after the election, the Trump administration released three rules pertaining to reproductive policy. Two of the rules would enable employers, universities, and other institutions providing health insurance to refuse to cover contraception (coverage that's mandated with exceptions under the Affordable Care Act) for "religious or moral reasons."
The third is a proposed rule that would require Affordable Care Act insurers to bill patients separately for the portion of their policies that cover abortion. In some ways, this is a reiteration of the Hyde Amendment, which already prevents federal dollars — including ACA tax credits that subsidize health insurance for low-income Americans — from going toward abortion, but the Trump administration argues that this rule is inadequately enforced when it comes to the ACA.
An earlier version of the contraception rules still have litigation pending against them. It is likely that the new rules will be added to these cases by the plaintiffs, and that they could be blocked as well. The abortion-related rule has to undergo a public comment period before implementation. This could happen in 2019 — or could take even longer.
CORRECTION
The National Right to Life Committee's name was misstated in an earlier version of this post.