Advocates Fault Violent Anti-Abortion Rhetoric For Planned Parenthood Shooting
"You shouldn't have to be a hero to be an abortion provider, to work in a women's health clinic," the National Abortion Federation president told BuzzFeed News. "But that's what it's come to."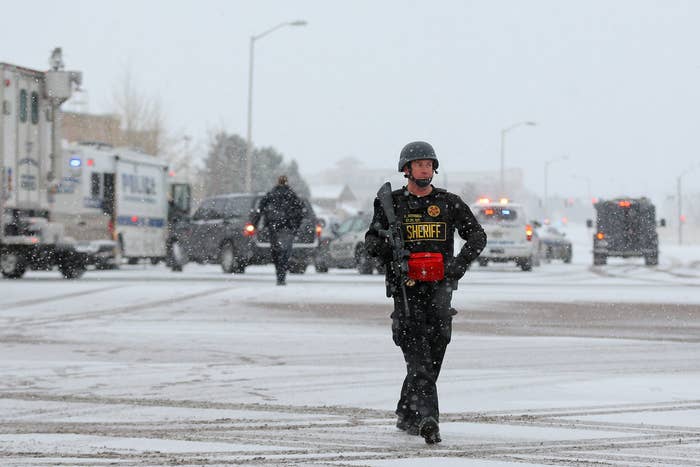 The deadly shooting that occurred at a Planned Parenthood clinic in Colorado Springs was a "tragic" and "horrifying" consequence of the tense political rhetoric over abortion, women's health advocates told BuzzFeed News.
Three people, including a police officer, were shot and killed after a gunman opened fired inside the health clinic on Friday afternoon — the first deaths related to an attack on an abortion clinic since 2009. Nine others, including five police officers, were injured.
"Anti-choice extremists know that their rhetoric incites others to commit these violent acts," Vicki Saporta, president and CEO of the National Abortion Federation (NAF), told BuzzFeed News, referring to websites encouraging the targeting of abortion clinics and providers. "It's not OK after they occur to say, 'We condemn them,' when they're doing nothing to prevent them from happening in the first place."
During the fray, Planned Parenthood Rocky Mountains (PPRM) staff members executed rehearsed security plans for emergency situations, Dawn Laguens, executive vice president of Planned Parenthood Federation of America (PPFA), told BuzzFeed News.
"We're told they guided people to hiding places, kept them calm and still" while the shooter was still active, she said. "It was still of course a tragedy, but it could've been worse."
The health care staff at PPRM knew how to behave in the shooting, Laguens said, because every Planned Parenthood affiliate has security protocols and training in the case of attacks like Friday's due to the "inflammatory rhetoric" used by the group's opponents.
The attack came in the midst of partisan battles in Congress over federal funding of Planned Parenthood, motivated by a series secretly recorded "sting" videos accusing the group of profiting off fetal tissue. The disputes led to numerous committees to investigate Planned Parenthood and the near shutdown of government.
The NAF has been tracking violence against providers since the 1970s. But Saporta told BuzzFeed News that since the videos were released in July, the volume of threats to clinics, doctors, and patients has increased to unprecedented proportions.
One of the most public threats, issued a few months ago, was an individual calling for the arson of every single abortion clinic in the country, she said. "Since then four arson attacks have occurred [at abortion clinics] and one man in New Hampshire walked into a clinic and destroyed everything," she said.
Though the police have not yet stated the motivation for the shooting in Colorado Springs, two law enforcement officials told NBC that the man muttered "No more baby parts" after being arrested. Similar rhetoric was used by the Center for Medical Progress (CMP), the organization that created the "sting" videos, as well as anti-abortion politicians.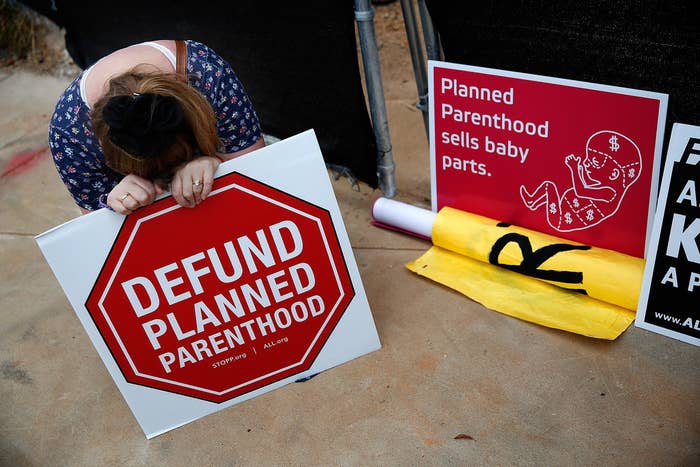 Before Friday's attack, there had been 8 murders, 17 attempted murders, 42 bombings, 186 arson attacks, and thousands of incidents of criminal activities involving abortion clinics since 1977, the NAF reported (although the murders recorded have only occurred since 1993). A number of the people involved with, or who praised these attacks, are connected to the CMP.
Troy Newman, the head of the anti-abortion organization Operation Rescue and one of CMP's three board members, was deported from Australia earlier this year for praising the killing of abortion providers in his book, Their Blood Cries Out.
Additionally, the spokesperson for Operation Rescue, Cheryl Sullenger, was sentenced to three years in prison after she and her husband attempted to bomb an abortion clinic in 1988.
In a statement released Saturday, CMP condemned the "barbaric killing spree in Colorado Springs by a violent madman." The organization said they applauded the "heroic efforts of law enforcement to stop the violence quickly and rescue the victims."
"I and CMP are pro-life on abortion because of the violence that abortion does to another innocent and vulnerable human being," the founder and president of CMP, David Daleiden, told BuzzFeed News. "Anyone who engages in the wanton and barbaric slaughter that the mad gunman did in Colorado yesterday is not pro-life, but a hater of mankind and an enemy of a free and democratic society."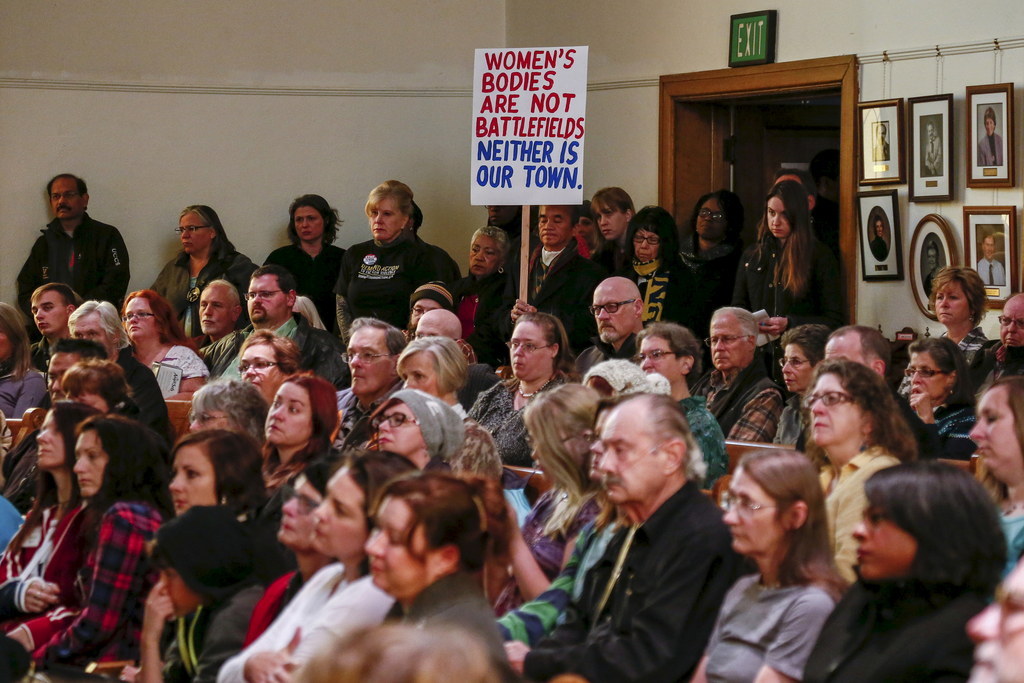 Though neither Planned Parenthood nor NAF said they knew of any specific threats made toward the Colorado Springs clinic, it was the subject of large protests following the release of CMP's videos, at one point drawing a group of 300 protestors, according to a local report from August.
Saporta said that usually when clinics or doctors are attacked people in need of important reproductive health care may cancel or postpone their appointments, but those in need of abortions rarely do, undeterred by the violence.
"Despite the fact that every clinic is on high alert, our resilient Planned Parenthood staff have continued to show up to work to provide the health care the patients need, seeing thousands of patients as usual," Laguens told BuzzFeed News on Saturday, the evening after the attack.
"You shouldn't have to be a hero to be an abortion provider, to work in a women's health clinic," Saporta said. "But that's what it's come to."