By now I'm sure you've heard the news that Kourtney Kardashian and Travis Barker are in a relationship.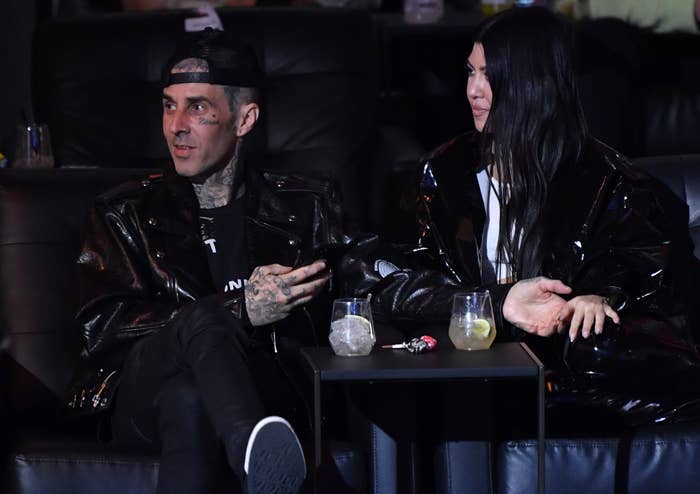 Rumors that the pair — who have known each other for over 10 years — were dating began circulating at the start of the year, with Kourtney confirming the news on Instagram a couple weeks later.
However, since then things have gone from zero to 100. Just a month after going public with their relationship, Kourtney wished Travis a Happy Valentine's Day with a handwritten note requesting that they "destroy each other completely."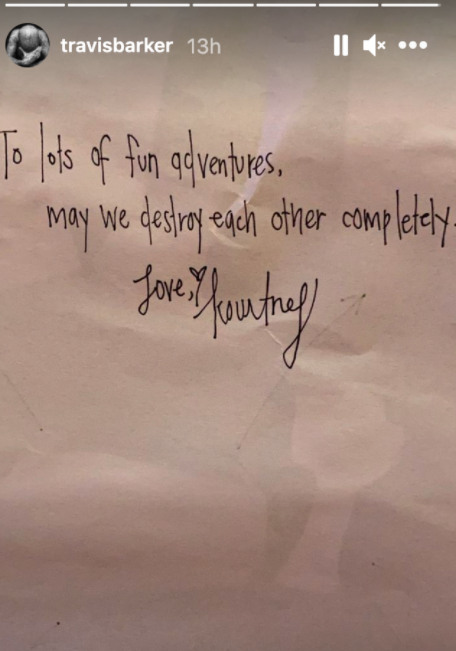 The post was so out of character for Kourtney that some fans even speculated that the photo was meant for a private Instagram account and accidentally published to her public one.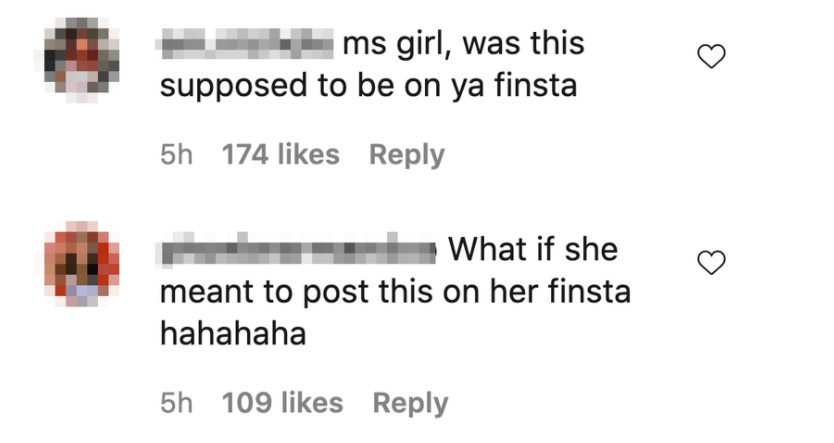 Then it was revealed that Travis has had Kourtney's name tattooed on his chest — which she apparently loves — after sharing this snap of them showing it off together.
And now Travis has confirmed that the pair are head over heels in love with an extremely intense post marking Kourtney's 42nd birthday.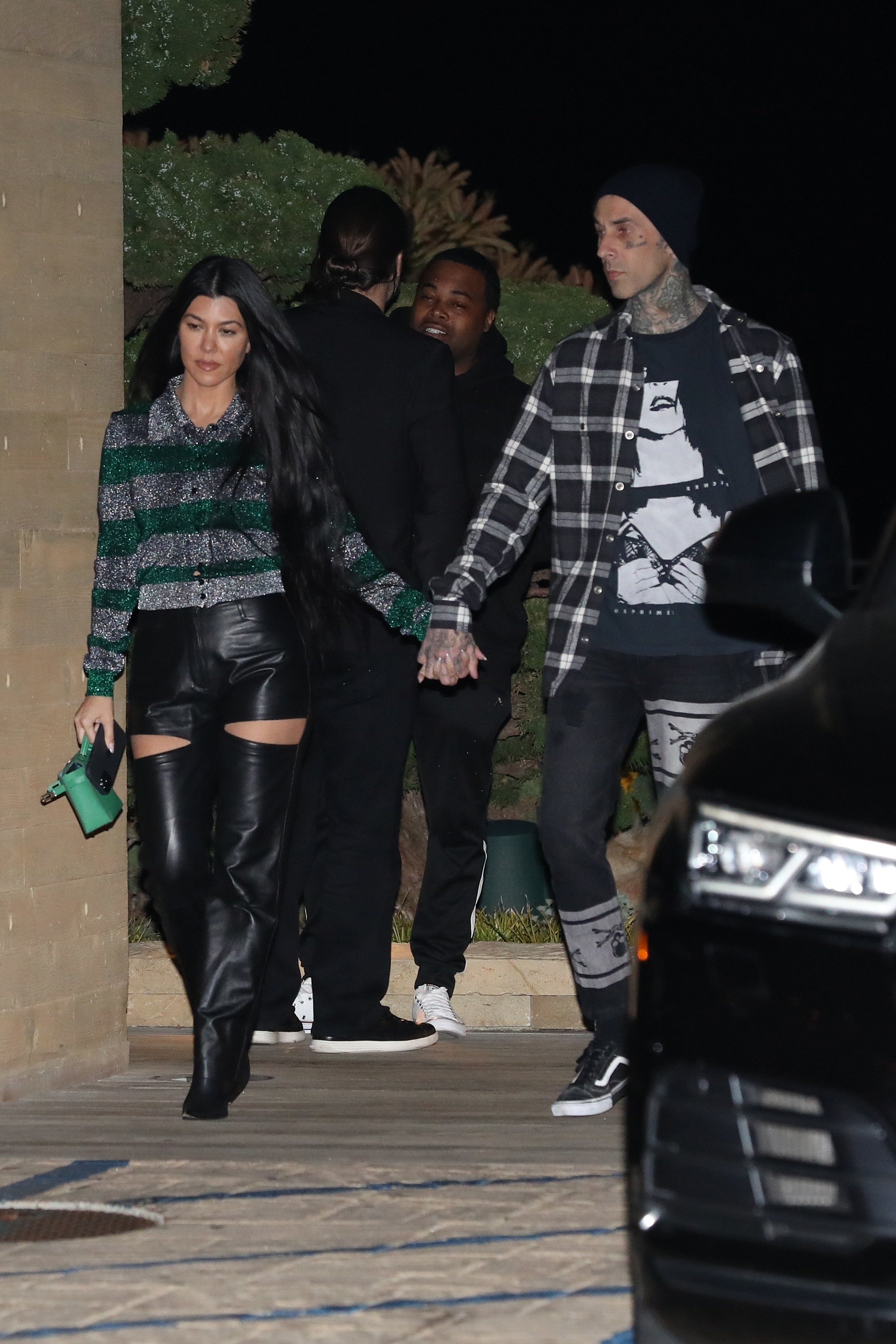 "I FUCKING LOVE YOU!" Travis wrote alongside a series of photos of the pair. "YOU'RE A BLESSING TO THIS WORLD. HAPPY BIRTHDAY @kourtneykardash."
But since this is Kourtney and Travis we're talking about, of course the declaration of love wasn't the only intense part of the post.
We were also treated to serious PDA like this.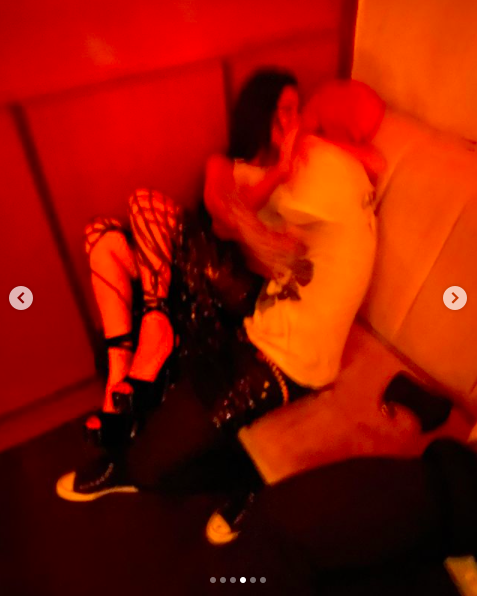 And this.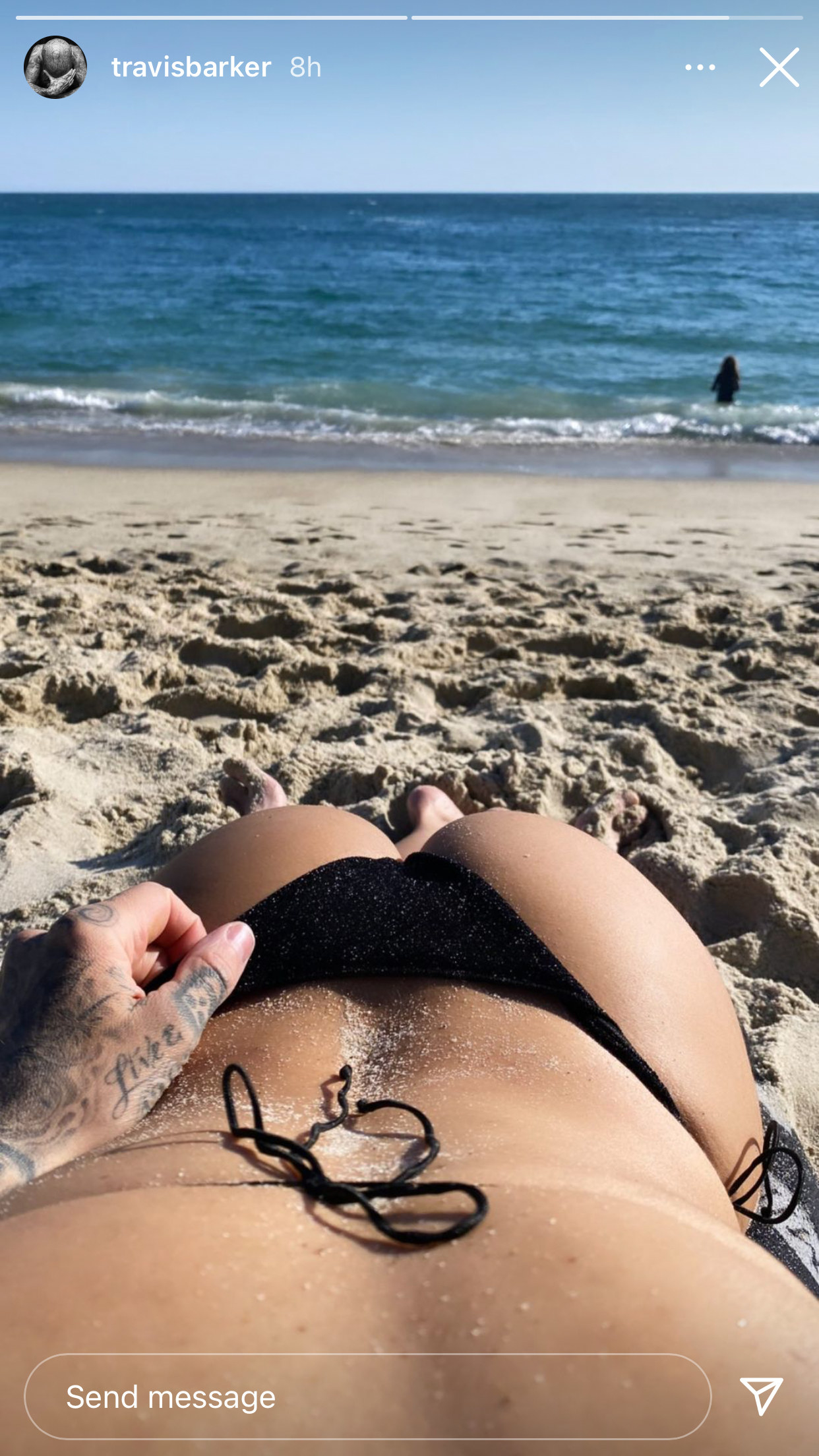 This photo, which I would have been fine with not ever seeing.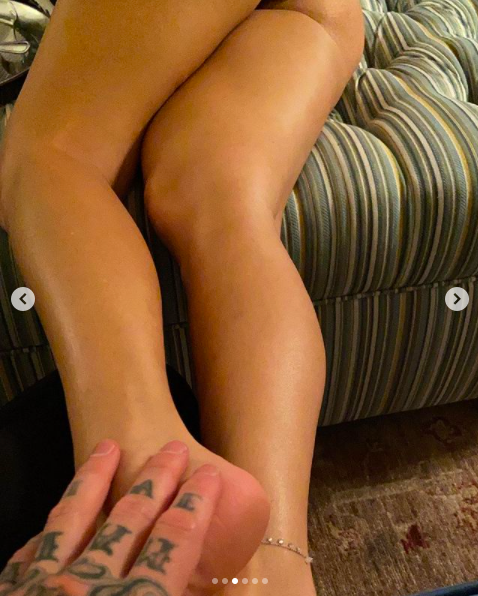 But it wasn't all graphic content. Travis did show his romantic side by installing a stunning floral arrangement made up of Kourtney's favorite flowers in the entrance of her home.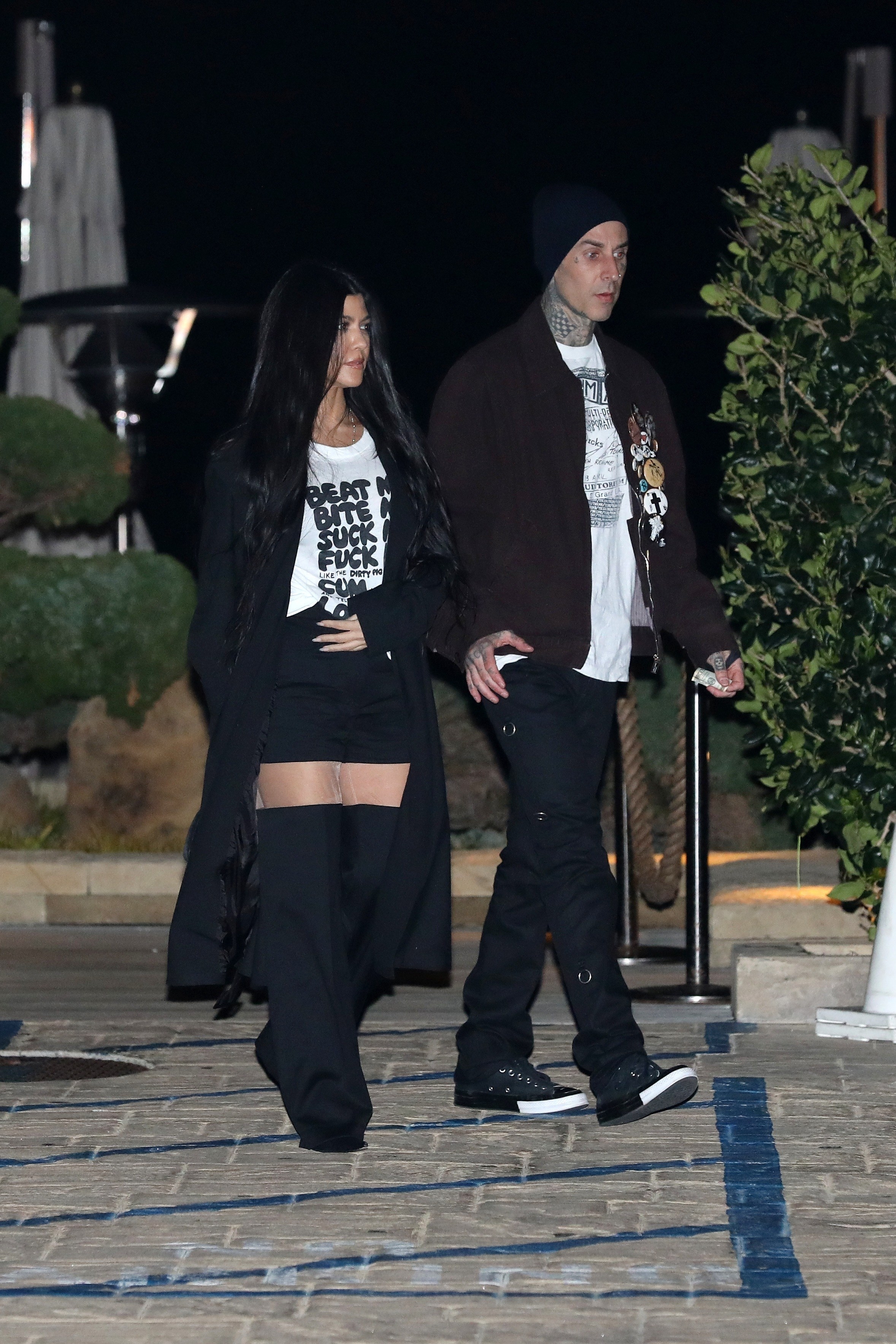 "Tulips and gardenias are my favorite flowers," Kourtney wrote in the caption of her post. "My entire house smells yummy."