Kourtney Kardashian appears to have responded to the recent drama involving both of her ex-boyfriends, Scott Disick and Younes Bendjima, with a post about moving on from toxic relationships.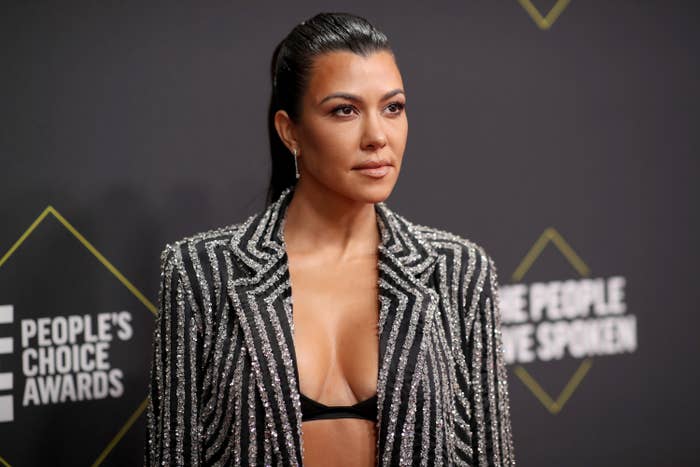 If you haven't been ~keeping up~ so far, the drama kicked off on Tuesday after Younes — who Kourtney dated on and off between 2016 and 2020 — shared a direct message from Scott which appeared to mock her relationship with new boyfriend, Travis Barker.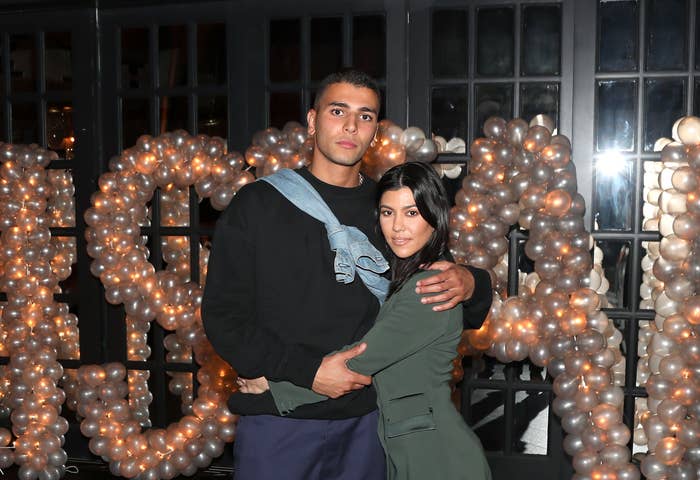 Scott sent a paparazzi photo of Kourtney straddling Travis to Younes via Instagram DM, alongside a message which was clearly an attempt to spark a conversation in which they both vented about her.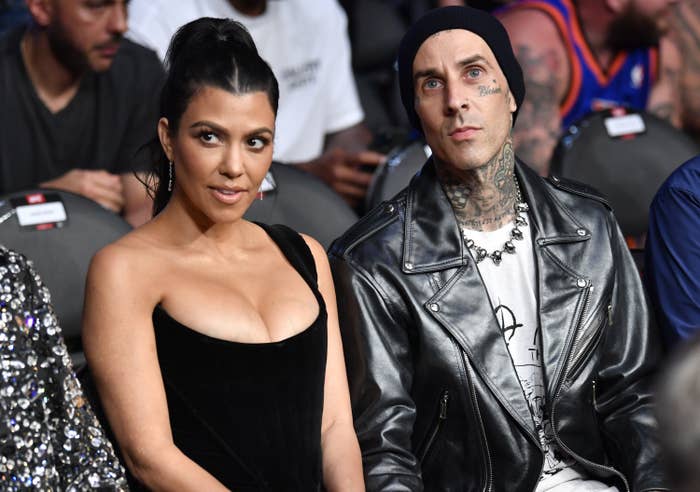 "Yo is this chick ok!????," he wrote in reference to the photo of Kourtney and Travis. "Broooo like what is this. In the middle of Italy."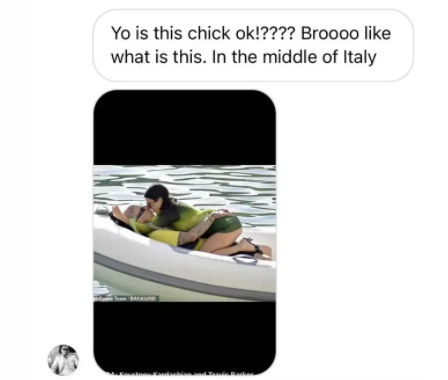 Younes was quick to reply, telling Scott that he was unfazed by the images and felt happy for Kourtney before pointedly adding: "PS: i aint your bro."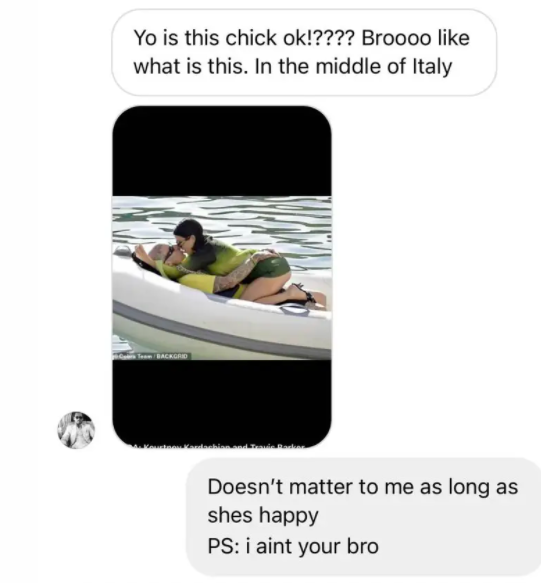 Younes shared the exchange alongside a caption reading: "Keep the same energy you had about me publicly, privately."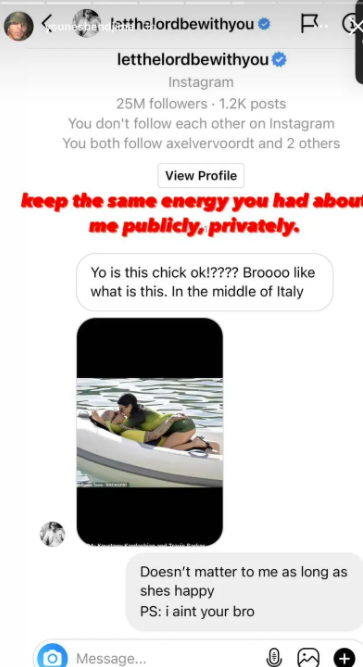 And followed up the post with a second Instagram story where he continued to call out Scott.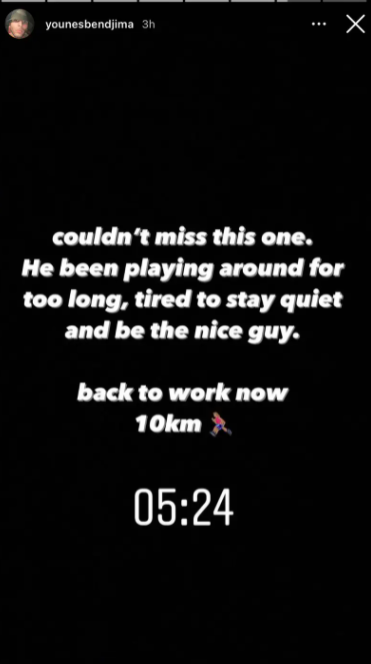 The whole thing was especially awkward for a few reasons. First, the photo that Scott shared with Younes wasn't someone else's story or post, but an apparent screenshot saved from the MailOnline, indicating that he'd been privately looking at the photos of Kourtney and Travis published earlier in the day.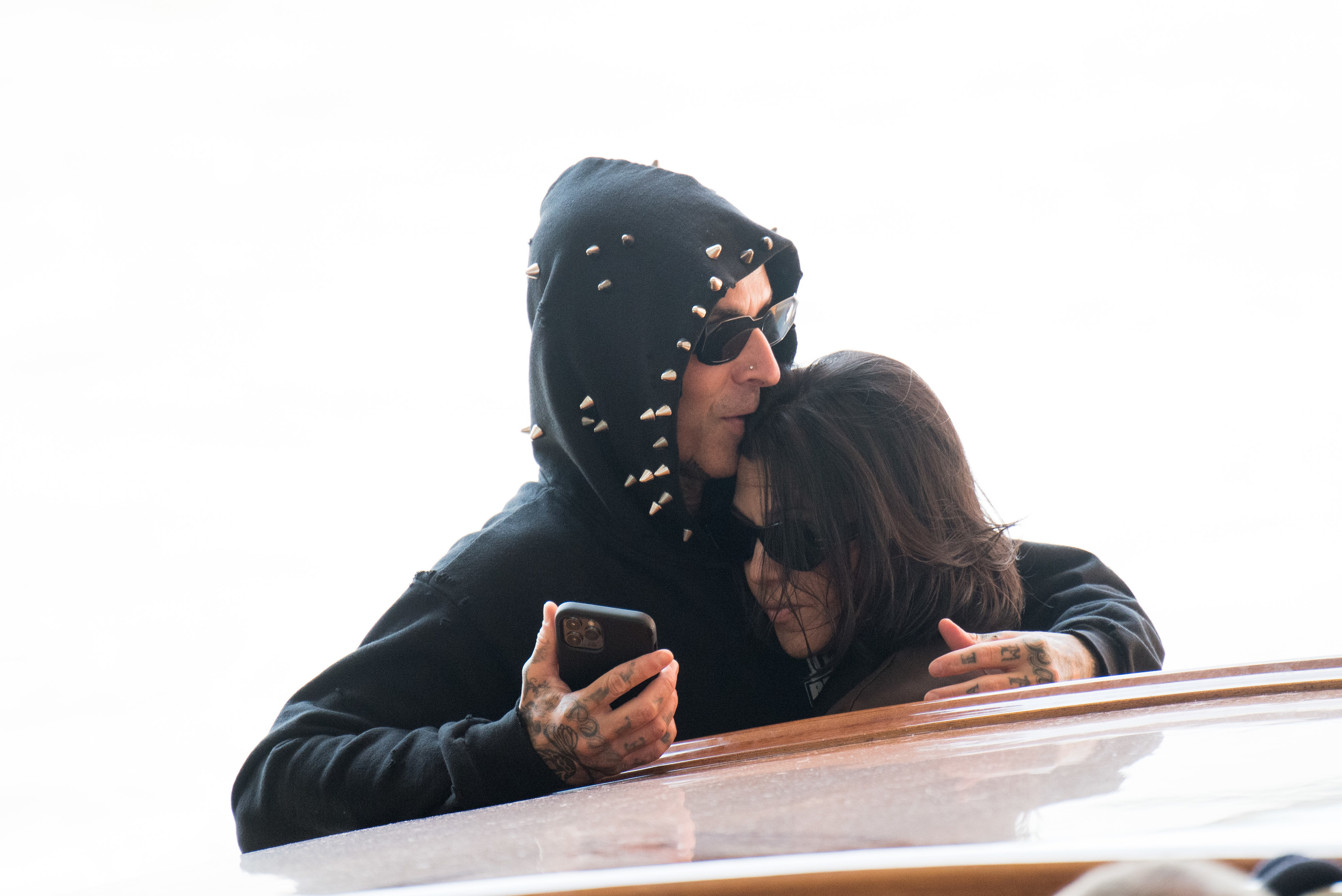 Secondly, Scott — and indeed the entire Kardashian family — have publicly denounced Younes on repeated occasions, calling him "toxic and negative," with Scott even admitting he wanted to "kill" him during the Keeping Up With the Kardashians reunion that aired in June.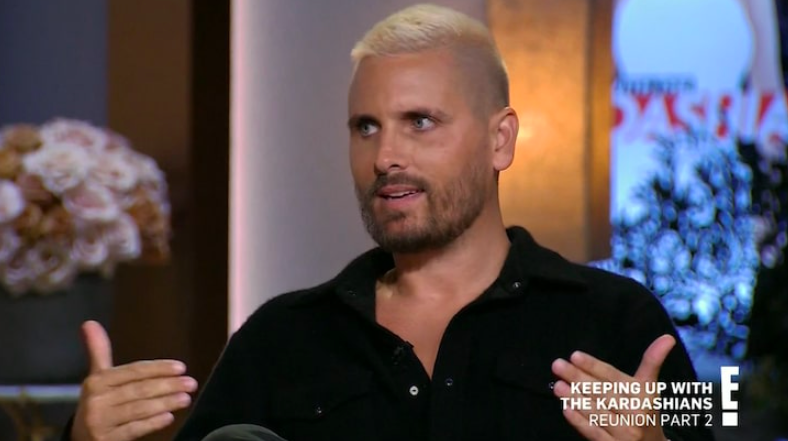 And, to make matters even more uncomfortable, this is also the first time Scott has addressed Kourtney's new relationship with Travis since giving his "blessing" during the KUWTK reunion.
However, Scott's comments to Younes reveal he's far from happy about the relationship, and essentially confirm widespread fan suspicion that he's struggling privately to come to terms with the fact Kourtney has finally moved on after years of back and forth with him.
Hours after Younes made the DM public, Travis appeared to respond with a with a screenshot from the movie Goodfellas, showing one of the characters laughing hysterically.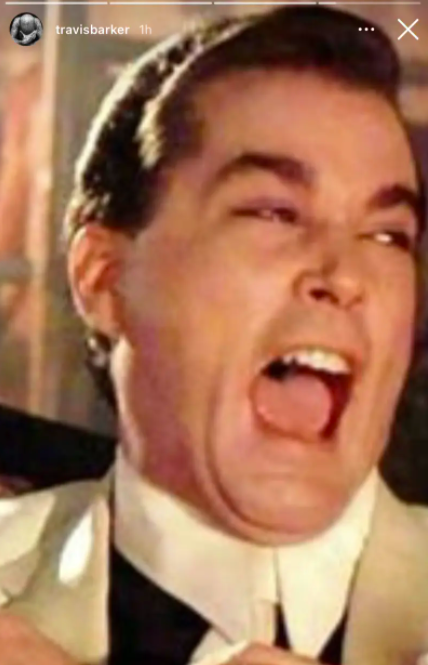 Scott's girlfriend, Amelia Hamlin, also shared an image on her Instagram story with a caption reading: "Let's be nicer to each other. We're all trying our best."
But now Kourtney herself has appeared to respond by sharing a post about moving on from toxic past relationships.
On her Instagram story a day after the DMs were leaked, Kourtney shared an article from her lifestyle website, Poosh, alongside the caption: "How to get over someone who treated you badly."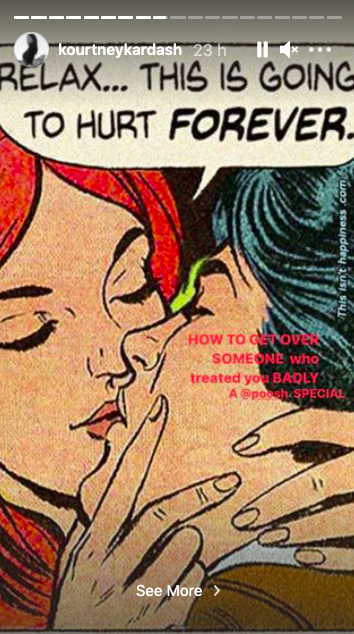 The article itself goes on to outline how certain breakups can leave you dealing with the "mental damage your former partner left you with," before urging readers to move on from people who "treat you like crap."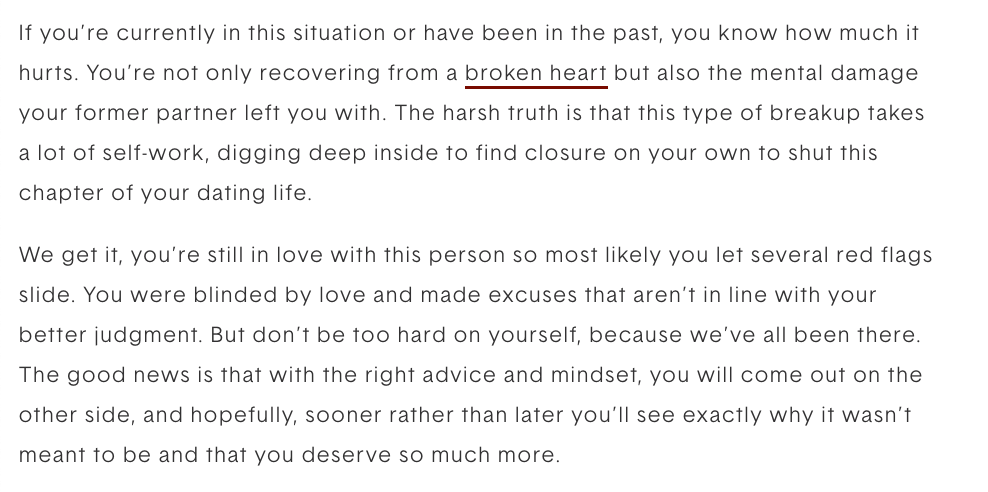 The article was initially shared on Poosh's Instagram hours after Scott and Younes' DMs went public, alongside the caption: "Still in love with someone who treated you like shit? Poosh the link in our bio for advice on how to get over someone who isn't worth your time."
And fans are now wondering whether the post was an indirect dig at Scott, who finally confirmed earlier this year that he'd been unfaithful to Kourtney during their relationship, and that his ongoing substance abuse played a huge role in them not getting back together after splitting in 2015.
"I regret the person I was to Kourtney," Scott said during the KUWTK reunion. "I wasn't a nice guy."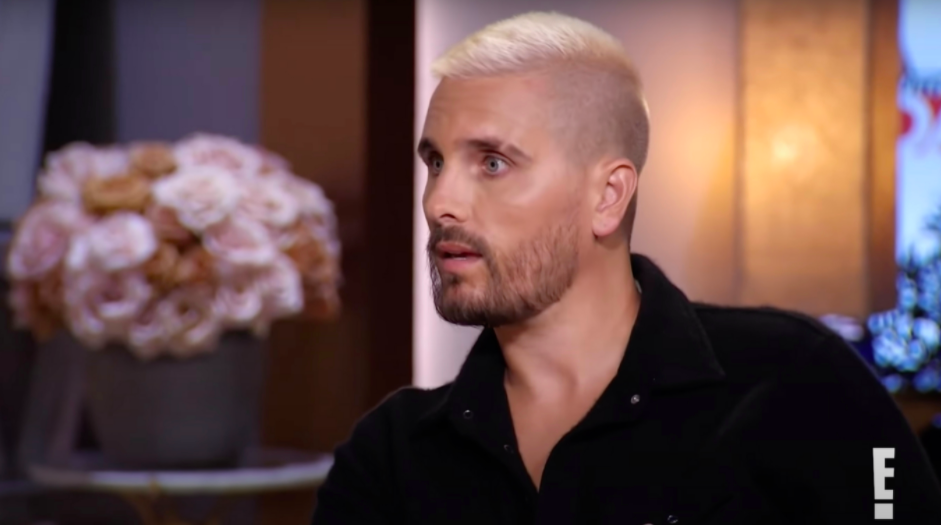 When asked by the host of the show whether he believes he'd have had a shot with Kourtney if he'd maintained his sobriety, Scott responded: "Yes" — something which Kourtney went on to confirm.
The admission followed an entire season of KUWTK in which Kourtney and Scott deliberated over whether to get back together, with Scott revealing he was still in love with her, and Kourtney implying that he had consistently failed to do the things she'd asked of him in order for them to reunite.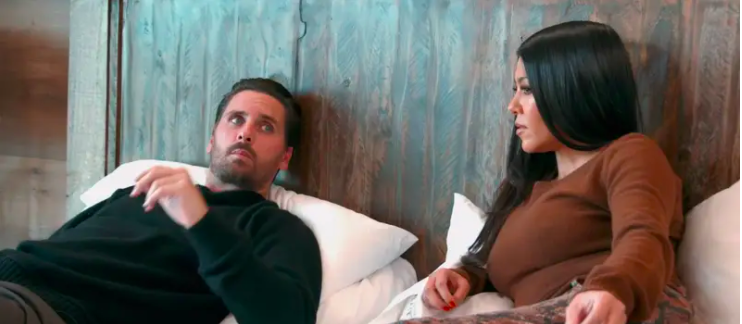 During the final episode of the series, Kourtney said she was tired of Scott "playing the victim" and failing to take accountability for his actions, adding that he'd never been able to "get his shit together" for longer than a couple of months.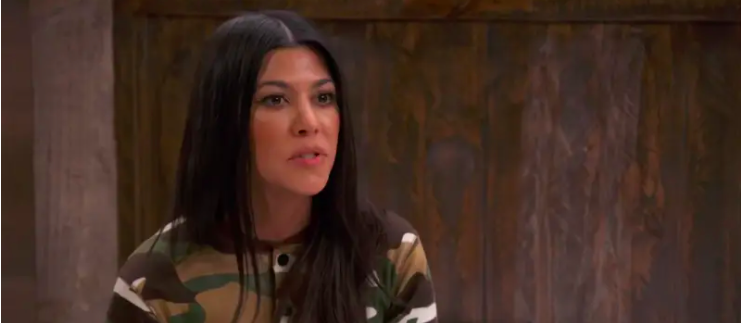 "Kourtney needs certain things that I haven't been able to provide her, and perhaps we both need to realize that we won't be together, and maybe move on completely," Scott confirmed in a confessional.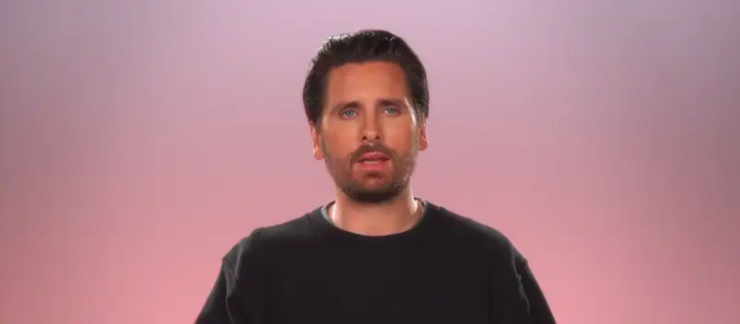 "The fact we have what we have is amazing, and I just wanna be thankful for that instead of always thinking there's more," he added. "We love each other, we trust each other, we have kids together … and things are going OK. So, for right now, things are good."