By now I'm sure you've heard the news that Kim Kardashian and Kanye West are officially divorcing after six years of marriage.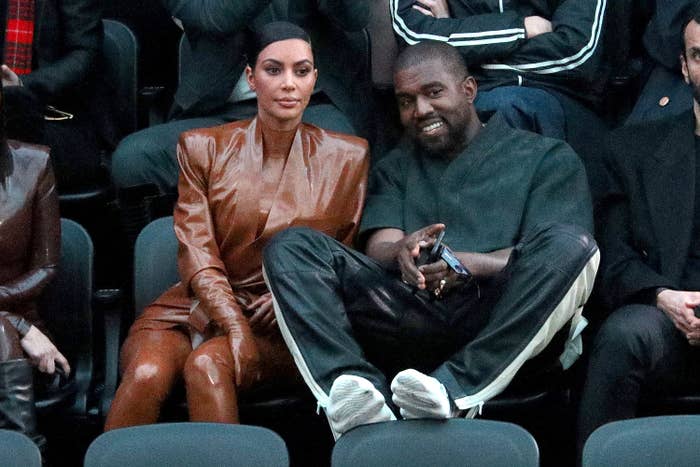 Divorce speculation had been mounting for weeks after Page Six revealed in early January that Kim had decided the marriage was "over" following years of tumultuousness.
"This divorce is happening because Kim has grown up a lot," a source told the outlet. "She is serious about taking the bar exam and becoming a lawyer, she is serious about her prison reform campaign. Meanwhile Kanye is talking about running for president and saying other crazy shit, and she's just had enough of it."
Last year Kim was reportedly left "shocked beyond words" after Kanye said during a rally for his short-lived presidential campaign that he and Kim had contemplated aborting their first child, North.
Days later, he posted a string of tweets in which he said he was seeking a divorce after Kim attempted to have him "hospitalized." While Kim issued a statement at the time saying she was "powerless" to force her husband into treatment and asked the public for "empathy," the pair spent much of 2020 apart. Kanye has been based at his ranch in Wyoming, while Kim has remained in LA with their four children.
And after weeks of rumors that the pair were on the brink of a split, Kim made the news official last Friday by filing for divorce. She's seeking joint physical and legal custody of their children.
Since then, none of the Kardashian/Jenners have spoken out about the divorce. But Kim has now made a return to social media for the first time since news of the split broke, after two days of uncharacteristic radio silence.
The reality star and business mogul broke her silence to mark best friend Jonathan Cheban's birthday on Sunday.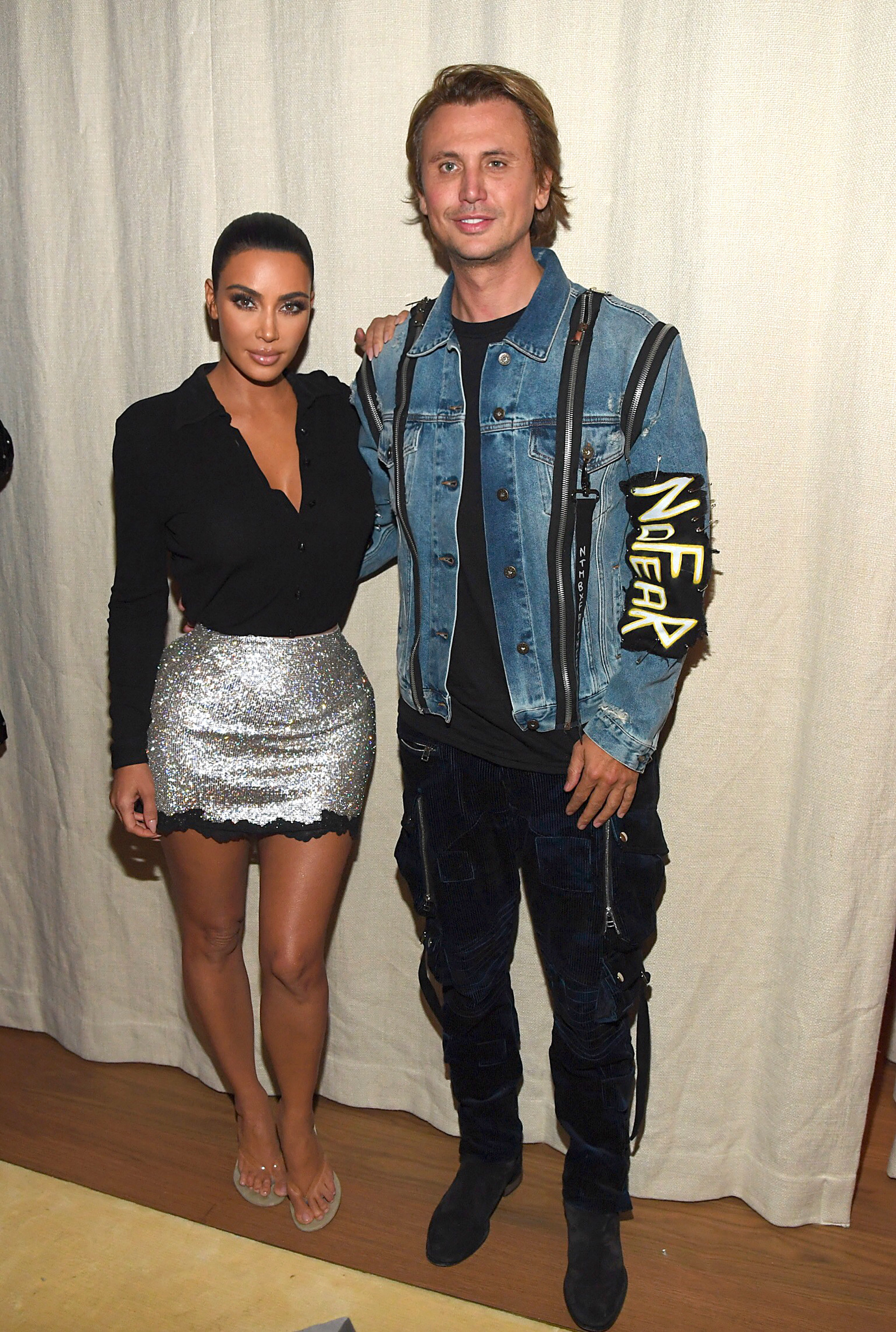 It appears that some of the Kardashians were gathered at Kris Jenner's Palm Springs home for the celebration, with Kim documenting the evening on Instagram. And despite the divorce news, she seemed in pretty high spirits.
Kim kicked off proceedings by zooming in on Kris's pants and shoes which were emblazoned with the Dior logo. "Who makes your outfit?" she asked sarcastically. "It's really hard to tell."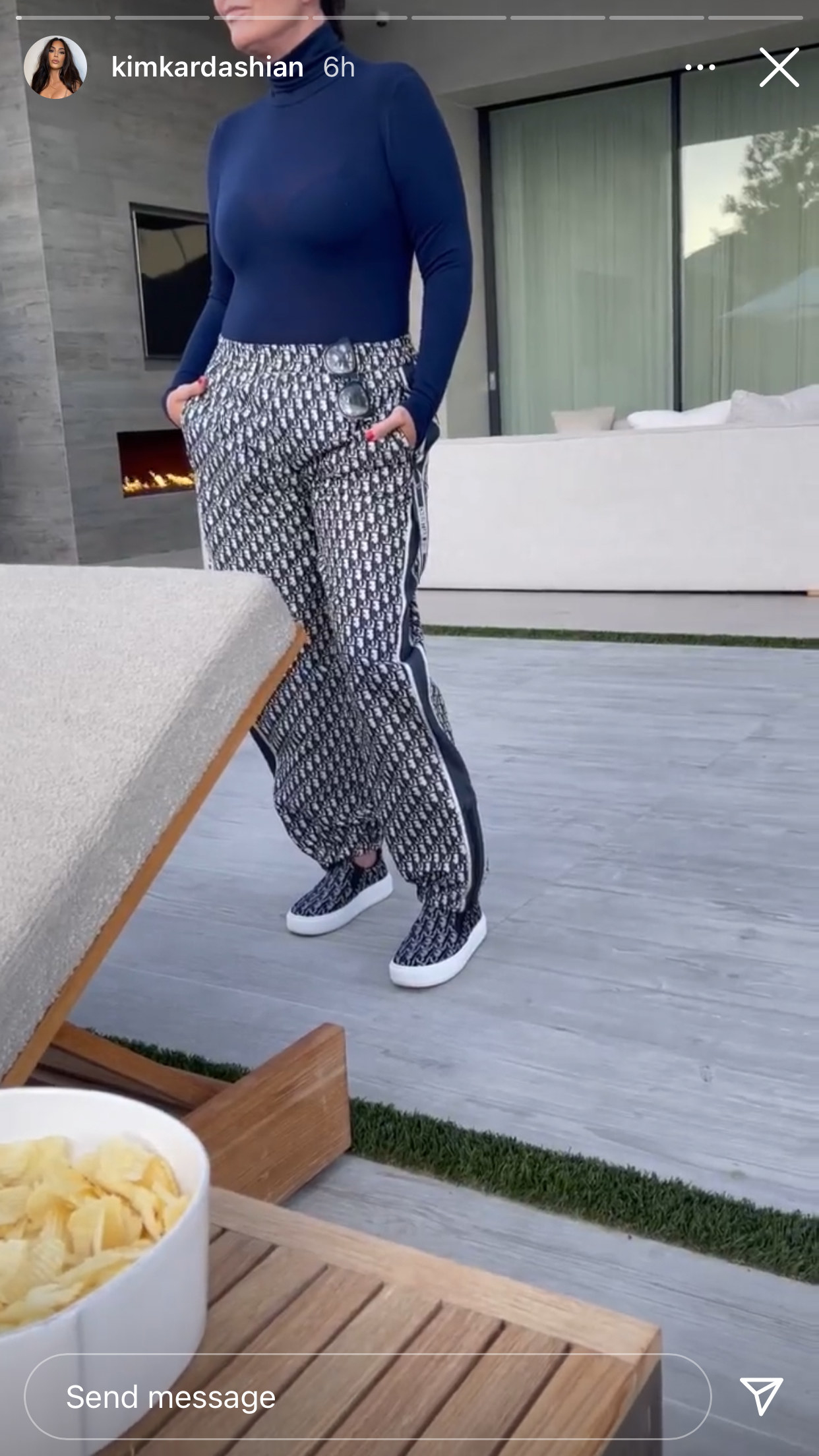 Kim followed this up with a second video of Kris, this time with a glass of vodka in hand, dressed in an equally unsubtle Dior sweater.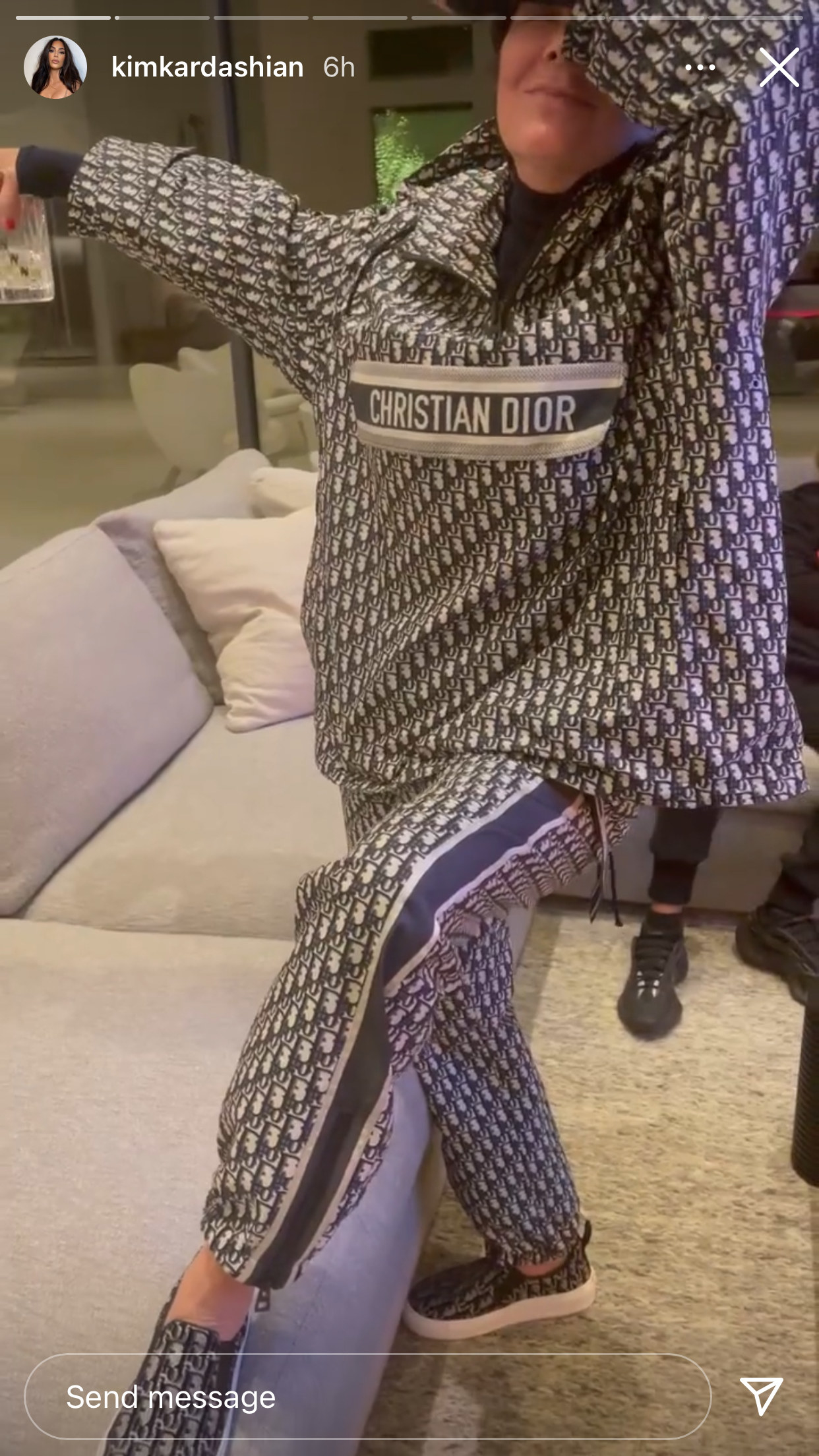 She also posted two videos of the moon, with the song "Somewhere Out There" playing in the background.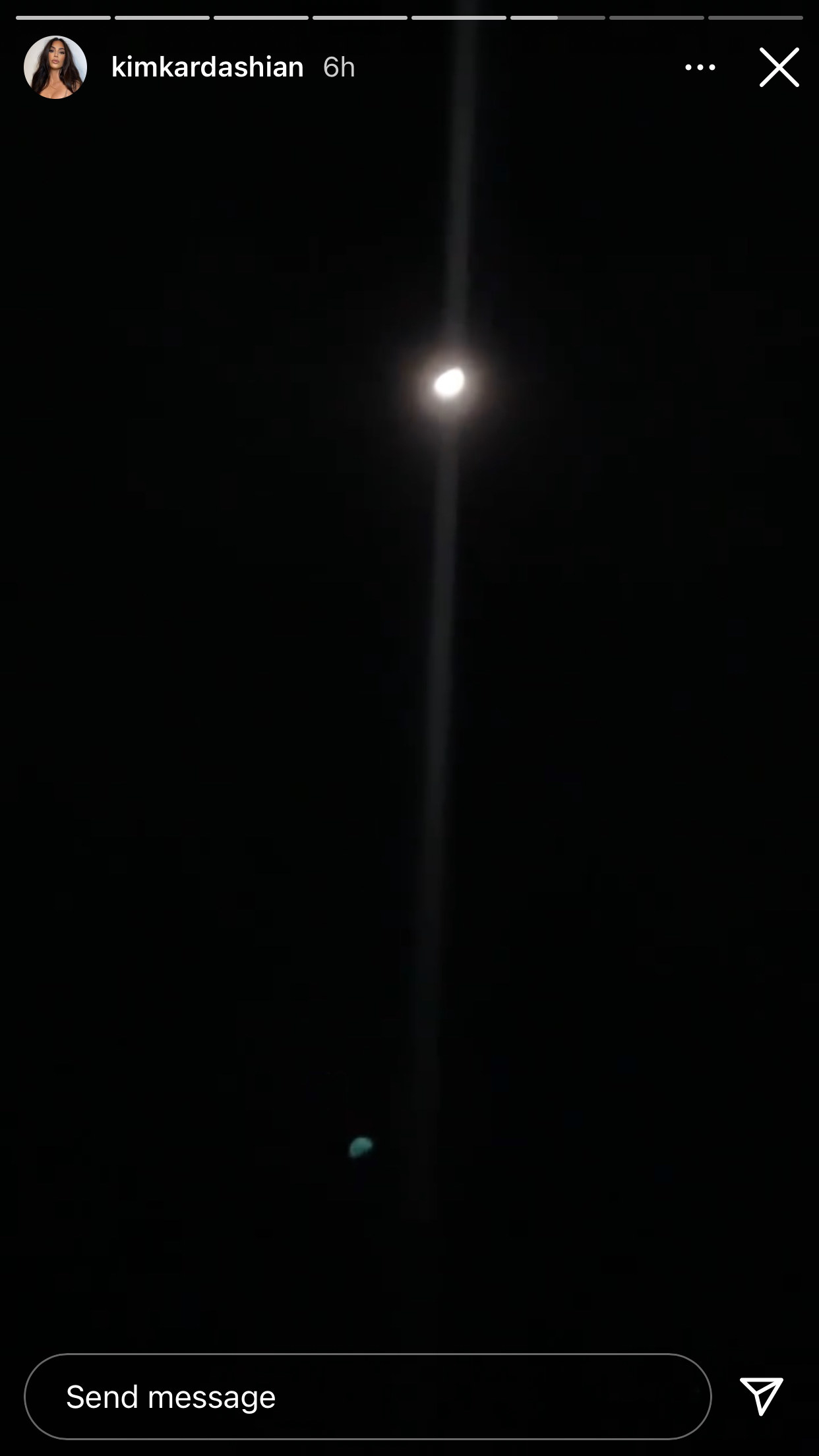 Kim then posted a video of Jonathan's cake, which featured a still from an unforgettable episode of Kourtney and Kim Take Miami where Kourtney accuses Jonathan of being "so far up Kim's ass" before slapping him in the face.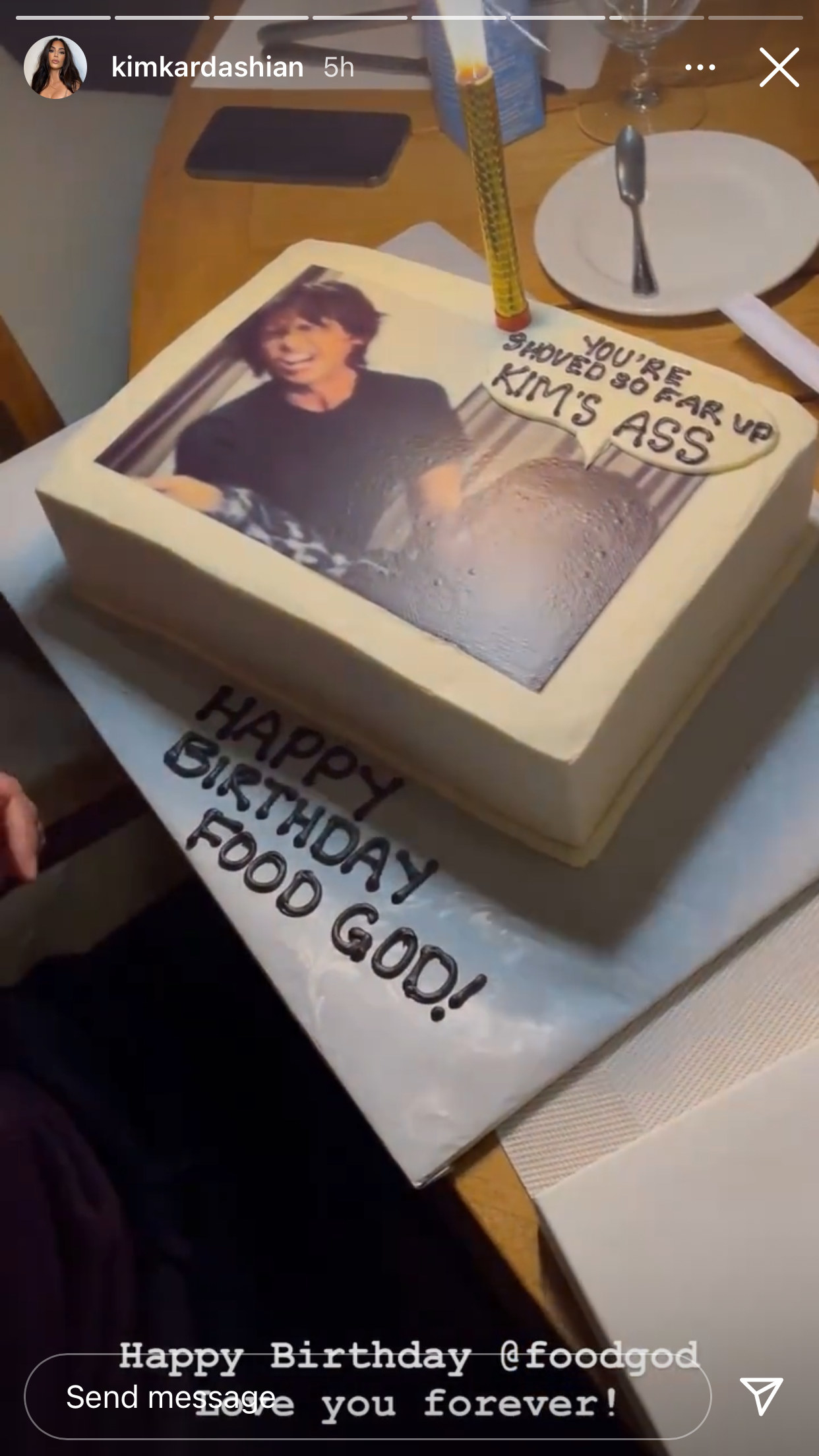 And Kim signed off with a photo of herself and Jonathan from Halloween 2017 when they dressed up as Sonny and Cher.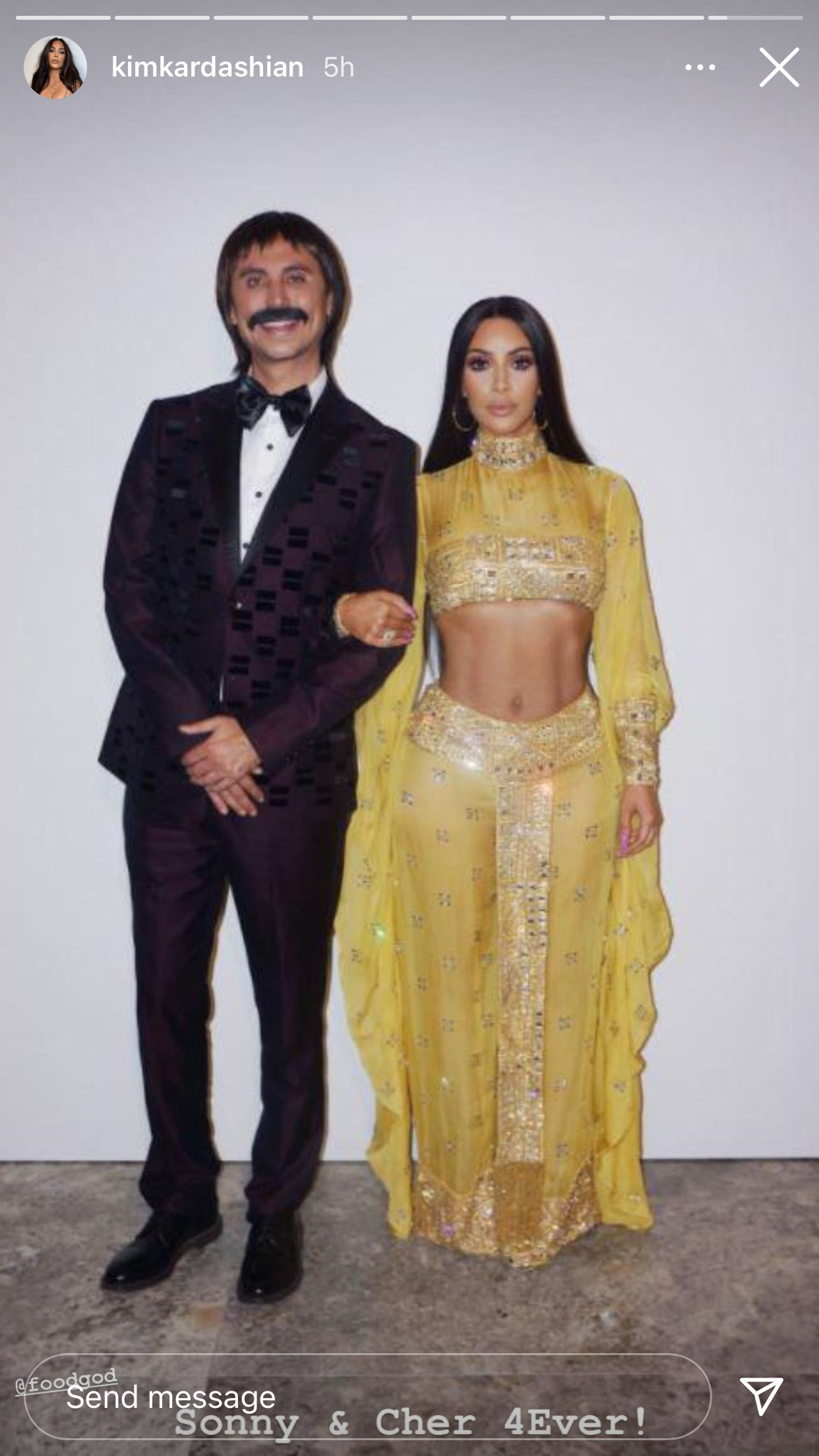 It's unclear whether Kim will speak publicly about the divorce before the return of Keeping Up With the Kardashians next month.