After months of speculation over the state of their marriage, Kim made the news of a split official by filing for divorce last month, citing irreconcilable differences.
In the weeks leading up to the filing, rumors had been swirling that Kim was the one who walked away from her six-year marriage after becoming fed up with the differences between her and Kanye.
"This divorce is happening because Kim has grown up a lot," a source told Page Six in January. "She is serious about taking the bar exam and becoming a lawyer, she is serious about her prison reform campaign. Meanwhile Kanye is talking about running for president and saying other crazy shit, and she's just had enough of it."
And after the split became official, reports suggested that Kim and Kanye's "differing visions" on life and raising their kids were a huge contributing factor in the divorce.
"They have a different vision of the world and how their kids should be raised," a source told People. "What they want in life and for their kids doesn't always match."
These reports were bolstered by comments Kim made back in 2019 when she disclosed that Kanye's religious journey had led to a stricter approach to parenting and huge changes in their household — some of which she wasn't entirely on board with.
Since then, Kim has remained completely silent on the subject of the split, most likely because she's saving all the details for the 20th and final season of Keeping Up With the Kardashians, which returns in two weeks.
But despite not saying anything, Kim has been using social media to communicate her feelings and priorities to fans.
In the two weeks since filing for divorce, she's shared an unprecedented number of family photos — from snaps of North with her new pet and selfies with Saint to a rare picture of Psalm, Kim appears to be making it clear that her kids are at the forefront of her mind as the divorce proceedings get underway.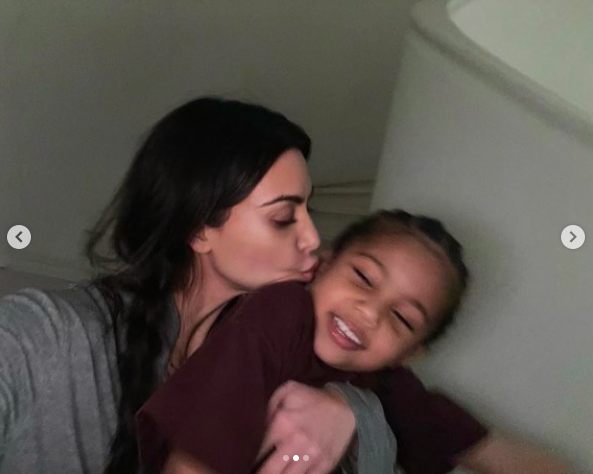 So when she shared several posts that were a direct nod to Kanye, some fans immediately began speculating that the pair might be considering a reunion.
The speculation began on Wednesday, after Kim shared a video of herself on the treadmill. And what was on her feet? Only a pair of Yeezys — Kanye's shoe brand.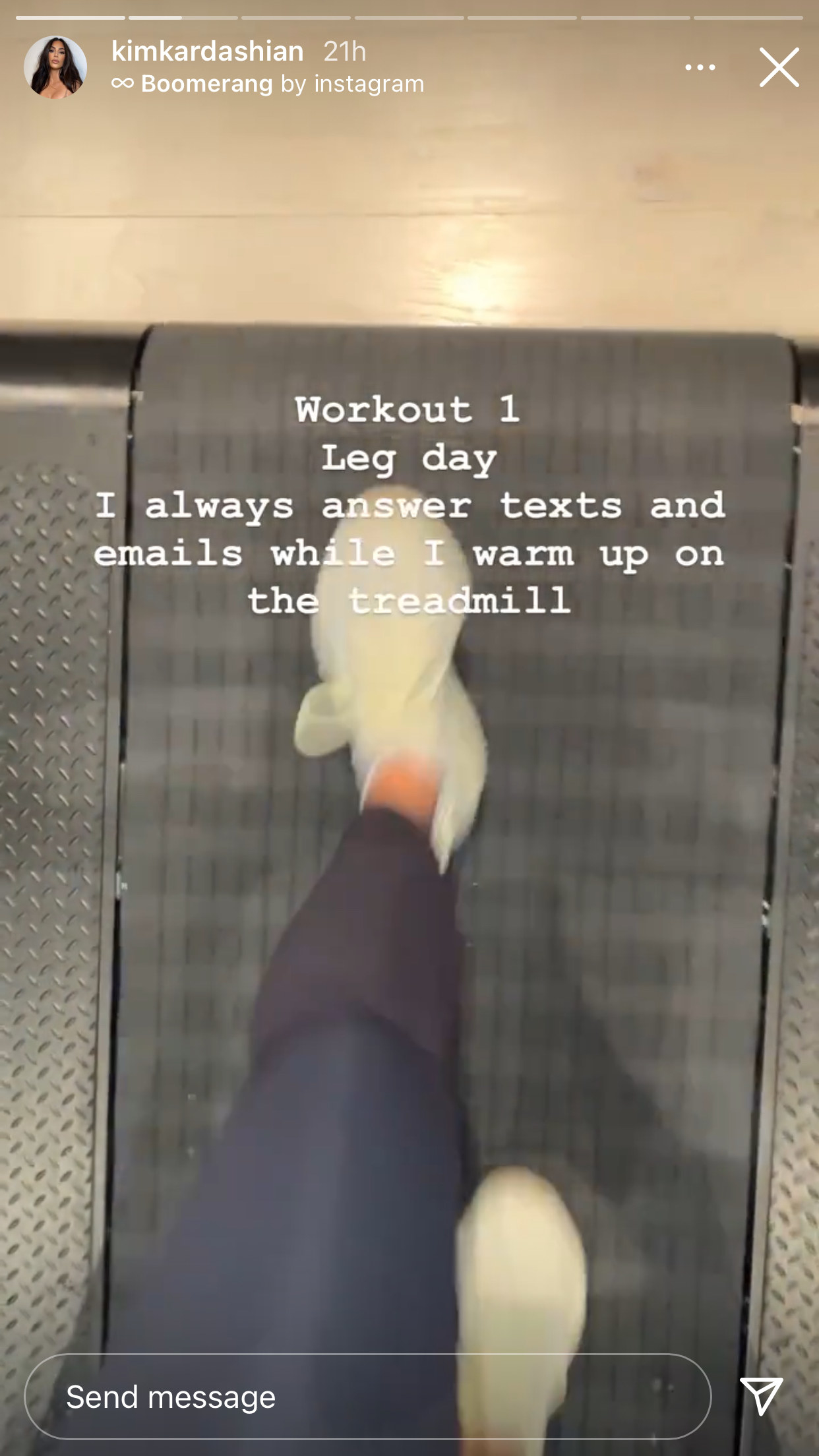 But this didn't seem to be some kind of coincidence. She went on to share two further photos of what looks to be Psalm, her youngest child, wearing another pair.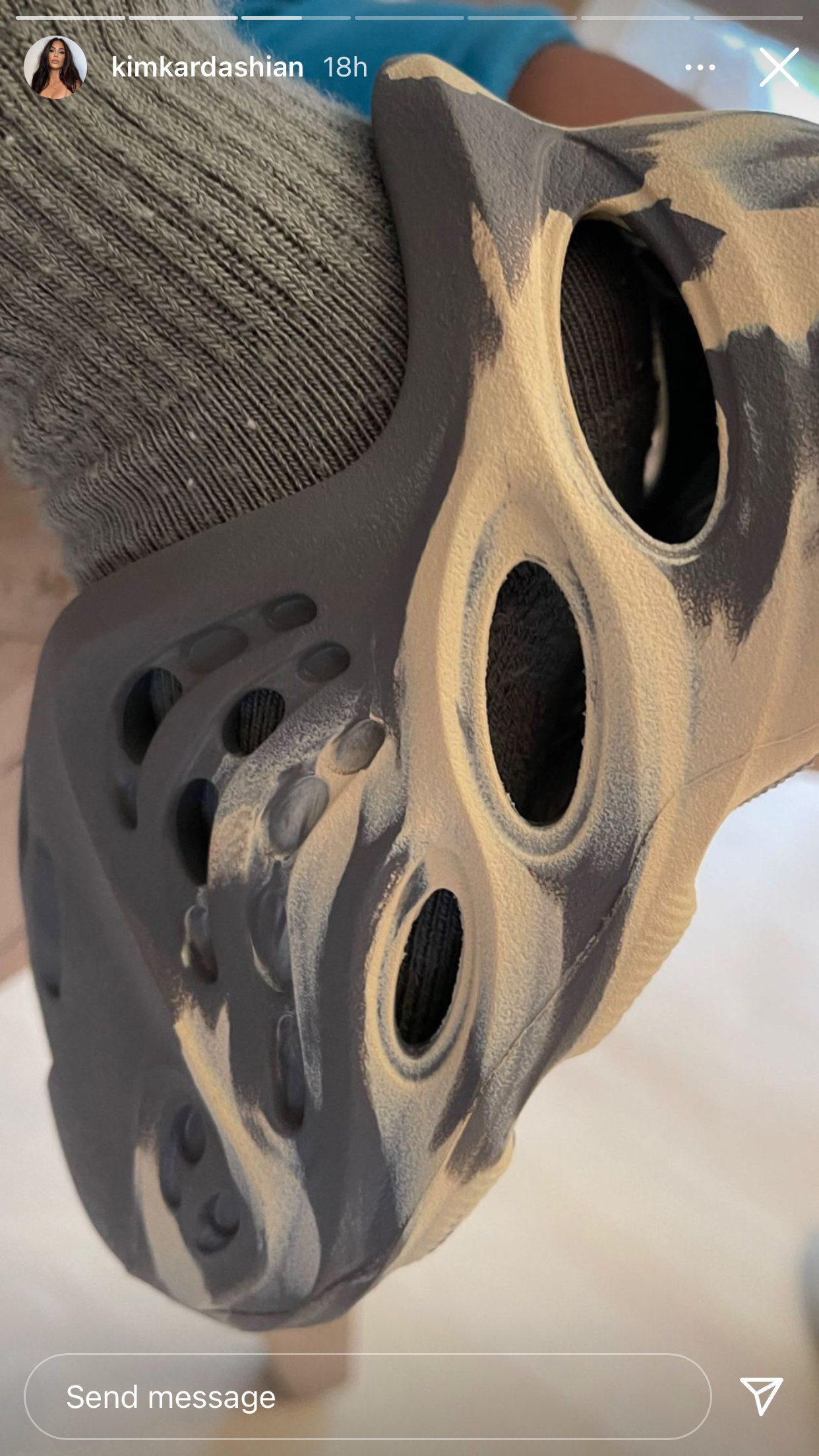 And just in case we were in any doubt over the brand, Kim made sure the photos were super zoomed in to the shoes.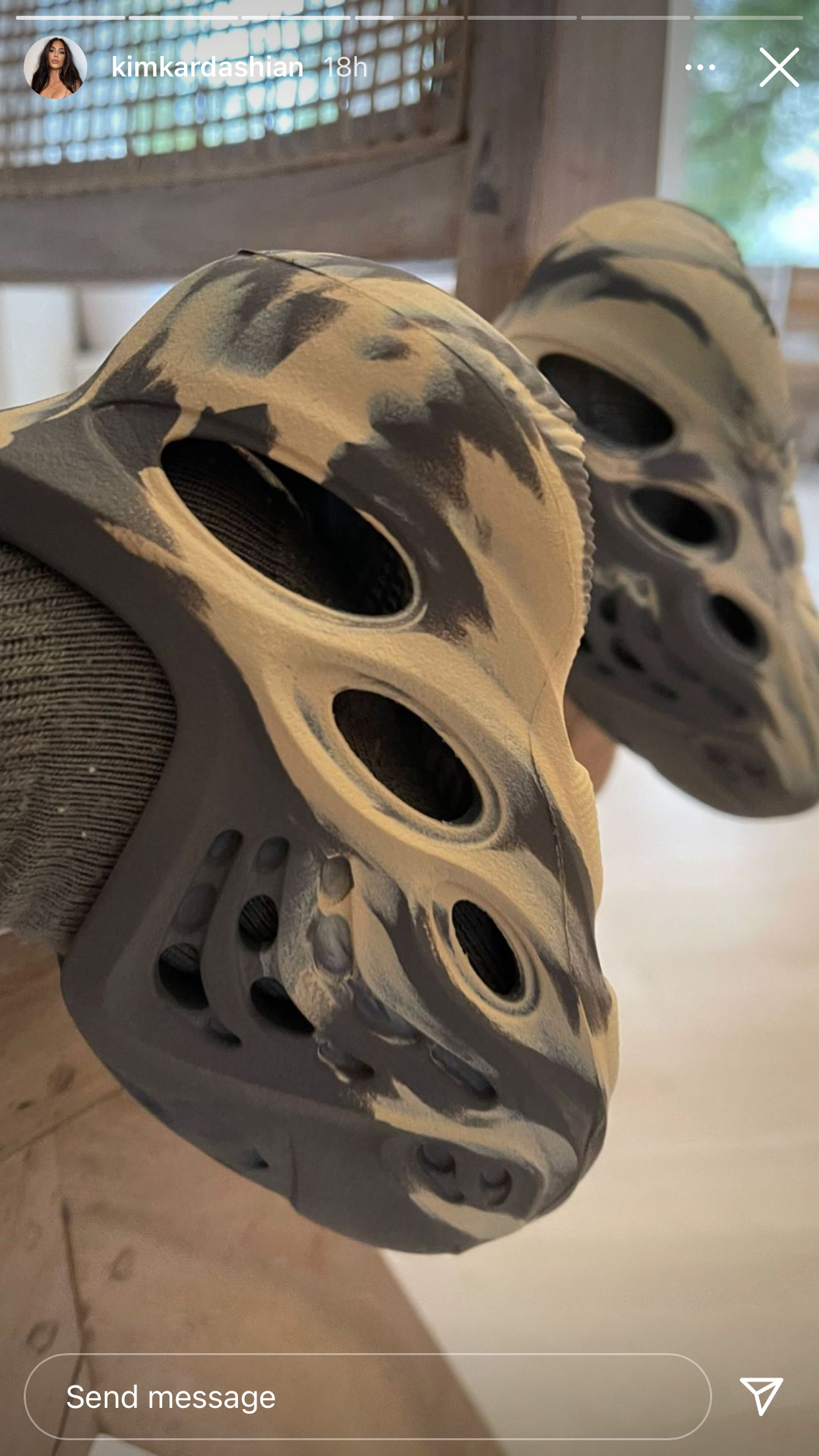 Of course, fans lost their minds and began questioning what this show of support for Kanye could mean. Were the pair reuniting?!
However, sadly this probably isn't the case.
Back in 2018, Kim revealed that Kanye had actually made her a part owner of Yeezy after she turned down a huge business deal that involved promoting a knockoff version of the brand.
"A brand offered me a million dollars to do a post on some of their clothing," Kim said during an appearance on the Pretty Big Deal podcast. "And they typically knock off Yeezy."
"Kanye was like, 'No, babe, I really don't want you to do that,'" she continued. "It's understandable, but that's a lot of money!"
Kim went on to say that she turned the deal down in order to support Kanye, and for Mother's Day that year, he presented her with an envelope.
"I open the envelope and it's a million-dollar check and it was a note saying, 'Thank you for always supporting me and not posting,'" Kim explained. "And then, in the rest of the envelope, it was a contract to be an owner of Yeezy and my percentage."
Later that year, Yeezy would be valued at $1.5 billion, and she still holds the stake in the company today.
So any public alignment Kim has with Yeezy is less a comment on where she stands with Kanye and more about making bank. In fact, the second pair of shoes that Kim posted is due for release at the end of March, so this was clearly a promotional ploy.
This is Kim K, queen of business and marketing, we're talking about after all.