Kim Kardashian is being called out after a clip from a 2012 episode of Keeping Up With the Kardashians showing her seemingly "bragging" to her siblings about how well she handled their father's death resurfaced.
Kim and her three siblings, Kourtney, Khloé, and Rob, were left heartbroken when their father, Robert Kardashian, died within two months of being diagnosed with esophageal cancer in 2003 — just four years before they found global fame on KUWTK.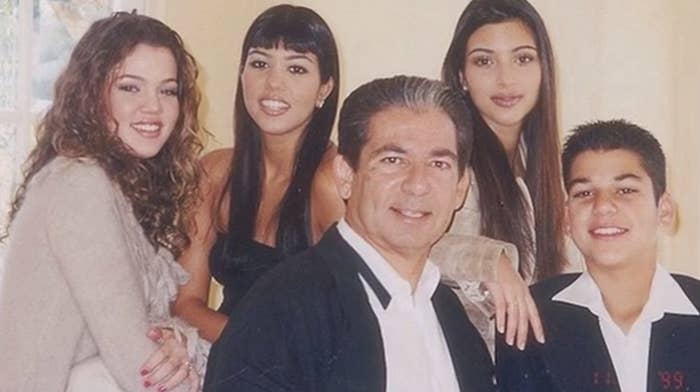 Khloé, in particular, has been vocal about how much she struggled in the wake of their father's death. In fact, she revealed in her 2015 book that she "passed out" with grief at his funeral and had to be "sedated." She also "pulled away" from the family and spent several years partying hard in a bid to cope.
Rob, who was 16 and had been living with Robert for a year before his death, has also spoken about how much it affected him. In fact, during a 2012 episode of KUWTK filmed as he prepared to buy his first home, Rob broke down over lacking a male role model to help guide him through the process.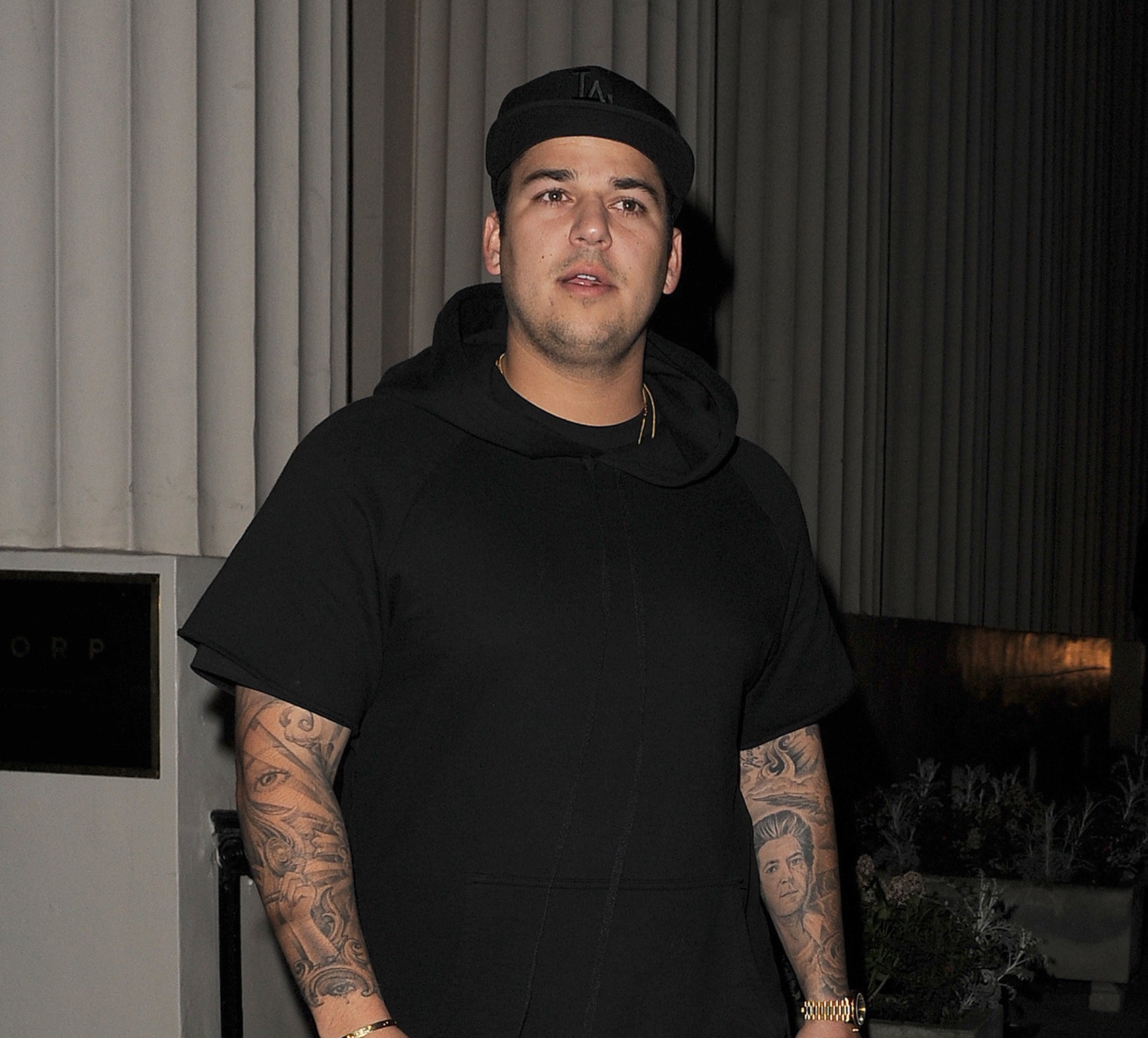 And the subject of Robert's death was the focal point of a group family therapy session in KUWTK's seventh season.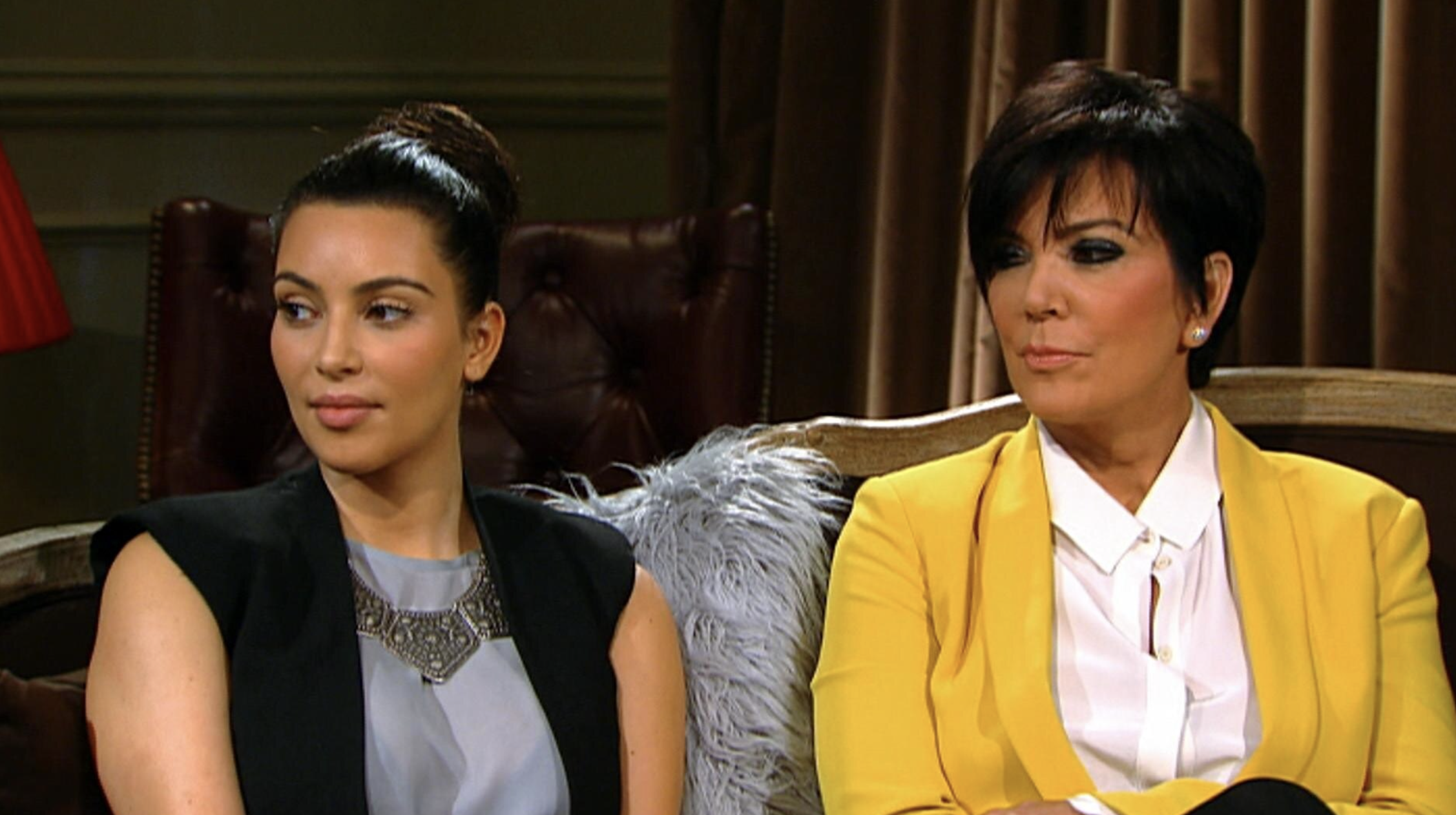 The therapy session came about after Kim and her sisters clashed over her wanting to break away from them and explore other solo business ventures. Rob, meanwhile, felt frustrated at Kim's lack of support of his own attempts to build a career.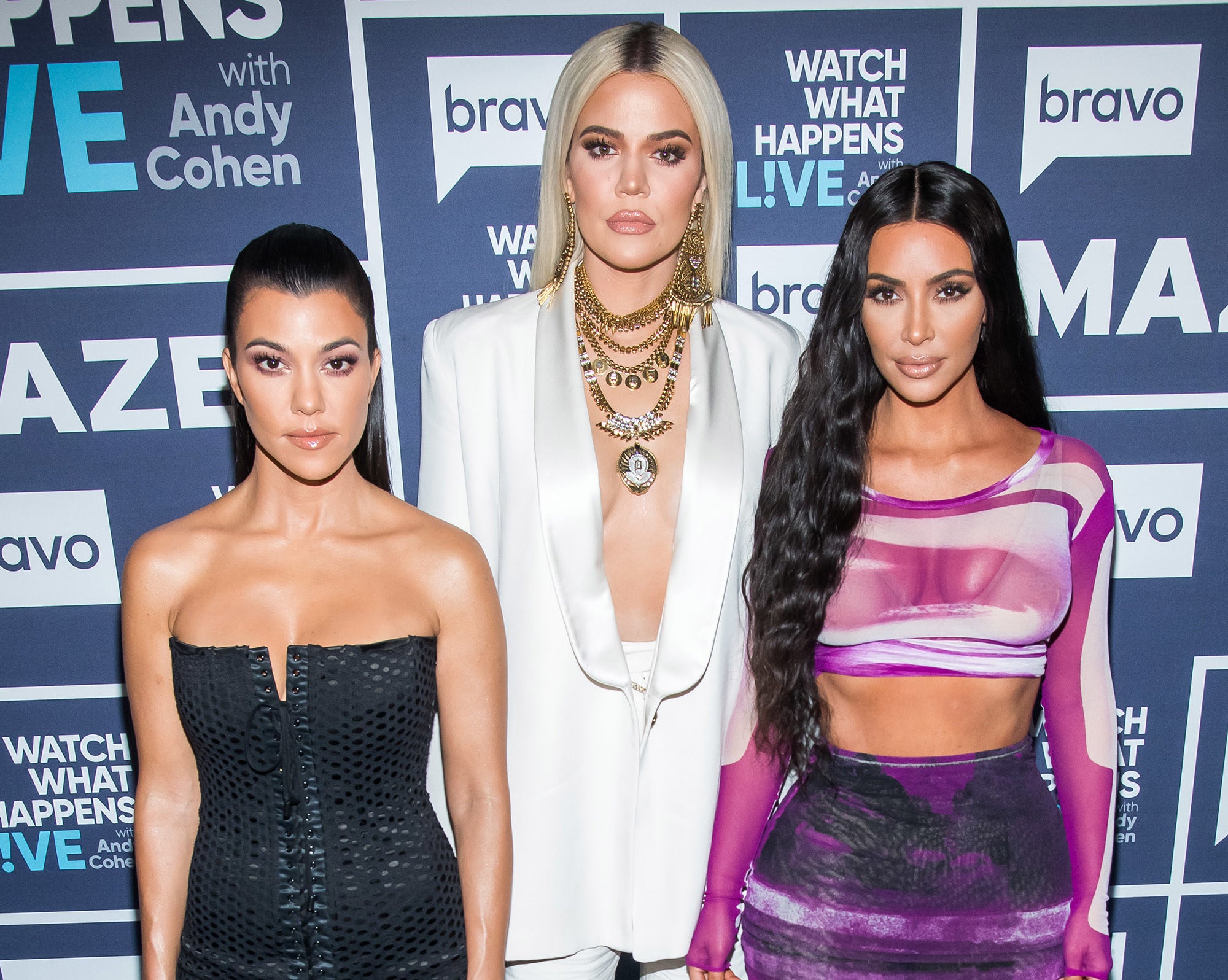 "I think when someone's sick, you've gotta do what you've gotta do and take care of them," Kim responds in the clip, posted by @KardashQuotes. "I think I handled it really well. I spoke at his funeral. I don't think any of them would've been able to."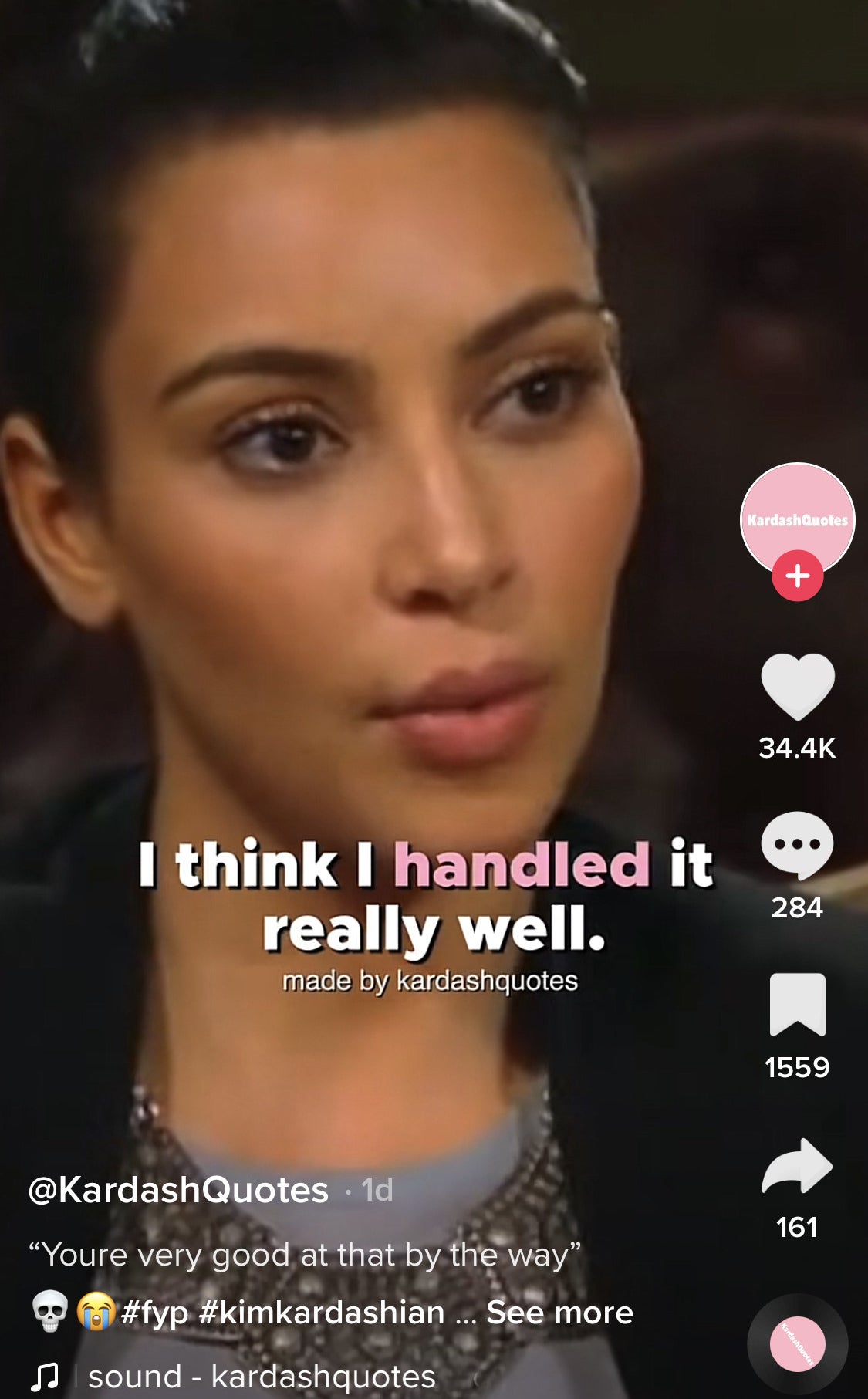 At this point, Khloé smirks and rolls her eyes as Rob gestures to her.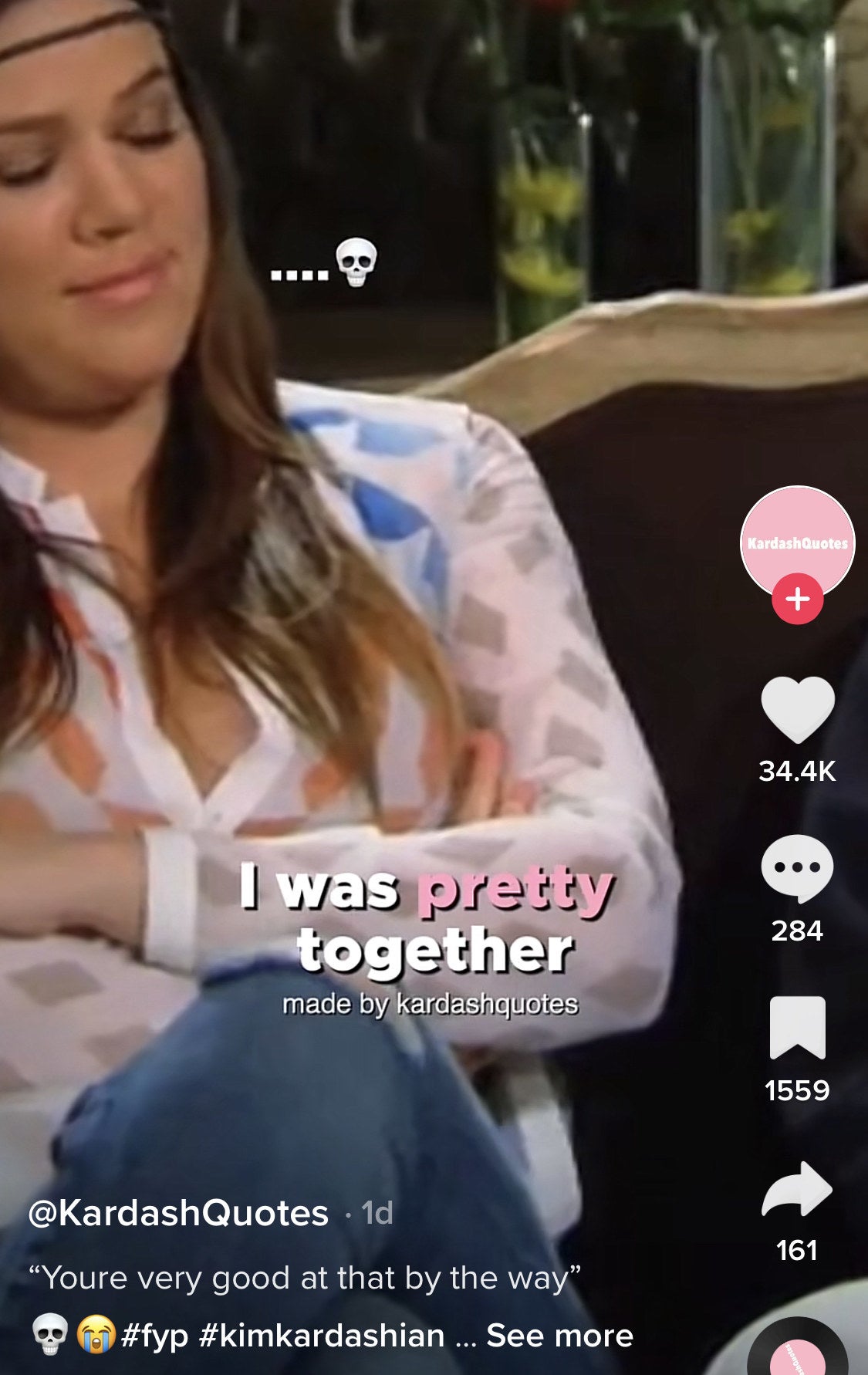 "I was pretty together," Kim continues. "I worked in his office. I was, like, the last one working at his office at that point."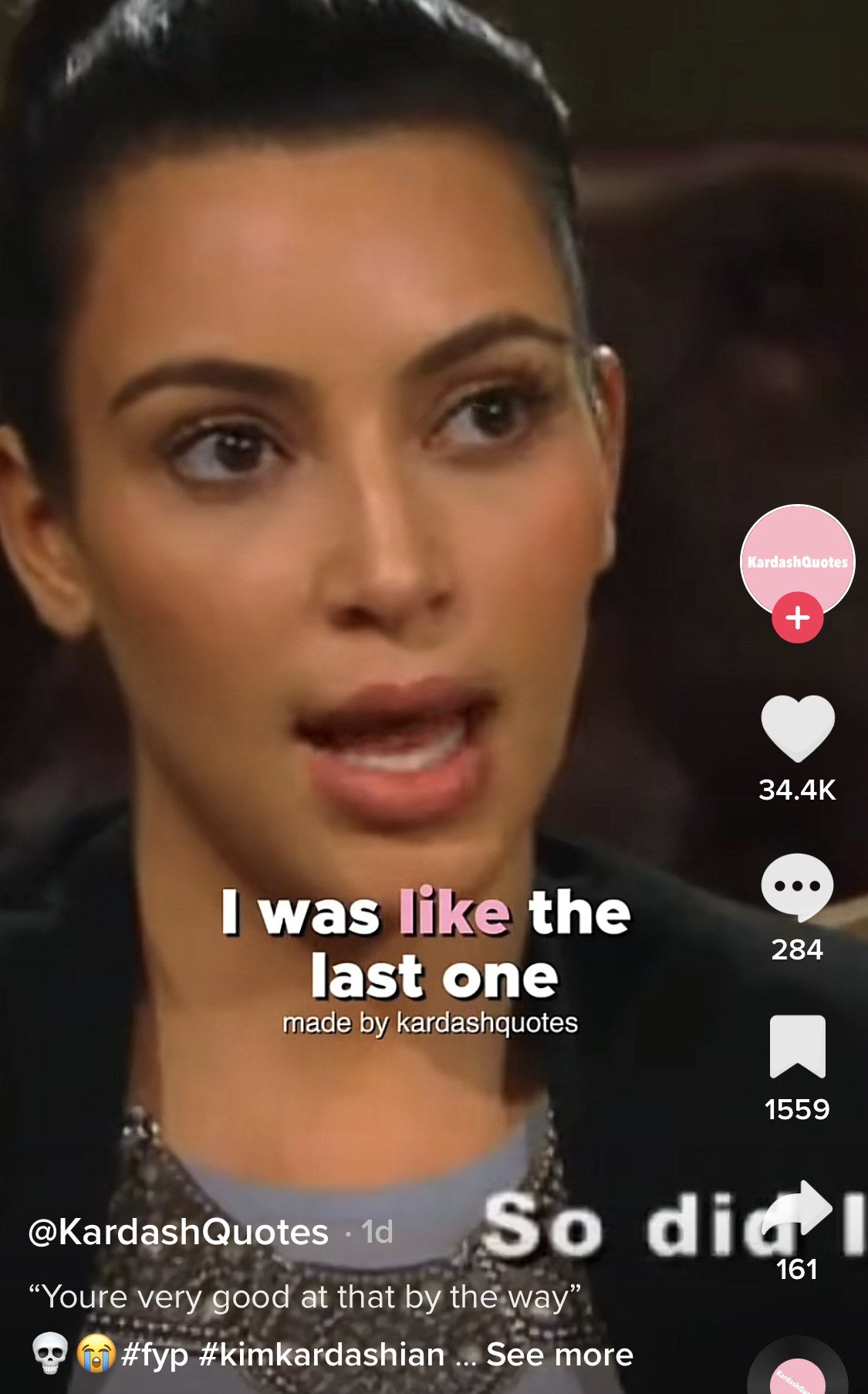 Khloé interjects, "I was working there too."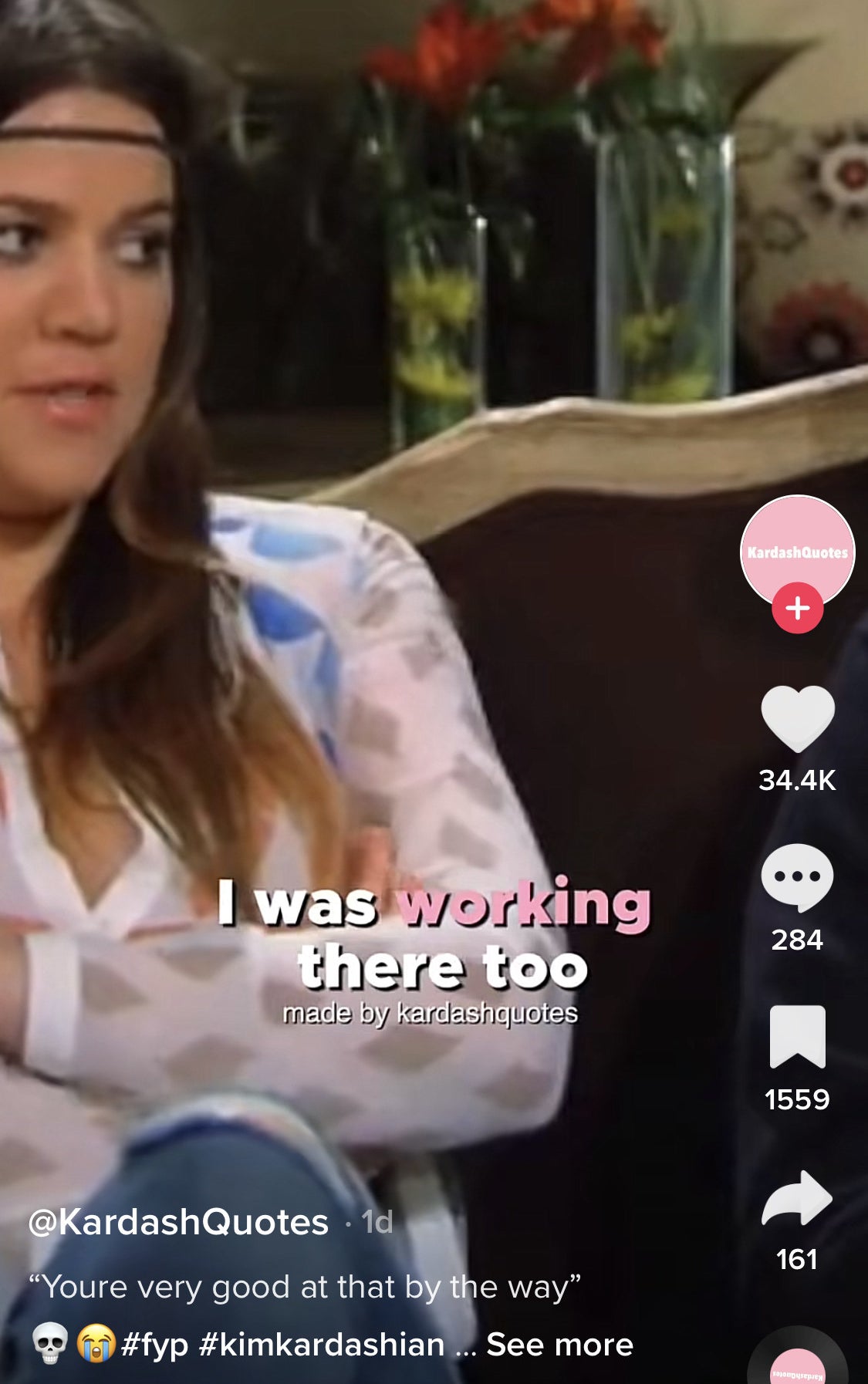 Kim responds, "At the time he died, I think it was just me." Khloé then fires back, "I was there too."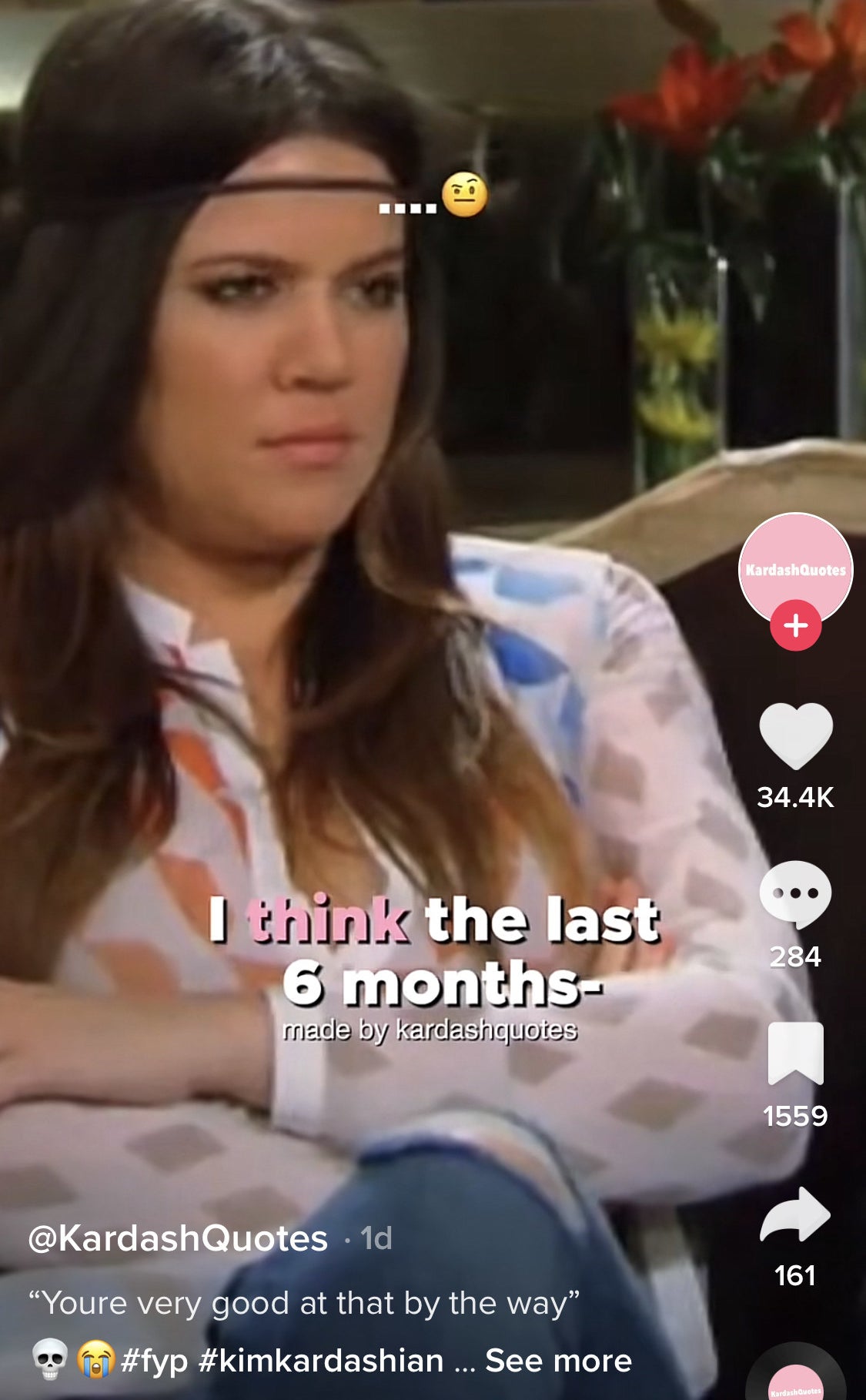 "Oh," Kim says, "I don't remember. But I don't... 'cause I would always leave to bring him lunch, so I really don't remember that."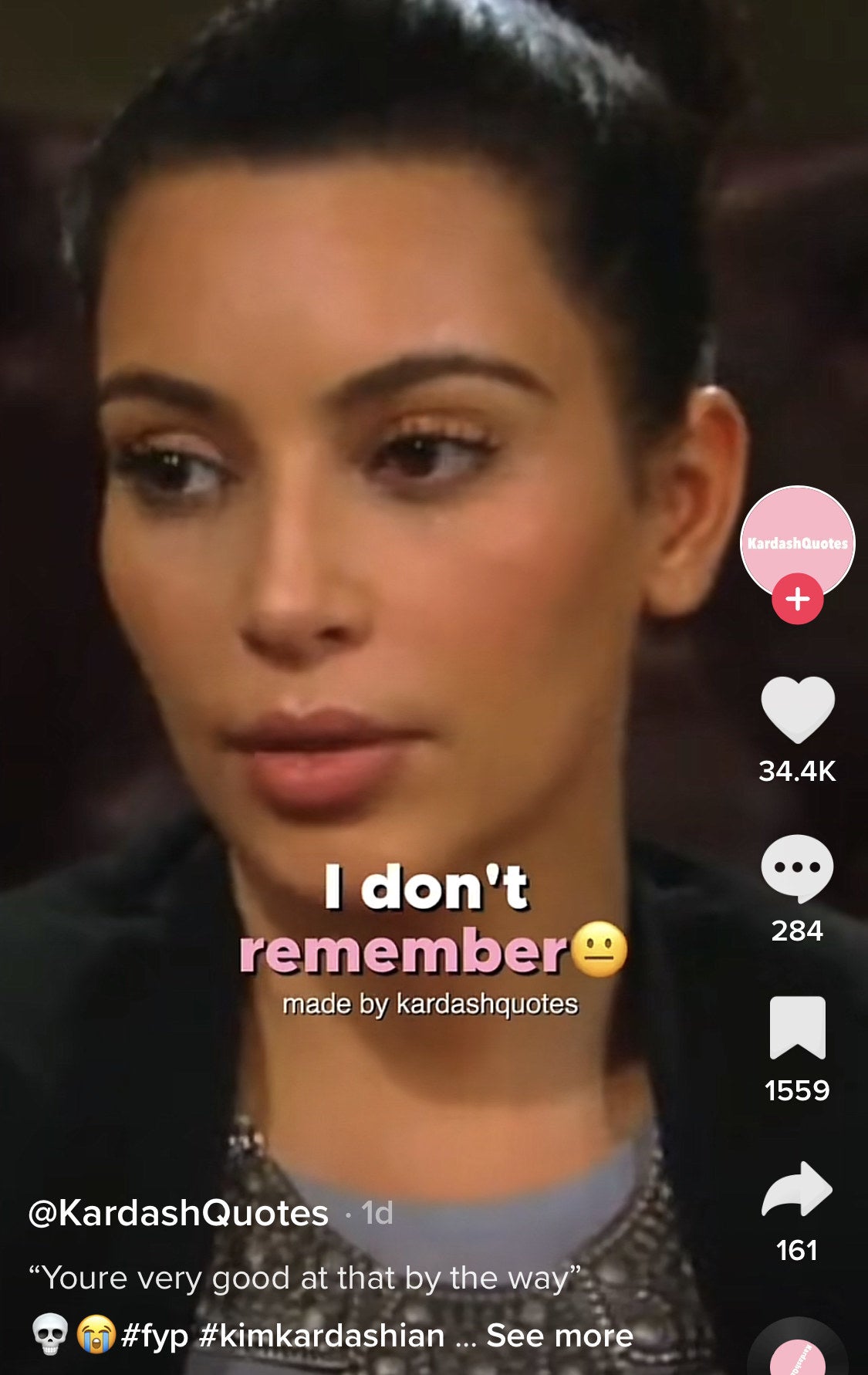 Khloé goes on to ask why Kim would try to "take away" from her experience before Kim responds, "I don't remember it. I'm not taking it away, I just don't remember you working there."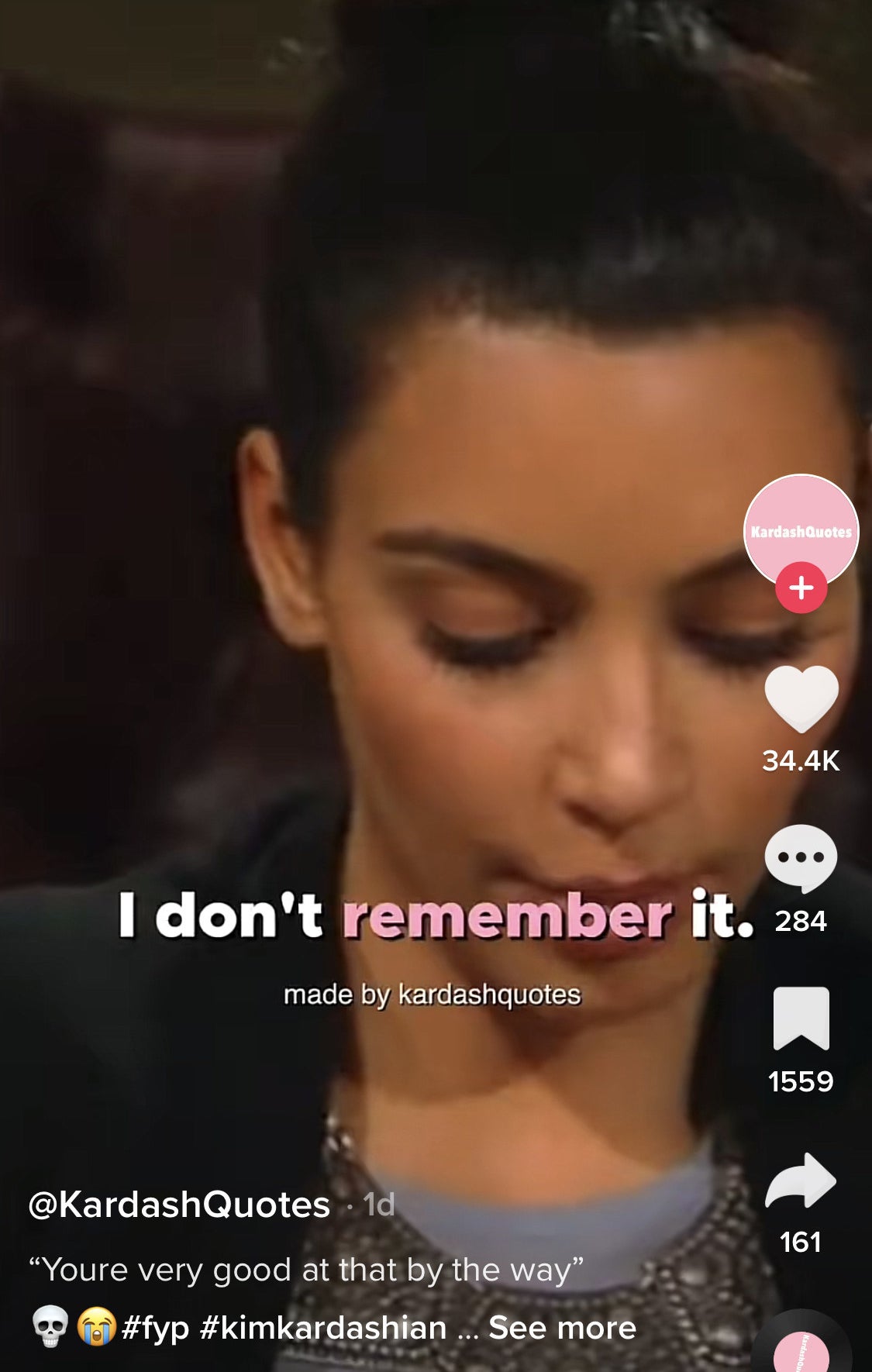 Rob, looking visibly annoyed, then tells Kim, "You're very good at that by the way."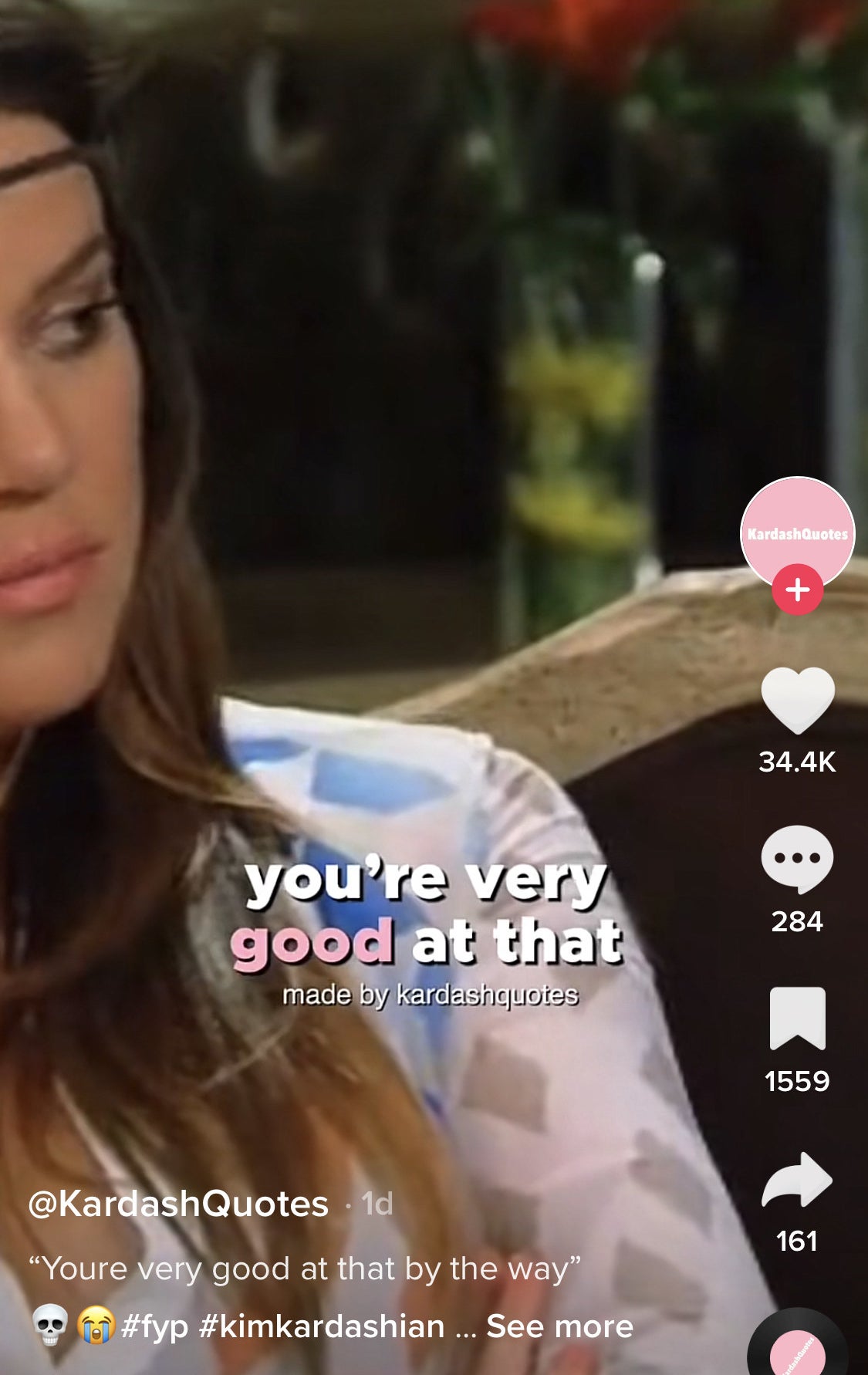 Ignoring Rob entirely, Kim reasserts that she and Khloé "never worked together at the same time." Khloé responds, "I never said we worked together."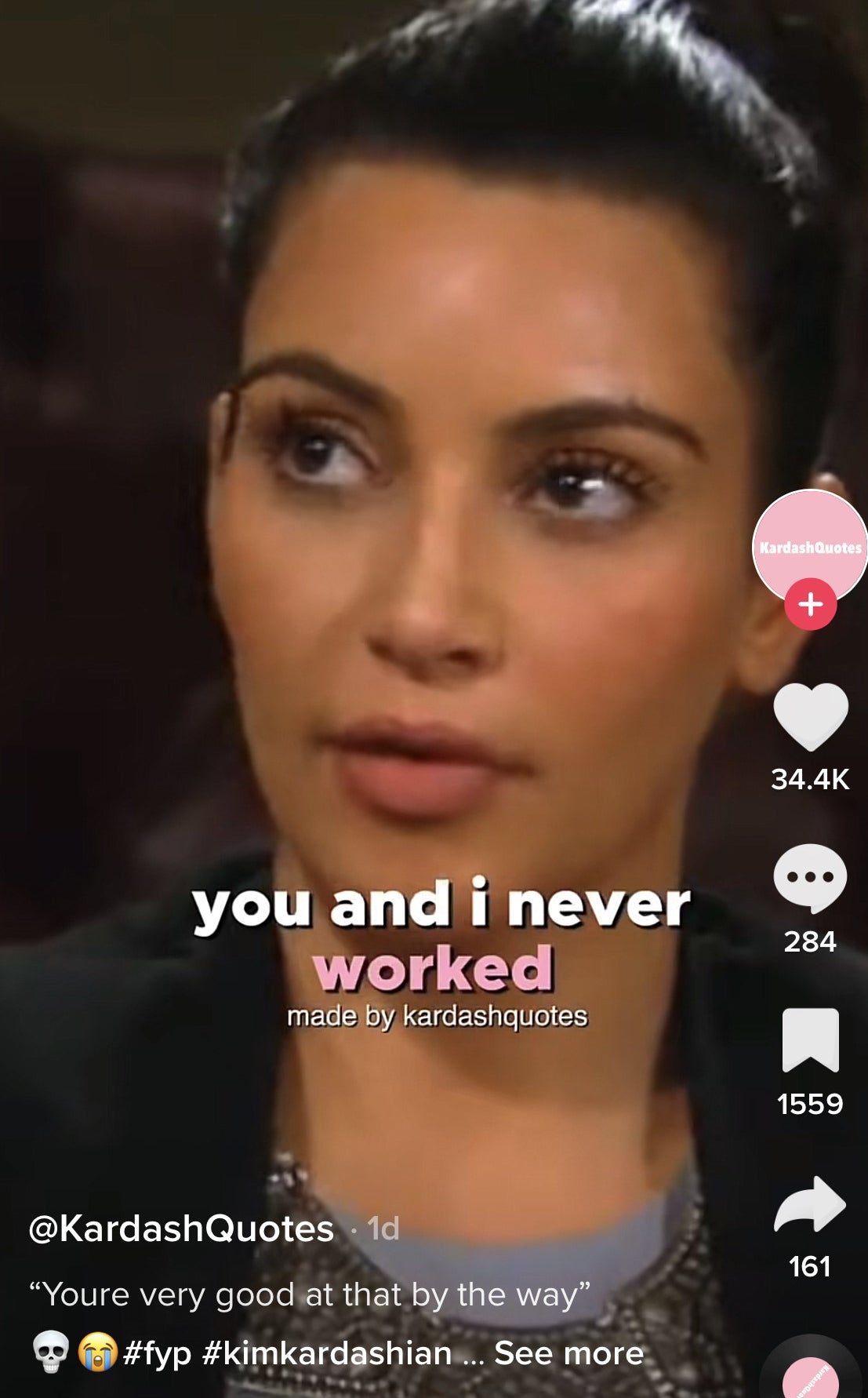 The clip immediately sparked conversation online, with people calling Kim out for dismissing her siblings' feelings.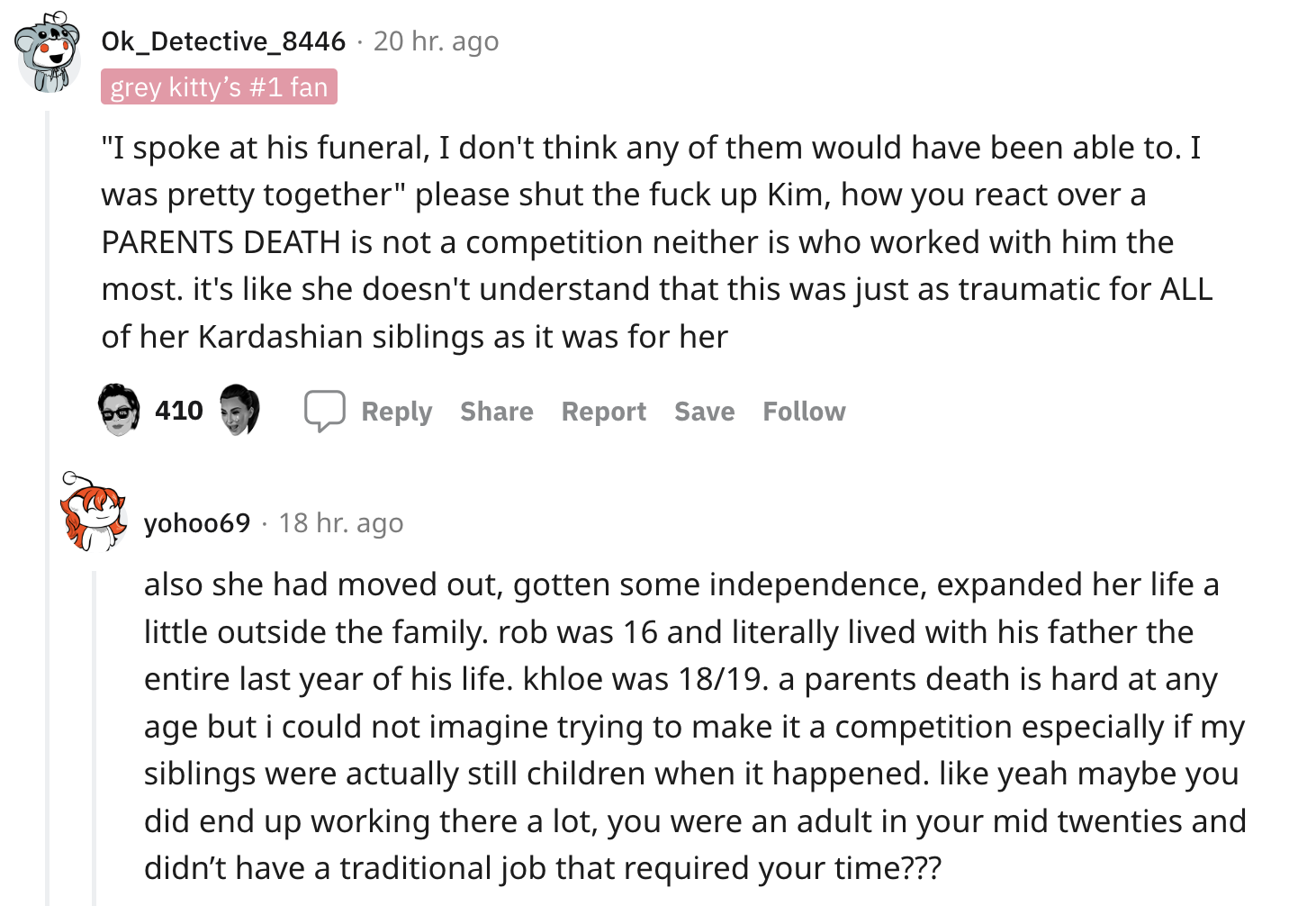 Others said they found Kim's implication that she had done a "better job" at grieving than her siblings uncomfortable.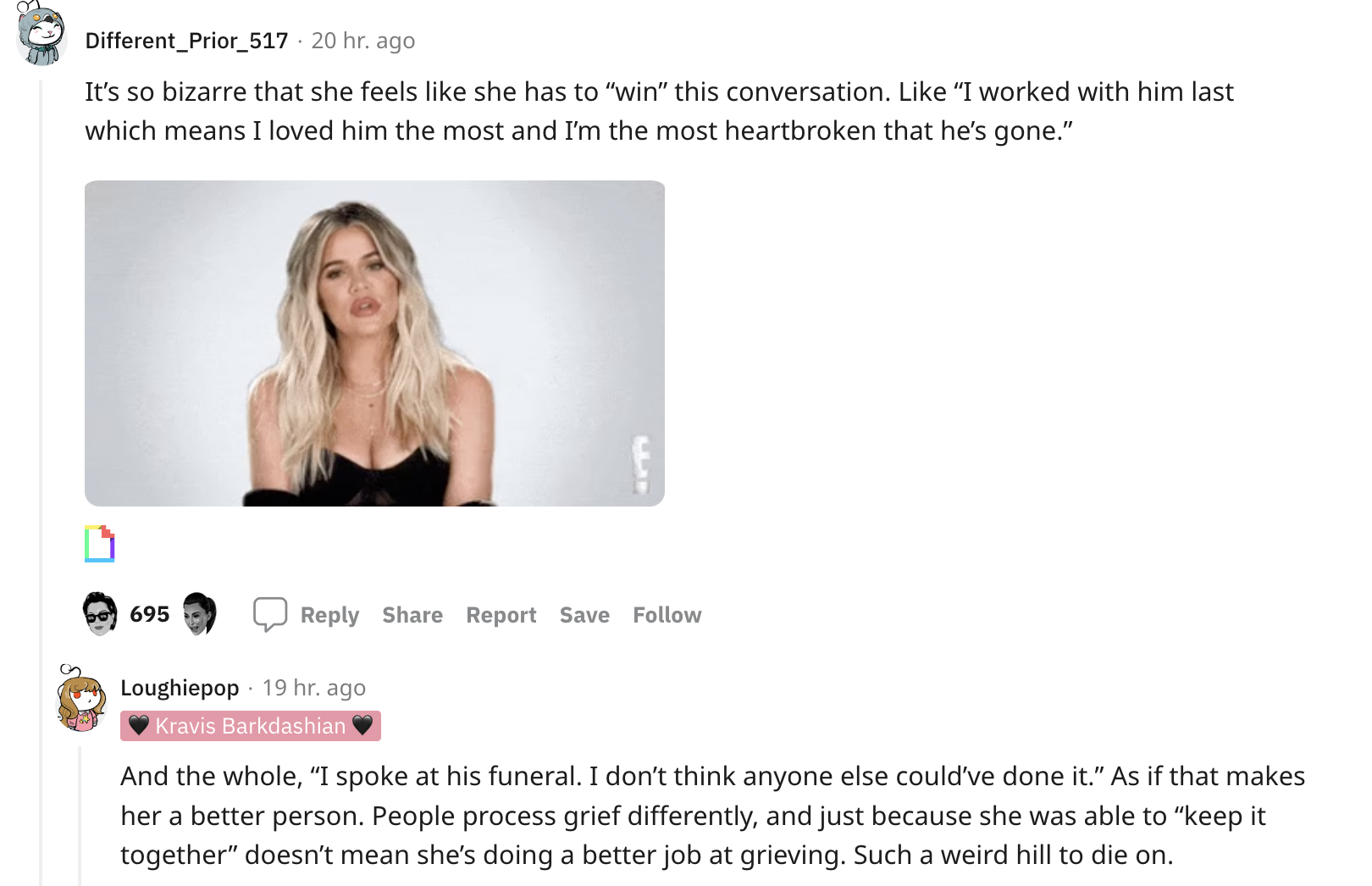 Some focused in on Kim's comments to Khloé about bringing their father lunch and said it was another example of her competing with her siblings and minimizing their experiences.


And several more drew comparisons between Kim's comments here and those made during her 2020 interview on My Next Guest Needs No Introduction with David Letterman. During the interview, she addressed her 2016 Paris robbery and said she handled it better than her siblings would have.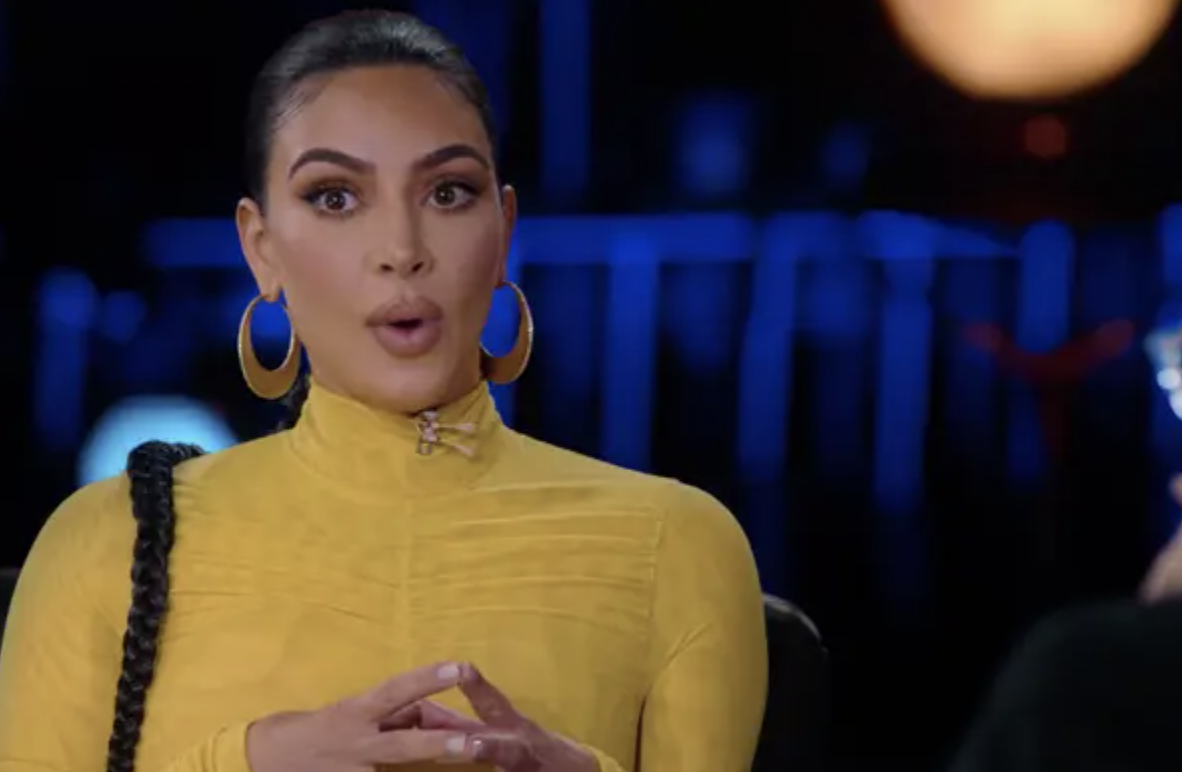 "I'm totally fine, I really am," Kim says after reflecting on the trauma. "I remember calling all my sisters from the car, we were on a conference call. I said, 'Guys, just thank God that was me. I am very mentally strong, and that would have fucked all of your lives up for the rest of your life.'"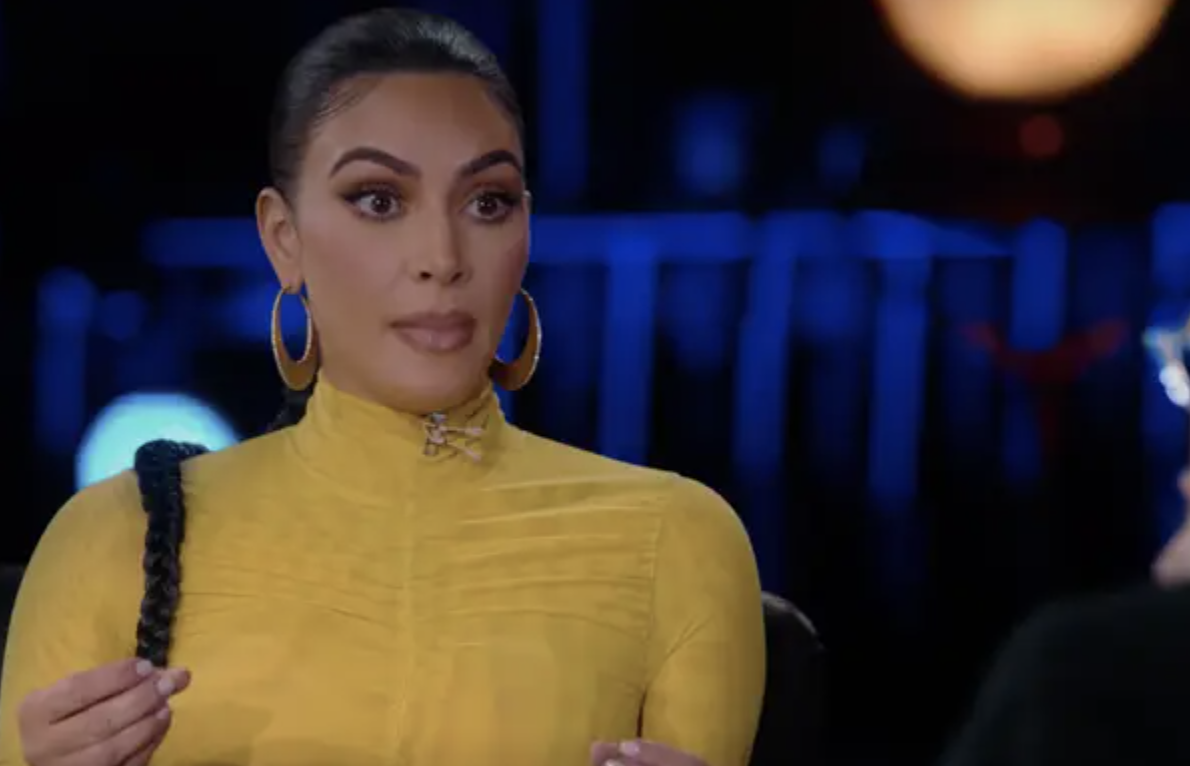 Many people said the sense of competition here was as present and uncomfortable as in the therapy session comments made eight years previously.

Interestingly, though, the clip also exposes just how much the family's dynamics have evolved in the years since the episode was filmed.
Some people drew attention to the tension between Kim and Rob in particular. Her branding him as "lazy" has been a recurrent theme in their strained relationship over the years.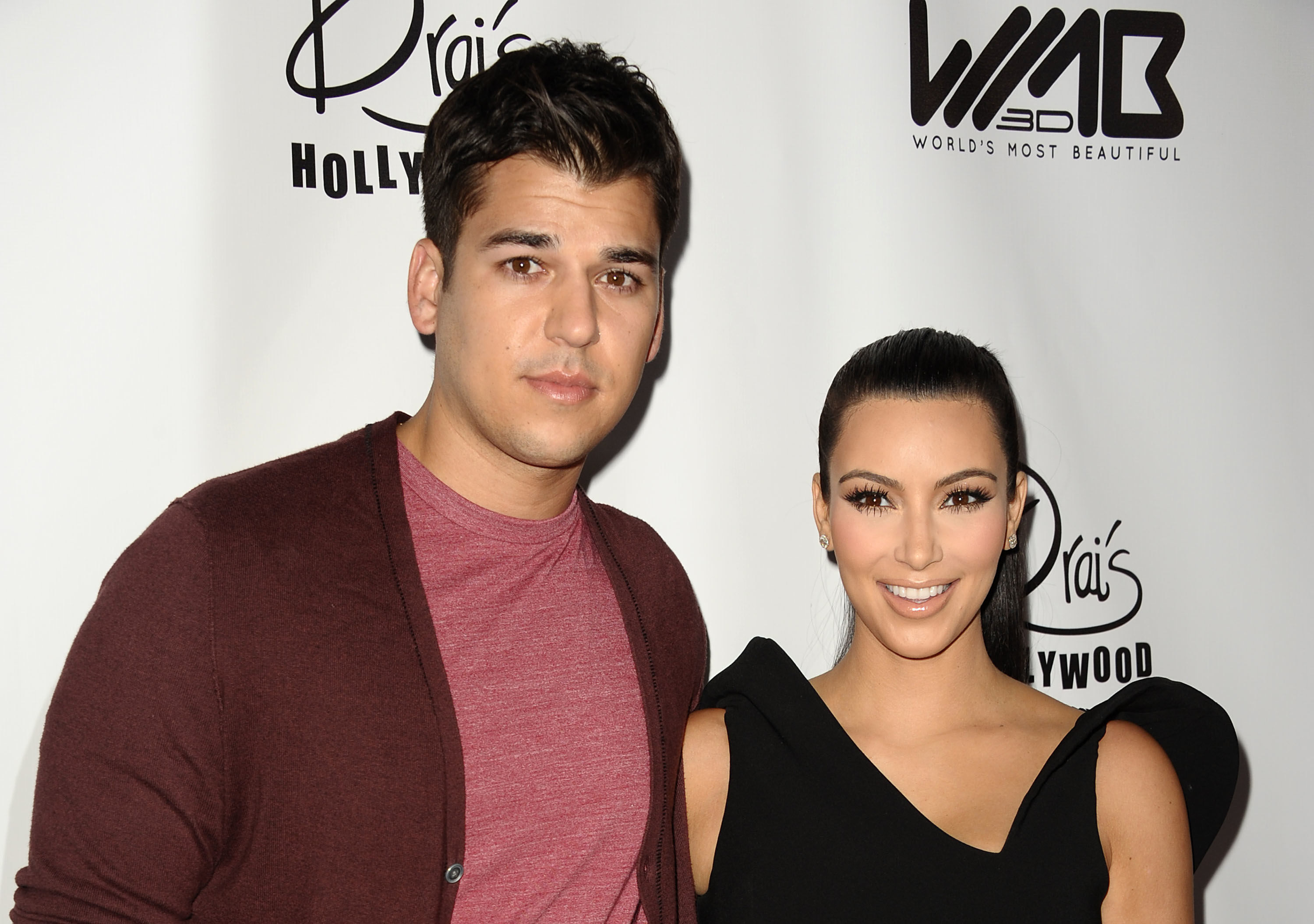 During one episode filmed less than a year before the therapy session occurred, Kim mocked her brother for not having a clear career path. "You're a loser, Rob," she says. "Even Kendall [then 15] earns more than you. Get a job, Rob."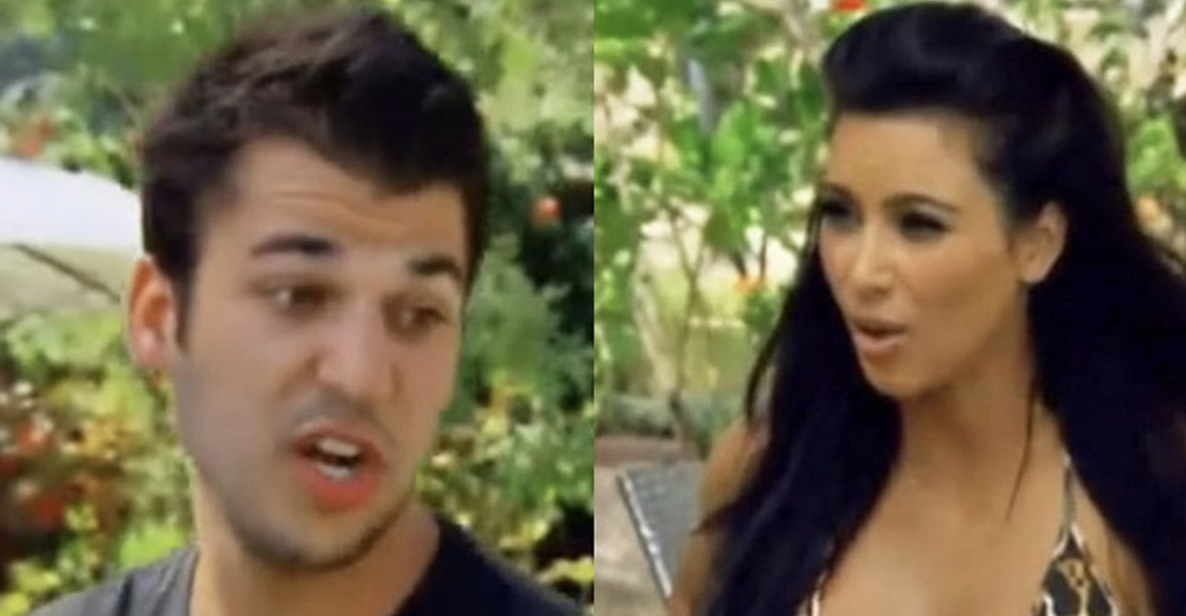 In another episode, filmed in 2015 when Rob was dealing with severe mental health issues, Kim was firm in her belief that Rob was unmotivated and coddled by his family and urged Kris Jenner to cut him off.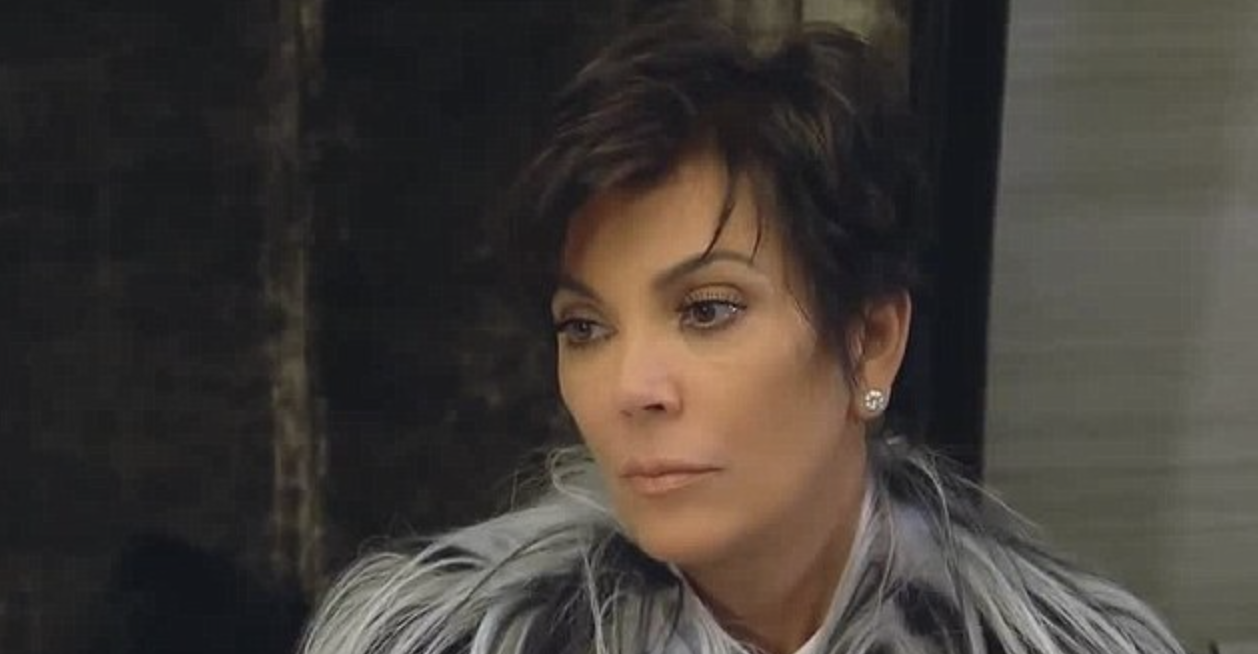 "I think that now what we have to do is everyone back off. Everyone licks Rob's ass and does whatever he says," she says. "And at some point you have to give it up! We all make his life so easy. Like, this is pathetic. We're not going to cater to him anymore."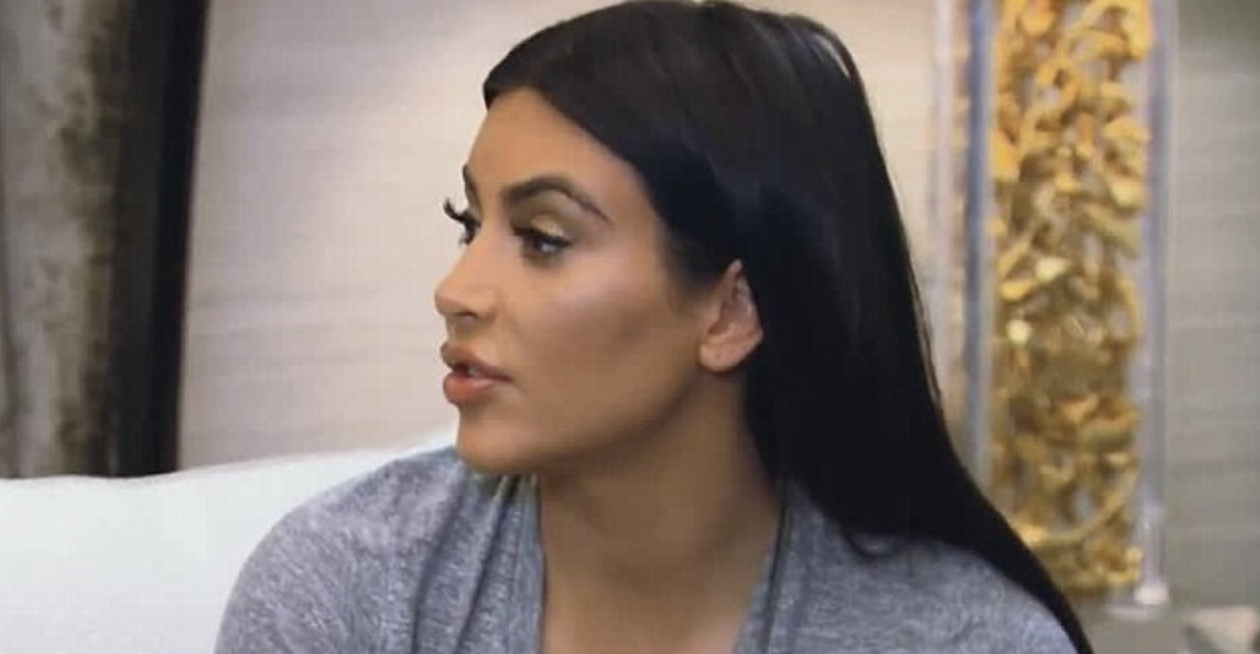 Months later, Rob shared a screenshot of Rosamund Pike in character as Amy Dunne from Gone Girl, covered in blood. "This is my sister kim, the bitch from Gone Girl," he captioned the image.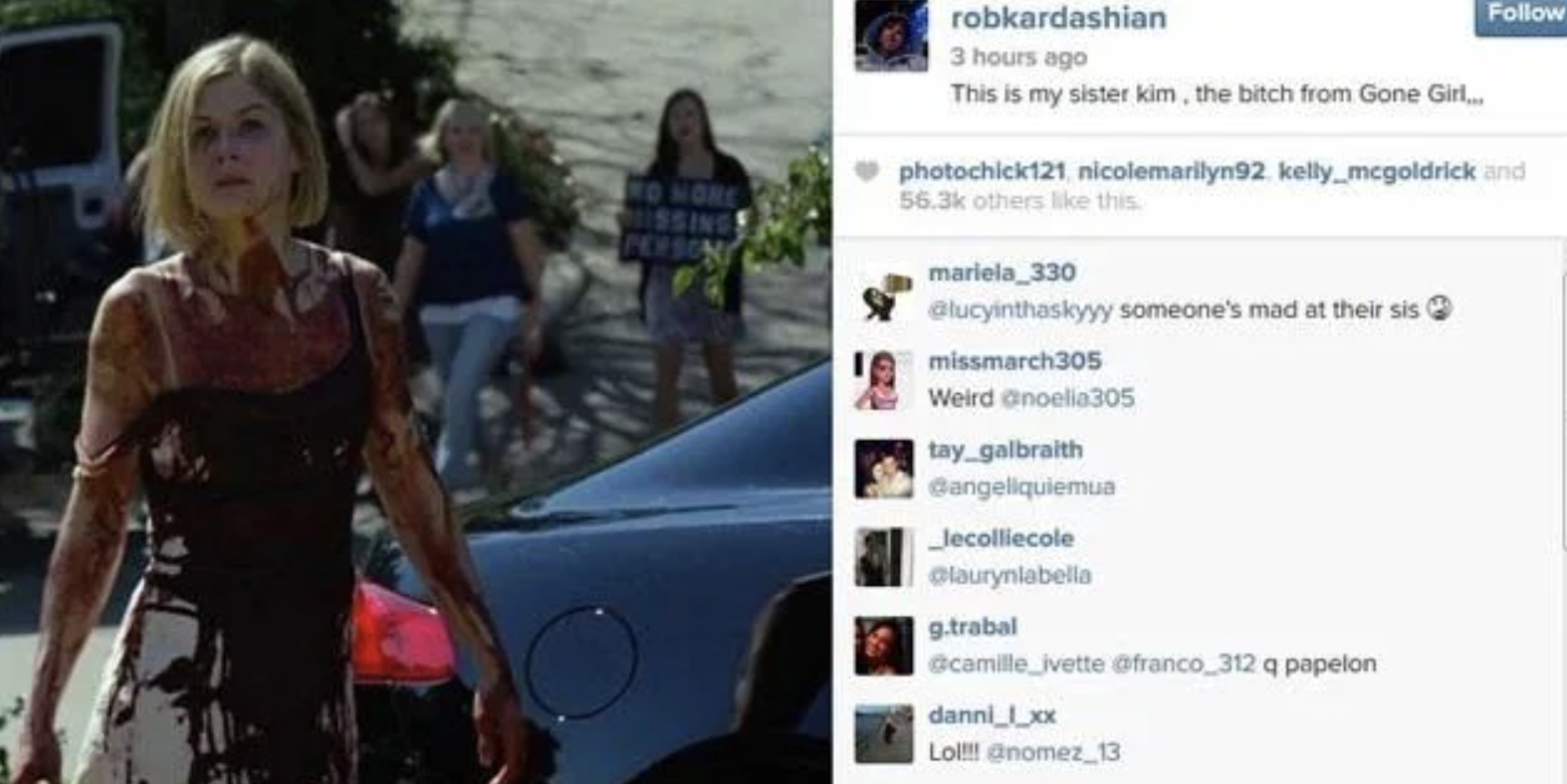 At the time it was reported that the post was triggered by Kim telling him he needed to "get out of his funk" as he struggled with mental health issues and weight gain.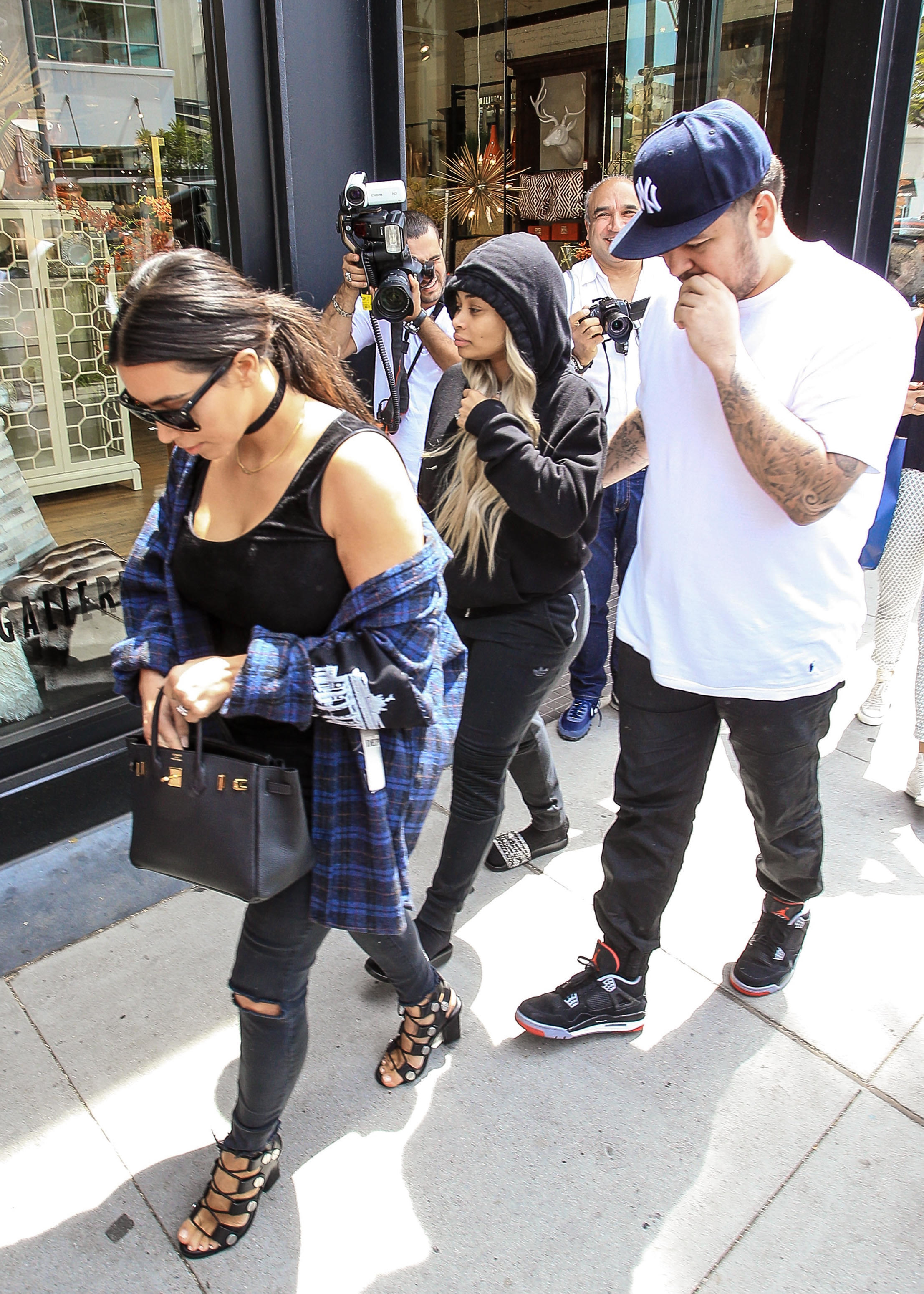 Other people highlighted how the dynamic between Khloé and Kim has completely shifted in the years since the therapy session.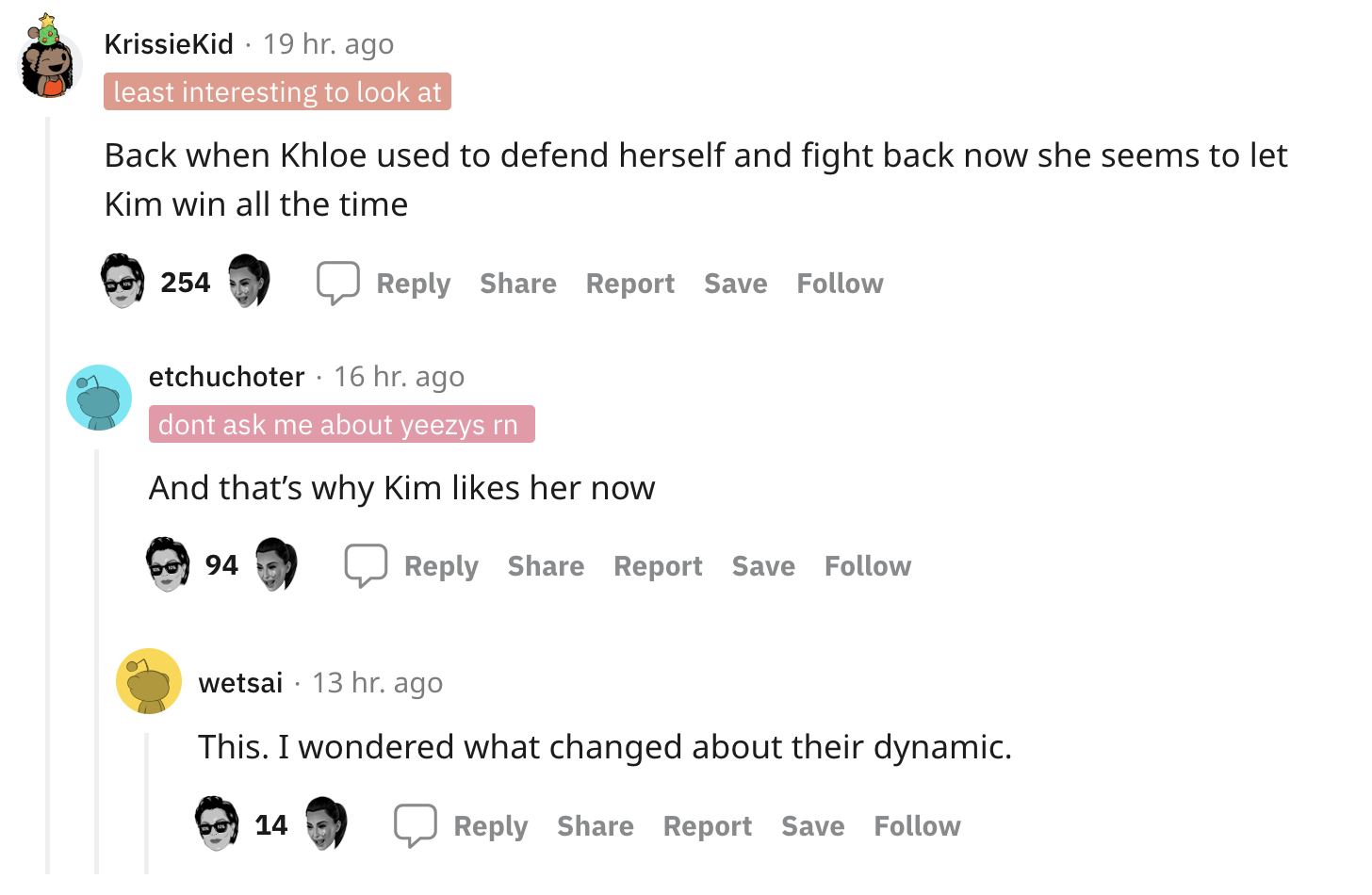 It's safe to say that in earlier seasons of the show, Khloé and Kim clashed a lot. But Khloé was never afraid to speak up for herself and voice her opinions.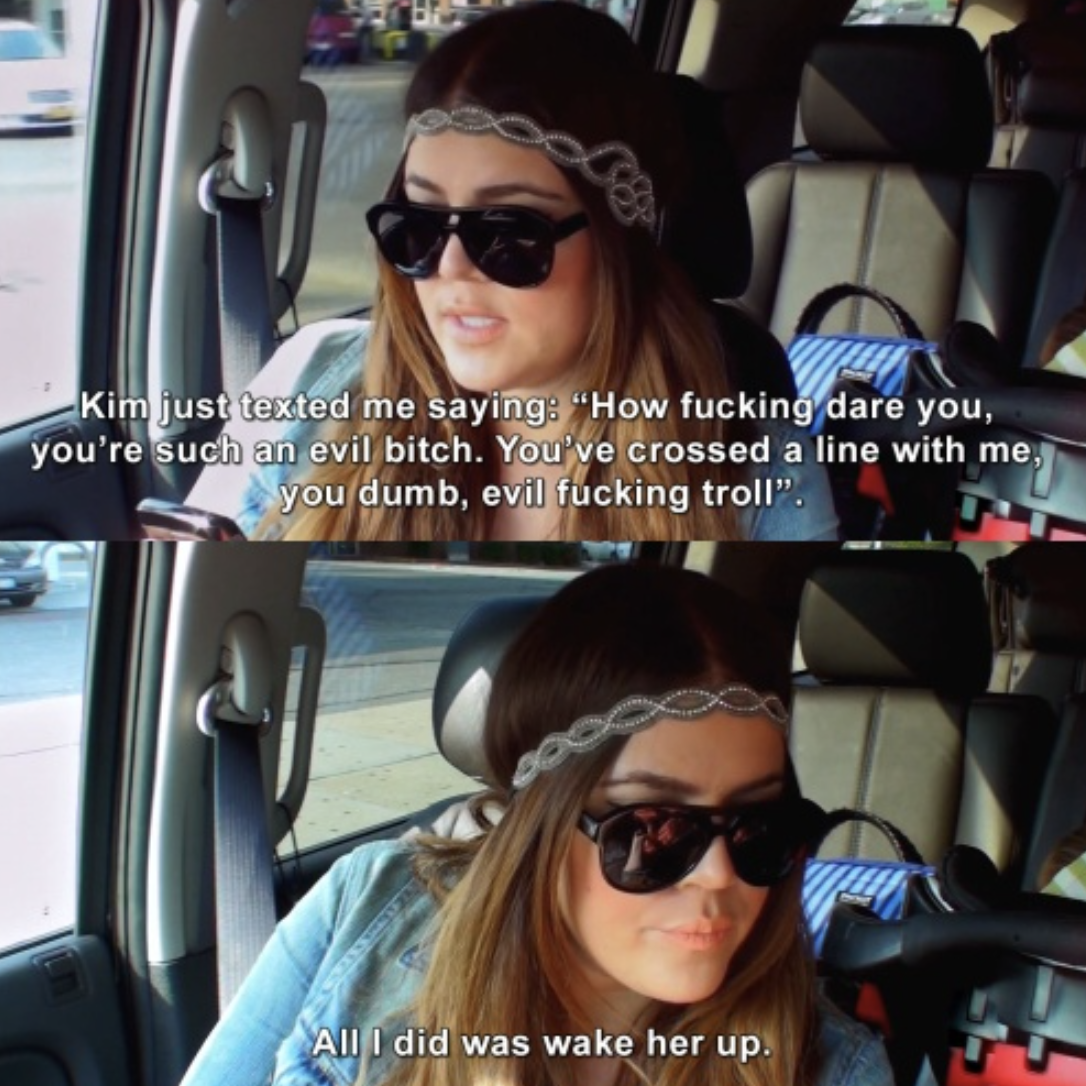 Khloé and Kourtney were also inseparable, and would often join forces to team up against Kim.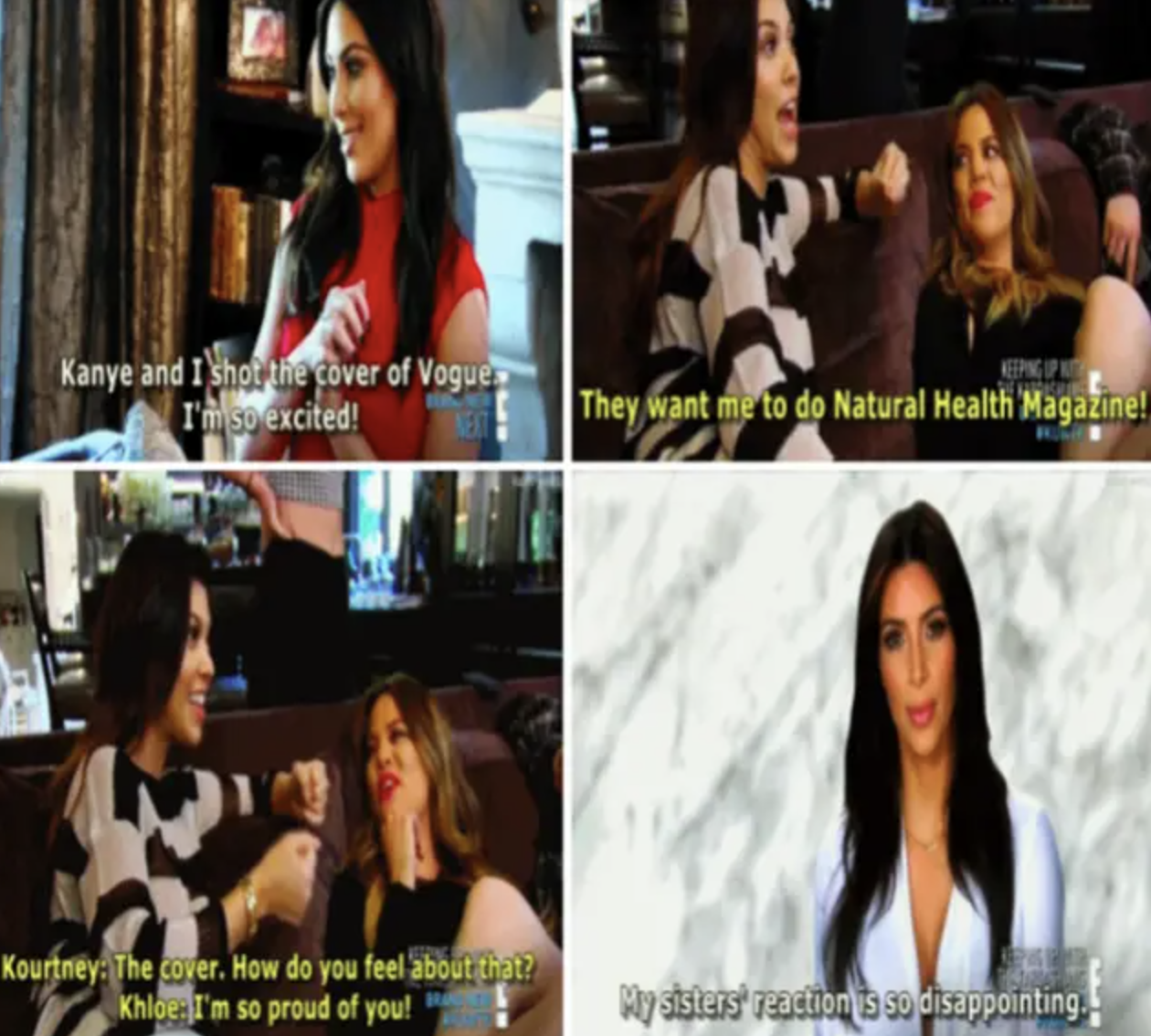 But in 2017, when Kourtney began seeing a new therapist who encouraged her to reevaluate her life and priorities, she started getting into individual fights with her sisters. This only drove Kim and Khloé, united in their bafflement over Kourtney's perceived change in behavior, closer together.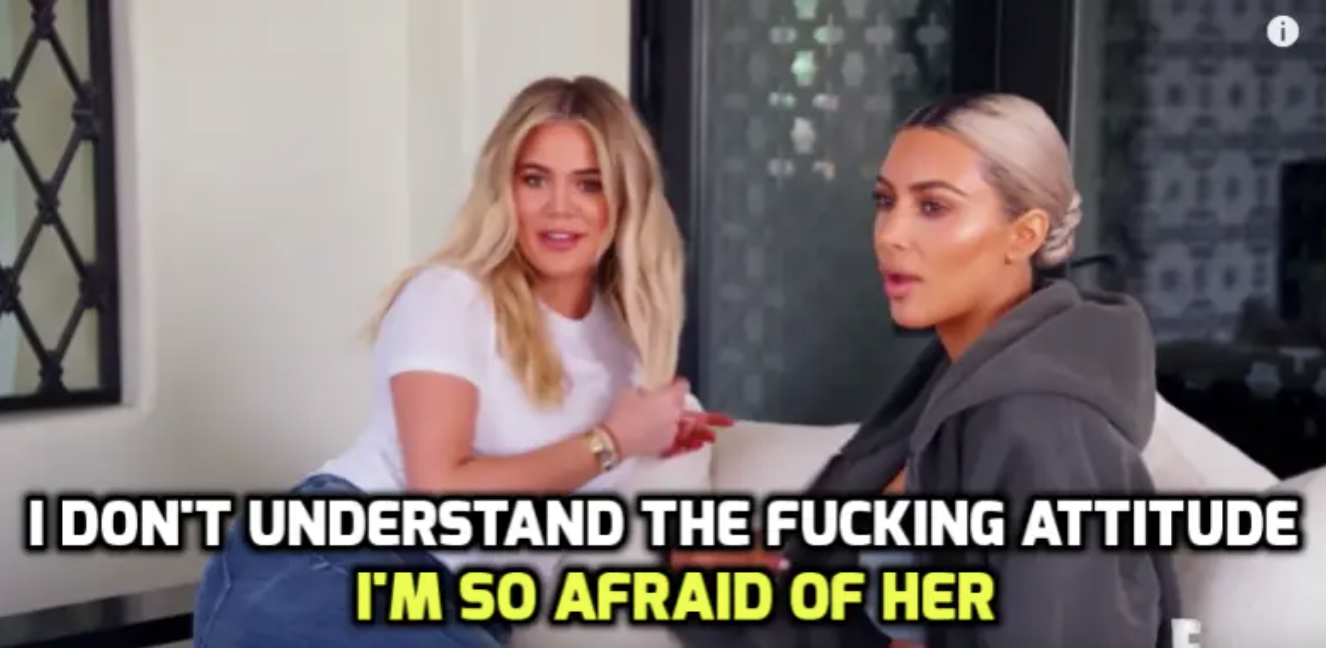 And once Kim and Khloé had aligned closely against Kourtney, Khloé also became much less vocal against Kim. In fact, during some of Kim and Kourtney's most vicious fights over the last few years, Khloé barely said a word.
In 2018, when Kim raged at Kourtney and told her she was the "least exciting to look at," Khloé spent most of the argument either hiding in the hallway or standing looking uncomfortable.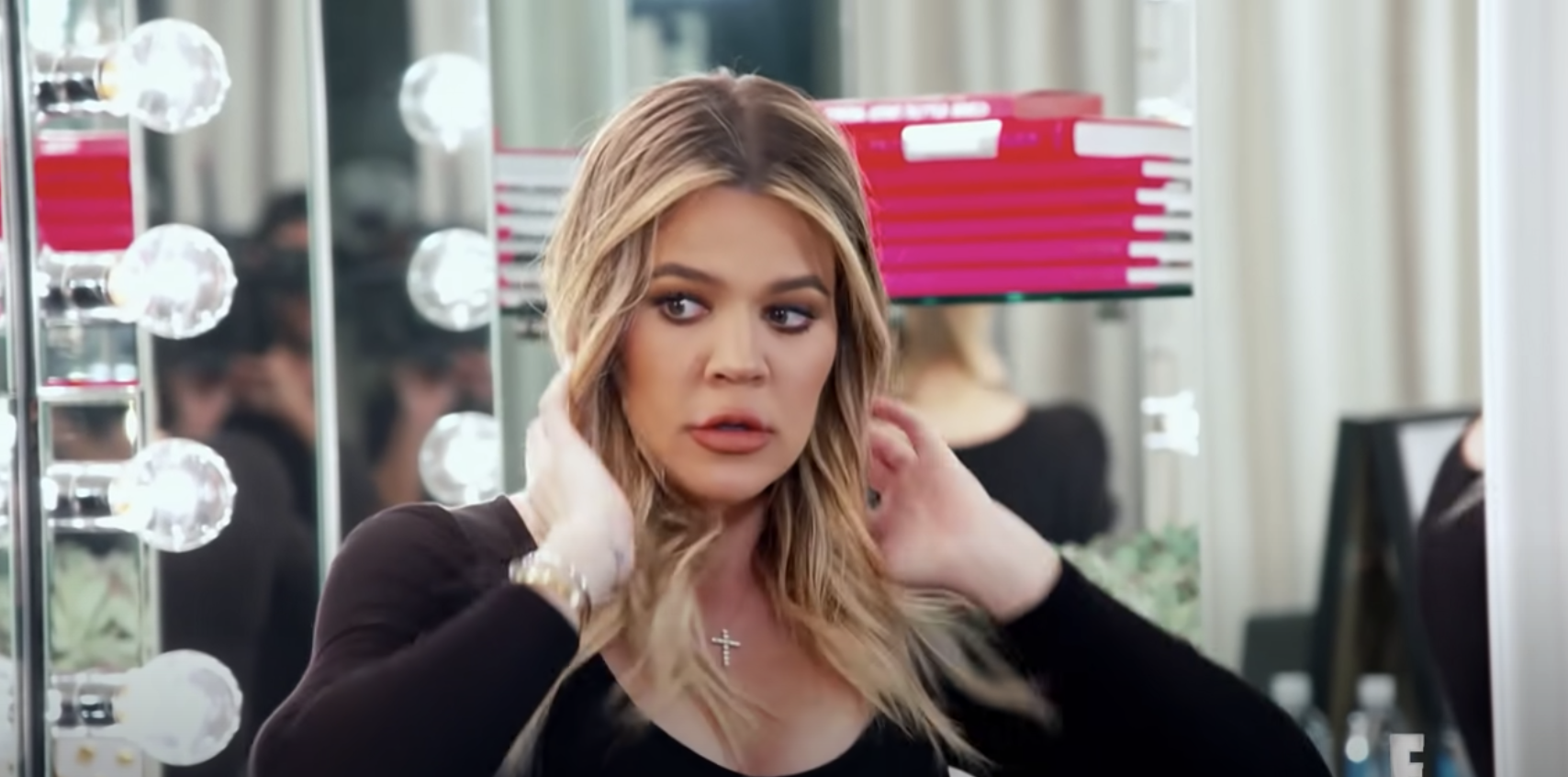 In fact, when Kim uttered those now-infamous words, Khloé just awkwardly smiled.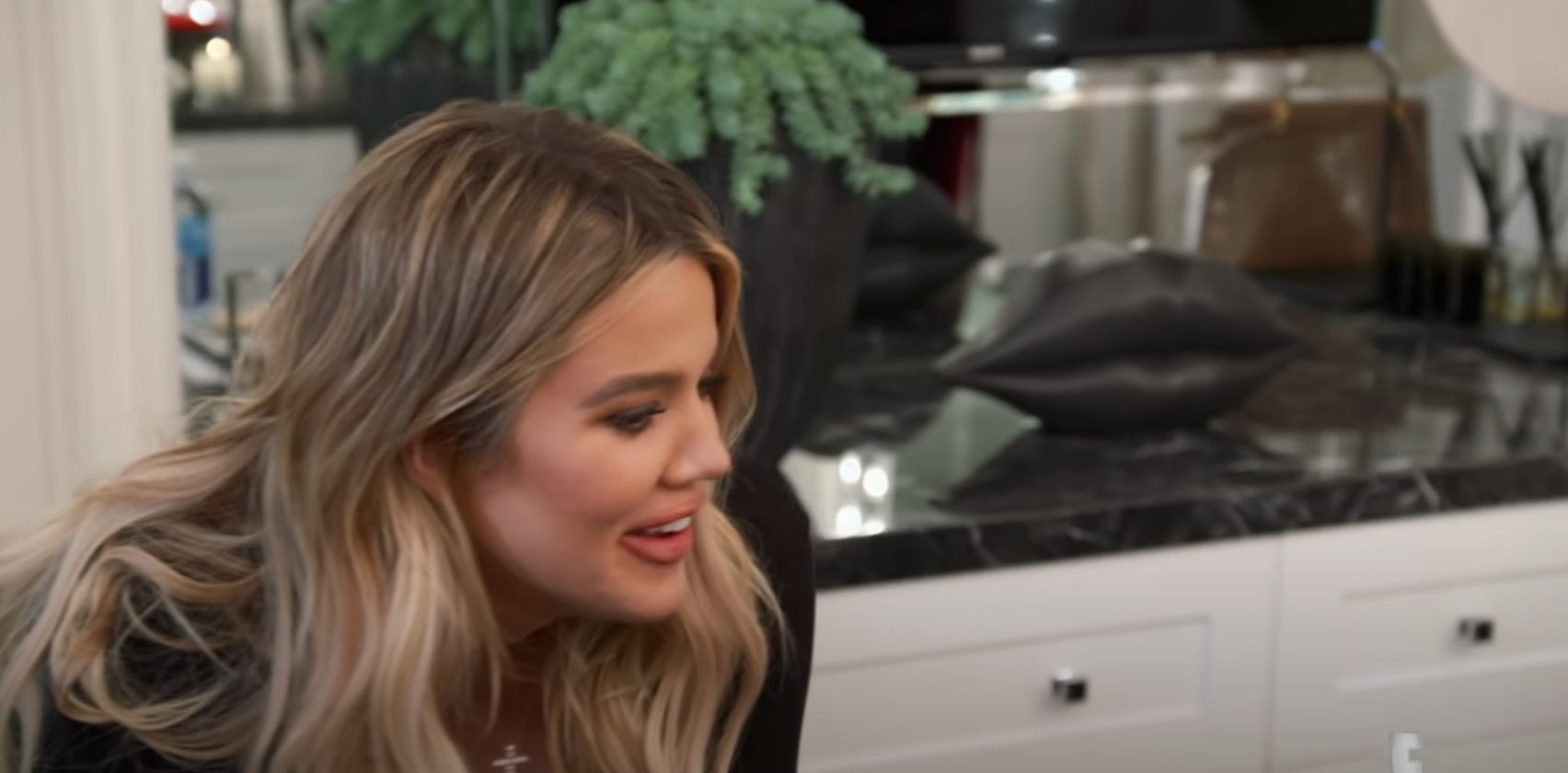 And when Kim went in on Kourtney's lack of work ethic in 2020, Khloé remained quiet and only intervened when the sisters literally began beating each other.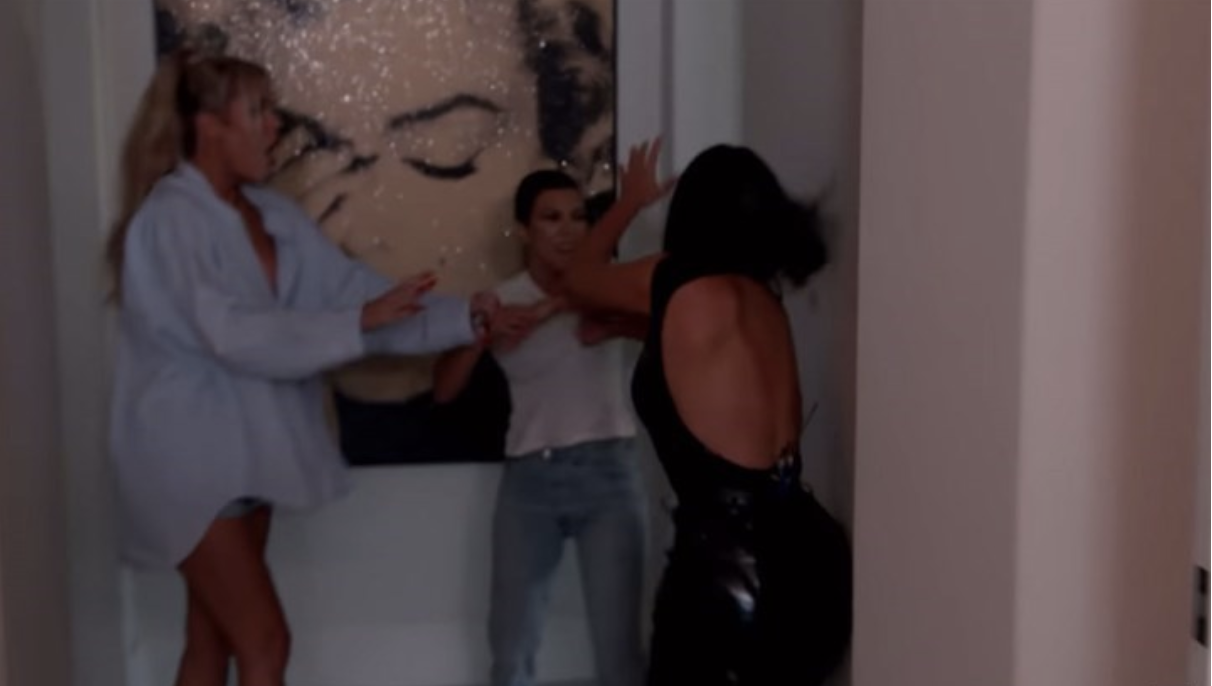 But with The Kardashians set to return in September for Season 2, it'll be very interesting to see where the family dynamics are at now.