This is an excerpt from Kim, There's People That Are Watching, BuzzFeed News' brand-new newsletter dedicated to the 20th and final season of Keeping Up With the Kardashians. You can sign up here.
Make sure you check your inbox after signing up — you'll receive an email asking you to confirm your sign-up in order to receive the newsletters.
You may have heard that Keeping Up With the Kardashians is coming to an end after 14 years and 20 seasons. Last night, the eighth episode of the final season aired. Here's what unfolded...
This week, we begin with Khloé and Tristan pursuing surrogacy as an option to expand their family. However, Khloé is finding it hard to relinquish control and trust the process.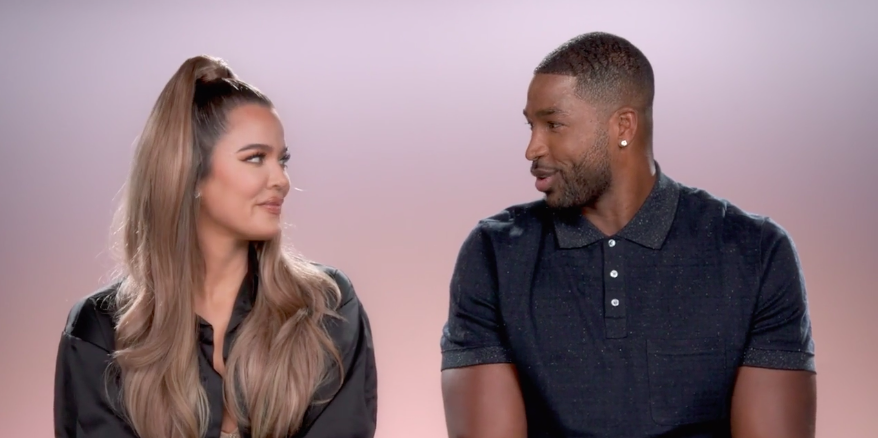 Seemingly forgetting that the final days of her first pregnancy involved Tristan being accused of cheating and her family threatening to kill him in the delivery room, Khloé tells Kim she's "convinced" that energy during pregnancy passes to the baby and that her "calmness" is the reason for True being so "chill" now.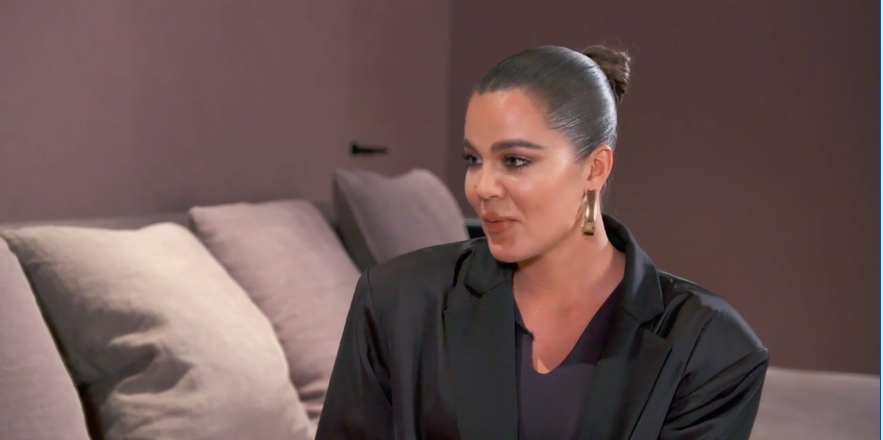 Kim says this is nonsense and suggests Khloé stop worrying by reminding her that she "didn't even meet" her second surrogate.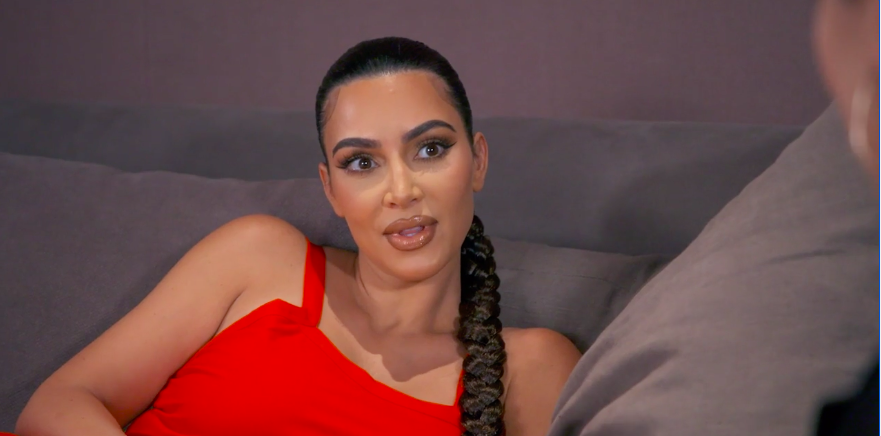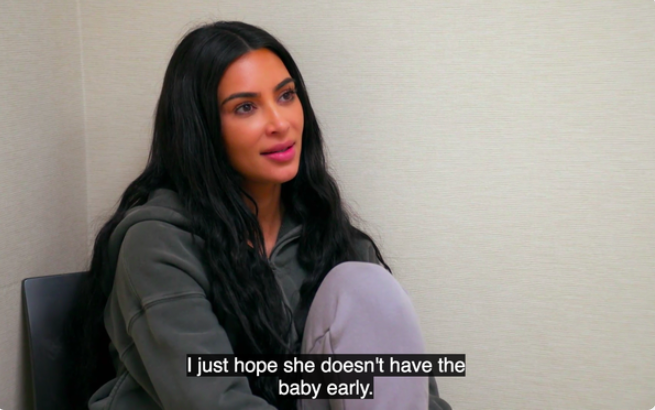 Tristan, meanwhile, announces in a confessional that he's excited to be embarking on this "new chapter" for their family — a statement that would hold more weight had he not been accused of cheating again just six months after these scenes were shot.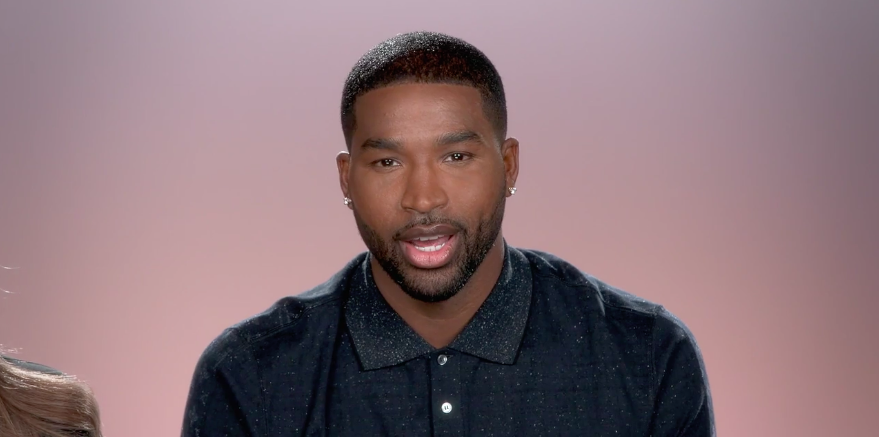 He adds that he's here for moral support and "whatever Khloé needs," which, I would imagine, is simply for him to remain faithful for more than a few months at a time.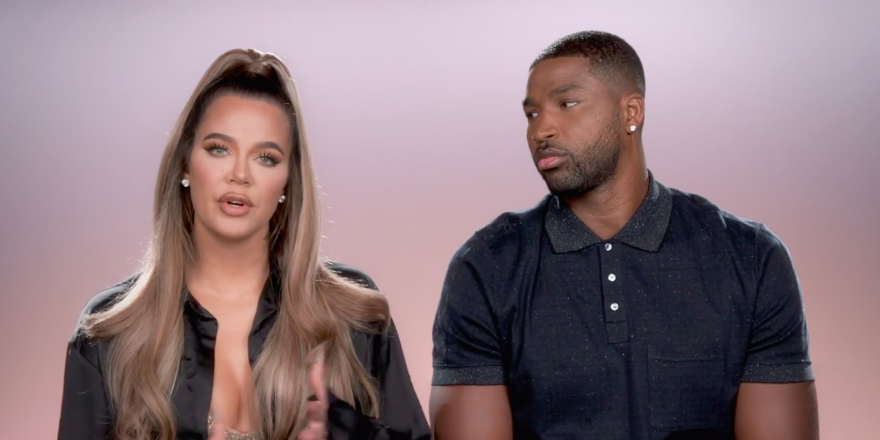 The pair decide to discuss things with a surrogate therapist who launches straight in by asking how they feel about "fetal reduction or termination due to multiple pregnancies."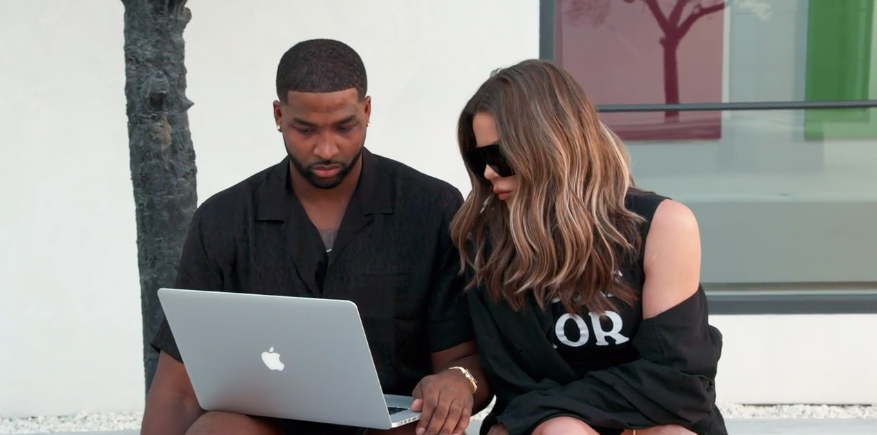 Khloé, missing the point spectacularly, says she would happily welcome a multiple pregnancy as "God's will."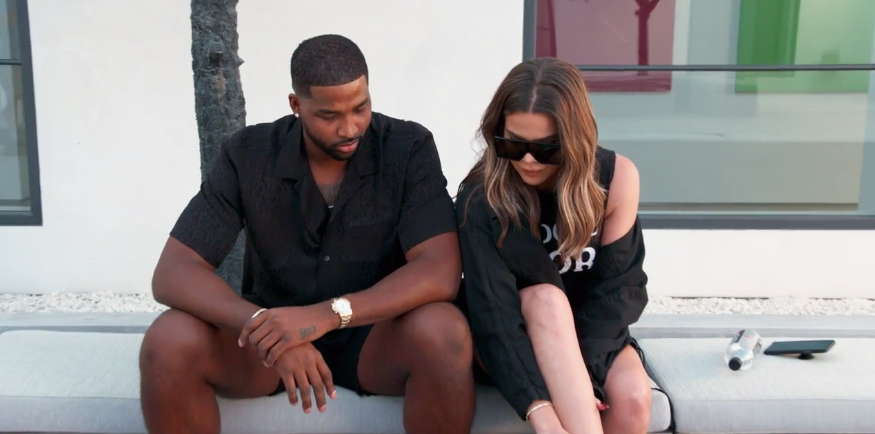 When the therapist asks how Khloé would feel if the surrogate wasn't on board with the idea of a multiple pregnancy, Khloé responds: "Don't they have to go along with our wishes?"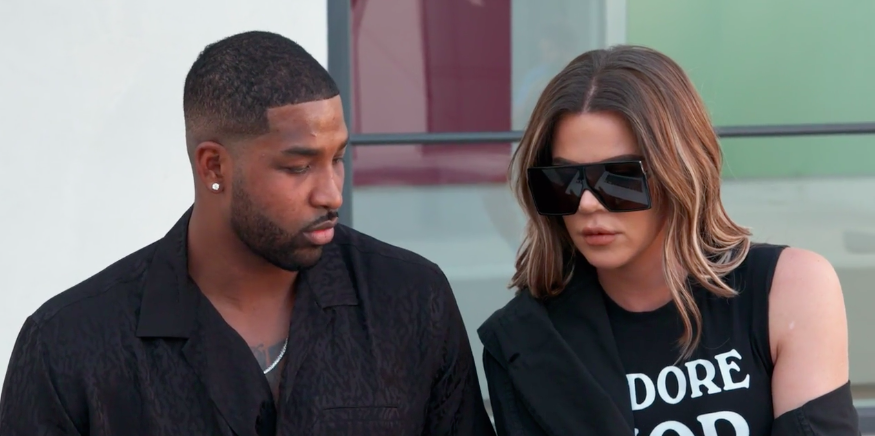 The therapist explains that while it may be their baby, the surrogate has the right to "terminate the pregnancy with any unplanned outcome," and the concept of bodily autonomy leaves Khloé and Tristan visibly shocked.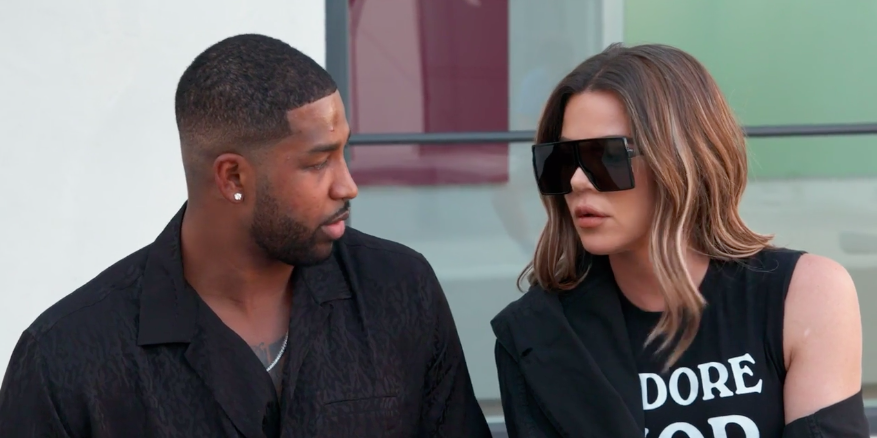 "I know it's her body, but I didn't know it was her choice," Khloé says in a confessional. "I did not put two and two together that this means she'd have control over terminating a twin. This is a big eye-opener."
So Khloé turns to Kris Jenner and explains that the surrogacy process has been "way more overwhelming" than she'd first imagined.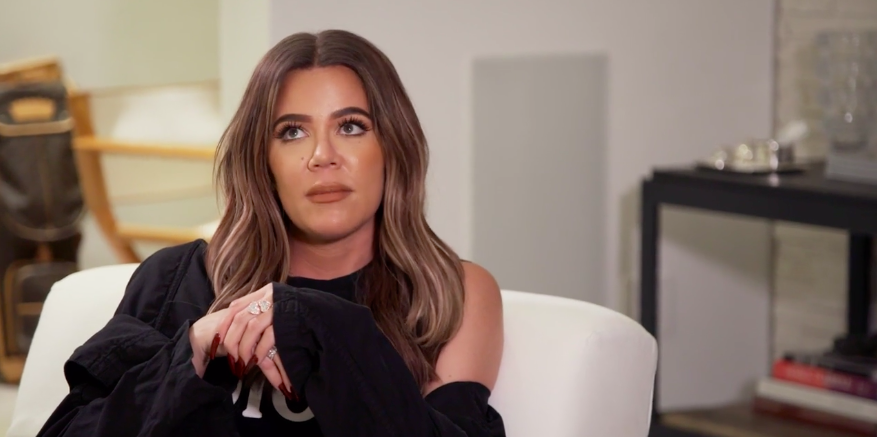 Not only is it "completely out of her control," but she also feels reluctant trusting a complete stranger with the health of her child, and at one point appears to seriously ask 65-year-old Kris Jenner if she'd be willing to offer up her uterus for the cause.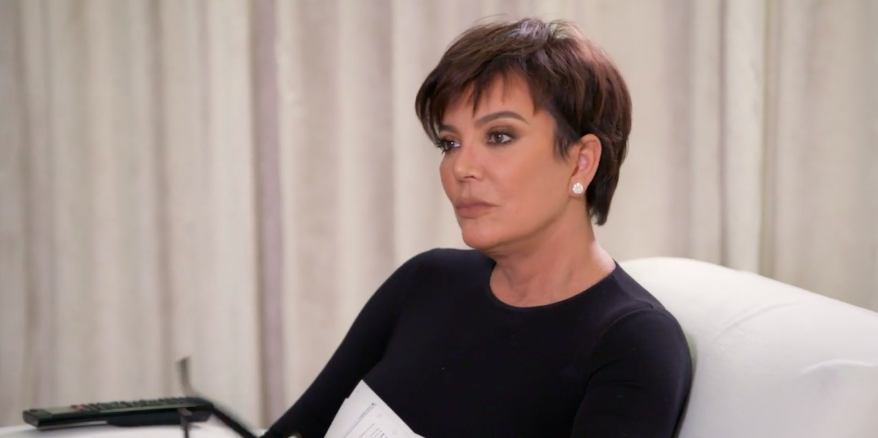 Eventually, Khloé and Tristan decide they will pursue surrogacy after all because — completely ignoring the existence of Tristan's son born less than two years before True — they believe it'd be "selfish" to deprive her of a sibling close in age.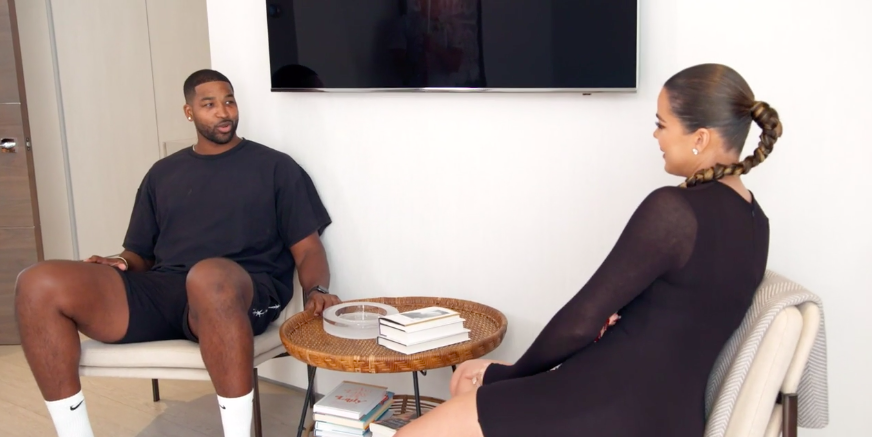 Next, we turn to Scott who's concerned about the prospect of KUWTK ending after he spiraled and checked in to a rehab facility the last time filming stopped during the pandemic.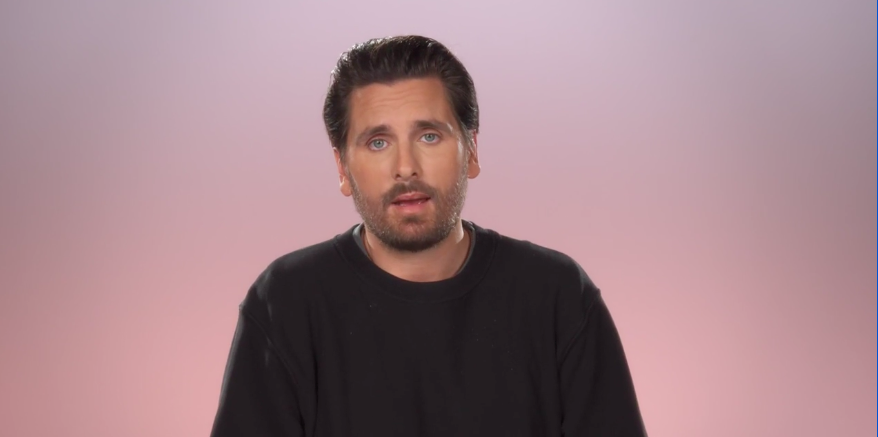 Scott sits down and asks an extremely indifferent Kim and Khloé whether they're worried about "floating apart" once KUWTK ends.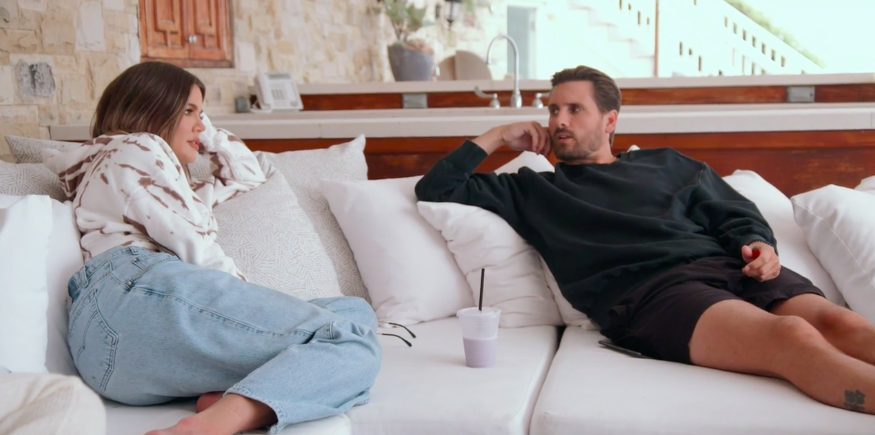 Kim says the family will get together for Christmas, birthdays, and a biweekly dinner, while Khloé reminds him that they actually see very little of each other in their downtime between seasons.
I found this admission interesting, since I've long held the belief that ending KUWTK will negatively impact the Kardashian empire.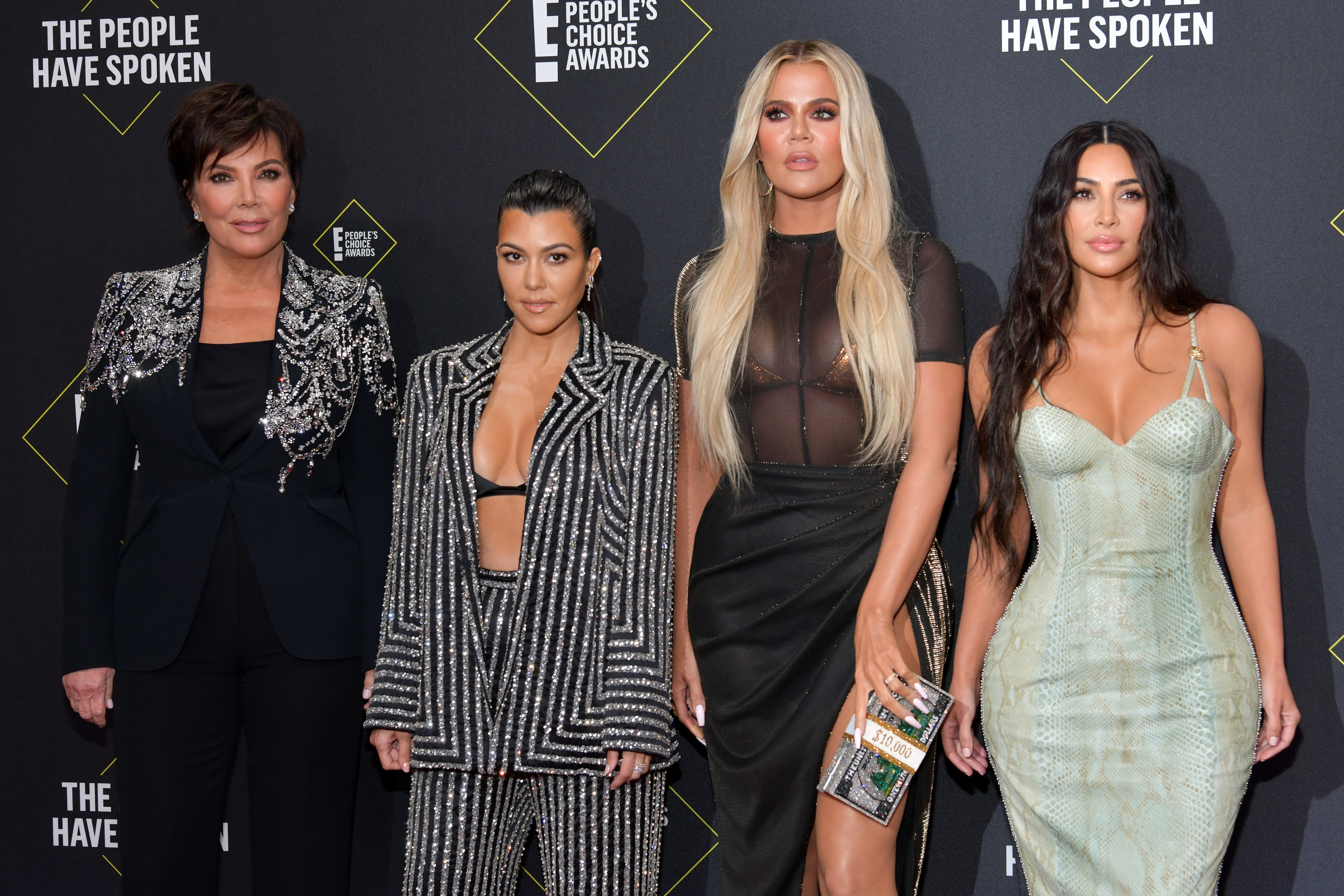 The Kardashians' main appeal has always been their closeness. Fans have become invested in their dynamic and witnessing the intricate connections between each family member as they loved, fought, forgave, and supported one another through life events.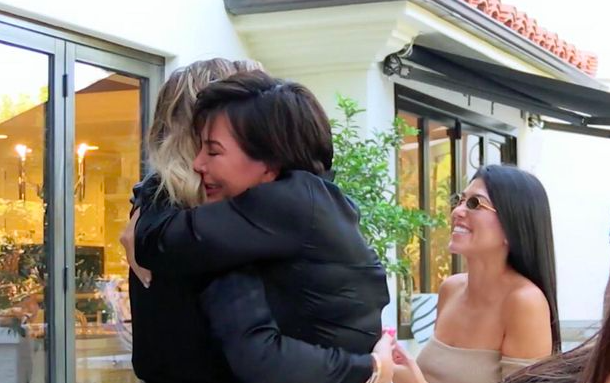 The show obviously facilitated this, and the family then capitalized on the interest in them as a group — from sister clothing lines to the constant collaborations on products for their various separate businesses.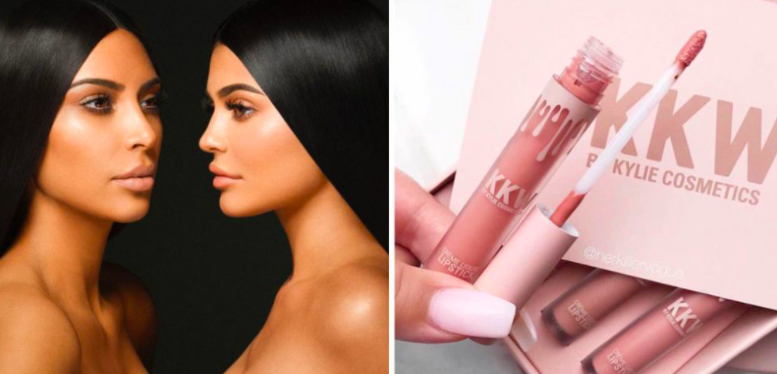 If what they're saying now is that KUWTK was the only reason for that closeness, then it stands to reason that they'll grow apart, both personally and publicly, once it's over.
And if fans lose regular access to the Kardashians together onscreen and in snippets on social media, then the future success of their entire brand — predicated on them as a complex, interconnected family — will be at risk.
As the episode progresses, Scott's legitimate concerns are uncomfortably co-opted for a storyline portraying him as slightly sad and desperate as he traipses between the family's homes in a bid to "bond" with them.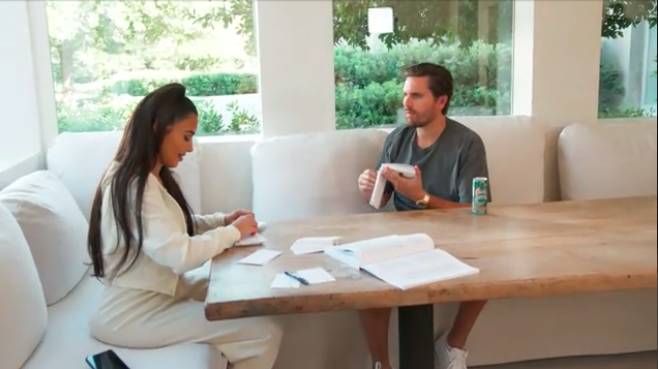 Eventually, Kim observes that Scott is perhaps concerned about his future and trying to connect with the family individually in the hope that they'll still want and need him around after the show ends.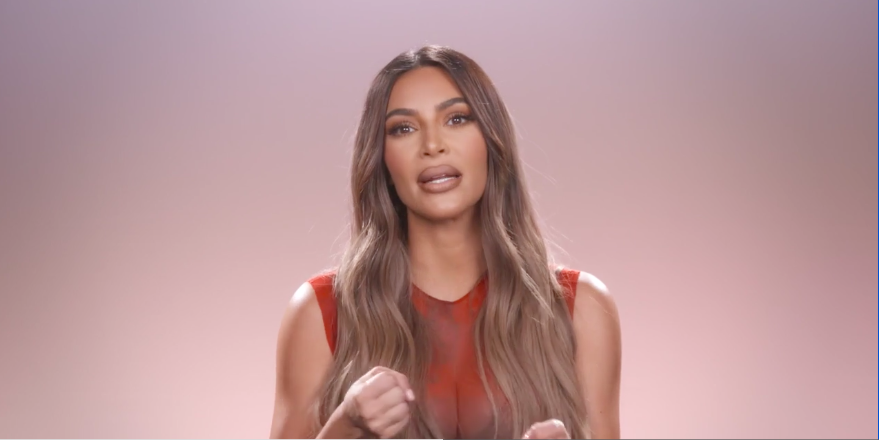 She takes this theory to Kourtney who, with trademark sensitivity and emotion, flatly dismisses Scott's worries and instead suggests Kim tell him to "think of positive ways to spend his time."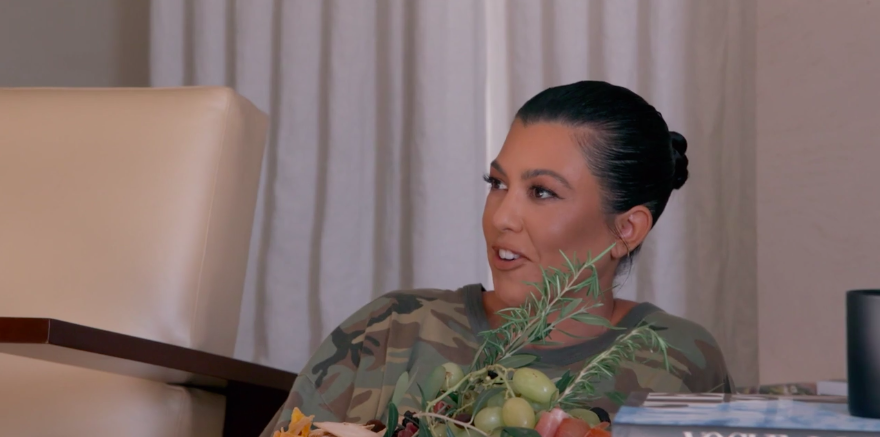 It literally takes Kim pointing out that Scott has traditionally handled life changes extremely badly and might actually be at serious risk of relapse for Kourtney to remember that Scott has no living family of his own and could probably do with some reassurance that the Kardashians will always be in his life.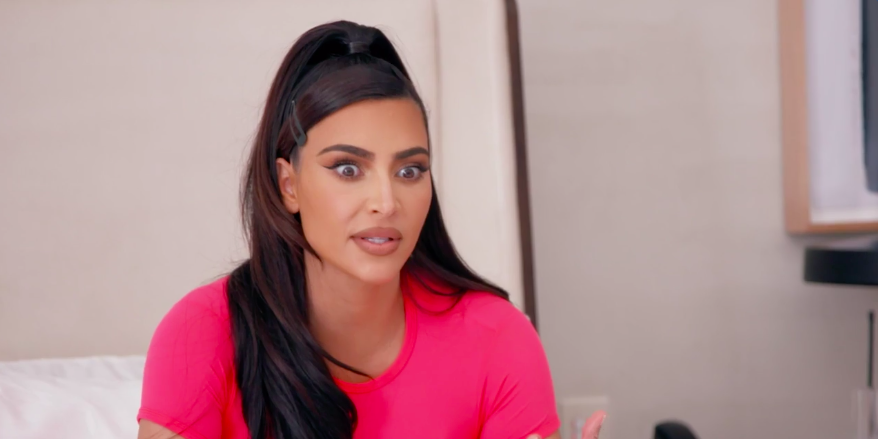 After they deliver that assurance, Scott reveals in a moving confessional that the one lesson he'll take from the whole KUWTK experience is realizing that he "values this family more than anything else in the world."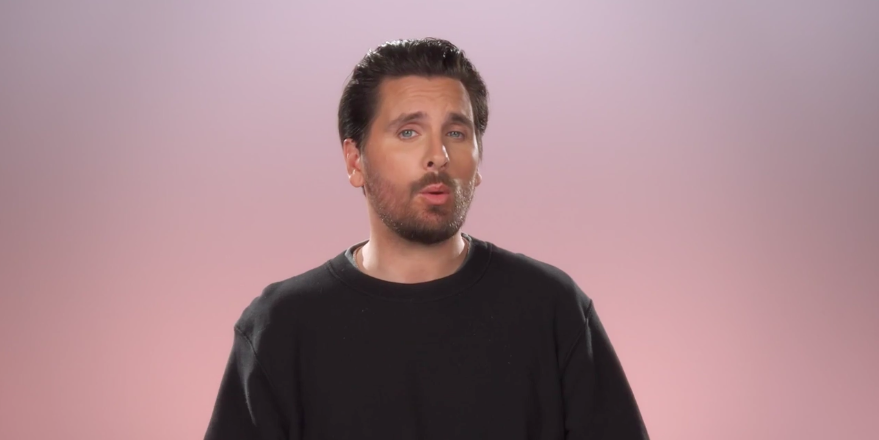 This got me choked up. Scott's journey over the last 14 years has been nothing short of remarkable.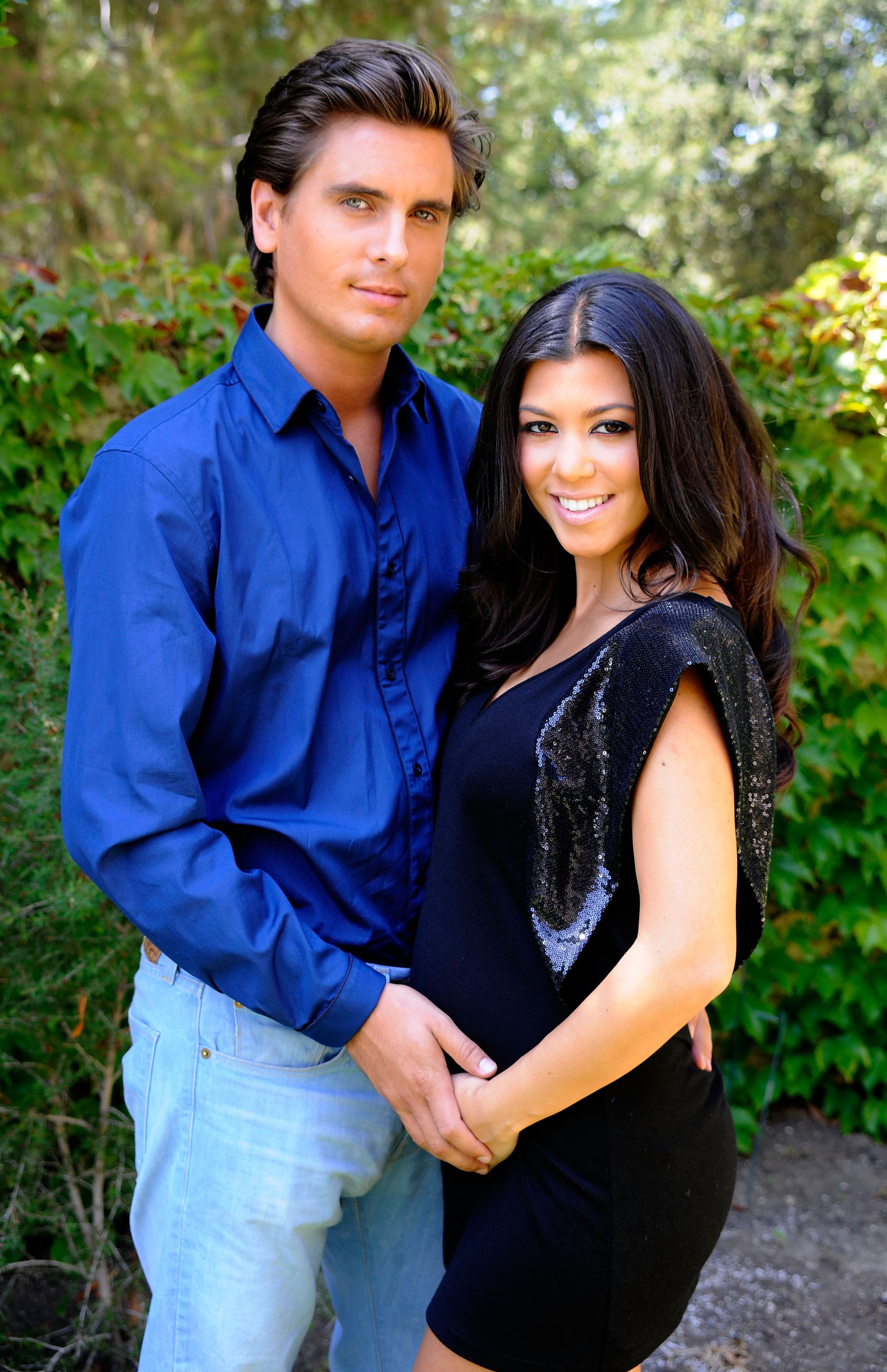 From causing endless fights, bailing on vacations, being slapped by Khloé, and disowned by Kris, Scott has slowly found his place in the family he could once barely tolerate. Now, he's desperate to remain actively involved in all of their lives even as the cameras disappear.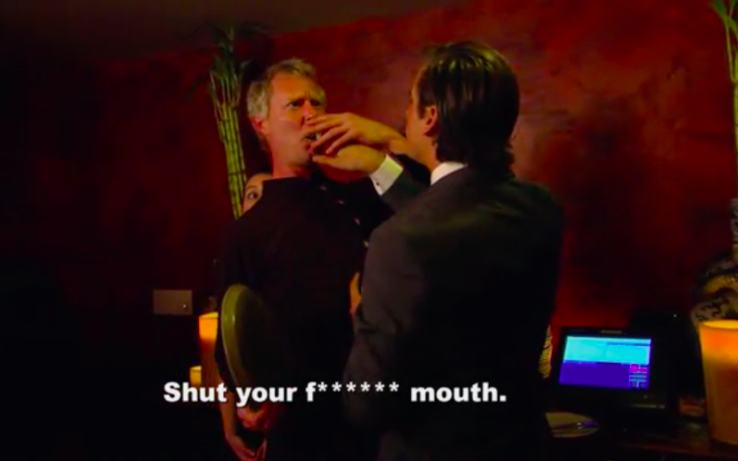 Finally, the C-plot this week is Khloé and Kim attempting to track down the user behind the @norisblackbook Instagram account, which posts scathing comments from the perspective of North West.
Kim has a plan to low-key dox this person by covertly obtaining their home address with a fake offer of sending them a KKW press box.
Things end with Kim and Khloé meeting the woman behind the account, but when North is FaceTimed into the meeting, she can barely summon the desire to say "hello" to her alter ego. Iconic.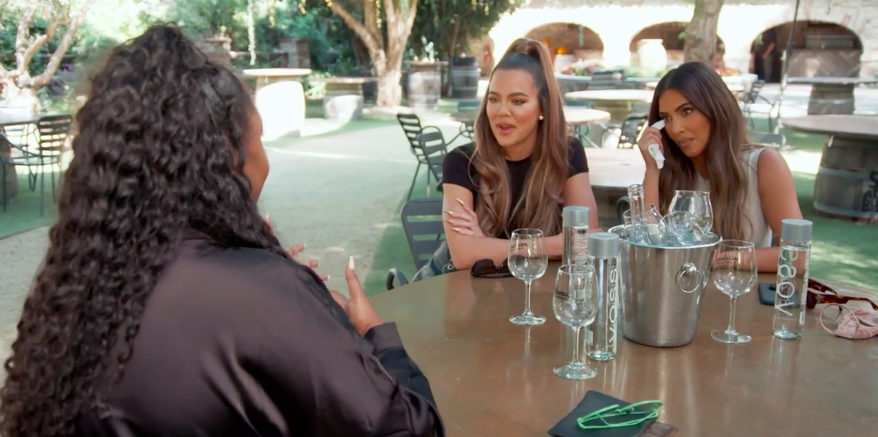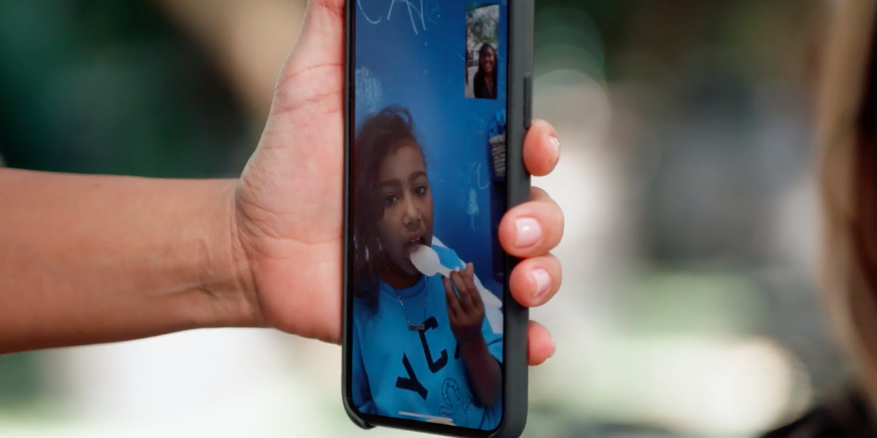 To receive next week's newsletter on Friday morning, sign up below! And make sure you check your inbox afterward — you'll receive an email asking you to confirm your sign-up in order to receive the newsletters.