Khloé Kardashian has confirmed that filming has commenced for the family's new show with Hulu.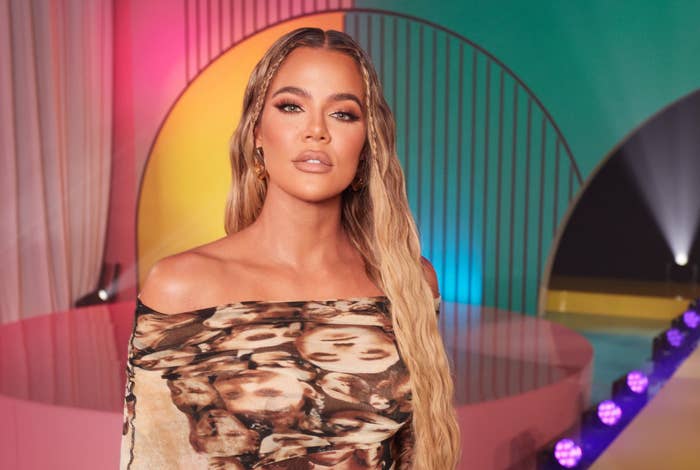 I'm sure you remember that, back in September last year, the Kardashians announced that their long-running reality show, Keeping Up With the Kardashians, was coming to an end after 14 years on air.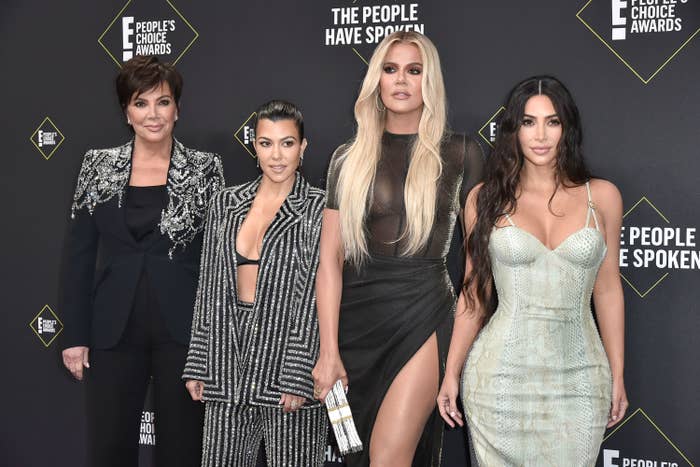 However, just three months later, Hulu confirmed that the family had signed a massive deal to create new content for them in 2021.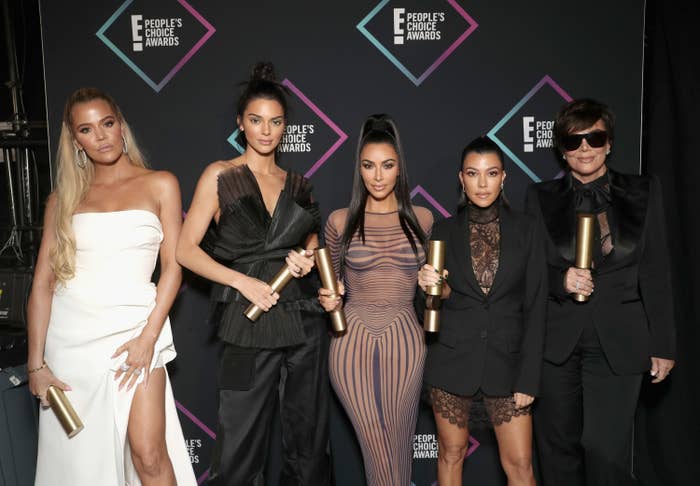 "The Kardashian Jenners will create new global content under a multi-year deal, to stream exclusively on Hulu in the US and in multiple territories on Star internationally," the platform announced on social media.
At the time, it was unclear what form the project would take. In fact, there was initially speculation that it would veer away from reality and focus more on the family as entrepreneurs in a Shark Tank setup.
However, the timeline of KUWTK ending and a new show beginning was interesting, and suggested that perhaps the family had sought out a new deal for a reality show.
Weeks after the announcement that KUWTK was ending, Kris Jenner revealed that the family had decided to call it quits quite suddenly following negotiations with E! over their contracts.
"It was kind of sudden," she told Ellen DeGeneres. "We were talking about signing up with our network for another couple of years, but we all came to the decision as a group. It just all came to us after 20 seasons and 14 years."
While Kris claimed that the decision to end the show was down to the family deciding they wanted some time off away from the cameras, reports quickly followed suggesting they'd asked for more money in exchange for more seasons — a request that E! refused. It was then suggested that the Kardashians sought a better deal for a KUWTK-style show elsewhere.
And, over recent weeks, the family themselves have hinted that the new Hulu project will indeed be a reality show.
During an appearance on The Ellen Show two weeks ago, Kim revealed that the Hulu show would have a much quicker turnaround than we were used to with KUWTK, which would often leave viewers waiting anywhere between six and eight months to see the Kardashians' version of events that had already played out publicly.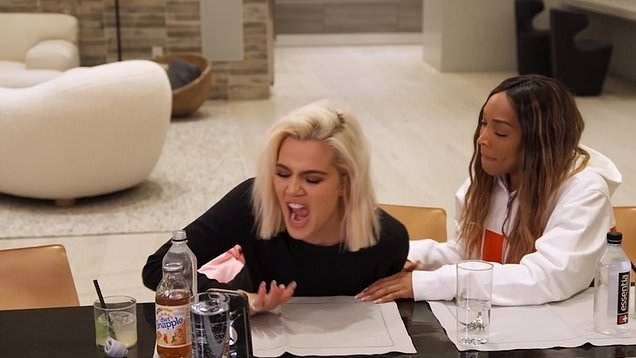 "We are gonna start filming probably in the fall, and we're going to have a quicker turnaround, so we hope to air in the fall as well," Kim told Ellen.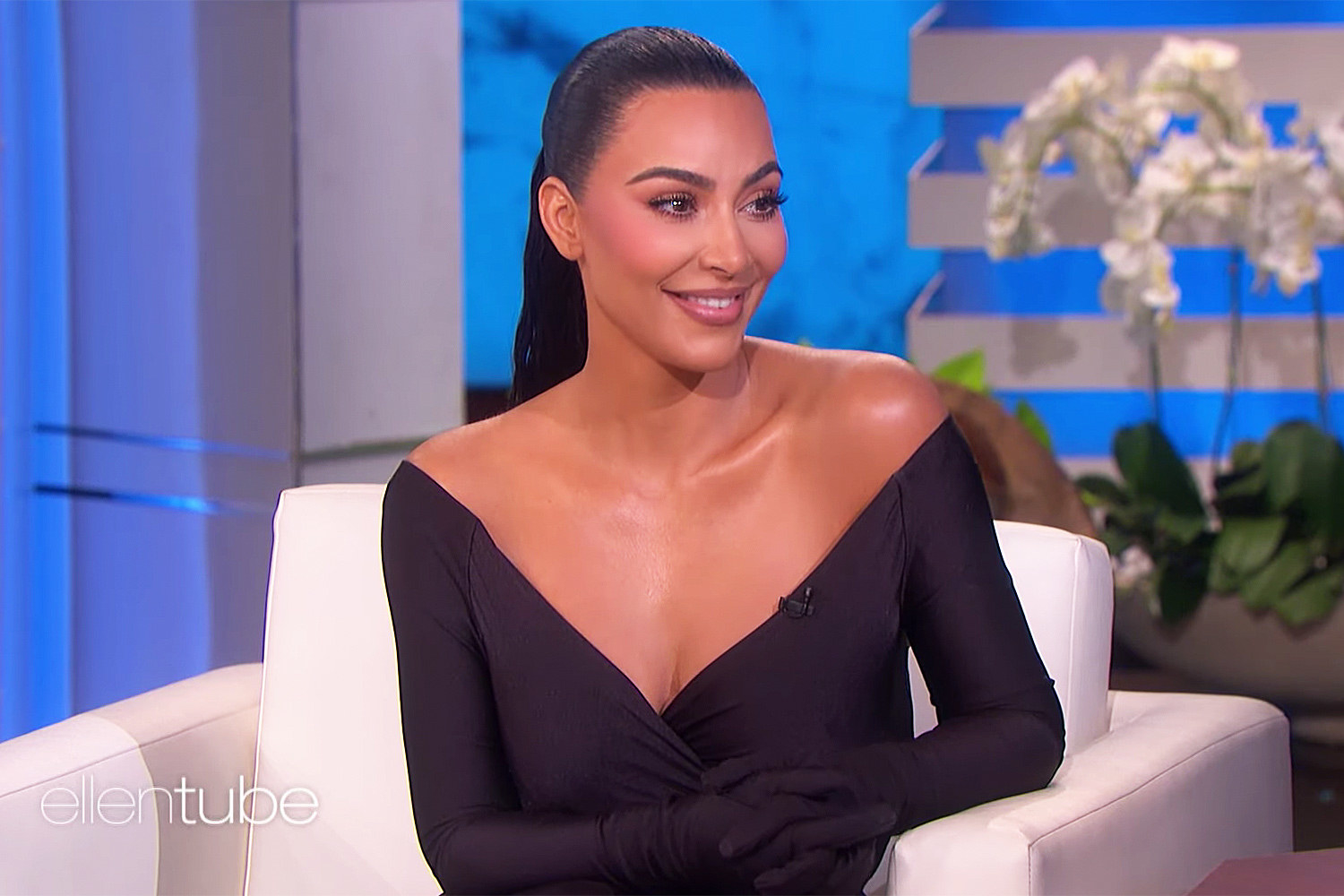 And she went on to say that viewers might be treated to a glimpse of Kourtney Kardashian's relationship with Travis Barker, since the show will be following their lives.
"I'm assuming since he's such a big part of Kourtney's life that hopefully they will be on," Kim said. "I love their relationship. They've grown so much together."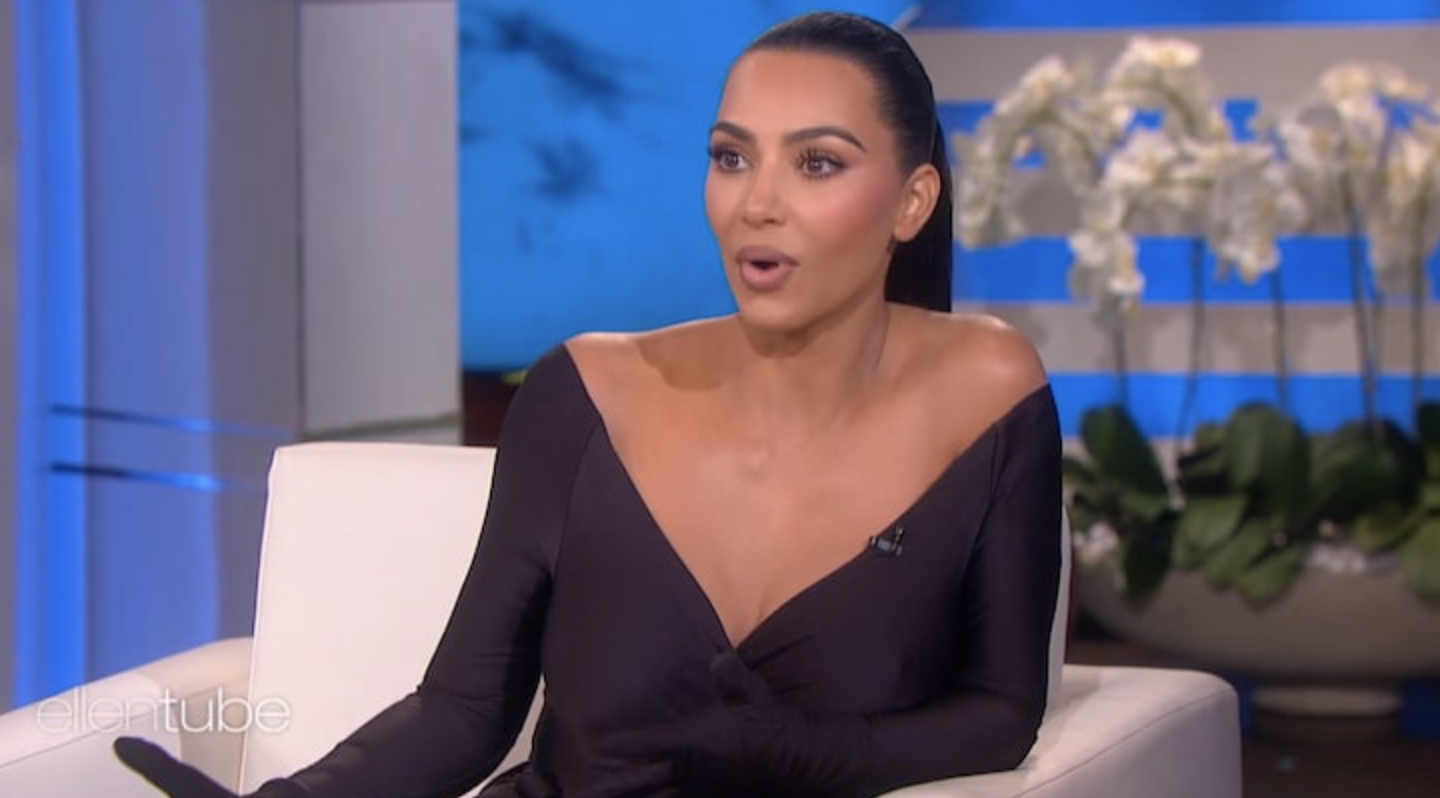 And just days later, Kim appeared to hint that she had started filming the show, sharing a photo of her mic pack alongside the caption: "Day 1."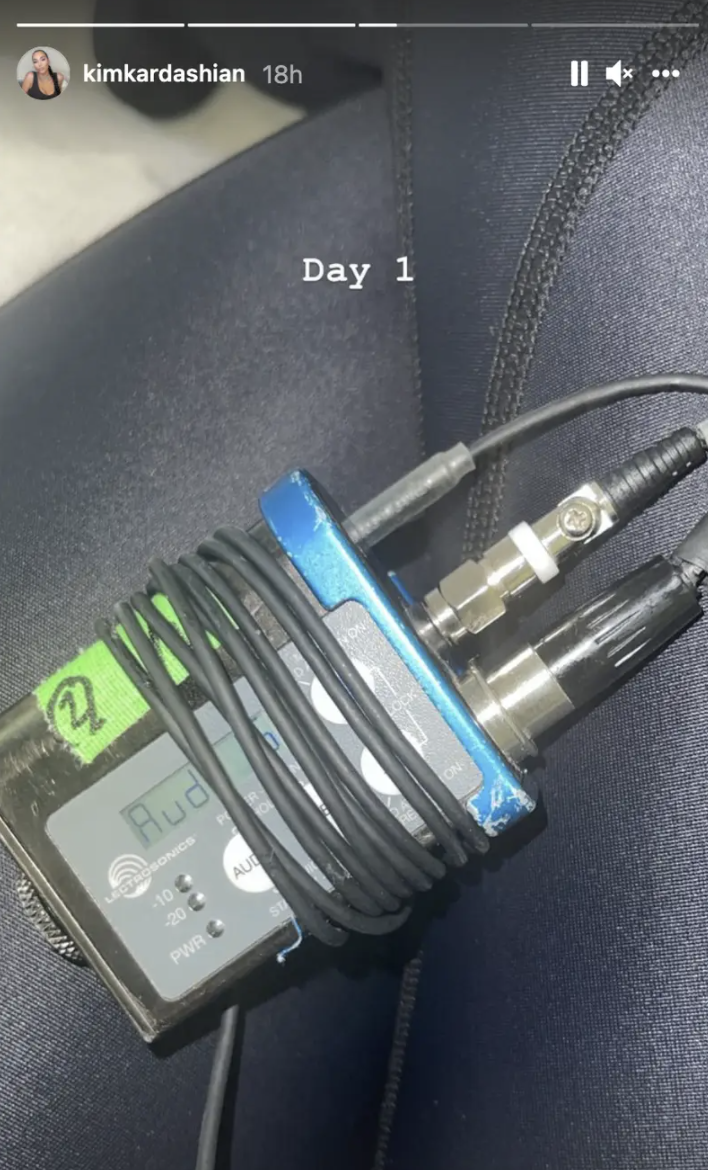 Well, her sister Khloé has now confirmed that filming is underway — and that cameras will be following their lives and dynamic after admitting that the family have seriously missed hanging out in the six months since KUWTK ended.
"Since 2007, we haven't gone six weeks without filming," she said during an appearance on The Late Late Show. "So, this six months without filming is the longest I've ever had."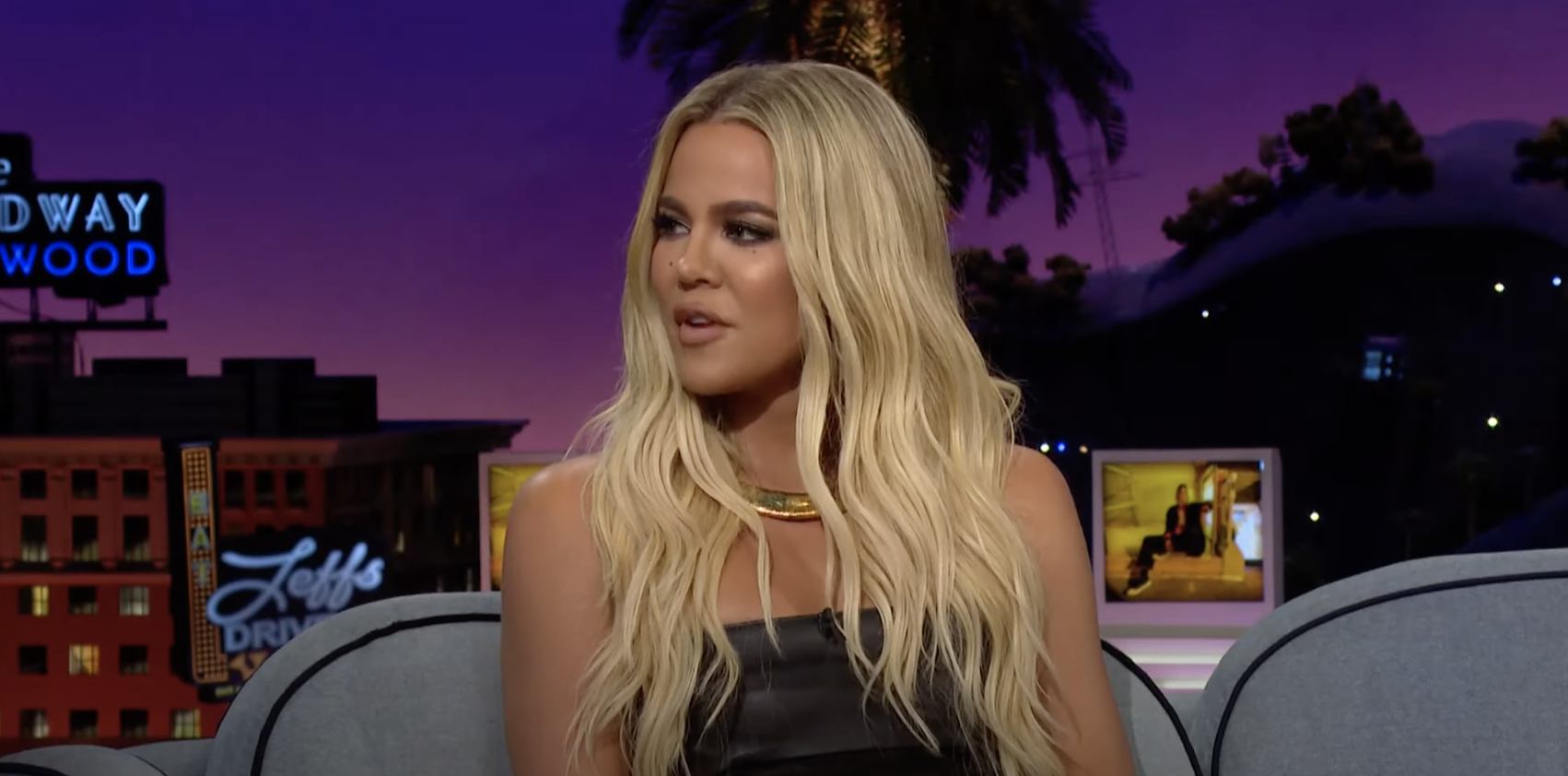 "It was weird at first," she went on. "But actually nice for a minute because we got to remember, 'OK, I'm not mic'd all the time, I don't have to be in full hair and makeup all day long.'"
"Even though we live next to each other and we're all weirdly obsessed with one another, there's nothing like being paid to be with one another," she added. "Shoutout to Kris Jenner!"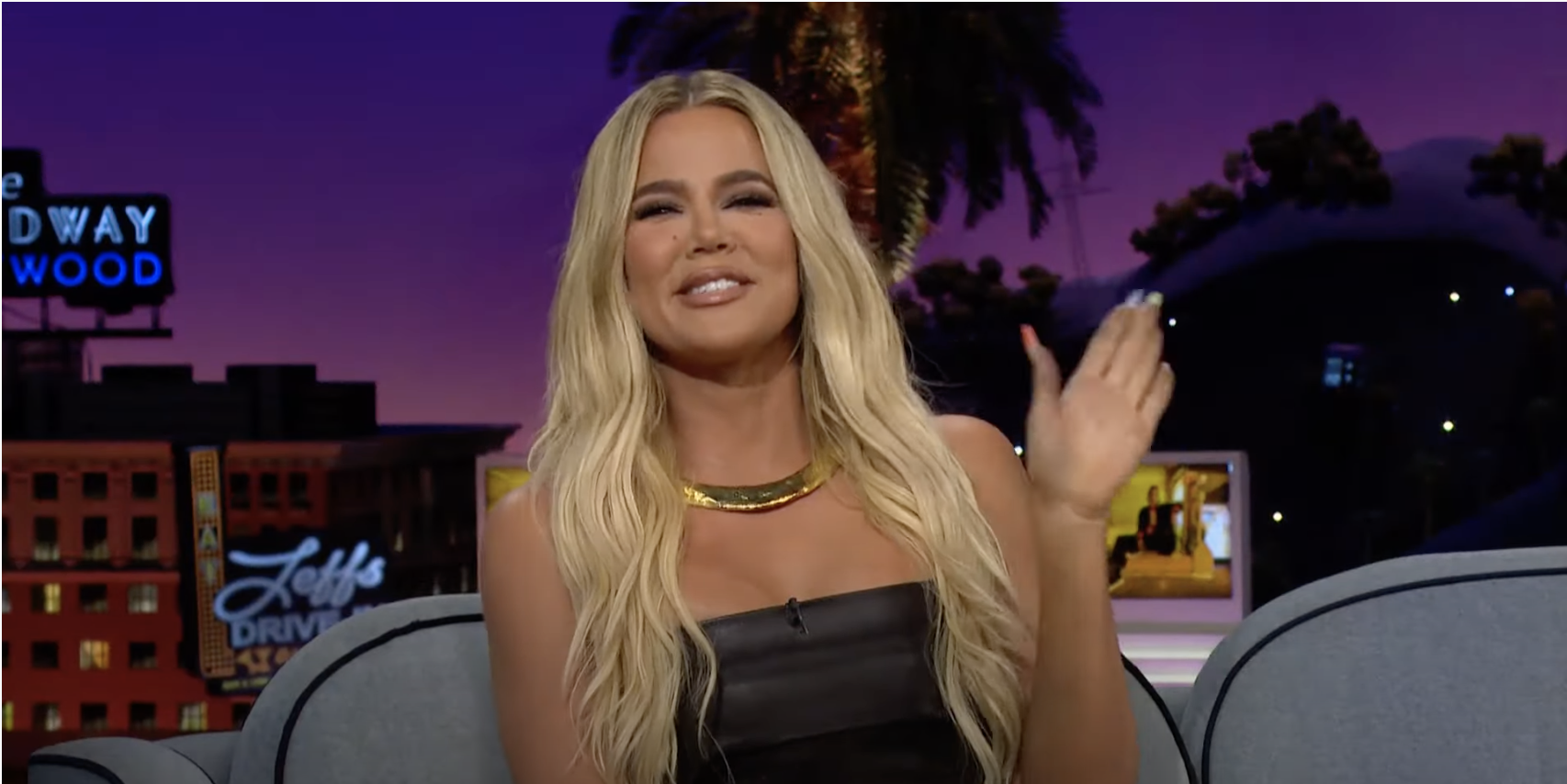 Khloé went on to say that Kris, who was sitting in the audience, actually "missed filming like crazy," and was the one harassing the rest of the family to begin shooting again "ASAP," despite being a driving force in the decision to end KUWTK.
"I did miss filming," Kris confirmed when the camera cut to her. "I said, 'We have to start filming. It's an emergency!' And they said, 'What's the emergency?' And I said, 'I don't know, but I'll think of something!'"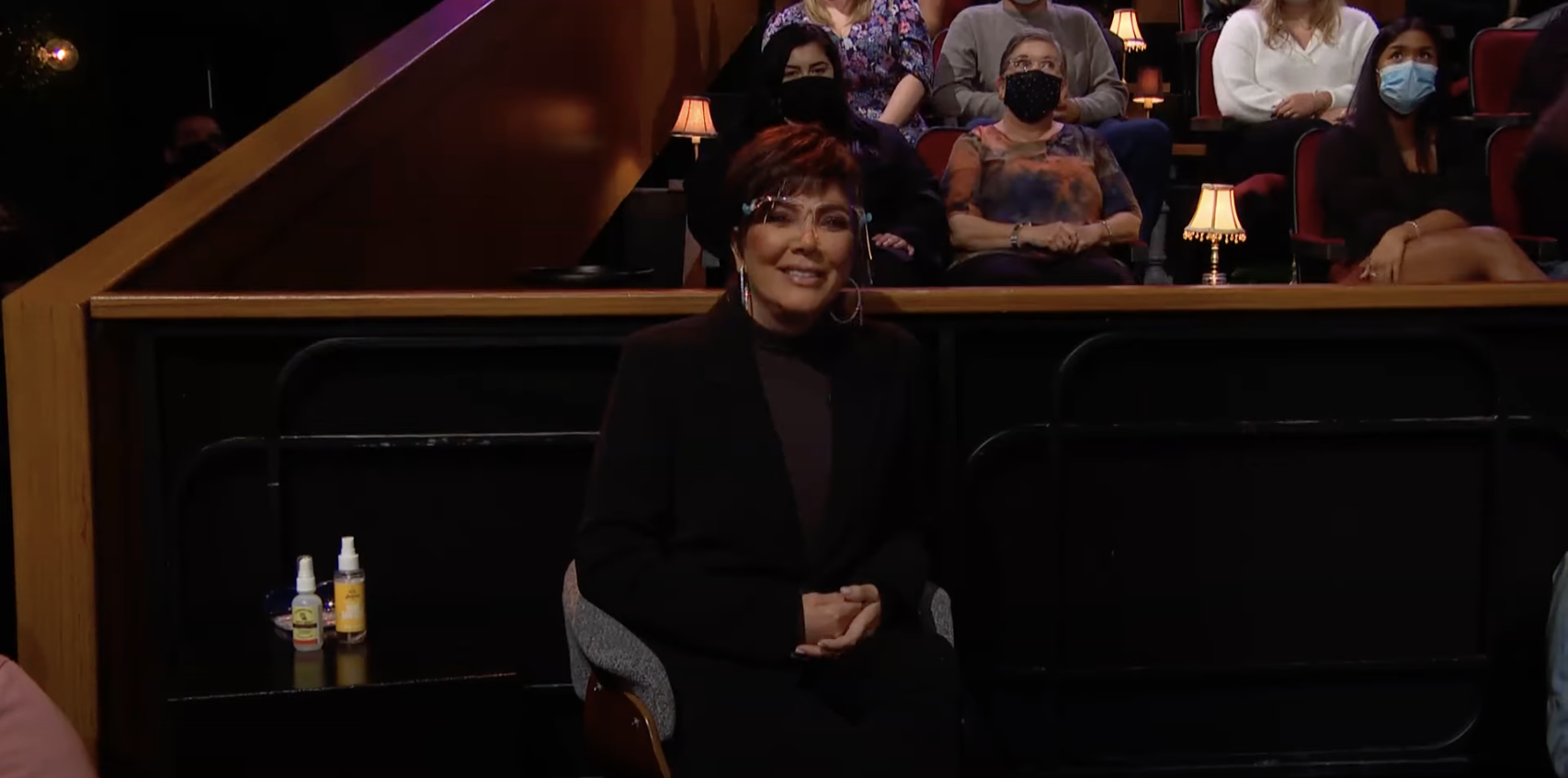 Khloé's comments come just months after she admitted that the family actually spend far less time together when the cameras aren't rolling, and Scott Disick expressed concern that they would "grow apart" without filming obligations forcing them together.
During one scene in the final season of KUWTK, Scott asked Kim and Khloé how often they saw each other before the show began, and questioned whether they'd all "float apart a little" without it.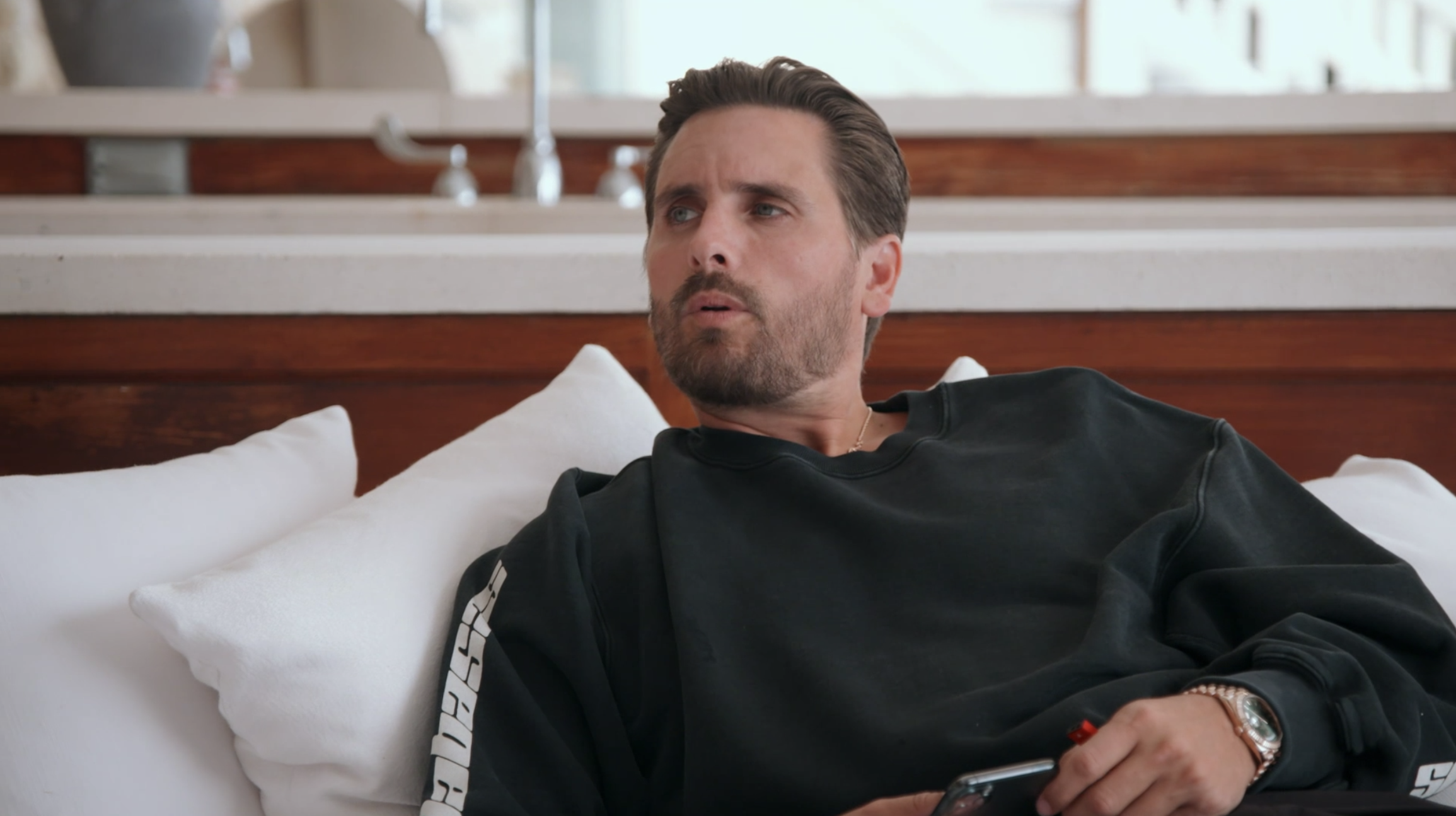 "I don't think so," Kim responded. "I do think we'll have to schedule things. Like, family dinners."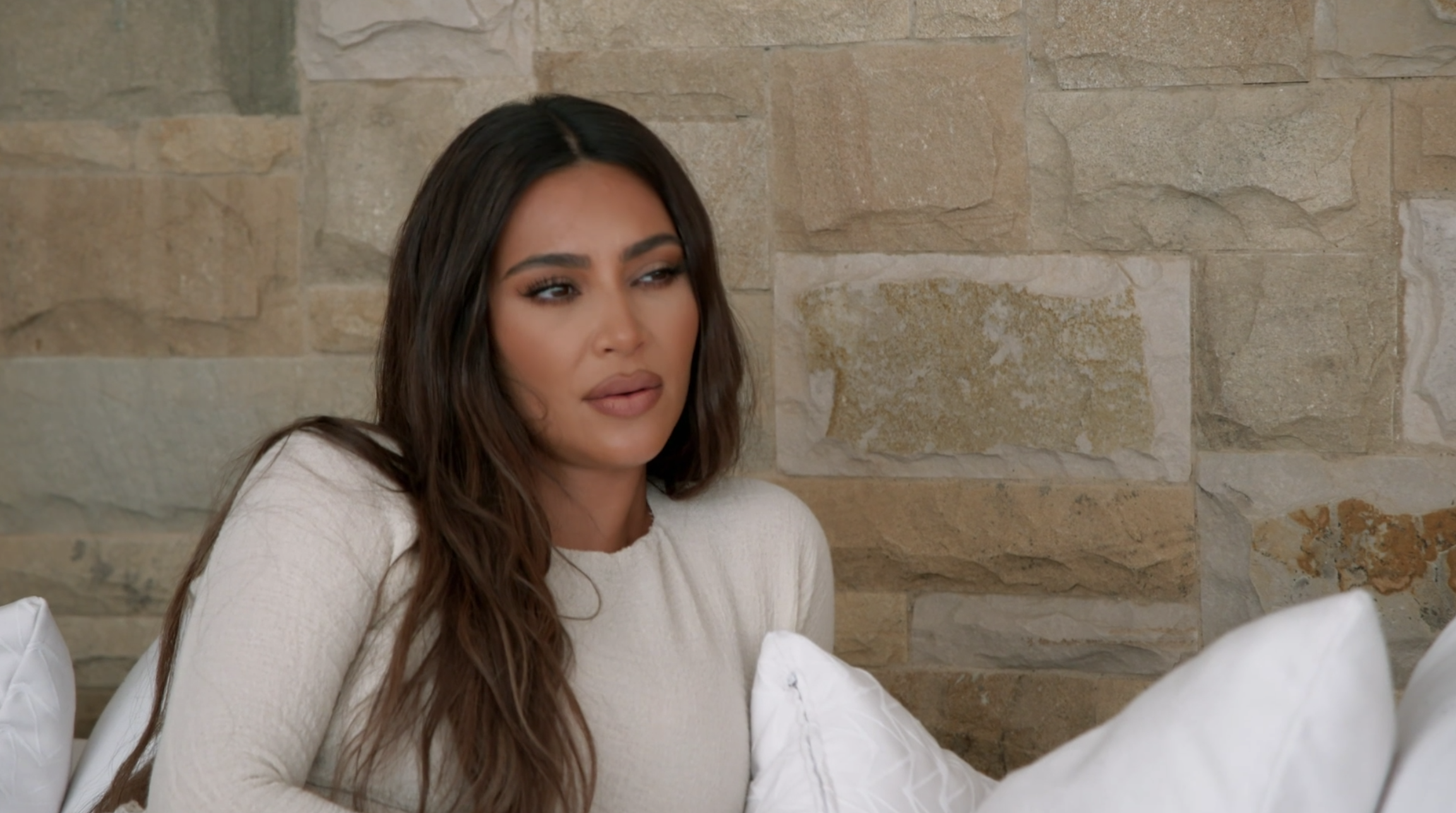 When Scott suggested a family dinner "at least once a week," Khloé and Kim looked aghast and said once every two weeks was more than enough.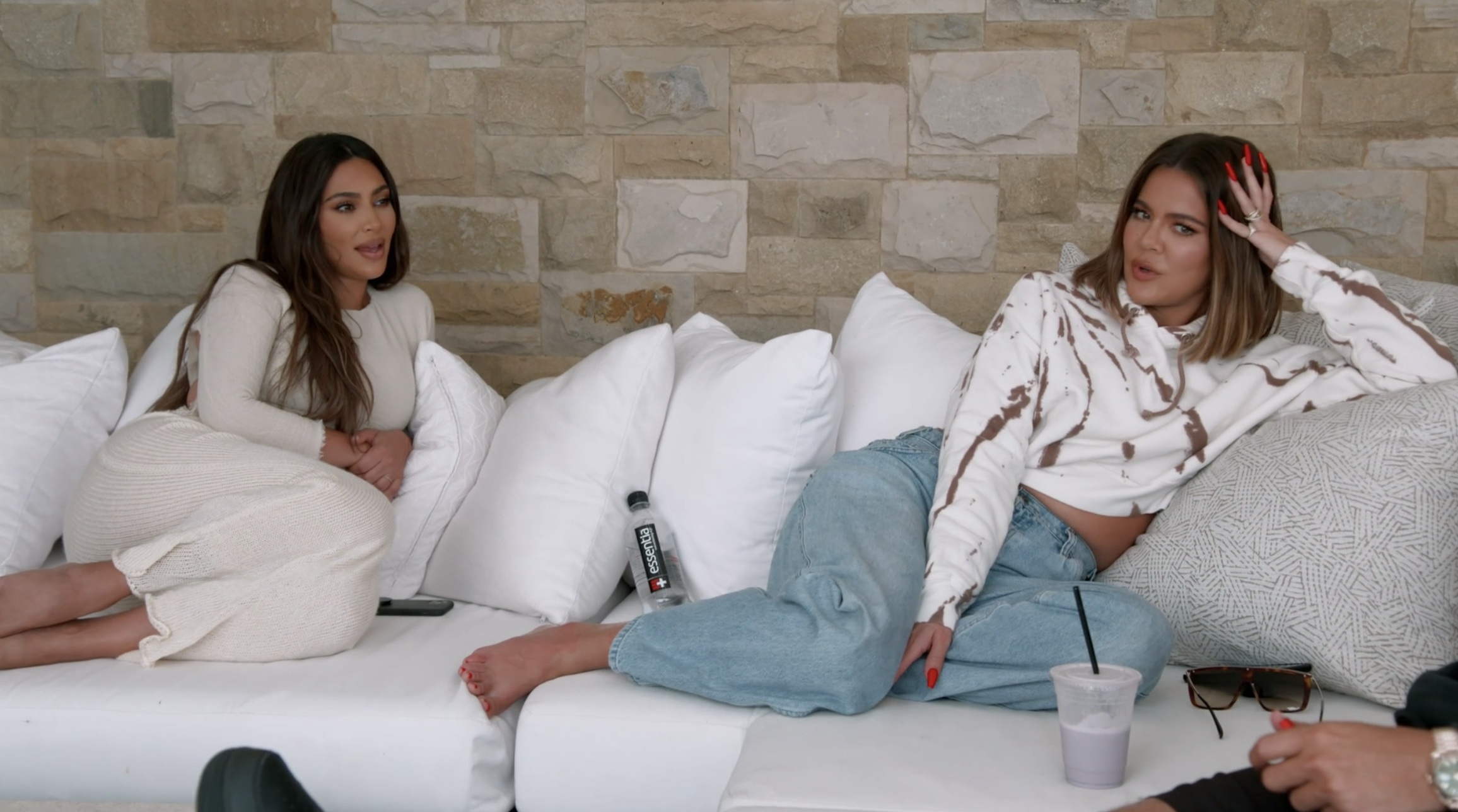 "When we're off [filming], we don't see each other that much," Khloé added, before joking that they'd reunite "at birthdays and Christmas."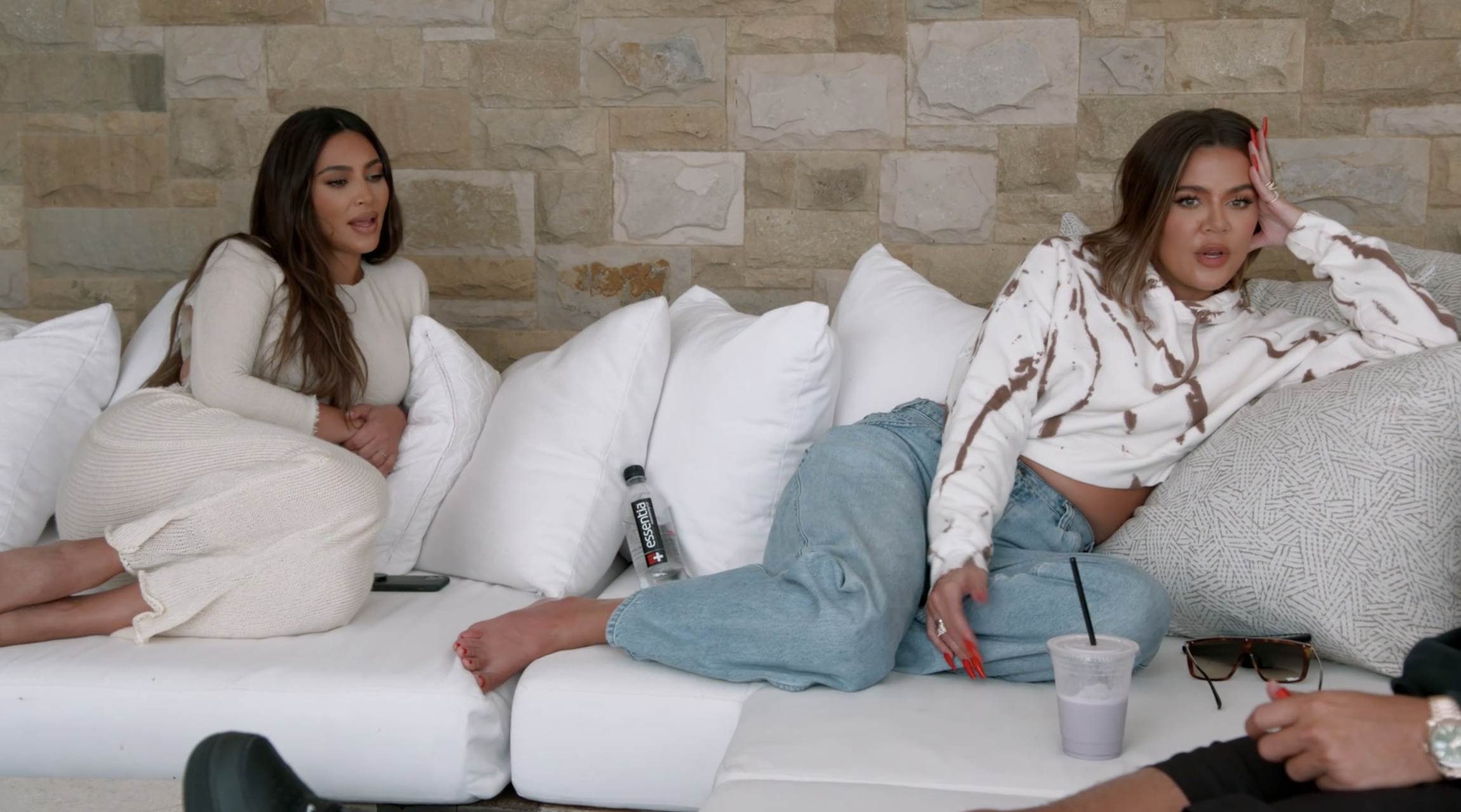 So it's good to see that this Hulu show has brought the family back together again. Roll on episode one!