Kendall Jenner is being accused of photoshopping images from a Skims shoot that sparked body insecurity among her fans last week.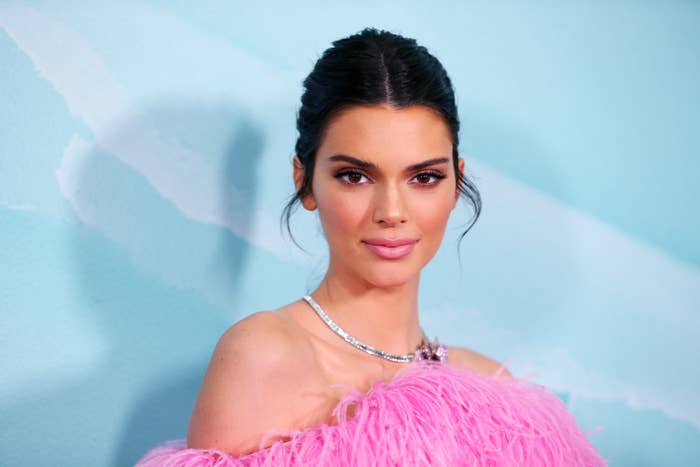 The drama began after the model posed up a storm at a photo shoot for Kim Kardashian West's Valentine's Skims collection and shared several shots of herself wearing the "micro thong" on social media.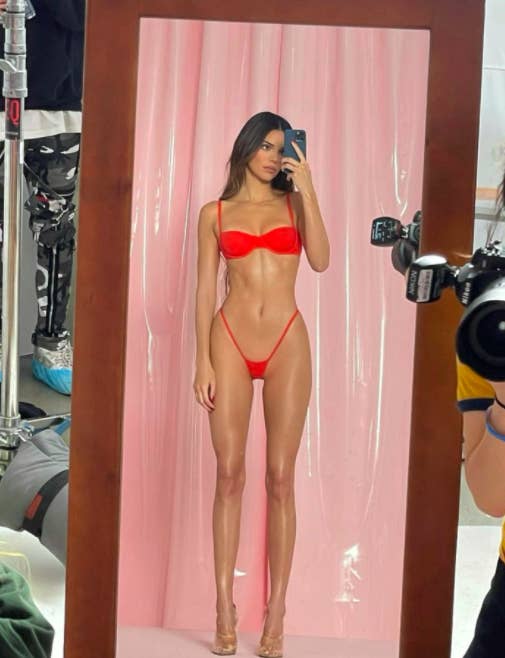 However, within minutes, fans were taking to Twitter themselves to reveal that the photos had triggered body insecurities.
The commentary became so intense that Kendall herself even stepped in to reassure her fans that she has "bad days" too, and not everything is as "perfect as it may seem."
But the drama shows no signs of slowing down, with one Instagram user, @problematicfame, now accusing Kendall of photoshopping the images.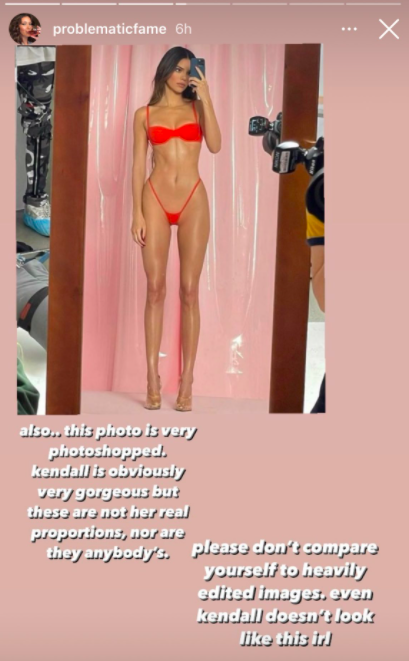 The account compared stills from one of the videos from the shoot with the photo Kendall posted on Instagram.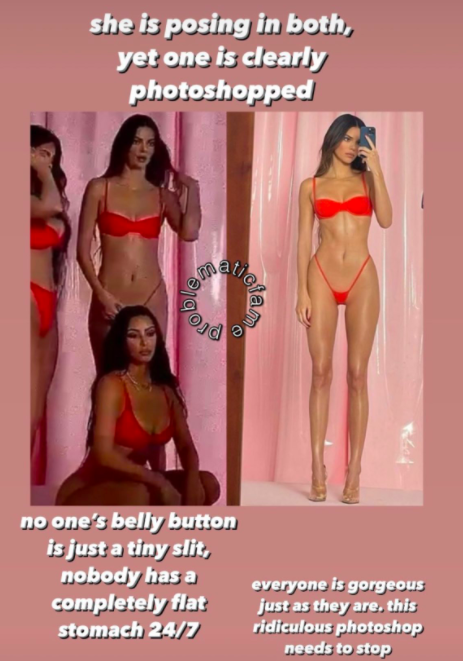 The account also suggested that Kendall had overused the "smoothing" tool on an app like Facetune.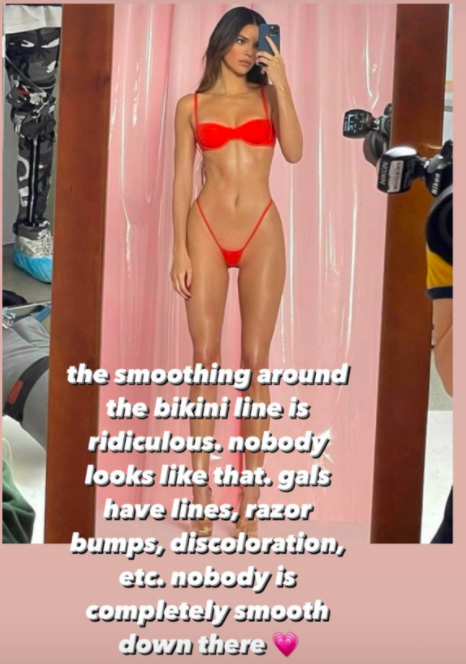 And they also suggested that Kendall may also have edited the videos she posted, after noticing that a curtain in the background ended up glitching, which can happen in the editing process.
And it didn't take long before the post spread across social media, with people then expressing frustration that Kendall may have edited the images that caused so much insecurity among fans.
Others said that finding out the photos may have been altered actually made them feel better about their own bodies.
Others defended Kendall, suggesting that the reason for the differences between the video and photo was that she was posing and standing with better posture in the latter.
Others pointed out that some people really do look like Kendall, and said that their bodies should be celebrated.
And many more said that Kendall and her body should be left alone.
The Kardashians are no strangers to editing their social media posts. Most recently, Kylie was forced to delete and repost a photo of herself after fans noticed that the side of the pool she was standing in curved unnaturally inward.
Khloé Kardashian also sparked controversy recently after fans compared a selfie she posted to Instagram with footage from Keeping Up With the Kardashians that was shot the same day.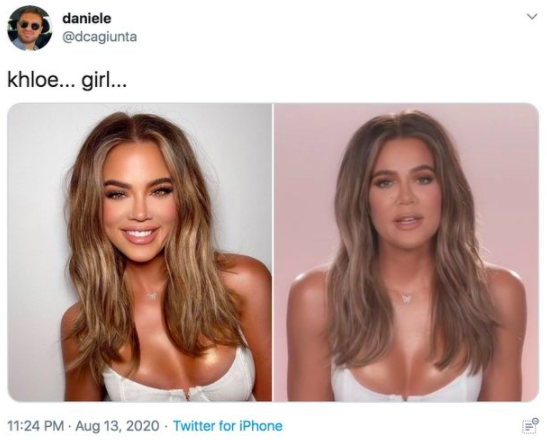 And Kourtney was even caught on camera editing a photo of herself during a 2018 episode of KUWTK.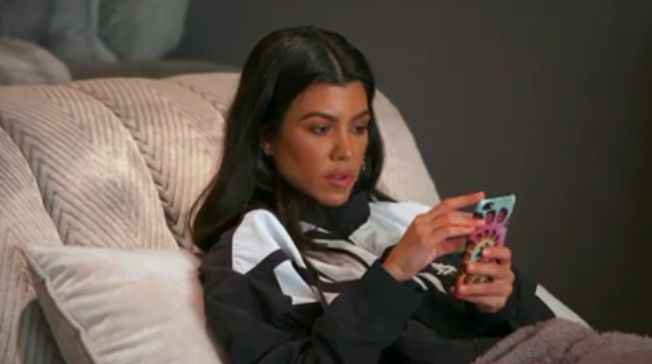 A spokesperson for Kendall has been contacted for comment.