Kanye West has spoken out about his split from Kim Kardashian for the first time, in revealing lyrics from his 10th studio album, Donda.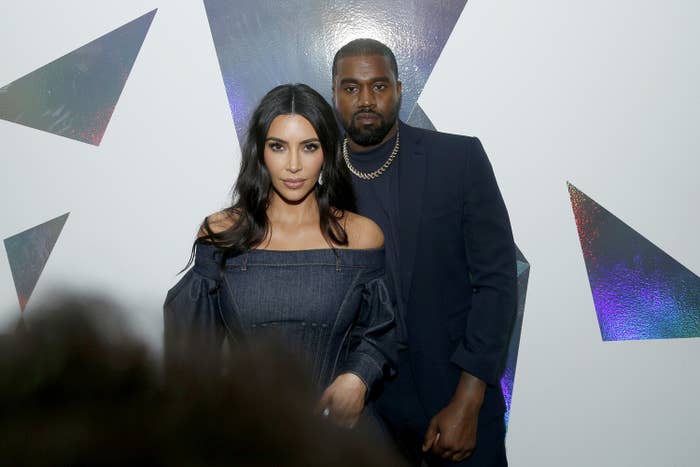 Donda was released on Sunday after months of anticipation and three listening parties, all of which Kim attended.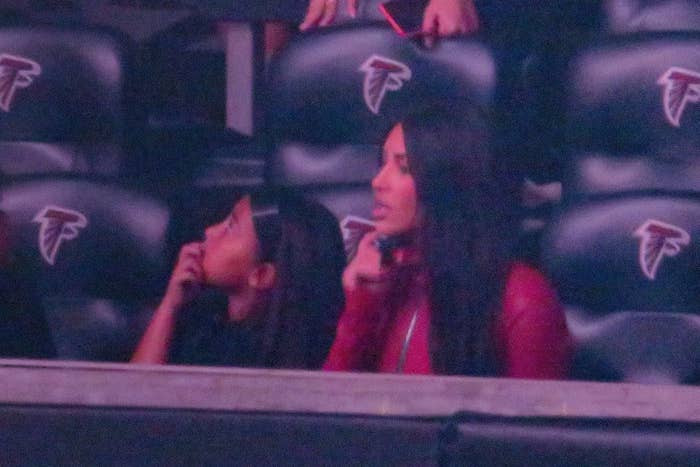 And at the third and final listening party held last Thursday, Kim joined her estranged husband onstage, wearing a Balenciaga couture wedding dress, six months after filing for divorce.
However, despite the pair appearing civil and supportive of one another publicly, some of the lyrics from Donda hint at serious discontent behind the scenes of their seven-year marriage, with Kanye opening up about trust issues, raging arguments, and regret.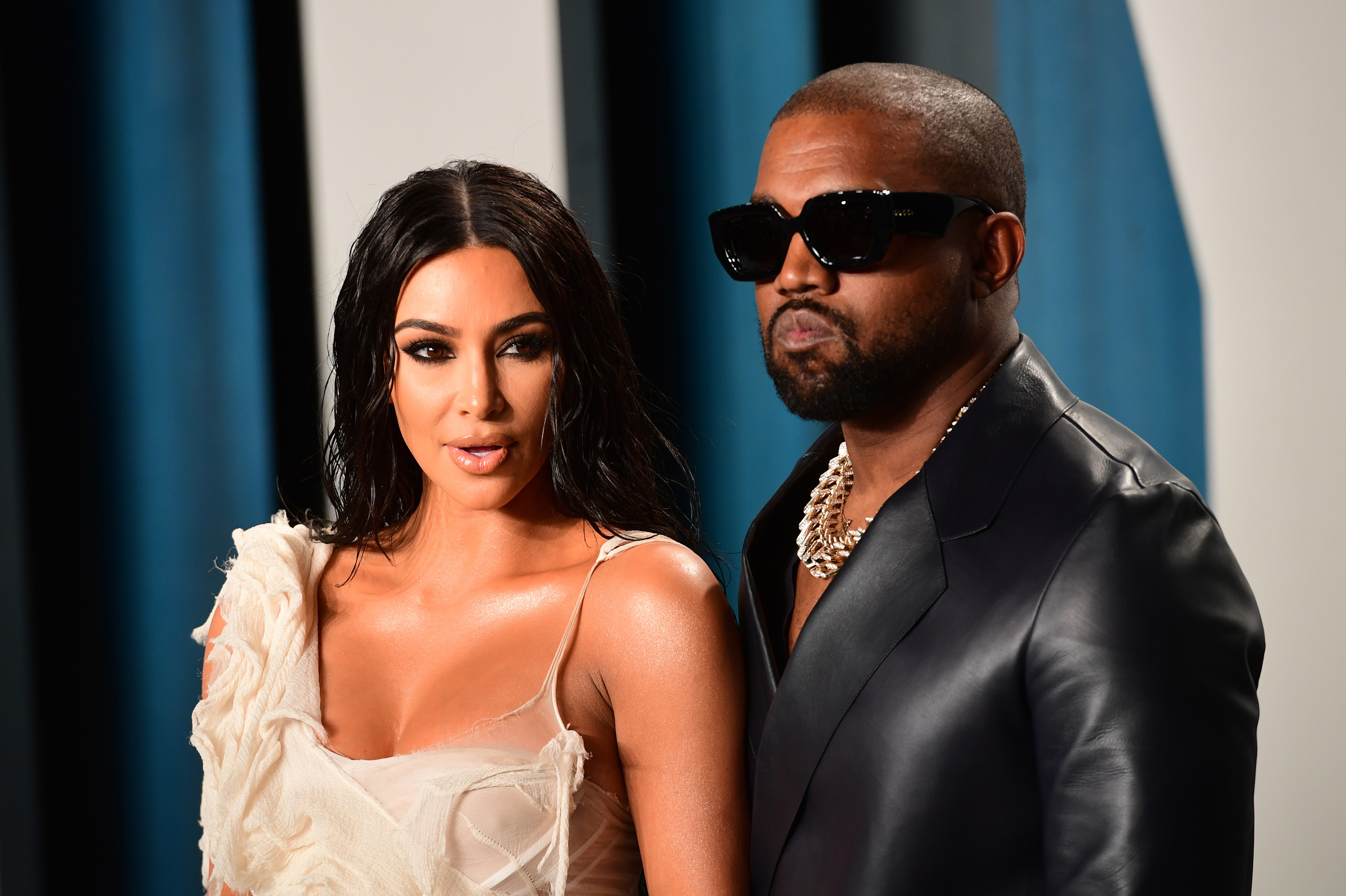 In "Lord I Need You," Kanye hints that he questioned Kim's commitment and fidelity during their marriage with the line: "Three hours to get back from Palm Springs, huh? / Who you know spend an hour in Walgreens, huh?"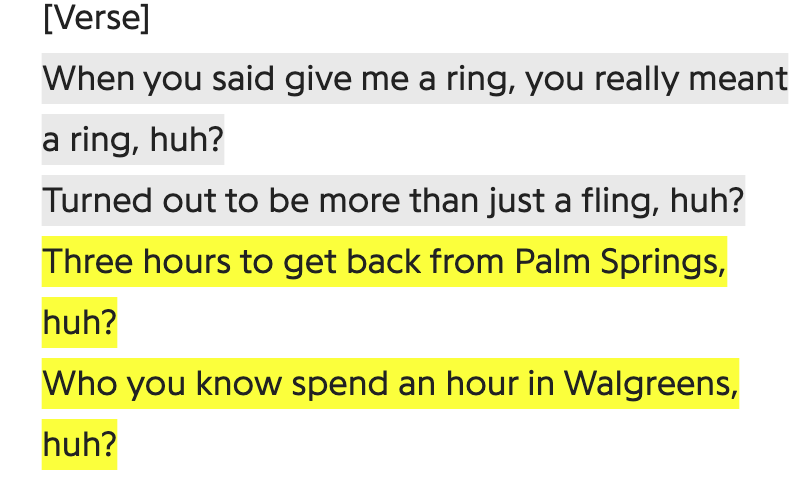 He goes on to express frustration over what he perceived as her constant complaints over their marriage, even telling her to "shut up."

And Kanye also alludes to the demise of their sexual relationship in this song with the lyric: "We used to do the freak like seven days a week / It's the best collab since Taco Bell and KFC."

The reference to their lack of physical intimacy is especially interesting given that Kanye also refers to Kim as a "prom queen" in the song — the same wording he used in his 2013 track, "Bound 2," which graphically described their sex life and featured a naked Kim in the video.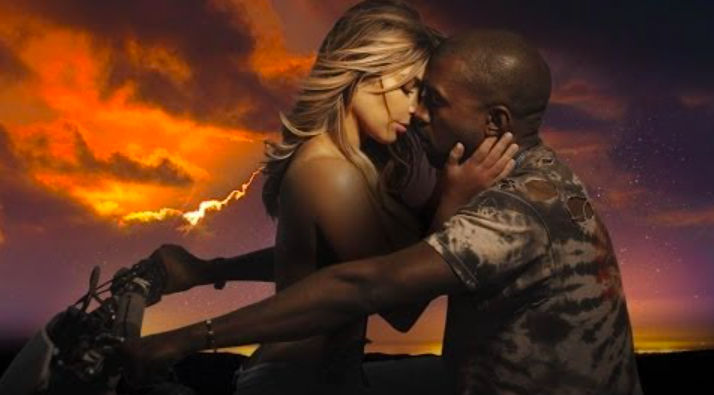 Later in the song he describes yet more arguments, with Kim failing to "talk to [him] nicely," and "coming at [him] loud." He hints that their very different upbringings may have caused division between them, before showing an unwillingness to compromise or understand her point of view with the lyric: "How you gon' try to say sometimes it's not about me?"

And he reveals their arguments have resulted in him "cussin'" at her too.

Elsewhere, Kanye describes the mounting distance between the pair — something Kim spoke about during the final season of Keeping Up With the Kardashians in June.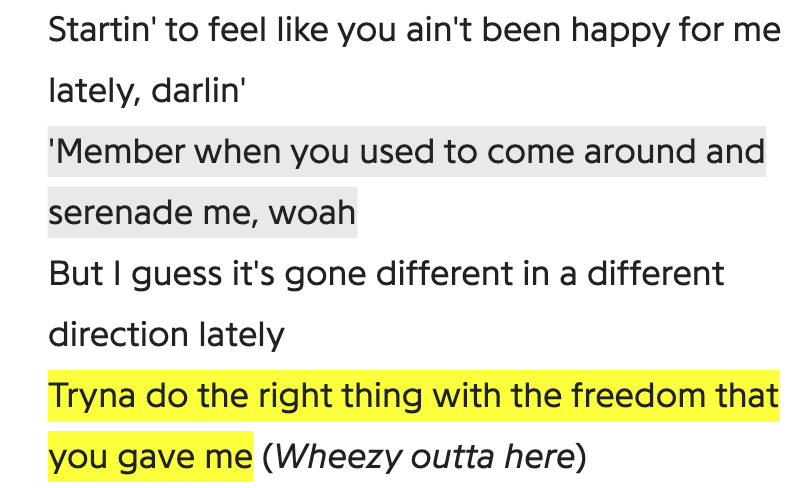 During one episode, Kim revealed she had allowed Kanye to live in different states for much of their relationship — presumably the "freedom" he refers to in this song — but that over time she'd grown to realize that the distance was destroying their marriage.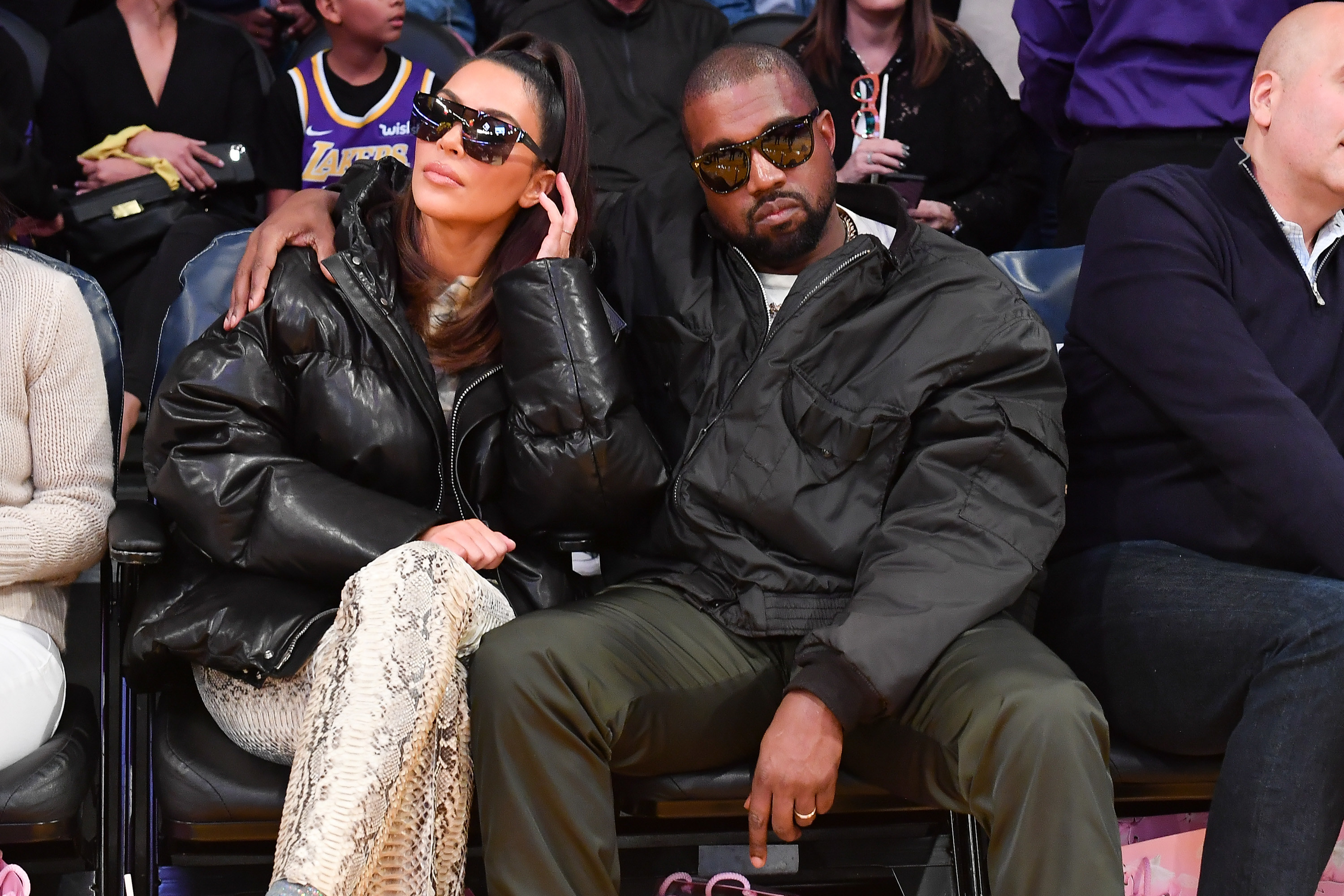 "I'm still in this place where I've been stuck for years," she said. "He goes and moves to a different state every year, and I have to be together so I can raise the kids."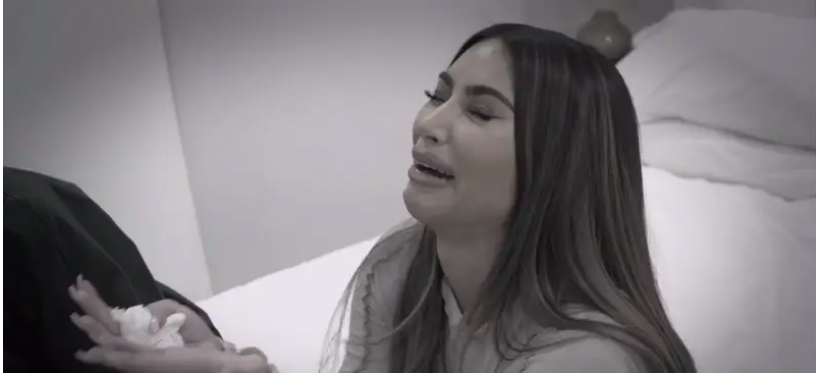 "I feel like I've worked so hard in life to achieve everything that I've wanted to, and I've lived up to my expectations and achieved 10 times more than I even thought was humanly possible," she said. "But I don't have a life to share that with."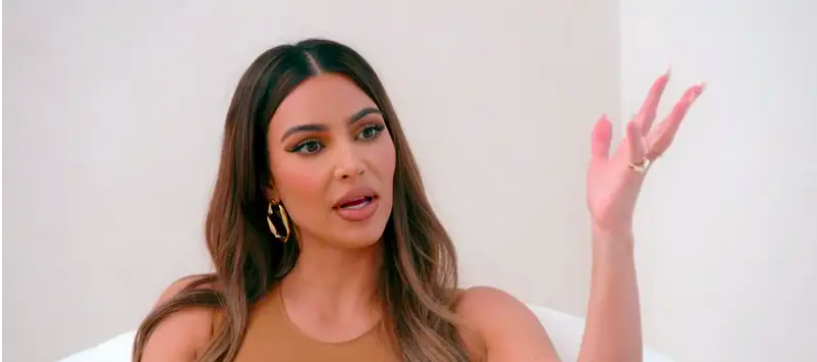 "I used to think that [living apart] was when we were getting along the best, but to me that's sad and that's not what I want," she added. "I don't want a husband that lives in a completely different state."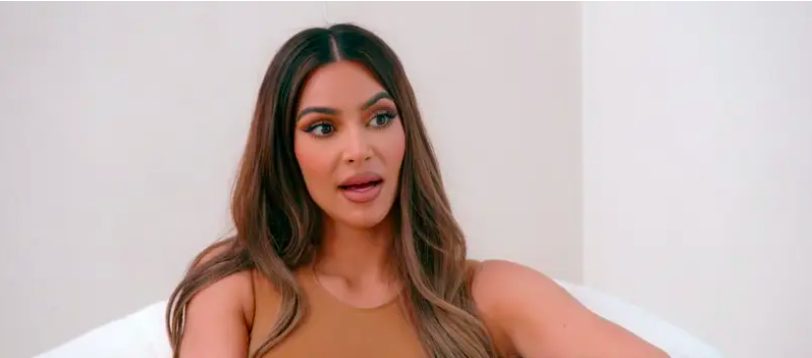 And Kanye also references his absence from her life in a subsequent track, "Hurricane," where he expresses regret at failing to nurture his marriage and family enough to actually build a home.

And this song also describes a conversation between the pair in which Kim appears to have told him her feelings had changed.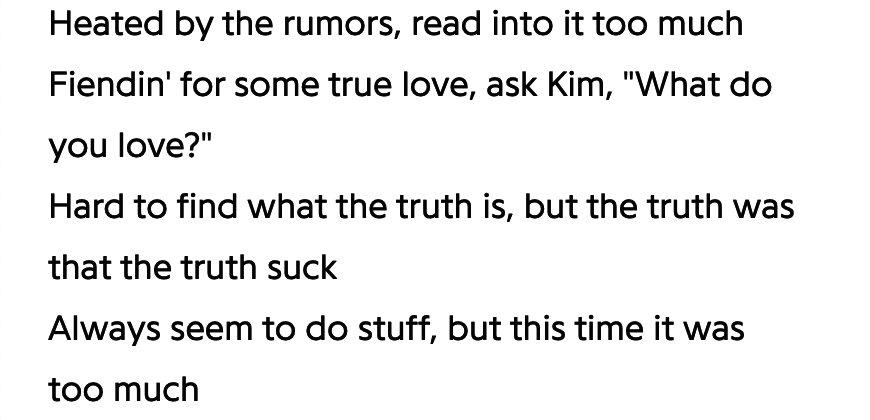 He continues to detail their conversations in "Jail," revealing that they'd frequently argue over text as well as in person.

And he also blasts Kim for deciding to divorce him, adding a swipe that single life "ain't so bad."
And, finally, in "Believe What I Say," he appears to call Kim out for not appreciating what she had with him and criticizes her for having "family secrets."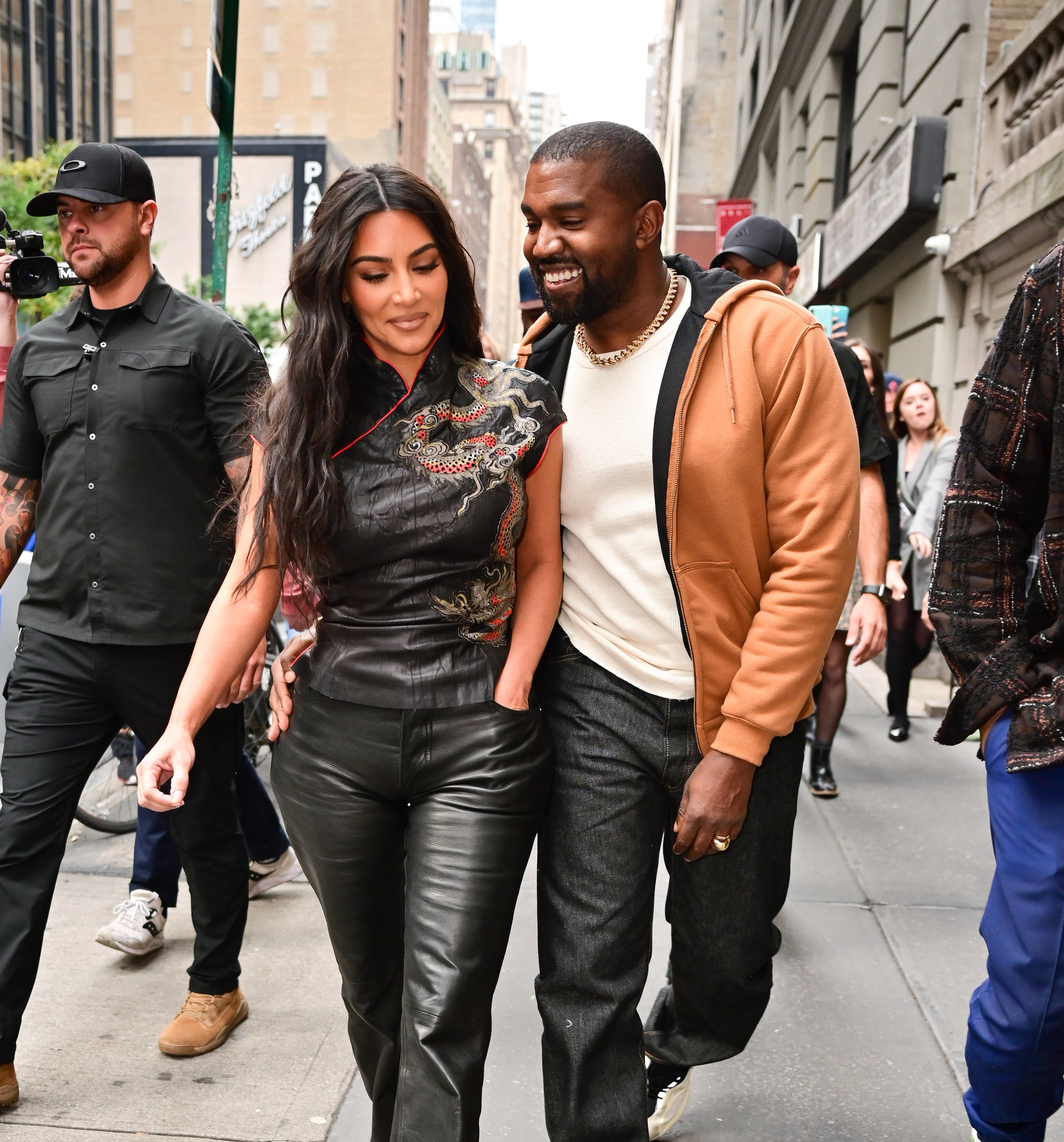 "I ain't never question what you was askin' for," he raps. "I gave you every single thing you was askin' for / I don't understand how anybody could ask for more."

"I be goin' through things I had to wrote / Celebrity drama that only Brad'll know / Too many family secrets, somebody passing notes," he adds.

While Kim has yet to publicly respond to the lyrics, she has shown continued support for her former husband, posting screenshots of her favorite songs from the album on Instagram.
The release of Donda comes just two months after Kim opened up about her divorce during a conversation with Kris Jenner on KUWTK, where she revealed she'd grown tired of Kanye's extravagant gestures and wanted to find a true partnership.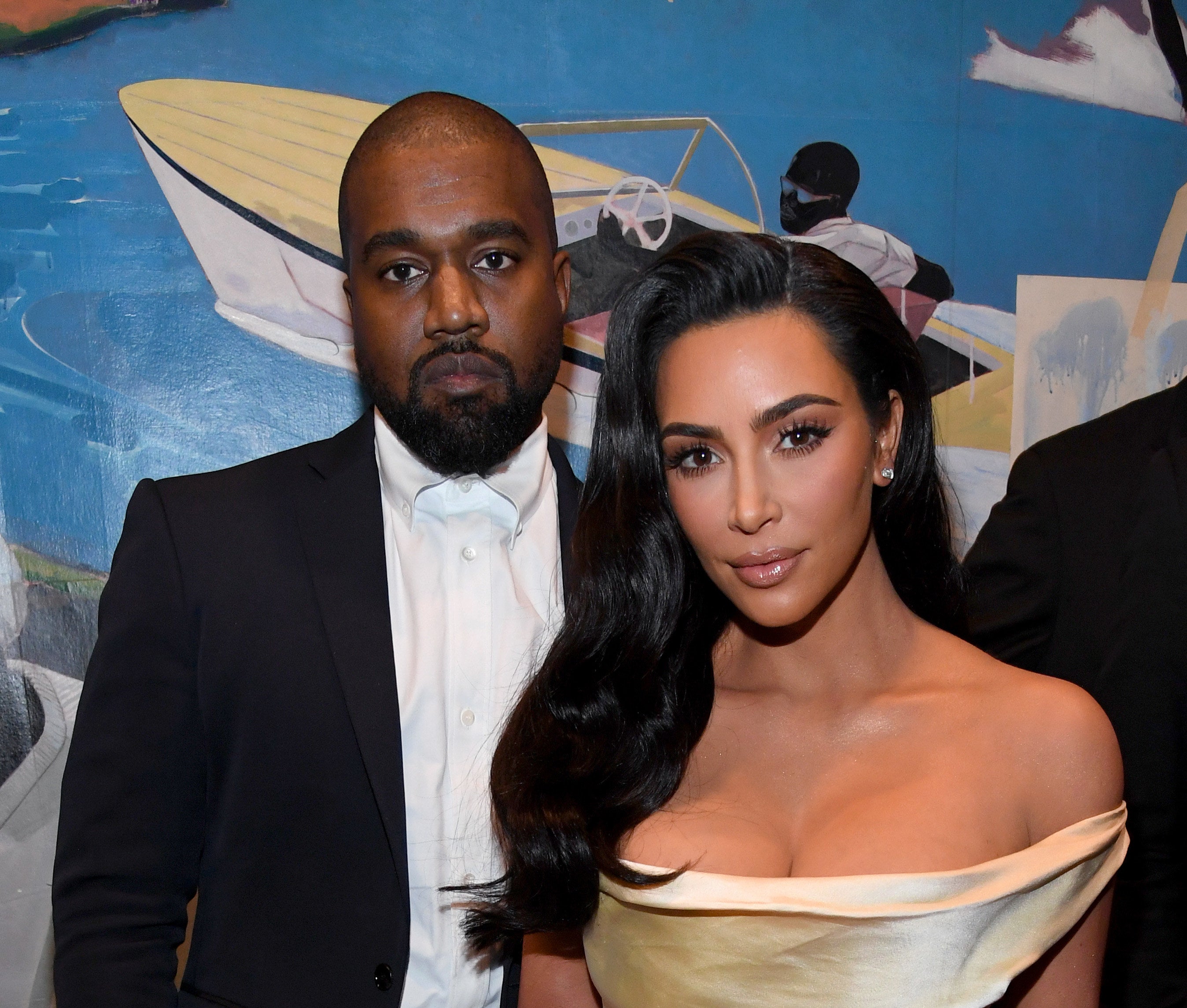 "It's the little things that I don't have," she explained. "I have all the big things. I have [everything] extravagant you could possibly imagine. And no one will ever do it like that [again]. I'm grateful for those experiences, but I think I'm ready for the smaller experiences that I think will mean a lot."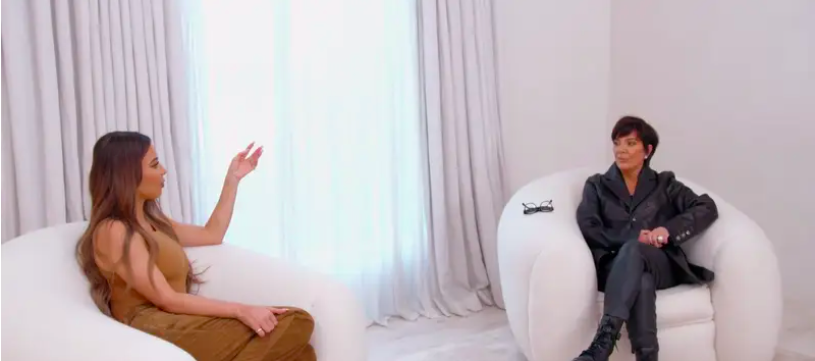 "I didn't come this far to come this far and not be happy," she added.