JoJo Siwa has opened up about her new relationship, revealing that she's "fallen in love" with her girlfriend of one month, Kylie.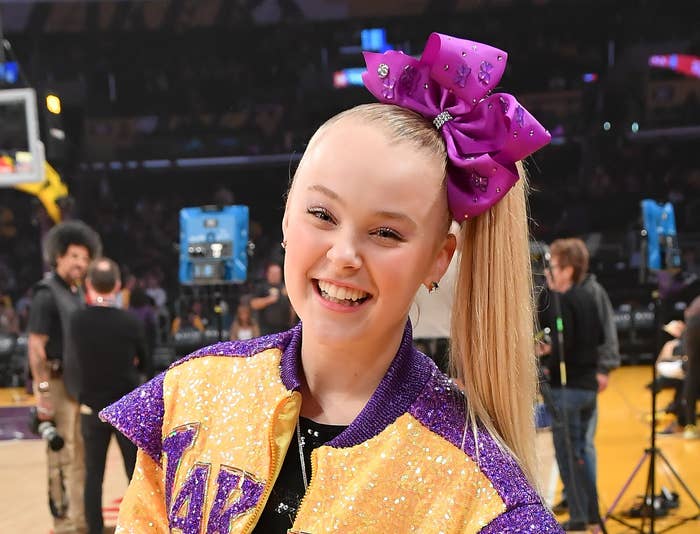 In case you missed the news, JoJo announced to the world in January that she's part of the LGBTQ community.
Speculation over JoJo's sexuality began after she appeared in a TikTok video with members of the "Pride House," and continued when she shared a photo of herself wearing a T-shirt saying, "Best. Gay. Cousin. Ever." The star later confirmed that she was coming out in an emotional video posted to Instagram.
In the video, JoJo explained that while she doesn't yet feel comfortable labeling her sexuality, she's the "happiest [she's] ever been."
"I always believed that my person was just going to be my person," she said. "And if that person happened to be a boy, great, and if that person happened to be a girl, great! Right now I'm super-duper happy, and I want to share everything with the world."
Days later, JoJo appeared on The Tonight Show Starring Jimmy Fallon, where she revealed for the first time that she has a girlfriend — who, she says, was actually pretty instrumental in her decision to come out.
"I do have the most amazing, wonderful, perfect, most beautiful girlfriend in the whole world," she said before going on to explain that posting the photo of herself in the "Best Gay Cousin Ever" shirt came about after she had a conversation with Kylie.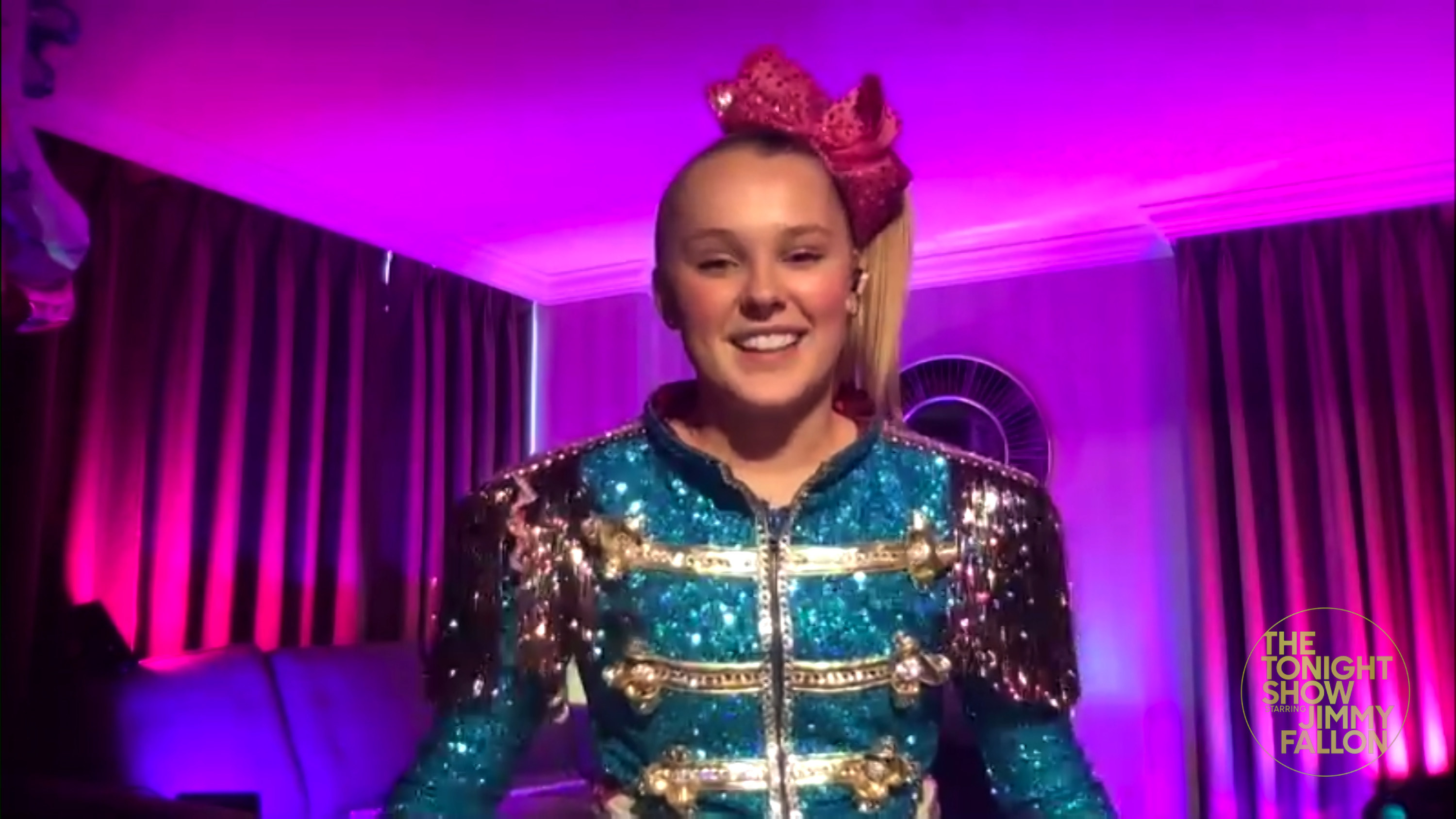 Shortly after her TV appearance, JoJo went on to share her girlfriend with the world by posting a series of photos of the pair together for her 10 million Instagram followers.
"After being my best friend for over a year, January 8th 2021 I got to start calling this exceptional human my Girlfriend," JoJo wrote alongside the photos. "Since then I've been the happiest I have ever been!"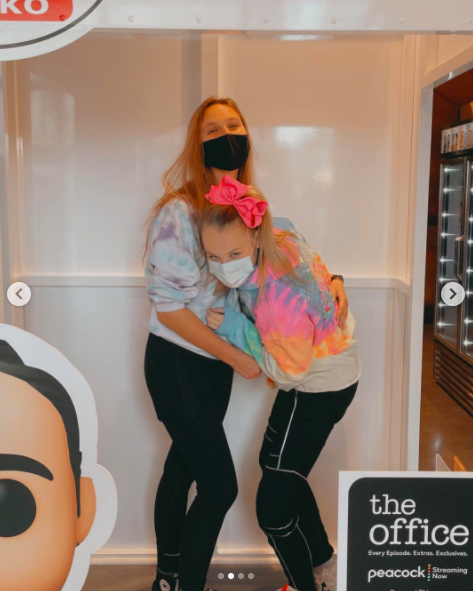 "She seriously is the most loving, supportive, happiest, protective, and just the most beautiful perfect person in the world," she went on. "And I get to call her mine! Happy one month to my girl!"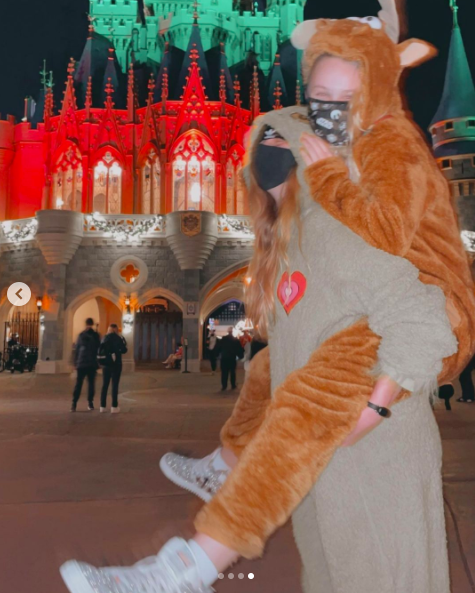 Well, JoJo has now revealed that their relationship has become even more serious, announcing in a Valentine's Day post that she's "fallen in love" with Kylie.
"It's my first Valentine's Day! No one in the world makes me as happy as this girl does," she wrote alongside an adorable photo of Kylie giving her a piggyback ride.
"I'm so thankful to have fallen in love with the most perfect person ever who makes me smile 24/7," she went on. "I love you more than you'll ever know!"
JoJo's comments come just days after Kylie herself publicly announced that she, too, was head over heels in love.
"Fall in love with your best friend, guys," Kylie wrote on Instagram. "It's THE BEST feeling in the entire world. Here's to one month with my favorite human :) i love you sharky ♡"