Britney Spears has explained the recent influx of topless photos on her Instagram account after fans expressed concern.
Spears has been increasingly active on social media ever since her devastating court testimony in June, where she publicly addressed the conservatorship that's seen her life and finances controlled by her father and lawyers since 2008.
During the testimony, Spears described the terms of her conservatorship as "abusive," likened it to "sex-trafficking," and claimed her father deserves to be "jailed" for his treatment of her.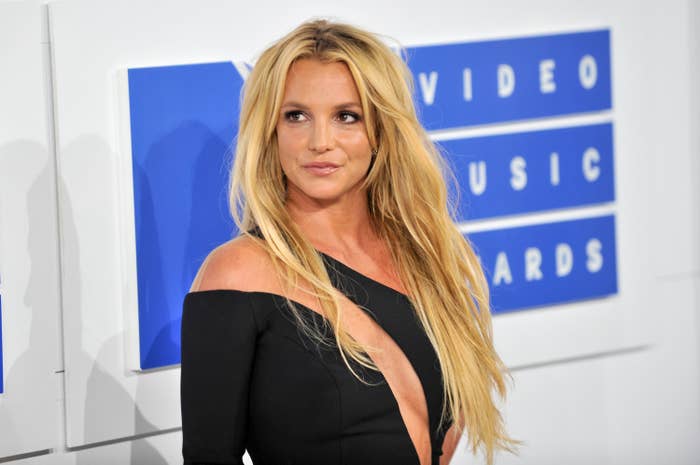 And Spears has also used Instagram to share personal updates — from photos with her long-term boyfriend to snaps from a recent vacation. But she's also posted a series of topless photos over the past month, which has confused and concerned some fans.
Spears' first topless Instagram post came just days after she was finally granted permission to hire her own legal representation for the first time in 13 years, which led to her appointing attorney Mathew Rosengart to oversee her case.
Days later — as she publicly feuded with her sister, Jamie Lynn Spears on Instagram — Spears posted a second topless image which appears to have been taken around the same time as the first.
Some fans — under the belief that Spears' Instagram is run by a member of her team — immediately expressed concern that the images had been posted without her consent.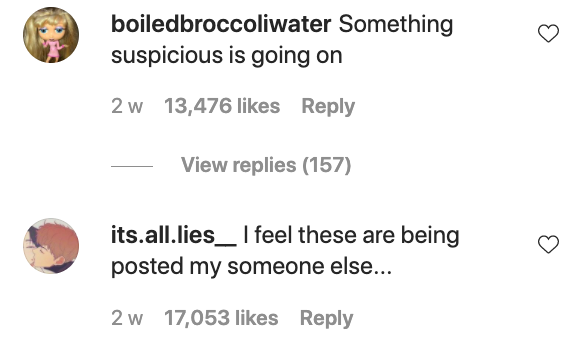 However, the notion that Spears' team have direct access to or control of her account was refuted in a report published by the New Yorker last month, which explained that she typically writes her own social media posts, which are then vetted by an external company for "sensitivity."
And now Spears has explained the meaning behind the topless posts, confirming that they have been a deliberate attempt to reclaim her body after years of feeling self-conscious and weighed down by the pressures of performing, and constraints of the conservatorship.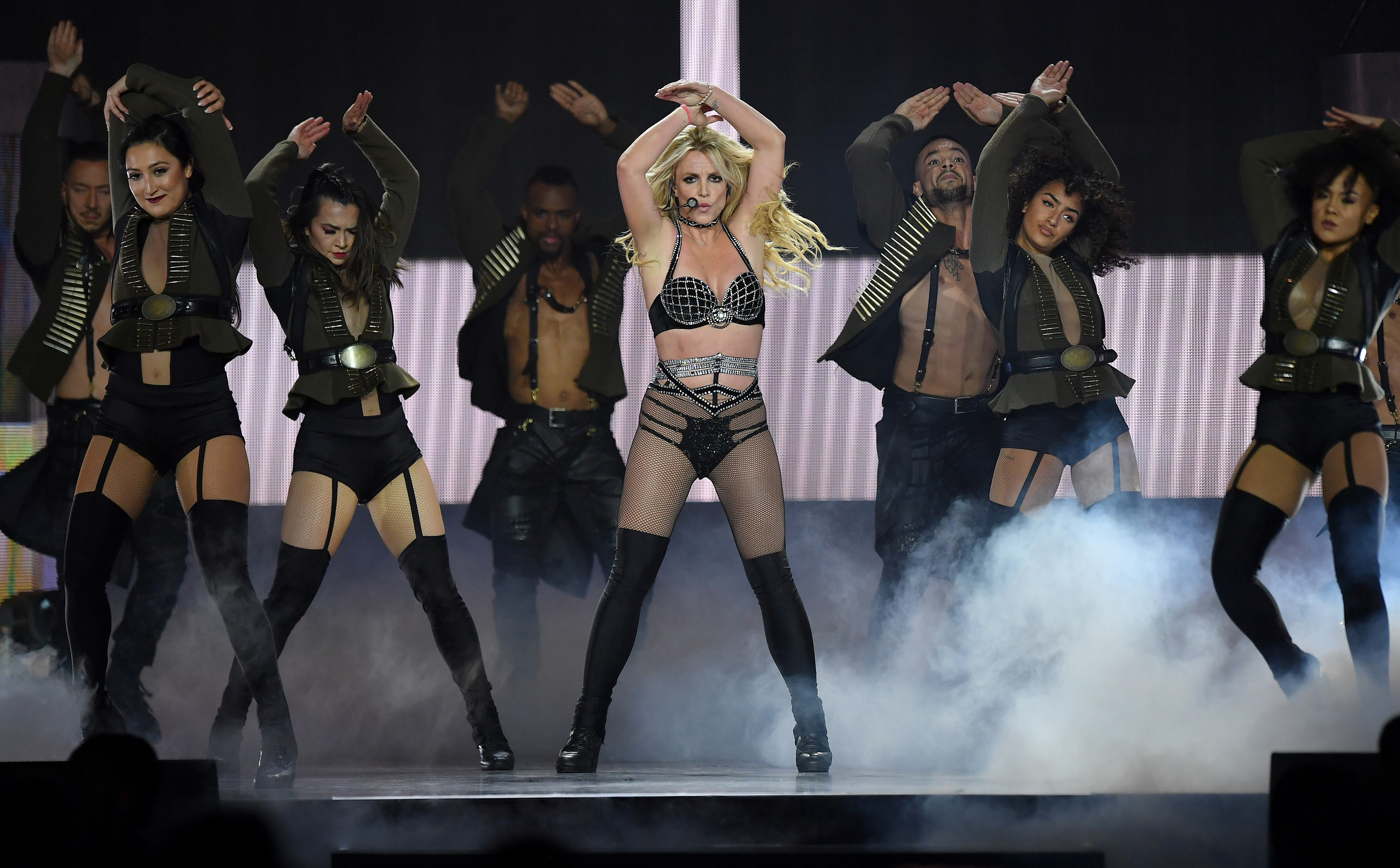 "Before I show you more pics of my body … I want you to understand my thoughts on exposing my skin !!!!" Spears wrote in the caption of a series of further topless photos. "In my opinion it's quite twisted the immediate response of when any woman is hot and they want to shed a layer ... is DAMN I FEEL BETTER … therefore you think you look better !!!"
"I've had a billion shows where I've done that and to my horror uhhh we'll … sometimes I didn't look so great … TOO MANY TIMES and it's embarrassing as fuck but in my imagination it felt great !!!!" she added. "I mean I don't want anybody to see the big dimple on my ass but I feel like performing made me too self conscious about my body and that's not attractive."
"Anyways I bet you're wondering why I'd expose my body NOW … well it's because I was born into this world naked and I honestly feel like the weight of the would has been on my shoulders and it's made me view myself that way !!!!" she continued. "I wanted to see myself in a lighter way … naked … like the way I was born."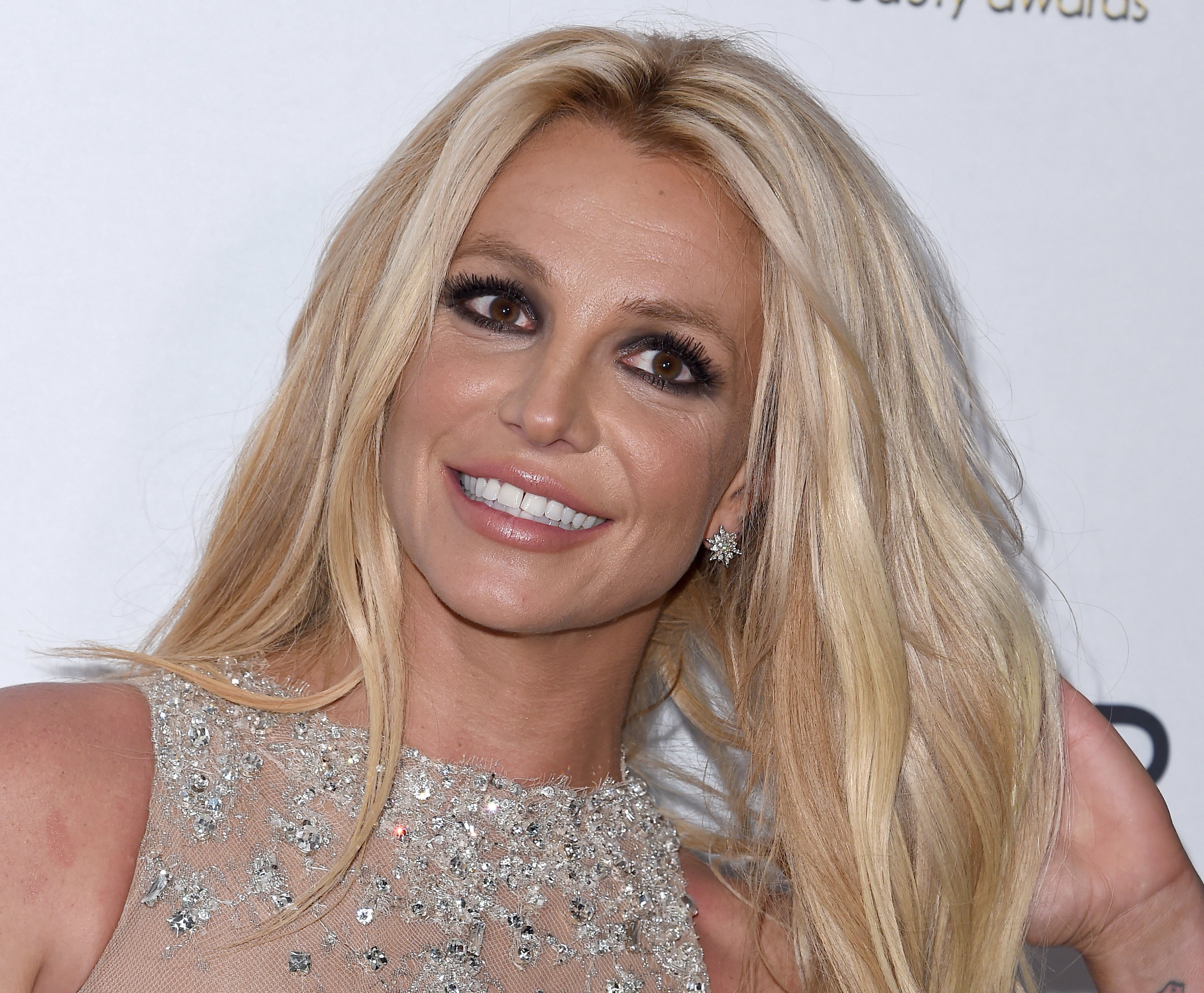 "I am a woman …. a beautiful … sensitive woman who needs to look at myself in my purest form !!!" she signed off the post. "No … I'm not going to do topless pics for the rest of my life cause that would get boring but it sure as hell helps when you need to be enlightened."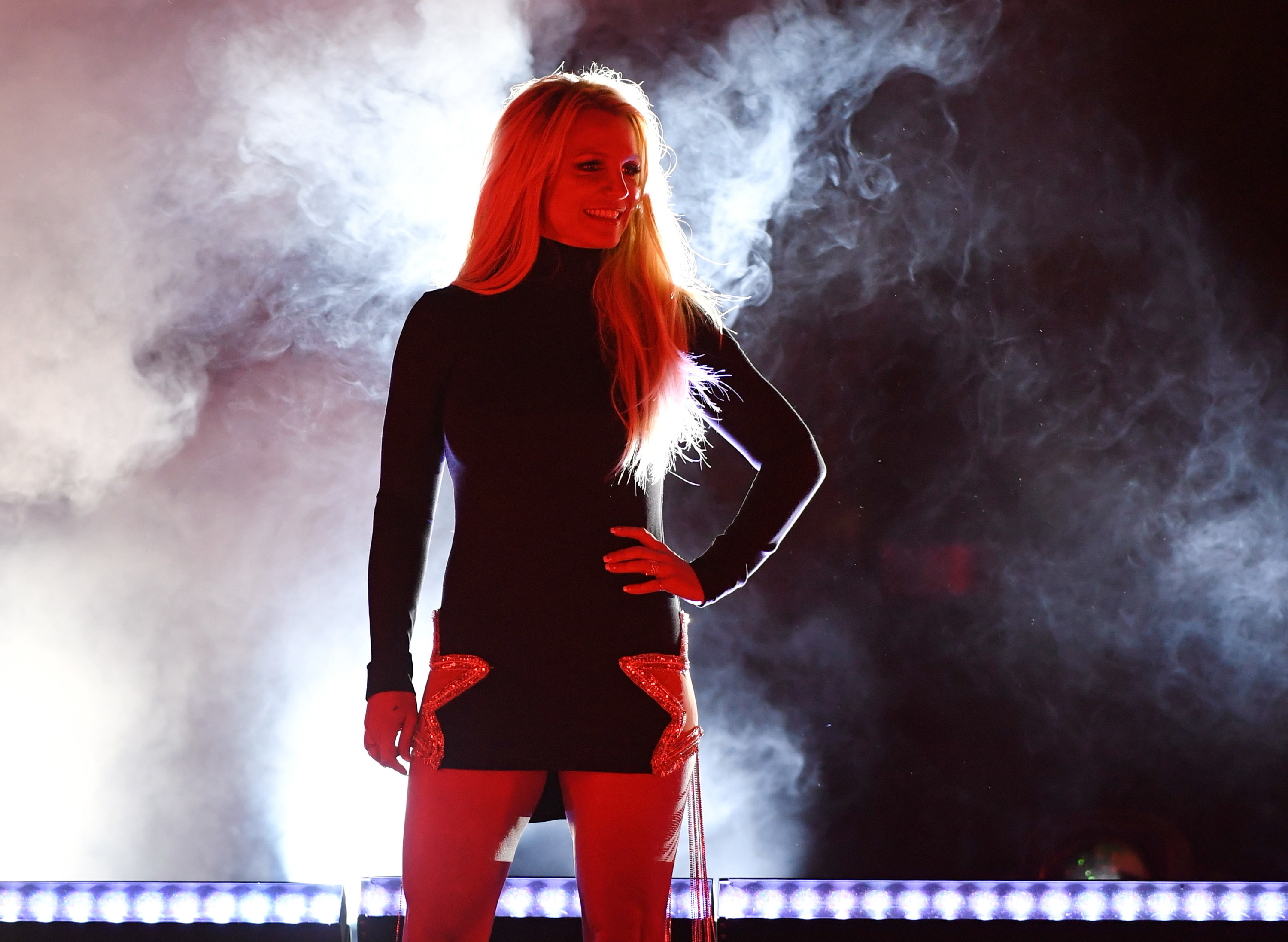 The post comes just days after Spears addressed her Instagram presence for the first time, revealing in a lengthy caption that her recent posts are a direct result of wanting to be less cautious over what she shares online.
"I know in my previous post I said you guys know my situation but LET ME CLARIFY ... you only know half of it !!!!" she wrote. "And for a lot of you who say I should be cautious with what I post … I mean if you REALLY THINK ABOUT IT … with what I've been through I believe I been WAAAY TOO CAUTIOUS !!!! One day I will live on the edge !!!!"
And, days later, Spears kept her promise by publicly celebrating her father finally announcing that he would step down from his role as conservator and relinquish control of her $60 million estate.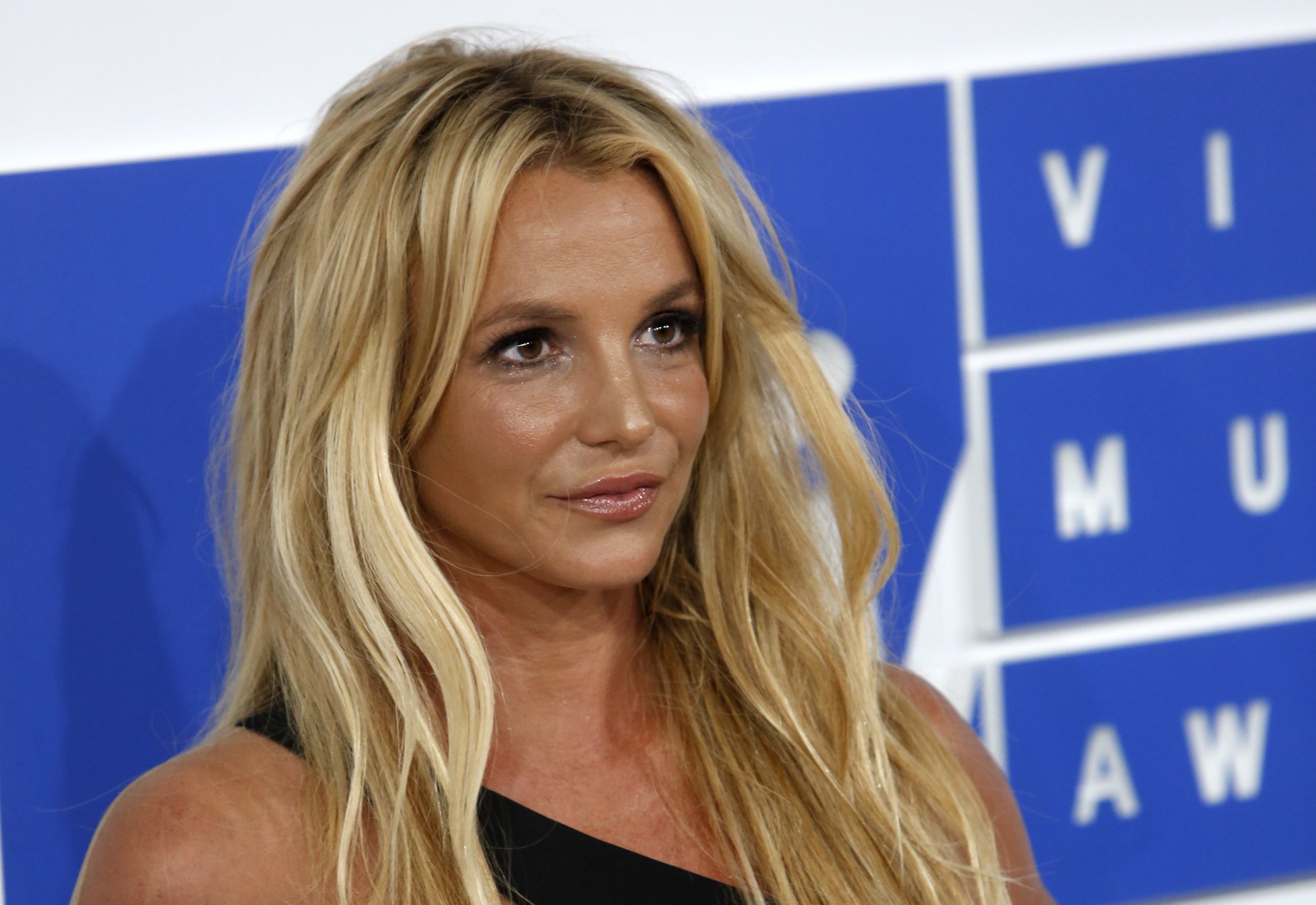 Hours after the news was announced, Spears shared a video of herself dancing on Instagram, alongside a caption reading: "Letting go is freedom."
She went on to share a second post — this time an illustration of a girl surrounded by flowers and butterflies, which many fans interpreted as symbolic of freedom, hope, and rebirth.