WWE superstar Kane, aka Glenn Jacobs, won the Republican primary for mayor of Knox County, Tennessee, by 17 votes late Tuesday night.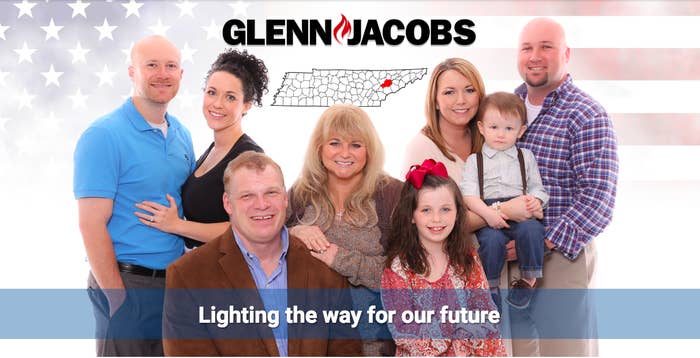 Jacobs, 51, defeated Knox County Commissioner Brad Anders 14,633 to 14,616, according to the official results posted on the county's website. The results won't be certified until May 21, as officials need to go through provisional ballots, but the winner of the primary is not expected to change.
"[The results were] about the people of Knox County making a statement," Jacobs told Knox News on Tuesday. "You know, my opponents are fine men, but they're in the government right now and I think someone like me coming in and bringing fresh perspectives and new ideas is something that people look forward to."
Jacobs, whose alter ego Kane is known by the nicknames "The Big Red Monster" and "The Big Red Machine," made his debut in 1992 and is still one of the biggest names on the WWE roster.
After the returns came in on Tuesday night, the official WWE Twitter account posted a message congratulating the star.
In a March appearance on the podcast Talk Is Jericho, Jacobs said that he would quit wrestling if he were elected mayor of Knox County.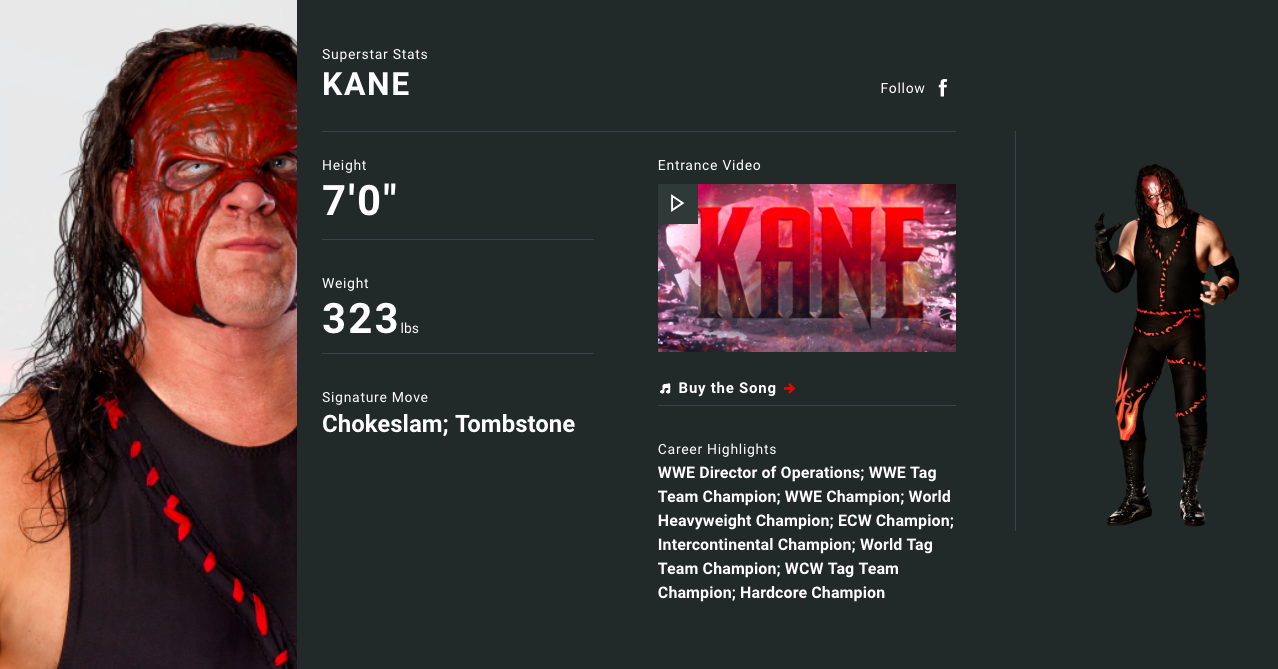 Jacobs announced he was running in April 2017 and has spent the last year working to convince the people of Knox County that he is a serious candidate.
"A lot of people look at me and say, 'Oh, he's that wrestler guy. That's why people voted for him.' That may have gotten my foot in the door with some people, certainly, the novelty of someone like me running in a race like this, but in the end it was the message," he told Knox News.
"I believe in the American dream. I believe in the people of Knox County and I'm a small-government conservative. I believe in individual liberty and the free market system. I believe those things to my very core."
Jacobs is favored to win in the general election in August, when he will face Democrat Linda Haney.