The remains of a giant sea creature were discovered off the shore of an Indonesian island this week, and nobody's quite sure what the creature is.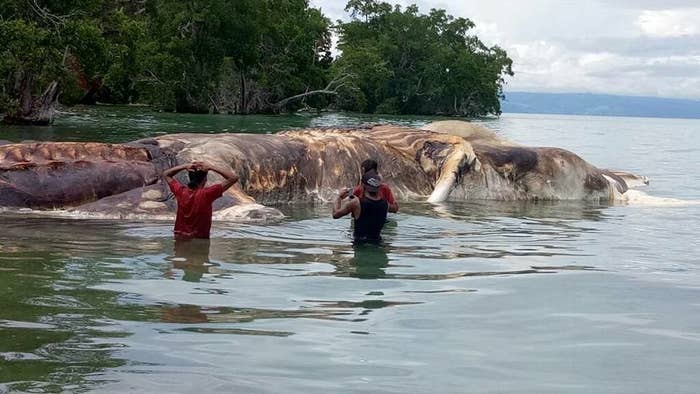 A nearly 50-foot decomposing ocean beast washed up on Seram Island in Indonesia's Maluku province earlier this week, the Jakarta Globe reported Friday. It was first seen by island resident Asrul Tuanakot on Tuesday night, who said that he thought the gigantic floating mass was a stranded boat.
I mean, honestly, it's hard to tell what it is, besides a goddamn nightmare.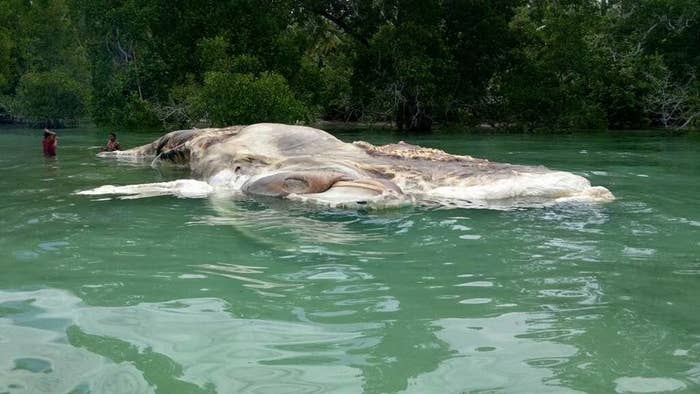 Local military units are guarding the carcass and attempting to move it onto land so that the water is not contaminated by the decomposition. Indonesian news website Detik reported that marine biology experts examined the remains on Thursday and took samples to identify the creature.
Although local media and island residents initially identified the remains as those of a giant squid, others believe the carcass could be that of a large whale.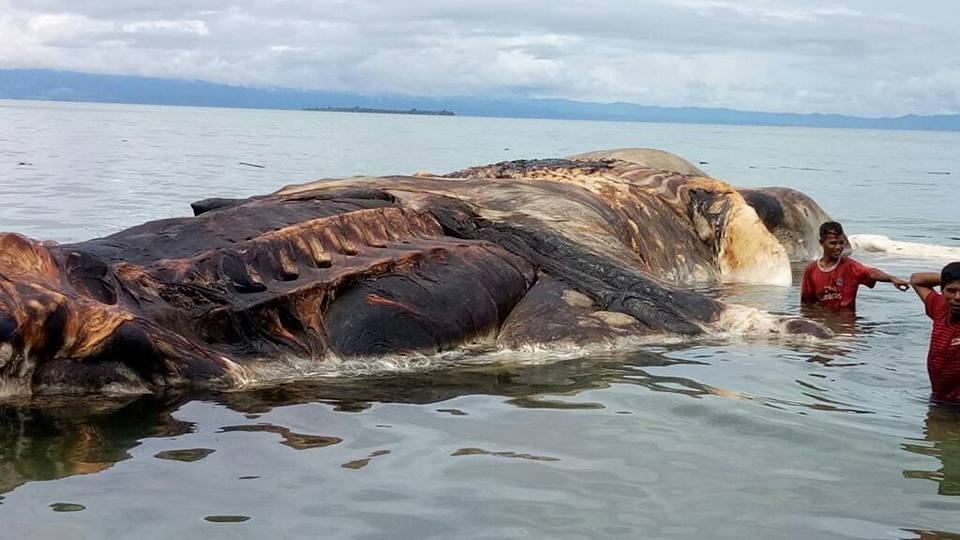 Noted Southeast Asian mammal researcher Marcus Chua thinks that creature is a baleen whale of some sort.
"[Based] on the images and videos, in the advanced stage of decomposition it is not possible to determine whether that is a humpback whale or not," Chua told Mashable. He added that there is no record of a giant squid being seen in Indonesian waters.
Of course, it could be something else entirely.